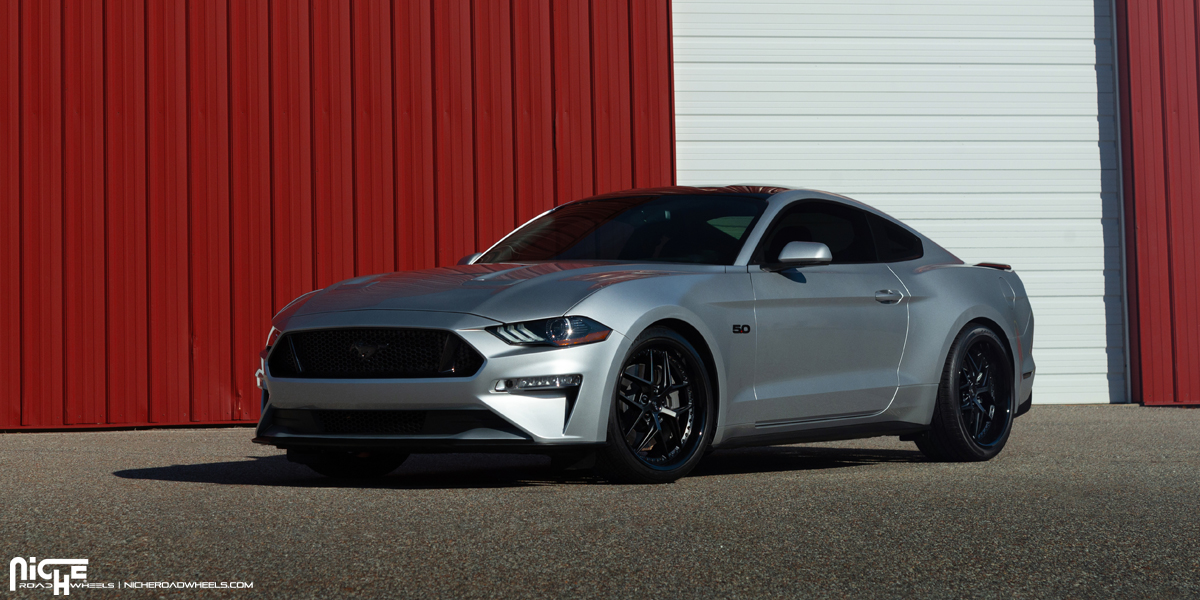 Showing off some muscle.
The Ford Mustang is the typical American muscle car aka "Pony Car". It's small, rear-wheel drive, and packed with a thundering engine. The sixth-generation model is all that and a bag of chips – being the handling performance, that is. This mighty Ford Mustang GT is strutting around with a 5.0 and a new set of Niche Wheels that are ready to shred some rubber.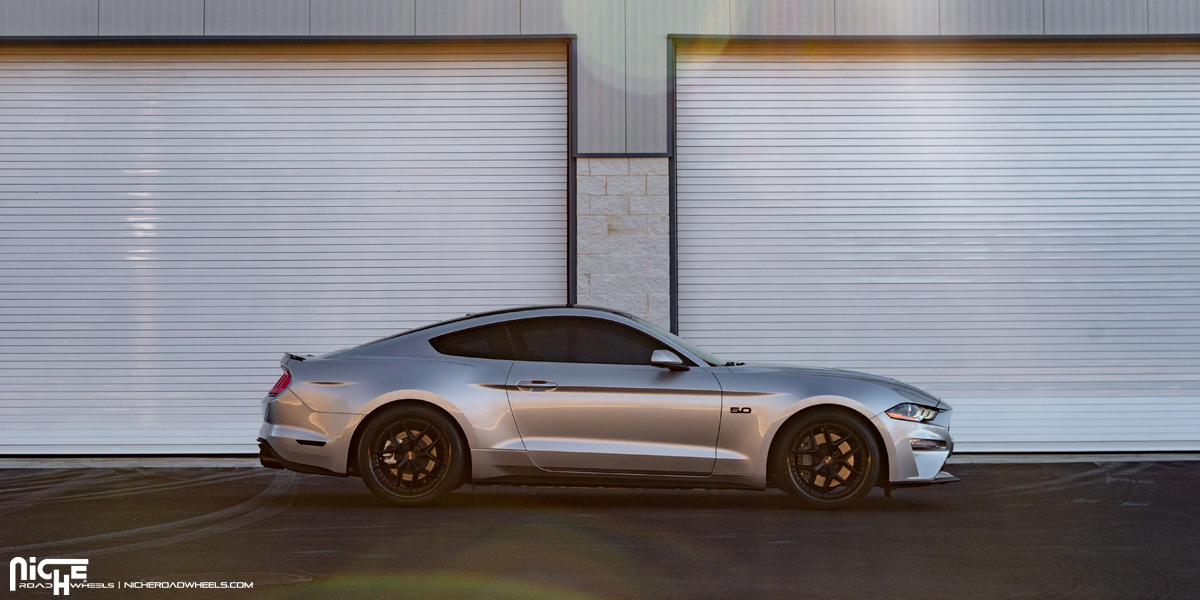 The Ford Mustang has always been a car that's not afraid to lay down the power and leave a mark of scorched rubber in the asphalt. The sixth-generation model has undergone a slight refresh for the 2018 model year and along with it, a bit more power for the rear Niche Wheels to consume.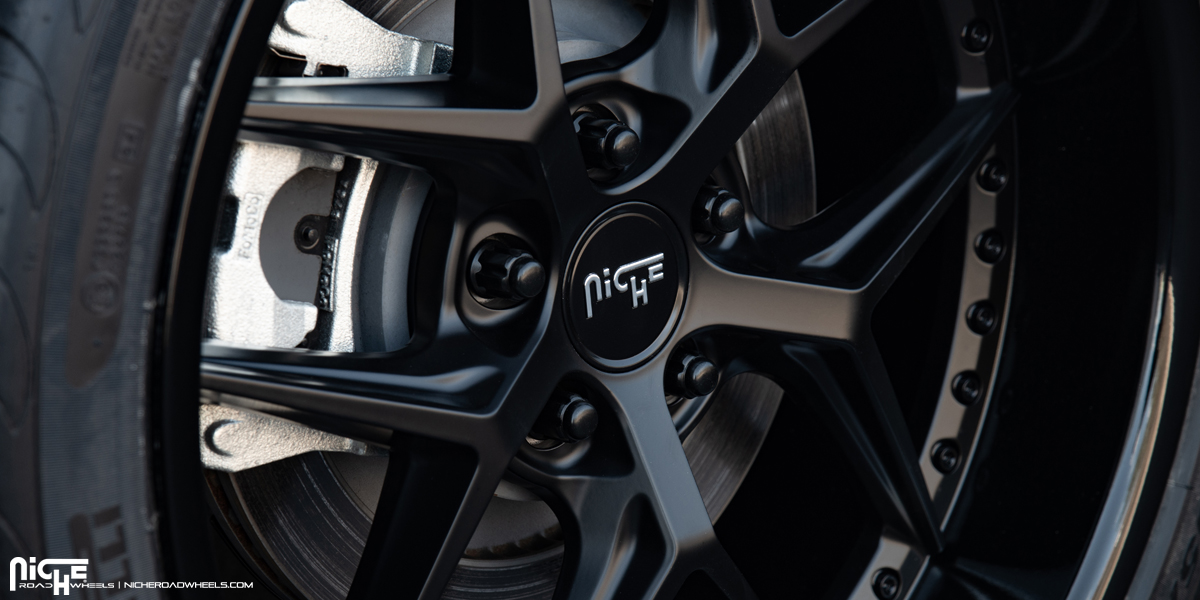 Here, this refreshed 2018 model proudly has a naturally-aspirated 5.0-liter V-8 engine hiding beneath its sculpted Silver hood. The newest iteration of this engine produces a healthy 460 horsepower at 7,000 RPM and 420 lb-ft. of torque at 4,250 RPM. That's sent to the rear Niche Wheels through a six-speed manual transmission for lots of old-school driving fun.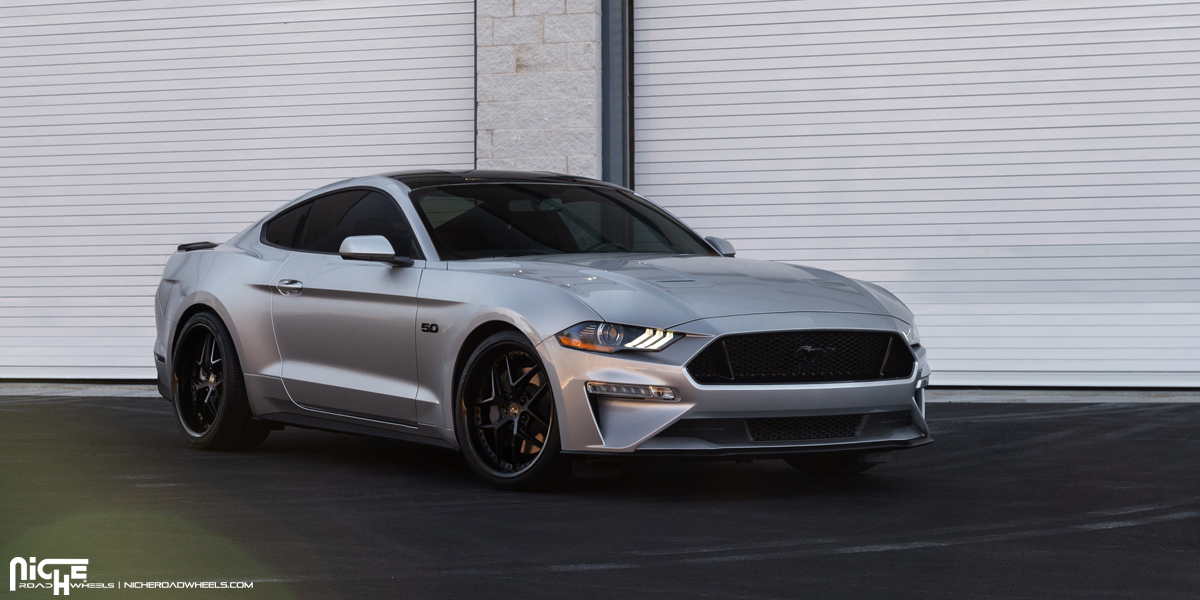 The owner of this Ford Mustang GT also took the liberty of adding on Black-finished pieces such as the side logos, rear spoiler, front spoiler lip, grille, and more to match the new Niche Wheels. Beneath the fenders sits a new pair of Niche Vice – M226 rims that are finished in a smooth Satin and Gloss Black color to provide contrast to the Silver body work. The new Niche Vice – M226 rims also are installed in a staggered fitment, measuring 20 x 9.0 up front and 20 x 10.5 at the rear for more grip where it counts.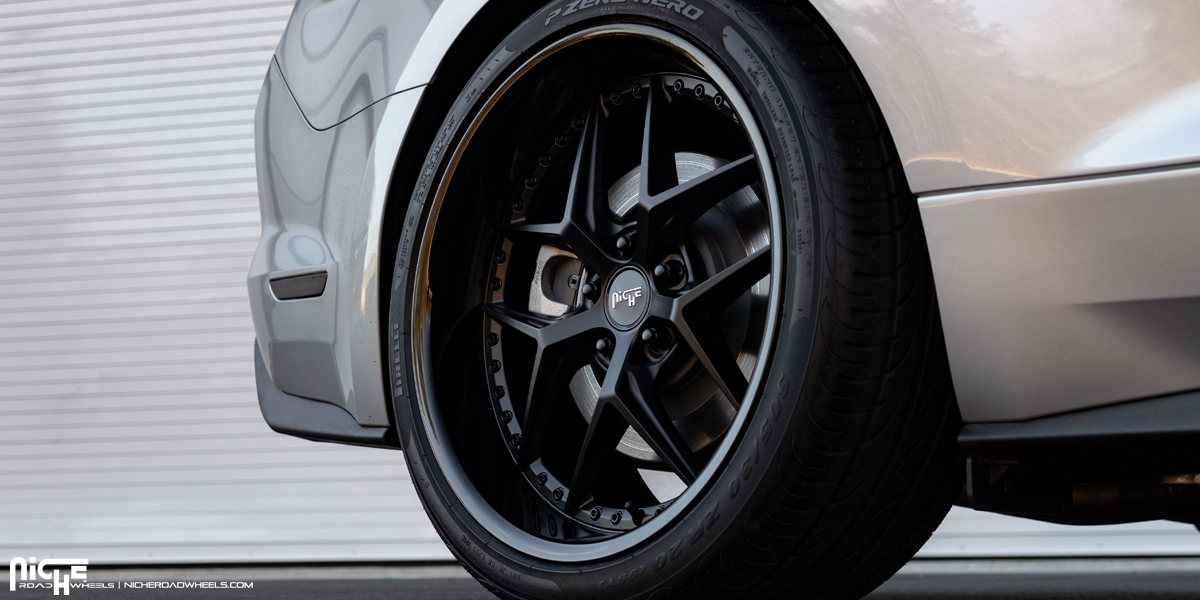 The Ford Mustang GT might be new and exciting, especially with its new set of Niche Vice – M226 rims, but it's still that old-school pony car that we all love.
Fitment Specifications:
Vehicle: Ford Mustang GT
Wheels: Niche Vice – M226
Wheel Finish: Satin/Gloss Black
Front Wheels: 20 x 9.0
Rear Wheels: 20 x 10.5
Credit: @sasdesignsny | @savageautosports
Source: Niche Road Wheels