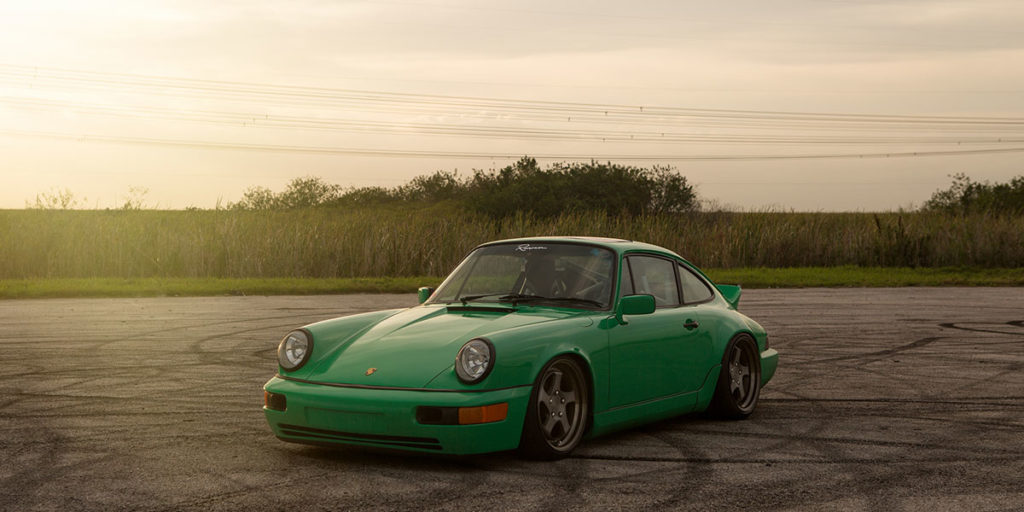 Clean classic.
The 964-generatoin Porsche 911 isn't the most sought-after generation of 911 nor is it the last of the air-cooled engines. But, that still doesn't make it any less exceptional to drive. This Porsche 911 Carrera is a modified and stellar German sports car riding low on a set of Rotiform rims.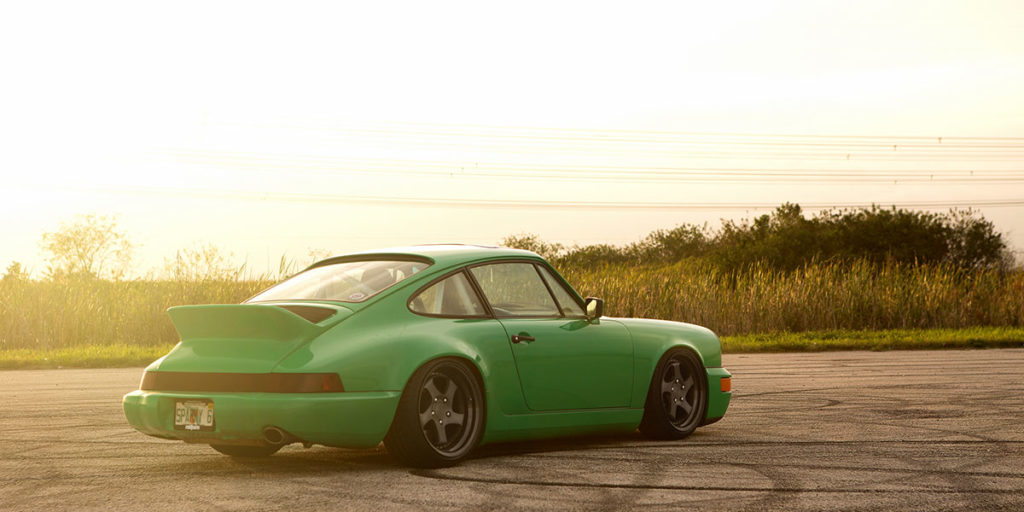 The 964-generation Porsche 911 Carrera comes with a pretty stout naturally-aspirated flat-six engine. The 3.6-liter air-cooled motor generates 247 horsepower at 6,100 RPM and 228 lb-ft. of torque at 4,800 RPM. That's sent to the rear Rotiform rims through either a four-speed Tiptronic automatic transmission or a five-speed manual. That latter allows the Porsche 911 to reach 60 mph from rest in just 5.5 seconds and through the quarter-mile in 13.6 seconds.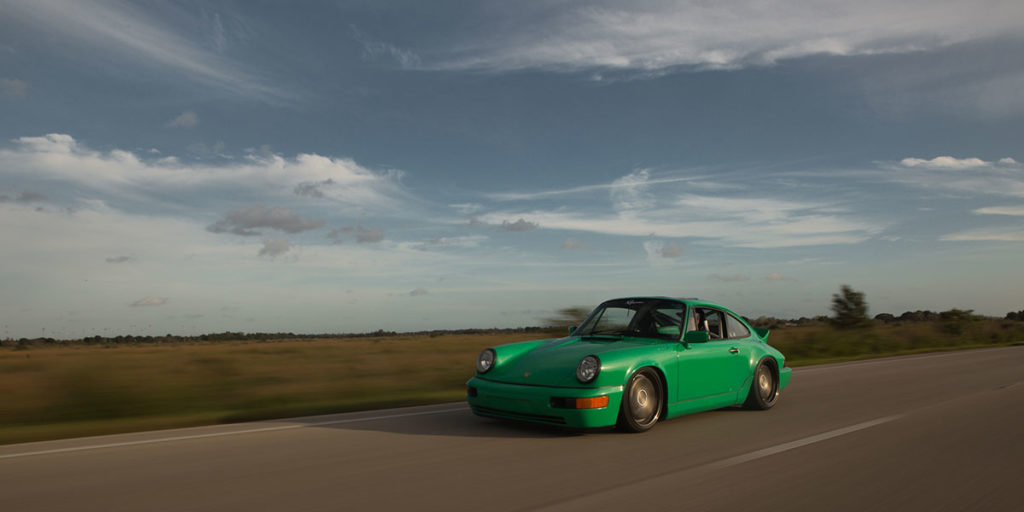 This isn't your average Porsche 911 Carrera, though. The owner had this 964 had it wrapped in a clean Green vinyl while the rear was equipped with a Ducktail spoiler similar to that of the previous-gen models for a classic look. The entire body has also been lowered significantly with a new suspension that sees the Rotiform rims tucked just beneath the fenders.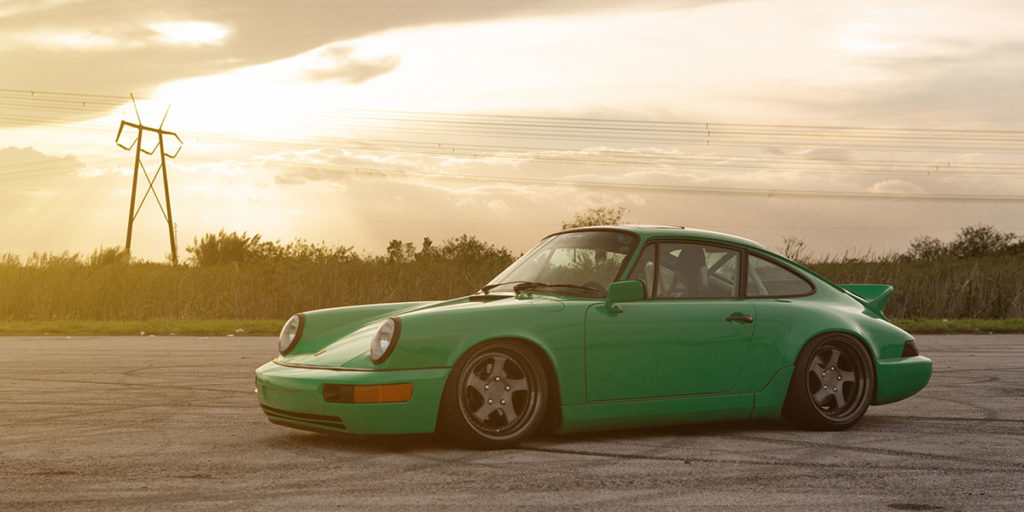 Hitting the pavement on this Porsche 911 is a new set of Rotiform TMB wheels. These Rotiform rims have a twisting five-spoke design with a step-lip for a modern look similar to the 911 Turbo twist wheels. These three-piece Rotiform TMB wheels boast a flat profile with a Brushed DDT center and Polished Candy Black lips contrasted by Chrome exposed hardware.
The 964 Porsche 911 might not receive the same fanfare as others, but this bad boy armed with Rotiform TMB rims is easily a show-stopper.
Fitment Specifications:
Vehicle: 964 Porsche 911 Carrera
Wheels: Rotiform TMB
Wheel Finish: Brushed DDT (center), Polished Candy Black (lips), Chrome (hardware)
Wheel Lugs: 5
Source: Rotiform