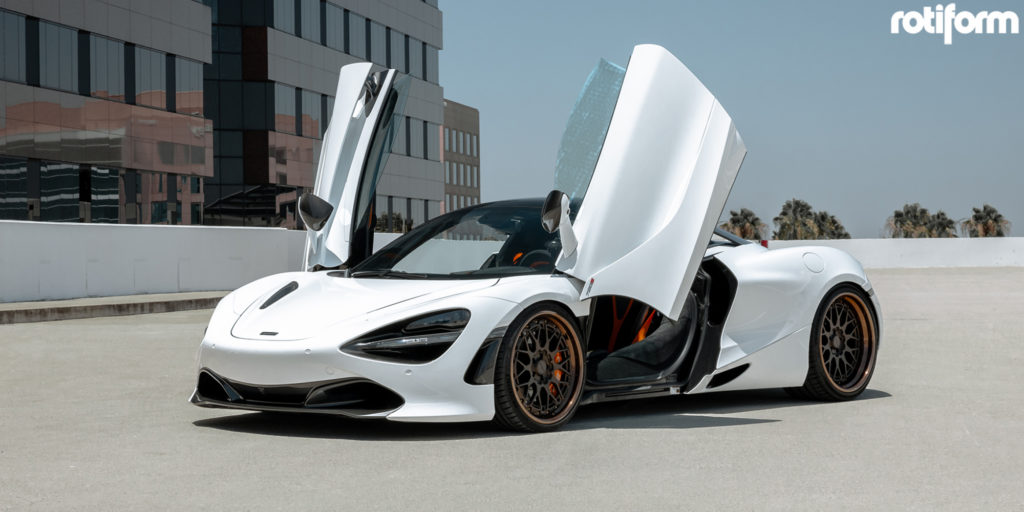 Future Speed.
Since the MP4-12C made its debut, McLaren has been making waves in the automotive world with their super cars and hyper cars. Their technology, performance, and design has pushed them to the forefront of the industry and the 720S is one of the top stars. This White British exotic not only is incredibly fast, but it also looks fast and futuristic – especially with its new Rotiform wheels.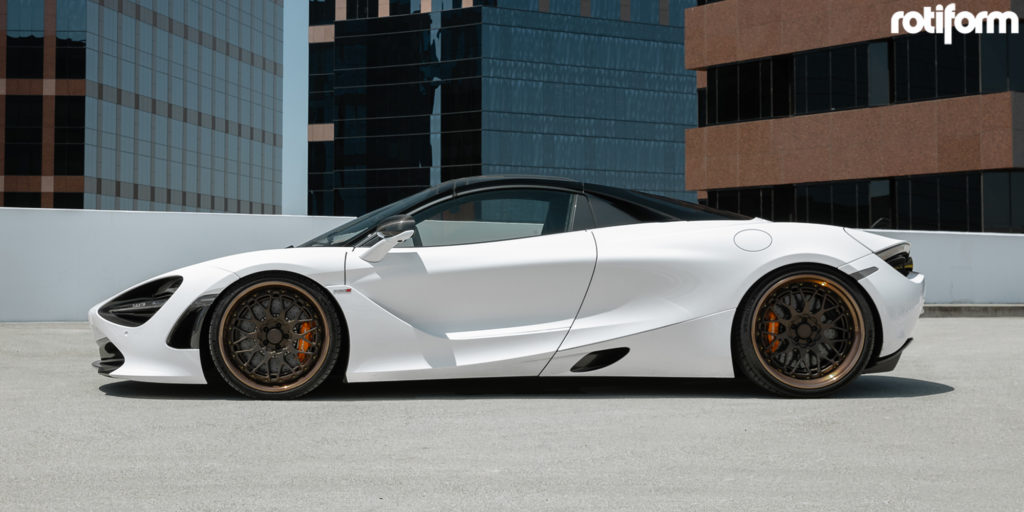 The carbon fiber monocoque chassis allows the McLaren 720S to be incredibly lightweight and rigid without sacrificing safety. Throw in a twin-turbocharged 4.0-liter V-8 engine with 710 horsepower at 7,000 RPM and 568 lb-ft. of torque at 5,500 RPM, and you've got a modern-day rocketship. Thanks to the quick-shifting seven-speed dual-clutch transmission, all of that power is sent to the rear Rotiform wheels instantly for a 0-62 mph acceleration time of 2.9 seconds.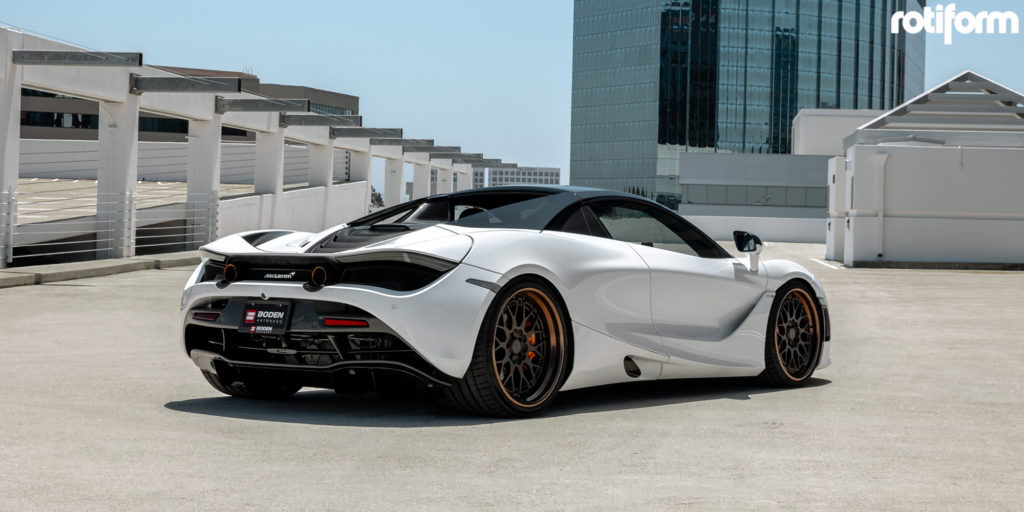 The design of the McLaren 720S reflects its technology and impressive performance. The super car is an evolution of its predecessor, the 650S, and has a futuristic style that takes full advantage of aerodynamic technology. Every piece of body work is designed for performance and active aerodynamics work to improve every aspect of the car's performance. These new Rotiform wheels also look right at home.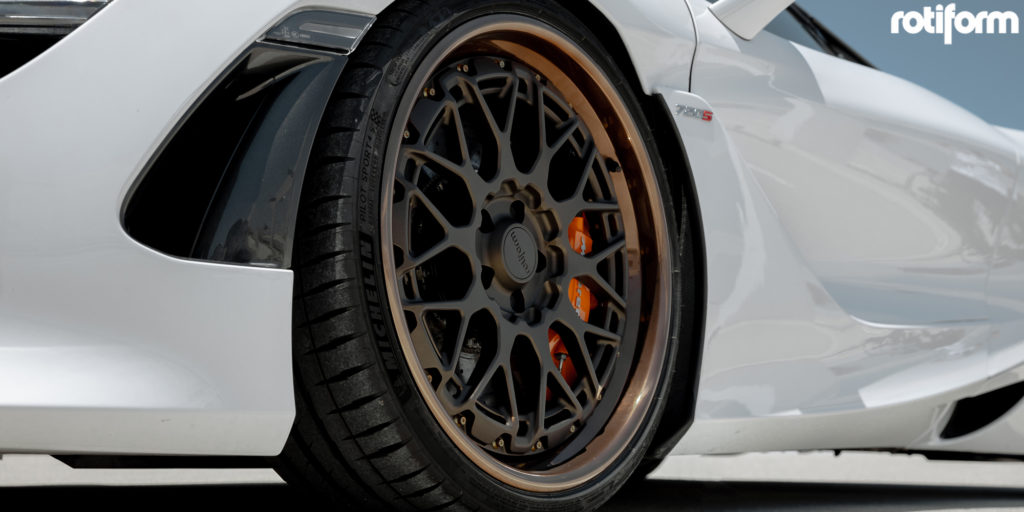 For this fitment, the White McLaren 720S was outfitted with a set of new Rotiform LVS-M rims. These five-lug Rotiform wheels have a classic mesh design with a more complex and intricate twist that works well with the 720S. These step-lip, multi-piece forged Rotiform LVS-M rims also boast a Brushed DDT finish with matching hardware and a Bronze lip.
Armed with these new Rotiform LVS-M wheels, this McLaren 720S is ready to sprint into the future of exotics in style.
Fitment Specifications:
Vehicle: McLaren 720S
Wheels: Rotiform LVS-M multi-piece forged
Wheel Finish: Brushed DDT with matching hardware and Bronze lip
Wheel Lugs: 5
Source: Rotiform