German luxury and muscle.
The first-generation of BMW 8-Series was a beautifully '90s German touring car that packed tech, luxury, and power. You could get a V-12 variant and a sleek, almost exotic style that was unlike anything else on the road. The new, second-generation BMW 8-Series replaces the 6-Series and attempts to carry on the iconic nameplate from thirty years ago. This BMW 850i is armed with a new set of Niche rims and it looks every bit of a luxury grand tourer as the first-gen.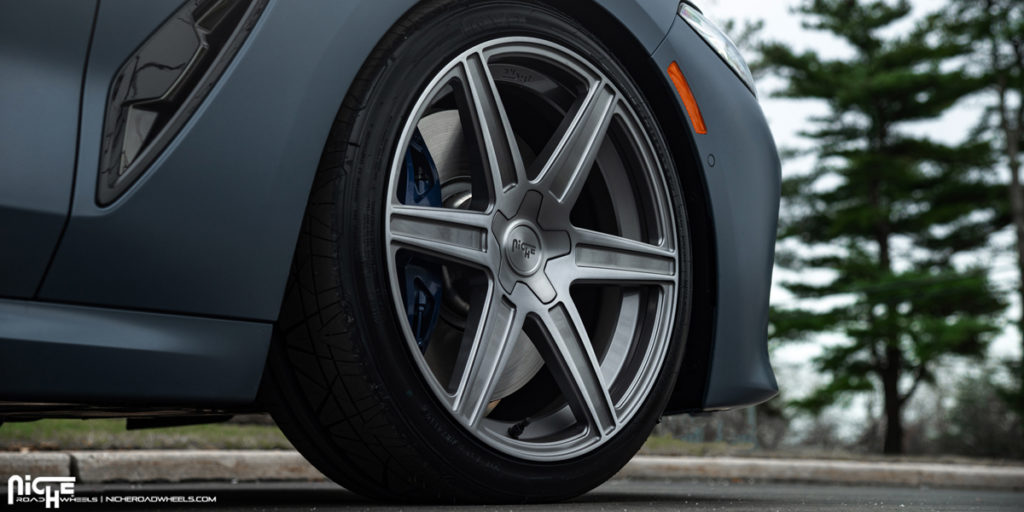 The new BMW 850i packs a twin-turbocharged 3.0-liter inline-six engine that spits out 335 horsepower from 5,000 to 6,500 RPM and 369 lb-ft. of torque from 1,600 to 4,500 RPM. This, paired with the eight-speed ZF automatic transmission that drives the rear Niche rims, sends the sleek coupe to 62 mph from rest in just 5.3 seconds.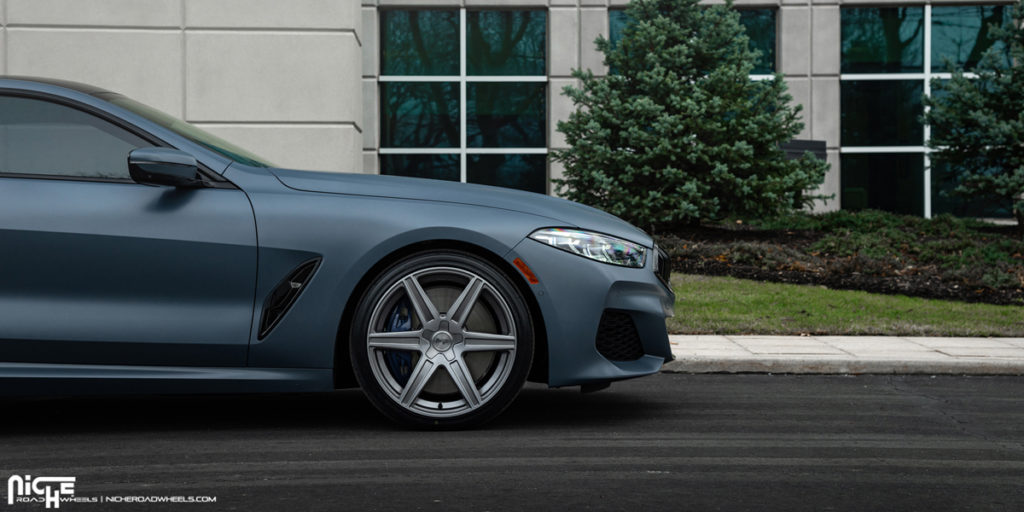 That performance isn't going to blow the doors off the competition, but it will surely put a smile on any driver's face, and the looks don't hurt either. The sleek wedge-shaped design of the original was used as the basis here as long, smooth, and curvaceous lines shape the coupe into a beautiful grand tourer. New Niche rims help as well.
The star of this show is the new set of Niche rims. Here, the factory wheel and tire setup was replaced with a new set of Niche Carina – M241 wheels. These measure a staggered 20 x 9.0 at the front and wider 20 x 10.5 at the rear with a deeper concave. These six-spoke Carina M-241 wheels have a chiseled three-dimensional look and work well with the styling of the German coupe. For this fitment, the Niche Carina – M241 wheels also boast an Anthracite and Brushed finish.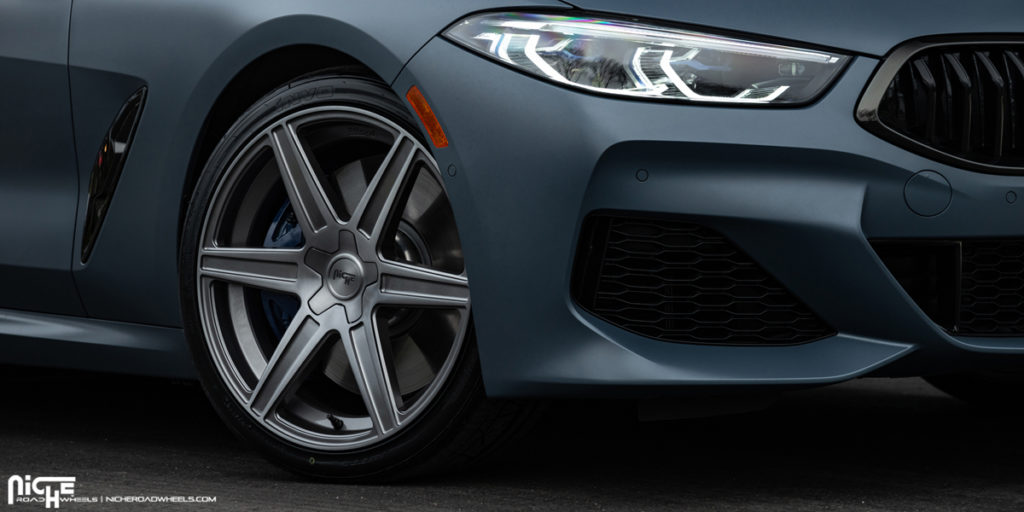 This BMW 850i might not be the fastest grand tourer, but it's right at home with the rest of the high-end pack thanks to its new Niche Carina – M241 rims.
Fitment Specifications:
Vehicle: BMW 850i
Wheels: Niche Carina – M241
Wheel Finish: Anthracite with Brushed
Front Wheels: 20 x 9.0
Rear Wheels: 20 x 10.5
Source: Niche Road Wheels