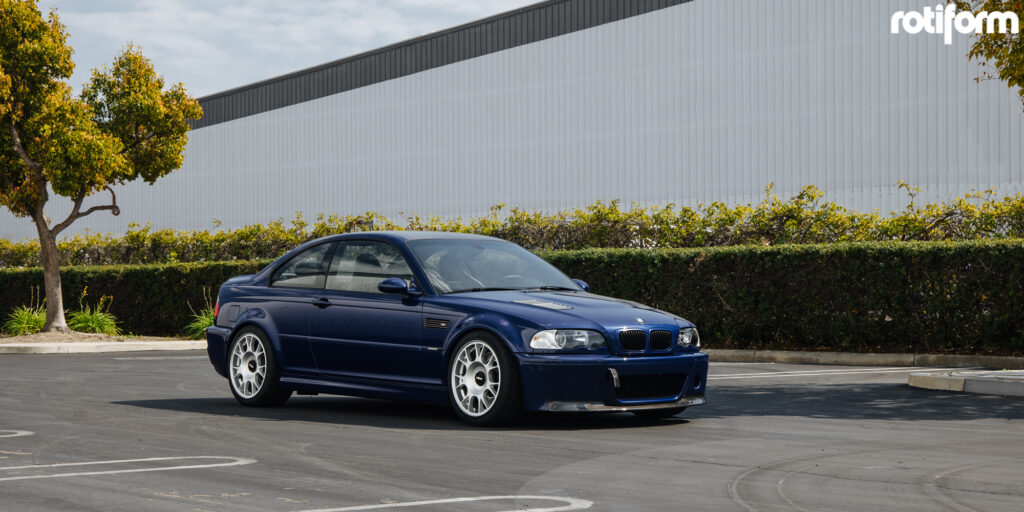 One of the best.
Out of all six-generations of BMW M3 models, the third-gen (E46) is regarded as many as being one of the best still to this day. It was relatively successful in motorsport and an incredibly balanced and superb driver's car that sliced up corners with a straight-six howl. The E46 M3s still hold their value quite well today and this Interlagos Blue BMW M3 and its Rotiform wheels is ready to rock and roll.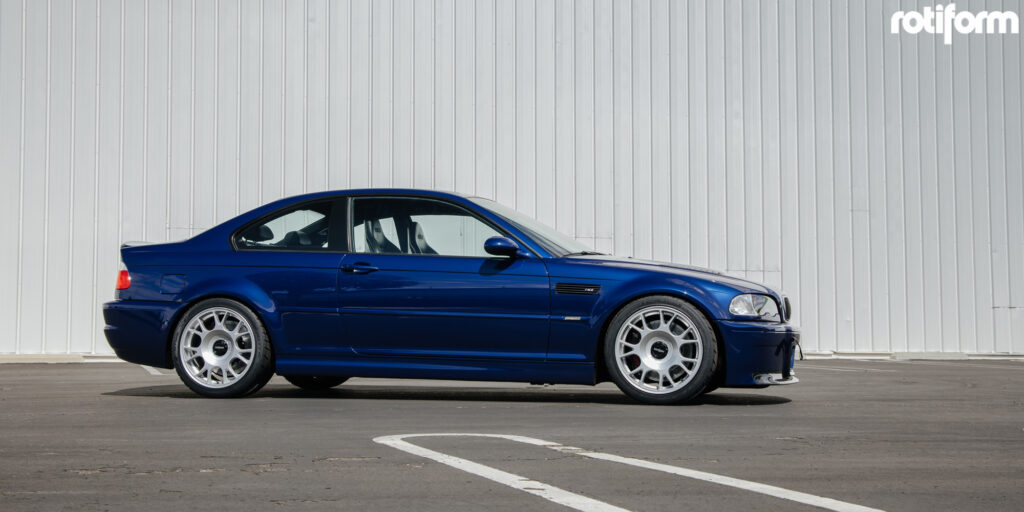 The E46-gen BMW M3s were powered by the BMW S54 naturally-aspirated straight-six cylinder engines. The engine was based on the S50 and looked at as the final evolution of the motor. In European models, the engine produced 338 horsepower at 7,900 RPM and 269 lb-ft. of torque at 4,900 RPM. For the USA, that was cut down to 333 horsepower and 262 lb-ft. of torque, leading to a slower 0-62 mph time of 4.8 seconds. Owners could get a six-speed manual or a six-speed SMG-II semi-automatic gearbox to drive the rear Rotiform wheels as an option.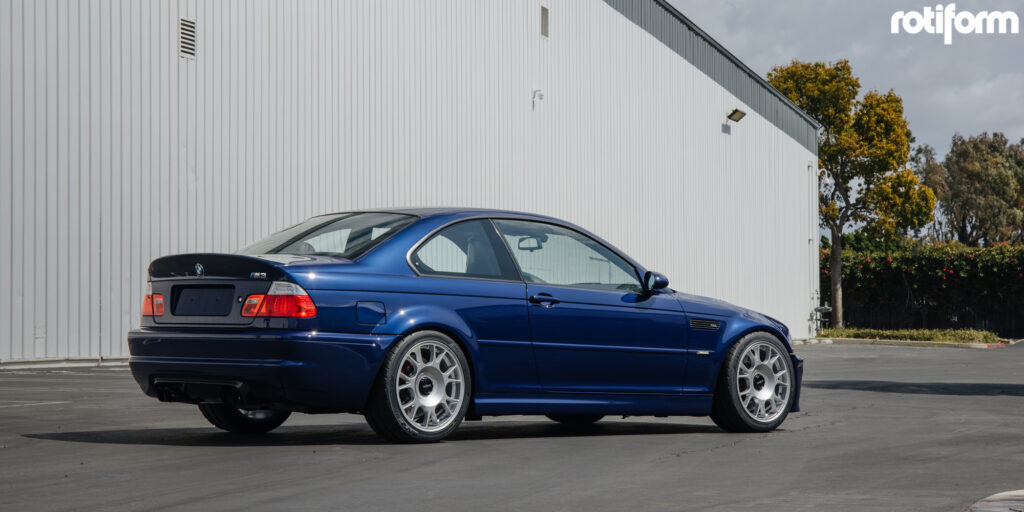 Elsewhere, the M3 has a lot of other goodies compared to the standard model E46 3-Series. There's a wider track, flared fenders that house new Rotiform wheels in this example, new control arms, bearings, bushings, and cushions, ball joints, new spring and shock rates, larger anti-roll bars, bigger bakes, and more. Visually, there's new front fender vents, a "power dome" on the front hood, a more aggressive front and rear bumper, aerodynamic side mirrors, and wider kidney grilles.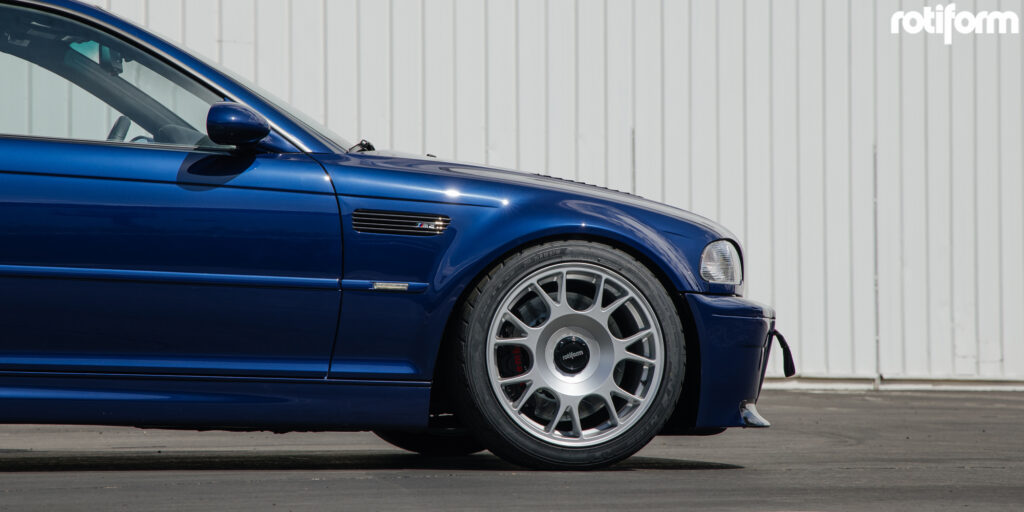 This E46 Interlagos Blue BMW M3 also boasts a fresh set of Rotiform TUF-R rims. These Rotiform wheels feature a classic mesh design with a larger center for a motorsport-oriented design. Here, the Rotiform TUF-R rims were installed in an 18-inch diameter with a Satin Silver finish that goes well with the exterior of the M3. Each one of the TUF-R wheels also wears Nitto NT05 tires measuring 265/35 R18 for grip in the corners.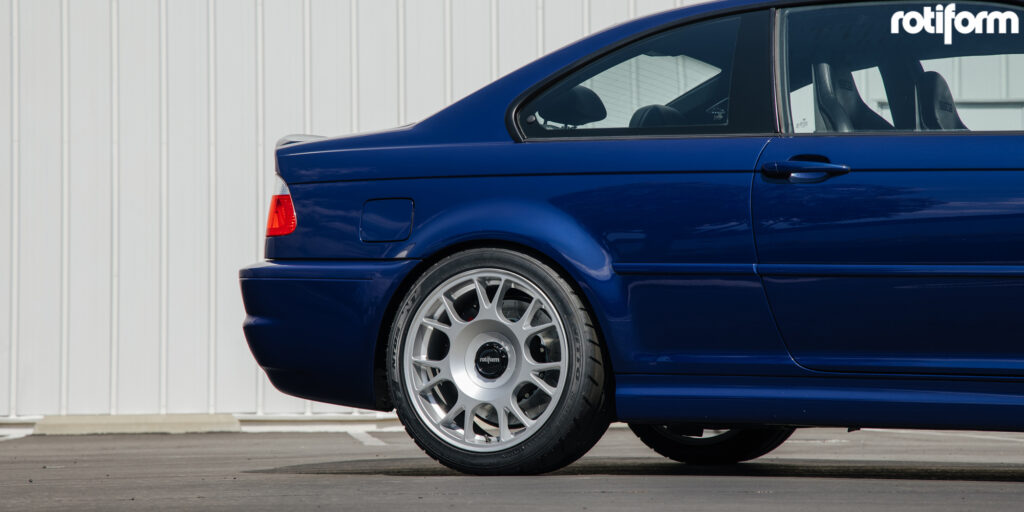 The E46 BMW M3 may not be in production, but it's one of the best driver's cars you can get on the road. This Interlagos Blue M3 with Rotiform TUF-R wheels is ready for any corner or chicane the track throws at it.
Fitment Specifications:
Vehicle: E46 BMW M3
Wheels: Rotiform TUF-R
Wheel Diameter: 18 inches
Wheel Finish: Satin Silver
Tires: Nitto NT05
Tire Size: 265/35 R18
Source: Rotiform