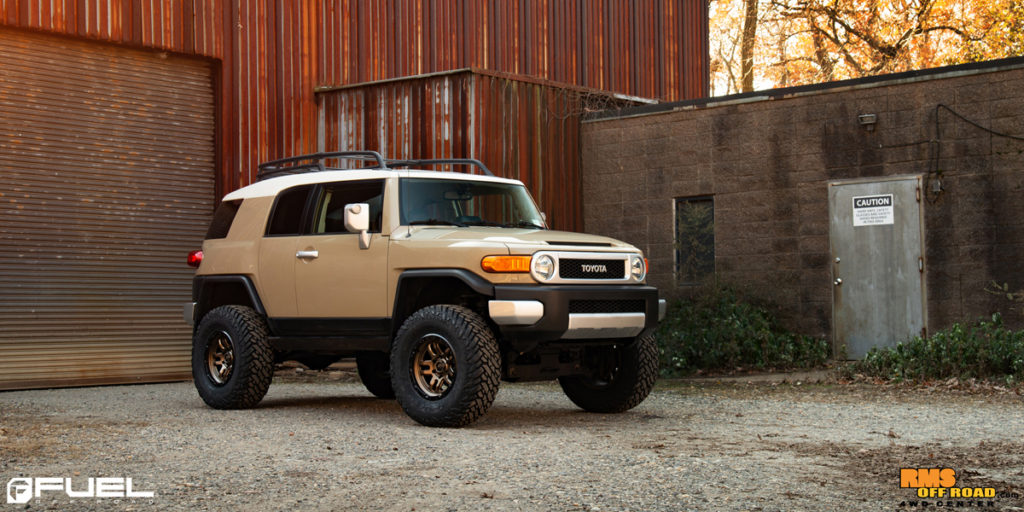 We seriously need Toyota to bring this back…
The original Toyota FJ40 may have ended in 1984, but it lived on for a short period in the vintage-styled Toyota FJ Cruiser. This SUV brought back the classic FJ look with a modern touch and straight-up 4×4 performance and off-road abilities. Many off-road fans are longing for it to return, but until then, they'll have to admire these now-classic models such as this sporting a new set of Fuel wheels.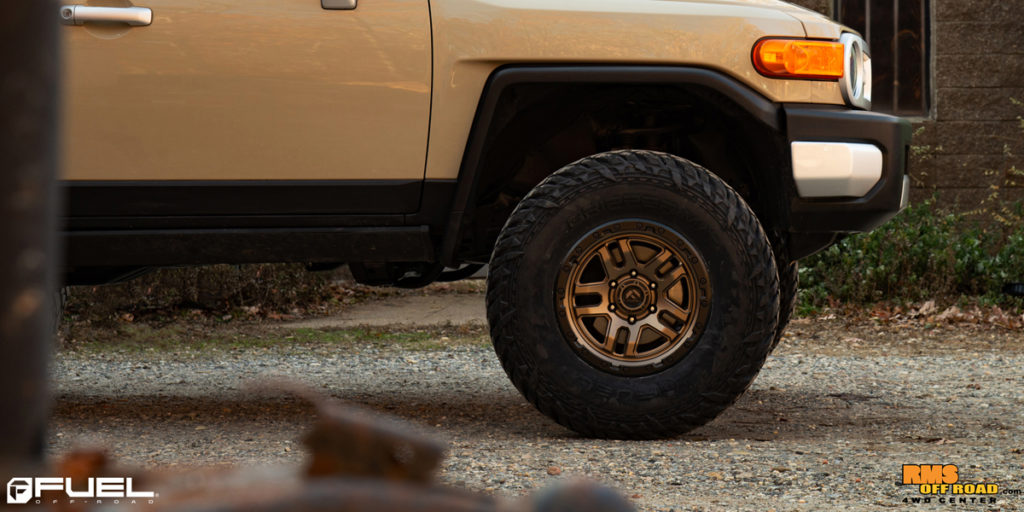 The mid-size SUV packs an engine and transmission from the Toyota Tundra, Tacoma, and 4Runner. Here, there's the 4.0-liter naturally-aspirated V-6 engine mated to a five-speed automatic transmission. In total, there's 239 horsepower at 5,200 PRM and 278 lb-ft. of torque at 3,700 RPM going to all four Fuel wheels.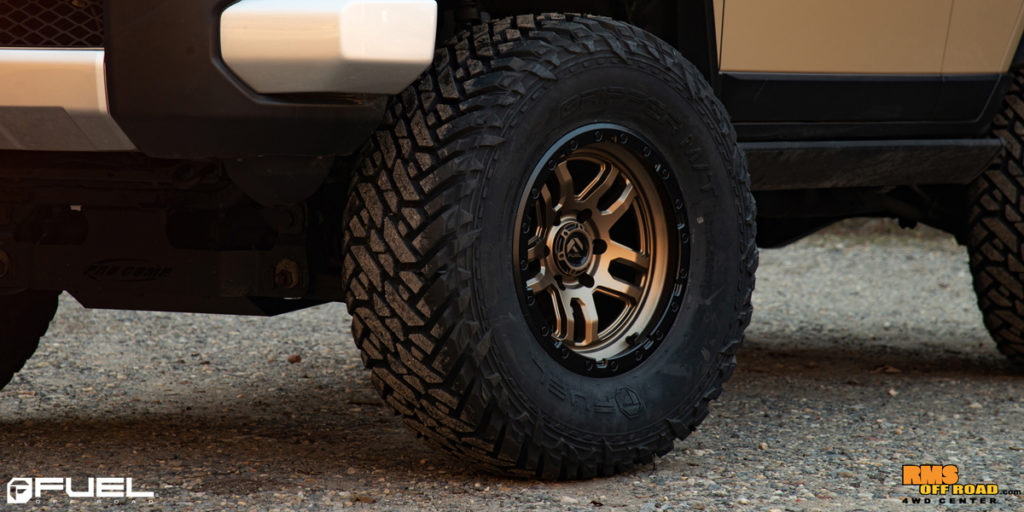 Elsewhere, the body-on-frame SUV packs a double wishbone front suspension and four-link rear suspension with lateral rod with coil springs and stabilizer bar. Many of these bits come from the 120-series Land Cruiser Prado, Tacoma, and 4Runner. This bad boy also boasts a new lift kit and some chassis goodies to go along with new Fuel wheels and meaty tires.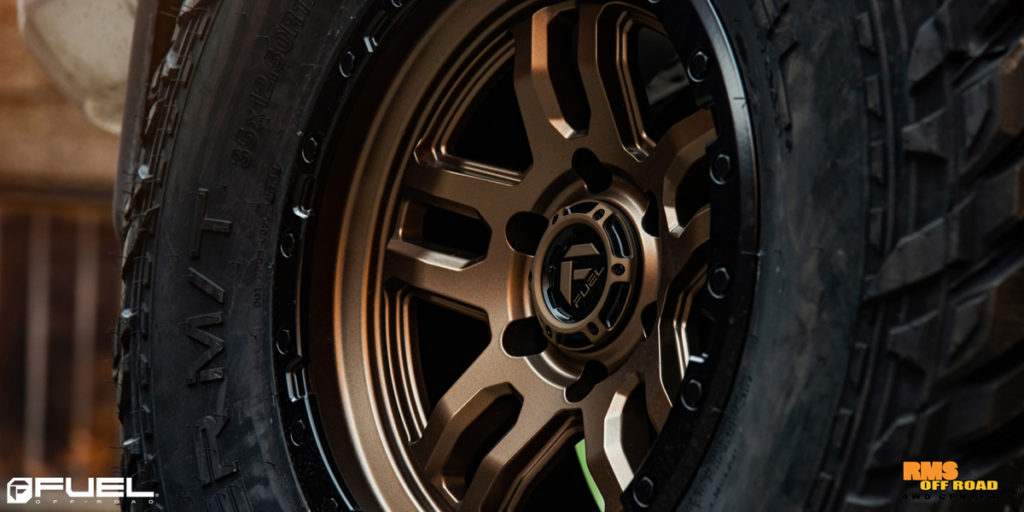 This fitment stars a new set of Fuel Ammo –D702 rims with a three-dimensional, chiseled look. These new Fuel wheels feature a Bronze finish with a Black beadlock ring and measure 17 x 9.0 at the front and rear. Meaty 35 x 12.50 R17 Fuel Gripper M/T tires that are ready for any kind of terrain thrown at them.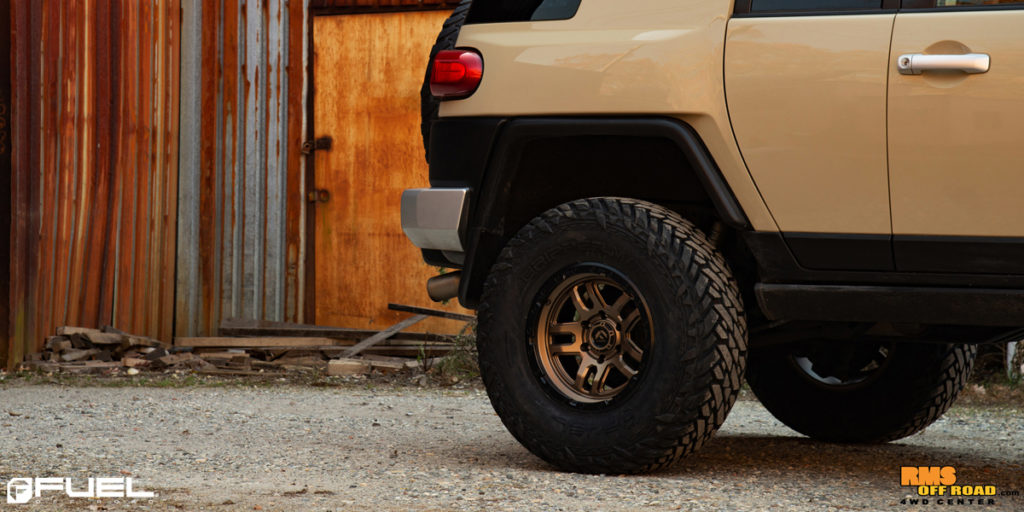 This Toyota FJ Cruiser makes us long for the days of old-school off-roading in body-on-frame 4x4s with its lifted suspension and all-terrain setup starring Fuel wheels and tires.
Fitment Specifications:
Vehicle: Toyota FJ Cruiser
Wheels: Fuel Ammo – D720
Wheel Finish: Bronze with Black beadlock ring
Wheel Size: 17 x 9.0
Tires: Fuel Gripper M/T
Tire Size: 35 x 12.50 R17
Source: Fuel Offroad
Build Credit: @RMSOFFROAD