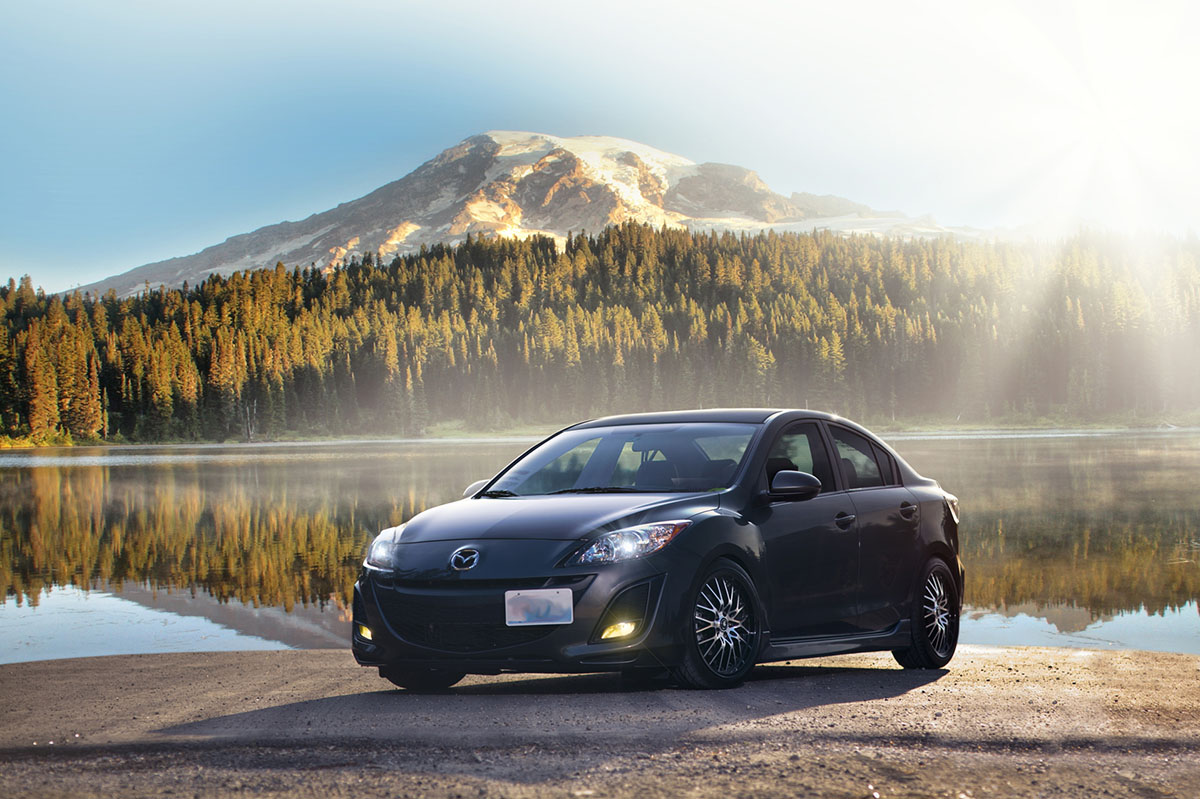 If your ride needs a new set of rims, but you don't have a wad of cash in your wallet or a fat bank account, that's bad news. These days wheel prices have skyrocketed due to increased cost of raw materials and distribution issues. You might be tempted to buy used cheap wheels. That can be a real gamble and it's easy to lose big. You could go on the hunt for new cheap wheels. But are cheap wheels a good idea or just another crapshoot? Cheap wheels are more than a good idea, they are a great idea if you know the secrets to shopping for cheap wheels.
Cheap Doesn't Always Mean Low Quality
Often when we think of cheap wheels, we think of something that makes our budget happy. Not necessarily the wheels that make us happy. But buying cheap wheels shouldn't leave you feeling like you've missed out. It is the best way to get the absolute maximum value for the smallest budget. Buying cheap wheels doesn't mean you settle for low quality wheels. It just means you need to shop smart. You've got to know how to shop sales for cheap wheels, what brands are the best value, where you can get financing, and who has the best selection of cheap wheels. In other words, when you do just a little digging you can strike cheap wheel gold!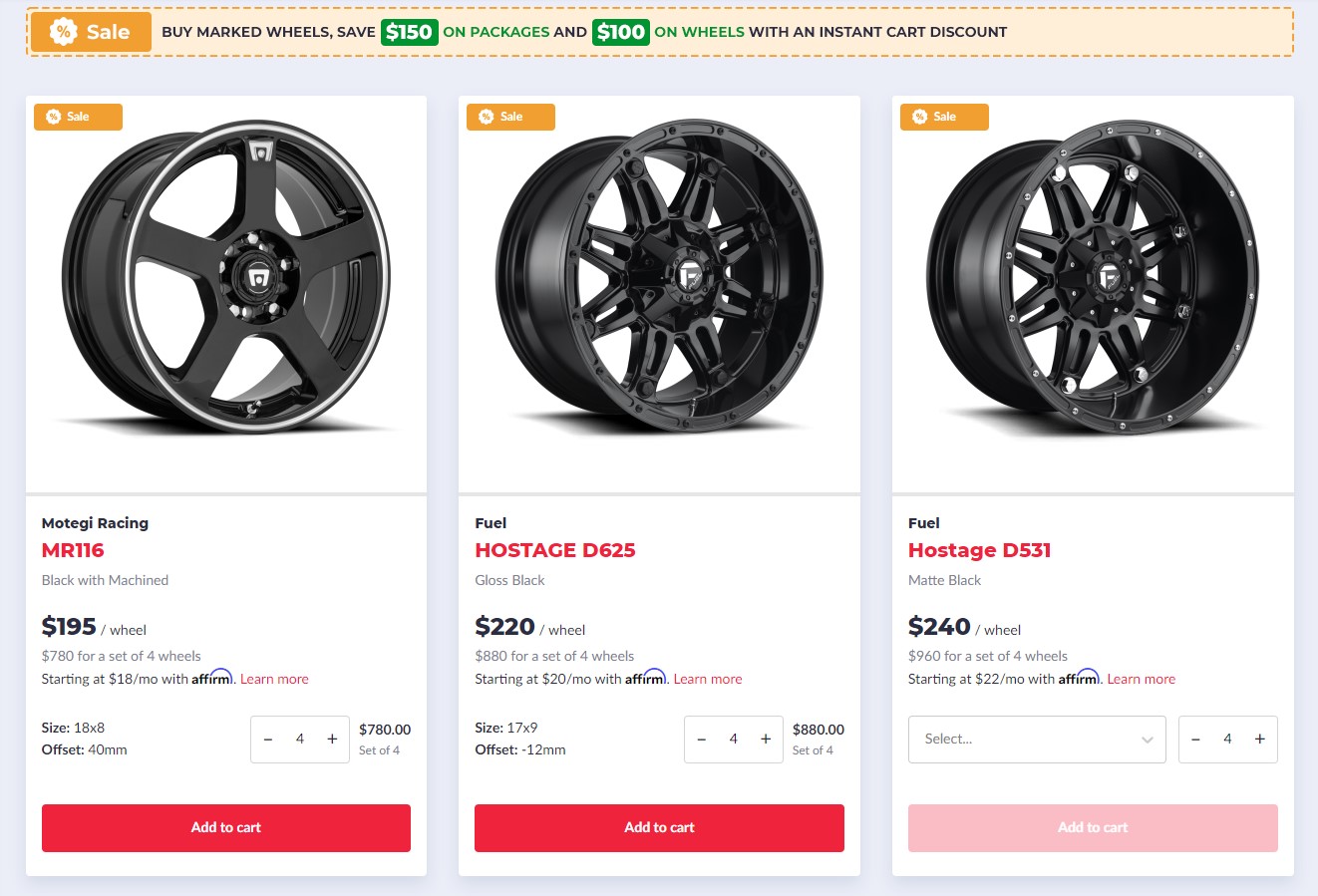 Shop Sales
The smartest approach to finding cheap wheels is to start by shopping around. As soon as you realize you need or want new rims, it's time to start shopping. When you hit that infamous pothole everyone is talking about but you didn't see, or you make the mistake of driving on a flat tire, you don't have time to shop around. Buying in a rush increases your chances of making a bad decision.
So, if you notice your rims are looking bad or you've decided to upgrade your ride, that's when you start shopping. For example, this time of the year many wheel shops are running tax rebate specials. You can save big and use your tax rebate money to offset the cost of the purchase. This method allows you to save money and pay with money coming back from the feds. So, look for those tax season sales, file your taxes online, and you'll get a sweet set of rims cheap.

For example, say you've been thinking of changing out the rims on your 2007 Toyota 4Runner. You want something that looks great, but that SUV is getting old, and you don't want to spend much. So, keep your eyes out for tax sales and inventory closeouts. Right now, WheelHero has Pacer wheels for cheap. You can get the Pacer 342B Daytona in black for only $129.00 a wheel. That's a wheel that some places sell for as much as $180 a wheel! Pacer Wheels are known for making tough, durable aluminum alloy wheels. So, by shopping around for the best price on quality-made wheels, you get cheap wheels that aren't cheaply made. And if you use those savings to add on a set of tires, you may find that you save even more.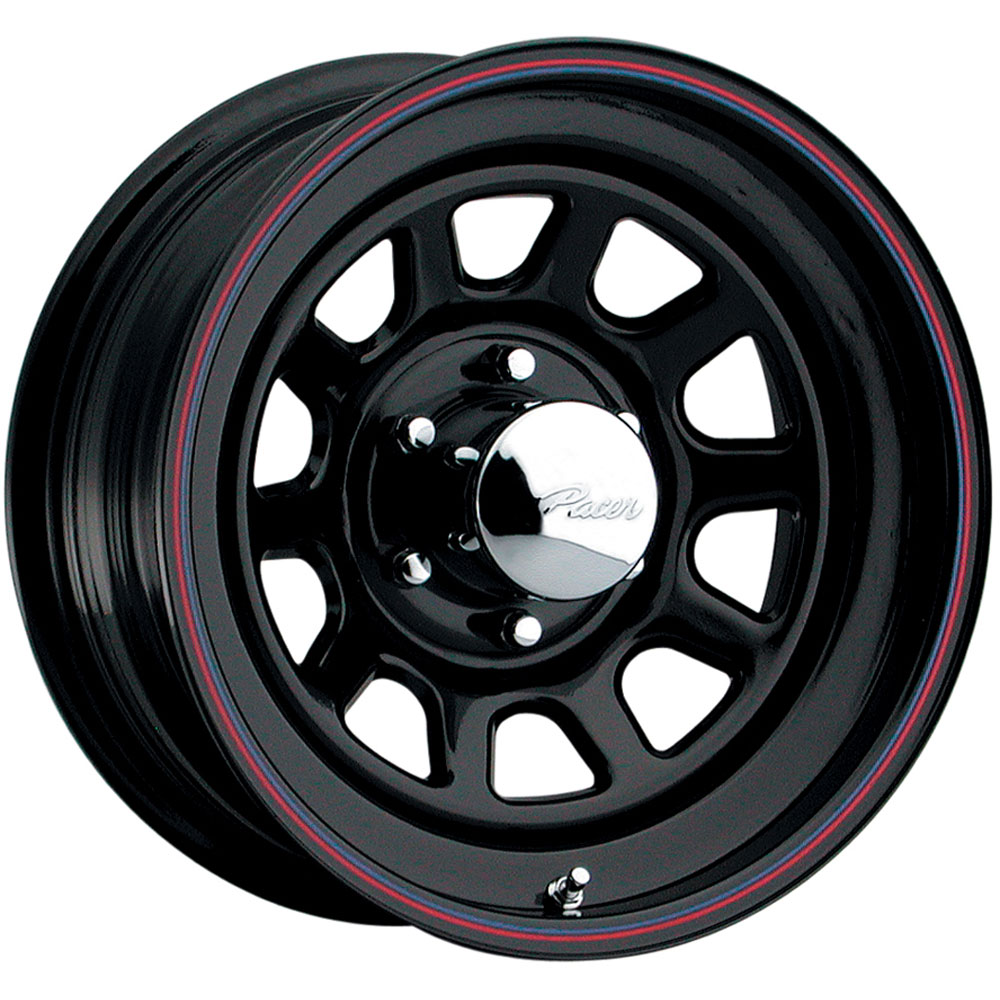 Don't Buy Used Wheels
If you are in a jam, and need wheels quick, it may be tempting to buy used wheels. Avoid the temptation. Especially avoid used wheels with the tires still on them. The owner doesn't want to spend up to $100 to have the tires removed, so they are passing on the hassle and expense to you. This is where you take a hard pass.
Many used wheels are cheap because the owner knows they are bent. They might be just slightly out of round, but you aren't going to be able to see that as they sit in someone's garage. But once you get them mounted on your car or truck and go for a spin, you'll find out why they were for sale so cheap. Too many people learn their lesson about buying cheap used wheels the hard way. Just check the web for horror stories. Rob Siegel, BMW collector and author of Memoirs of a Hack Mechanic, warns used wheel and tire buyers, "it's realistic to assume that any set of wheels you buy will be bent unless proven otherwise."
Get to Know Cheap Wheels Brands
There's more to cheap wheels than Pacer and Vision. Those may be some of the best-known cheap wheel brands, but there are others on the market too.
Ever heard of Konig Wheels? If not, study up fast because they can save you some cash. Konig has been making great wheels at a great price for 35 years. Tuners love them.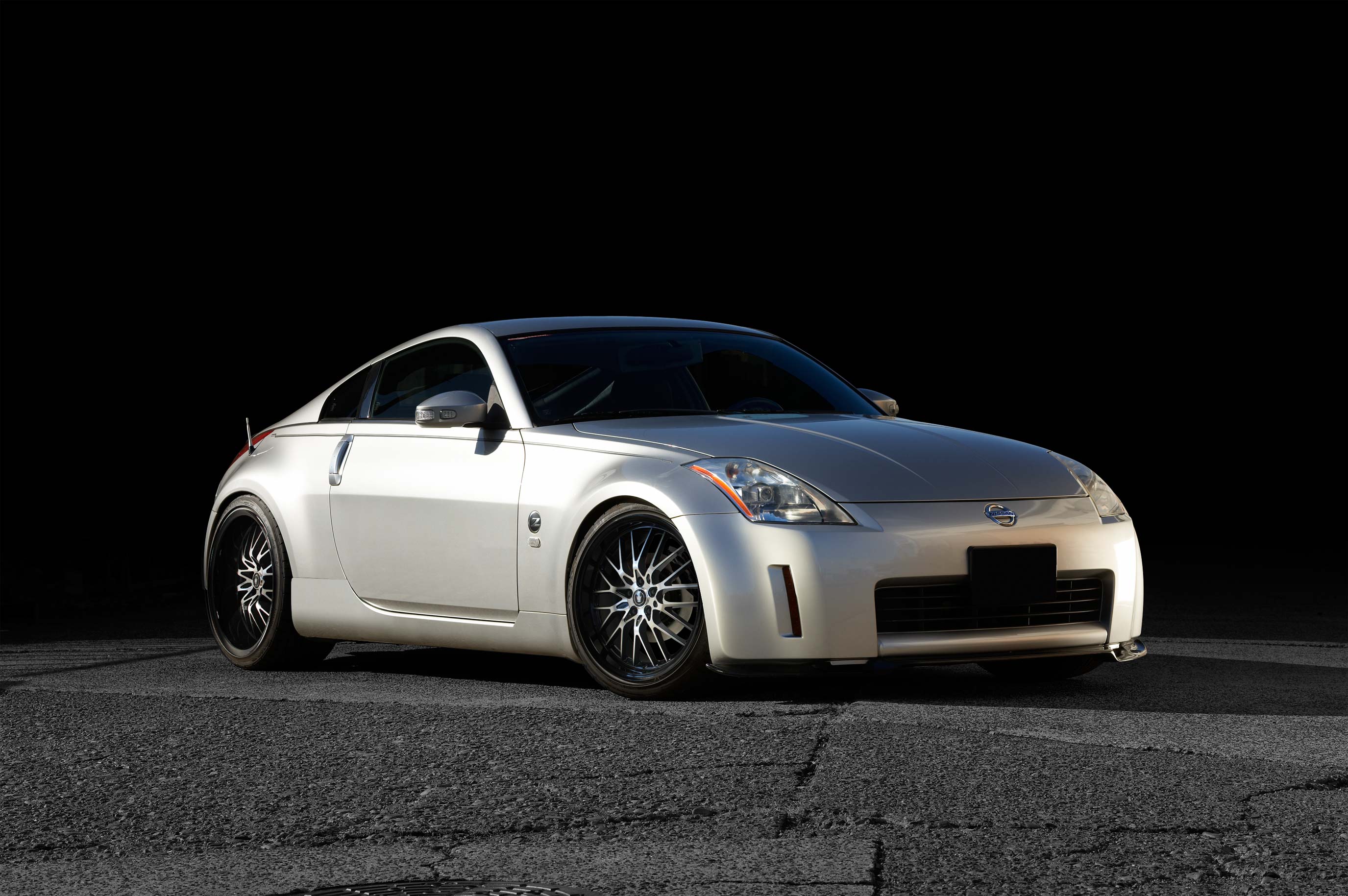 The 16MB Lace by Konig is a one-piece cast wheel available in 15 to 20 inches. It's a smoking hot take on the traditional mesh wheel. 10 split machined spokes with black painted recessed details make this wheel an absolute classic. Better yet, you can get some sizes for less than $200 a wheel.
Take Advantage of Smart Financing
There's no need to go into major debt just to buy cheap wheels. Before you divulge those credit card digits, dig into wheel financing. Smart financing may save you big overall. Companies that accept PayPal at checkout often offer financing through a buy now, pay later option. It's a PayPal program that allows you to pay in four installments.
Need more time? Look for companies that offer financing programs like Affirm. Affirm cheap wheel financing allows you to make 3, 6 or 12 payments on your new rims. Even if you have a few blemishes on your credit record, you may still qualify. And it doesn't hurt your credit score to see if Affirm financing makes sense for you. Compared to high credit card interest rates, these forms of financing can save you cash.

Cheap Wheels at WheelHero
Of course, instead of shopping all over the internet and driving from store to store you could just check out WheelHero. That's the online home for cheap wheels and easy financing. Whether you just need new rims or are looking for a complete set of cheap wheels and tires, WheelHero saves the day.
Shop their extensive collection of wheels and tires and find the cheap wheel to fit your budget.