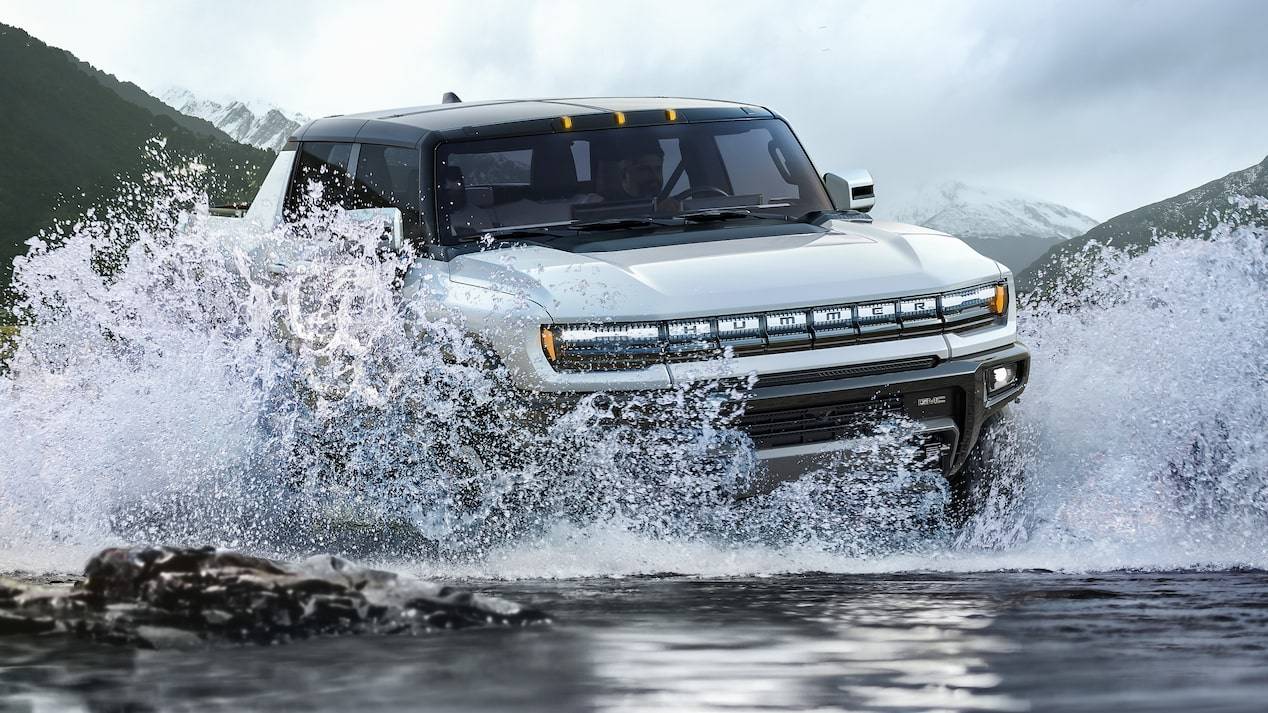 When you think light duty truck or SUV, do you think gas, diesel, or electric? In case you haven't noticed, the market for electric trucks and SUVs is charging forward. Not only do these electric options take the edge off high gasoline prices, but they are the wave of the future. And the future is here. You don't need to wait for a Cybertruck. Electric trucks and SUVs are already on the market, and more are in production.
Here's a look at what's happening with electric trucks and SUVs and the batteries and charging stations that keep them going.
Demand for Electric Vehicles Up
Demand for electric vehicles (EVs) is up across the board. During the first quarter of 2022, new vehicle registrations for EVs in California alone skyrocketed by 60%.
Sven Bieker, a lecturer at the Stanford School of Business, explains the appeal goes well beyond driving by the gas station, "No oil change on an electric vehicle. No spark plugs on an electric vehicle so you actually save on this as well. So overall, electric vehicles are cheaper for consumers."
New entrants to the truck and SUV market include the GMC Hummer and the Ford F-150 Lightning. Auto manufacturers are taking favorite truck and SUV models and making them electric.
Even demand for hybrid vehicles remains strong. Three of the top five hybrids sold in the US are SUVs from Toyota, and they account for over a third of the total sales:
Toyota RAV4
Toyota Sienna
Toyota Highlander
Rounding out the top five are the Honda CRV and the Honda Accord.
Return of a Classic
Volkswagen, an active player in the EV market, recently announced they are bringing back the Scout name for an EV-only line of trucks and SUVs.
The vehicles will be manufactured and sold exclusively in the US. The new company will be initially completely owned by Volkswagen, which is investing $100 million in the launch. But that could change down the road with shares made available to private investors.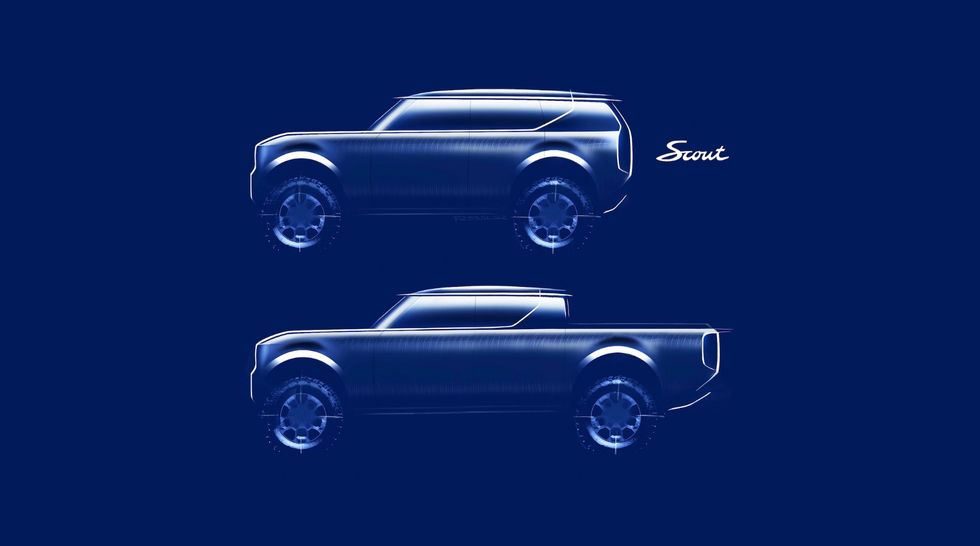 On May 12, 2022, the head of design at VW, Klaus Zyciora, shared a sneak peek of the electric truck and electric SUV concept. The first models should roll off the line in 2026.
The move shows VW's commitment to the EV market, especially where SUVs are concerned. Volkswagen makes up about 8% of the EVs in the US, so Elon Musk shouldn't sweat things yet, but he should keep an eye on the rearview mirror. Objects there may be closer than they appear.
New Companies, New Trucks
Lordstown Motors, the Ohio-based electric truck manufacturer is still struggling to get its Endurance pickup truck into production.
Originally slated for production at a shuttered GM plant in Mahoning, OH, Lordstown is struggling to get up and running. The closed Chevy Cruz plant needed more retooling than estimated, and the company is scrambling for cash.
Production, which was supposed to begin in January of 2022, has been on hold. But it looks like digital giant Foxconn is riding to their rescue. A deal closed on May 11th to sell the factory to the Taiwanese-based electronics company and create a joint-venture partnership.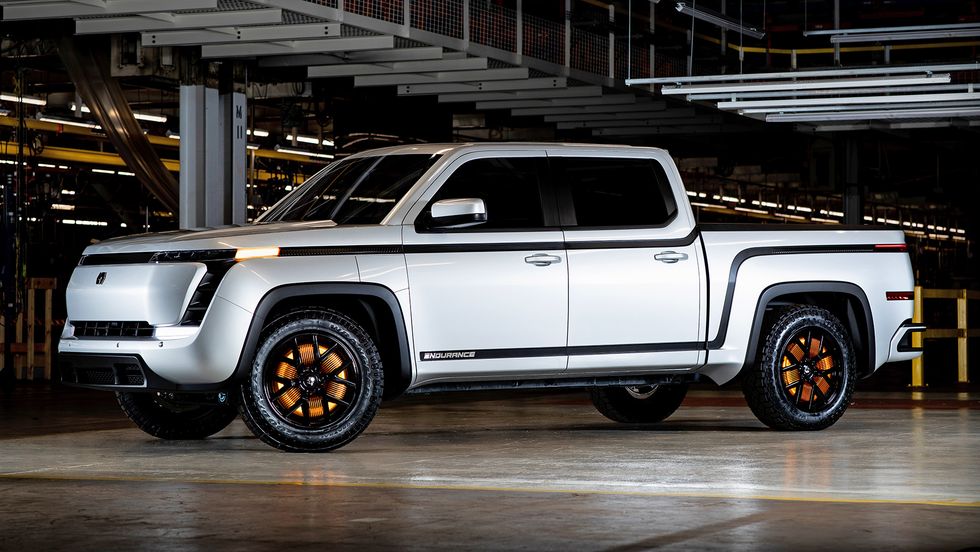 Pre-orders are brisk for this revolutionary new electric pickup truck. The conventional drive train is replaced by four synchronized direct drive motors mounted at each hub. Traditional EVs utilize a central electric motor and gearbox.
But electric trucks aren't all light-duty pickups.
Volvo announced they are taking orders now for three heavy-duty model electric trucks, which will be ready for delivery this fall. This is in addition to the three medium-duty electric trucks currently offered. By the end of this year, Volvo will manufacture six large electric trucks and should surpass their 2021 market share of 42%.
Tractor versions of these work-ready trucks will be offered in 4×2, 6×2​, and 6×4 configurations, with a gross combination weight of up to 49 tons.
Keeping the Power On
Electric truck and SUV drivers may cruise past the filling stations, but they still need to charge up.
Trouble in paradise
For drivers in the Bay Area of California, this is proving to be a real problem. A recent report on the Reliability of Open Public Electric Vehicle Direct Current Fast Chargers found that over 27% of the public chargers in San Francisco aren't working properly. The study didn't include Tesla charging stations.
But it did include 657 charging plugs at 181 public stations in nine counties in California. Payment processing problems, broken plugs, and cords that are just too short were just a few of the problems cited.
What's an EV driver to do?
Home charging station review
Charge up at home! In early May, AutoWeek took a deep dive into the world of EV chargers to find the best EV charger for home use in 2022. If you're going to drive electric, it makes sense to have the high-power equipment you need for charging at home. That way you can charge overnight, without any hassles. They rated units that cost anywhere from $300 to $1000. So read the review and find the right charger for you.
Home-grown batteries
One of the major criticisms directed at the EV manufacturers is the cost of manufacturing and transporting lithium-based batteries from overseas. Environmentalists cry about the damage caused by lithium mining and then transporting the materials around the world.
Dry those tears. Turns out a California lake, the Salton Sea, may have enough lithium in the groundwater to power lithium batteries for the near future. Derek Benson, chief operating officer of Energy Source Materials, estimates there is enough to produce at least 200,000 tons of lithium battery products.
Follow the Leader
Want to keep up with the automotive industry? Follow the leader in aftermarket wheels and tires. Follow WheelHero on Instagram and Facebook. You'll get the first look at the hottest wheels and inside information on great deals.