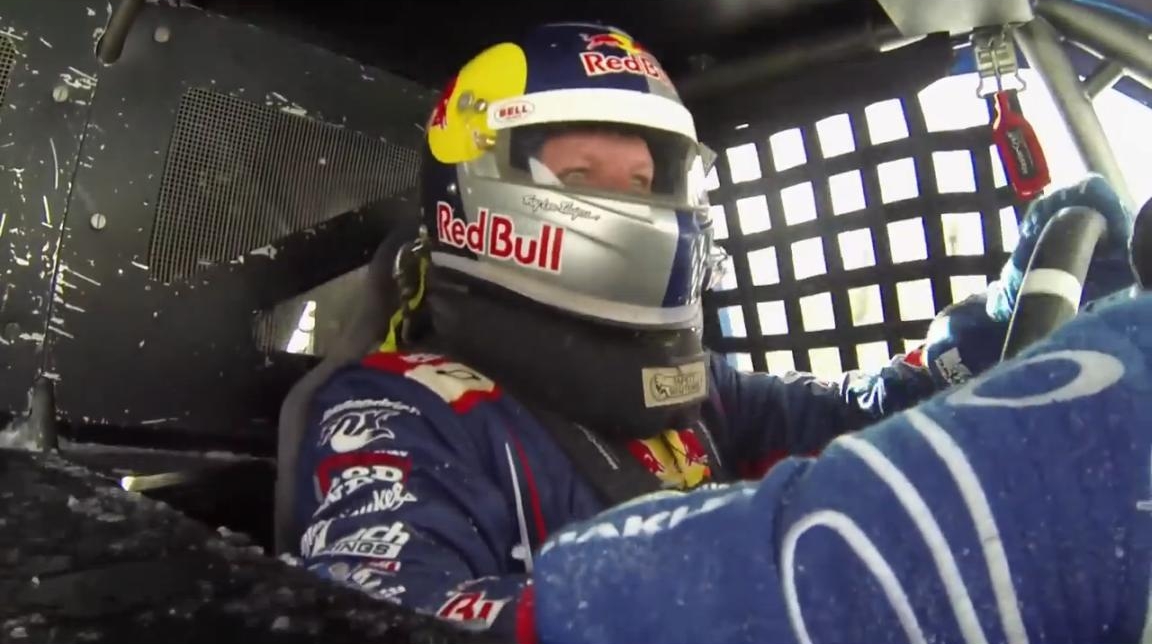 Eating through snow like nobody's business.
KMC Wheels was well represented at the inaugural Red Bull Frozen Rush at the Sunday River ski resort in Maine. Ricky Johnson, Bryce Menzies, and Carl Renezeder were the three teammates proudly using KMC Wheels and their offroad wheel and tire packages to claw their way to an impressive finish that saw Johnson take first overall and Menzies take home third.
"I'm ecstatic, but more than anything I'm really honored to be a part of something new," said Johnson. "We're in a society where guys are jumping out of hot air balloons at the edge of space—how many times do you get to be the first guy to do something? I'm the first one to win Frozen Rush. Last year I was the first one to drive a Pro 4 down a mountain of snow. To come back after hitting the wall yesterday and winning today—I'm ecstatic."
The Red Bull Frozen Rush saw eight total drivers – three of which featured KMC Wheels and some hardcore offroad wheel and tire packages on their Pro4 Trucks – run through eight different knock-out-style rounds with two drivers battling through the one-mile course at once.
Luckily, KMC Wheels driver, and winner of the inaugural race, Ricky Johnson and his truck was strapped with some camera to give us a first-hand look at his winning laps during the final race. The snow and ice proved to be a bit different than dirt, sand, mud, or rocks for the Pro4 Trucks, but the offroad wheel and tire packages with KMC Wheels proved to be more than enough to handle the adverse conditions.
Congrats to Johnson and the KMC Wheels team on winning the first-ever Red Bull Frozen Rush!