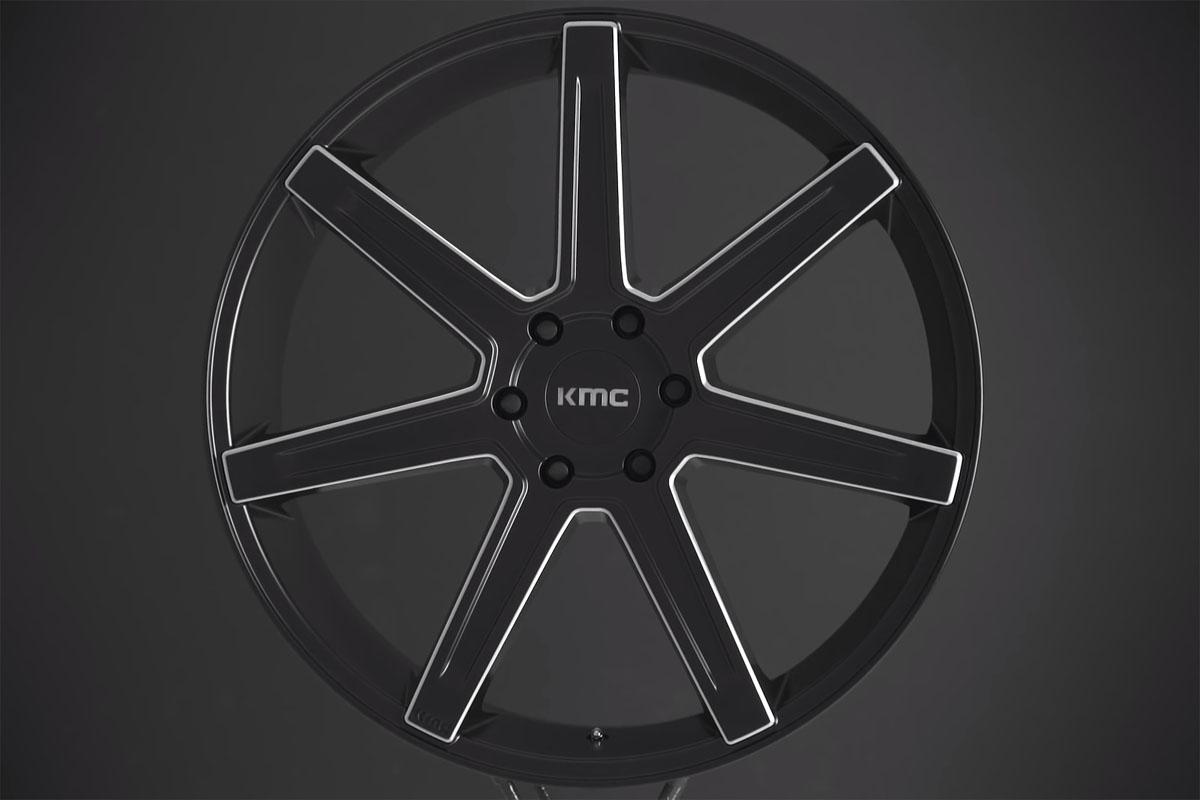 Built for Good Looks.
Sometimes, you want to give your truck or SUV a look that will set it apart from anything else on the road without breaking the bank. The KMC KM700 wheels do exactly that and are available in a wide range of sizes to fit a variety of different vehicles. At WheelHero, we carry KM700 Black Wheels, KM700 Black Milled Wheels, and KM700 Chrome Wheels to suit almost any kind of taste.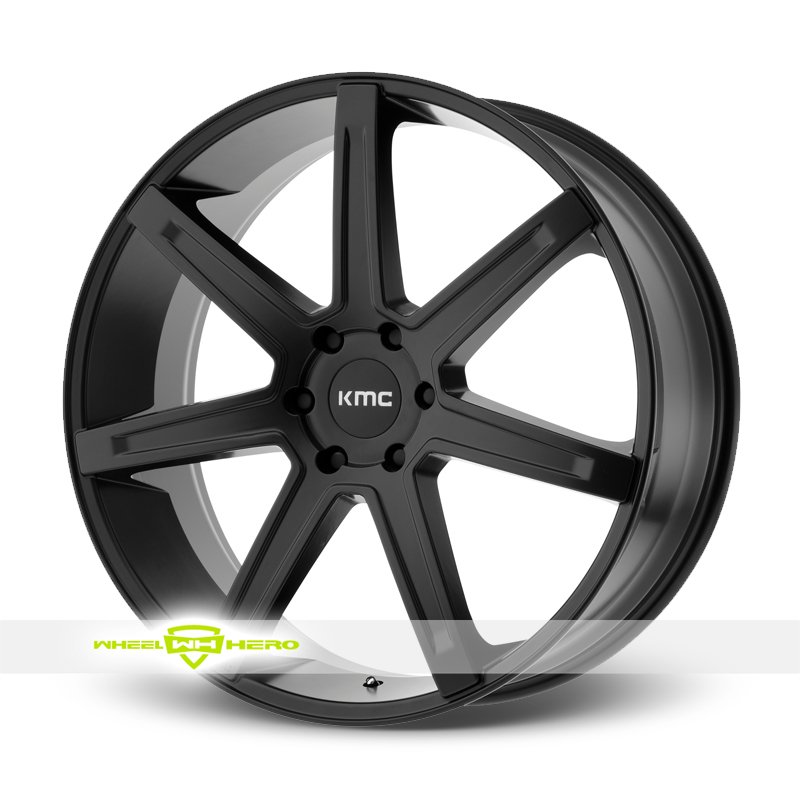 The KMC KM700 is a cast monoblock wheel made from aluminum alloy for a low overall weight and solid strength for trucks and SUVs. These seven-spoke wheels have a classic shape with a chiseled definition in each spoke that reaches outwards towards the edge of the rim barrel from the rounded center. It's simple, yet very effective at standing out.
Our KM700 Black Wheels are perfect for those looking to turn heads with an eye-catching black finish. The classic finish on the KM700 Black Wheels can be used on any truck or SUV for those searching for the right "Blacked Out" style or those that want some contrast to their exterior paint color.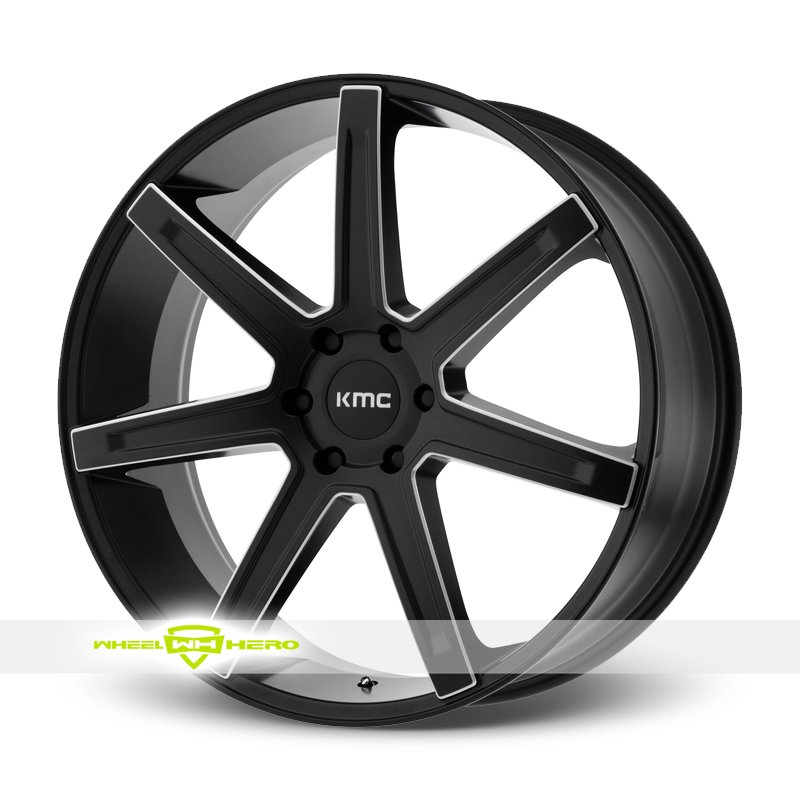 Those that prefer a more customized look will appreciate the KM700 Black Milled Wheels. These have the same seven-spoke design and cast aluminum monoblock construction but feature a more detailed finish. Most of the KM700 Black Milled Wheels are covered with a classic Black finish. However, the edges of each spoke have a Machined finish that provides plenty of contrast and gives each spoke more definition.
The ultimate head-turners in the lineup are the KM700 Chrome Wheels. These rims still benefit from the same cast aluminum alloy monoblock construction, and have the same chiseled seven-spoke design. The KM700 Chrome Wheels have a dazzling PVD Chrome finish that reflects light with a metallic shimmer, instantly drawing attention to your ride.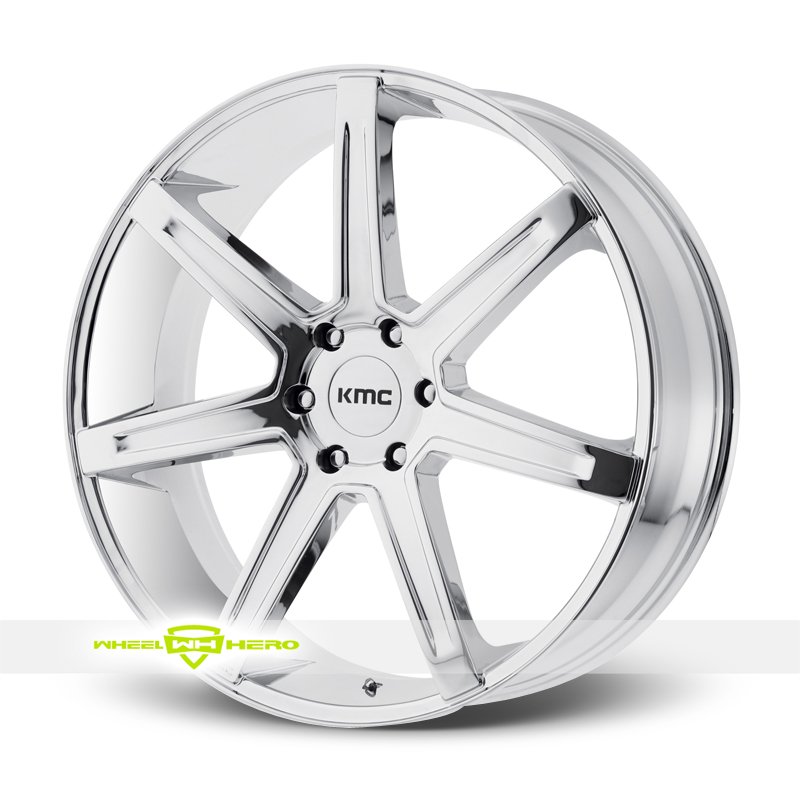 The KM700 Black Wheels, KM700 Black Milled Wheels, and KM700 Chrome wheels are all available from WheelHero in 20 x 9.0, 22 x 9.5, and massive 24 x 9.5 fitments with a variety of offsets to fit a wide range of trucks and SUVs.
If you're interested in these wheels, be sure to take a look at them in our WheelHero KMC catalog!