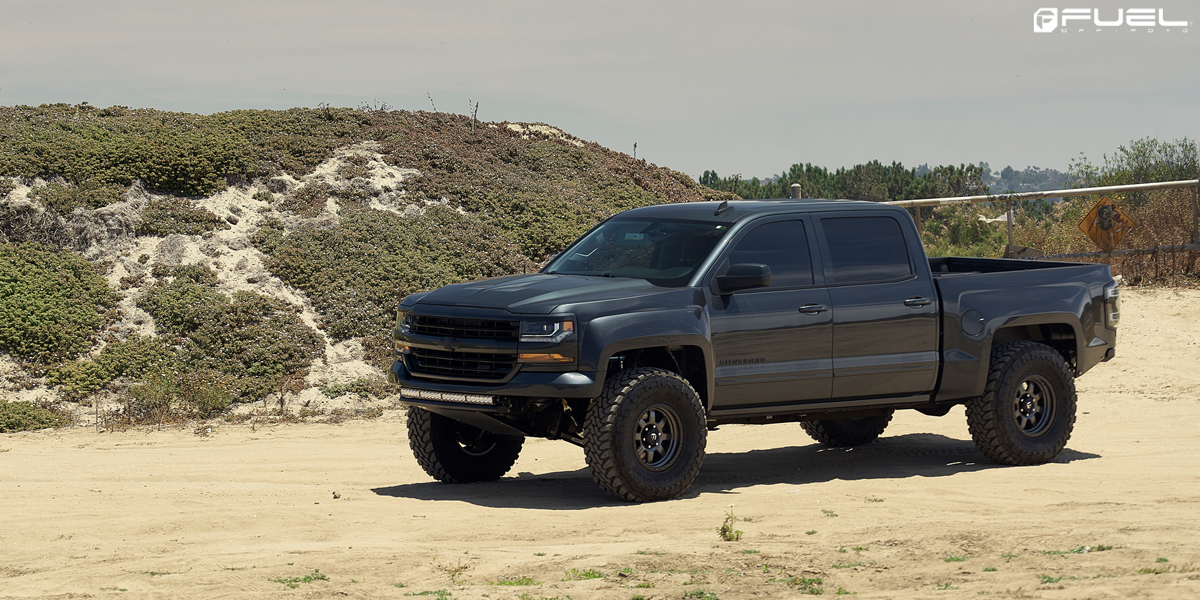 Flex those muscles.
The newest-generation of Chevrolet Silverado may be rolling on and off the roads today, but the third-generation model is still showing it can be tough. This Chevrolet Silverado 1500 isn't your average Silverado because it's sporting some serious off-road modifications from body work and suspension to a new set of Fuel Wheels and meaty off-road tires.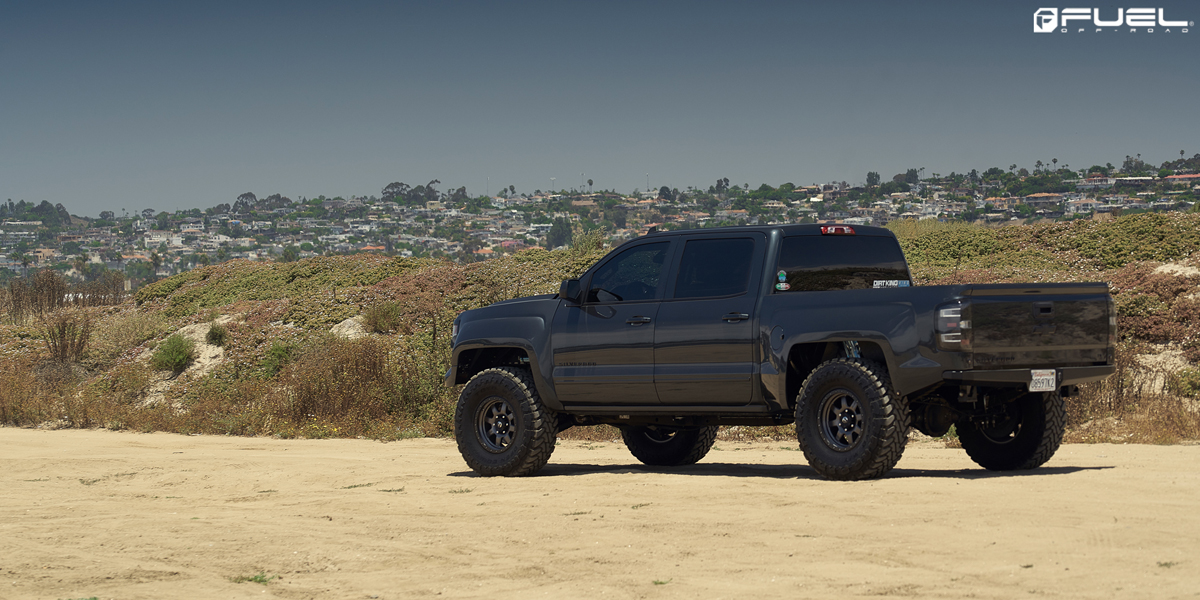 The Chevrolet Silverado 1500 is a pretty capable machine for off-roading right from the factory. It's a classic truck with a fully-boxed high-strength steel frame while using a mix of steel, aluminum, and other materials for other parts of the body to save weight without sacrificing strength. Under the hood, there's a 6.2-liter naturally-aspirated V-8 engine spitting out 420 horsepower at 5,600 RPM and 460 lb-ft. of torque at 4,100 RPM to the rear Fuel Wheels.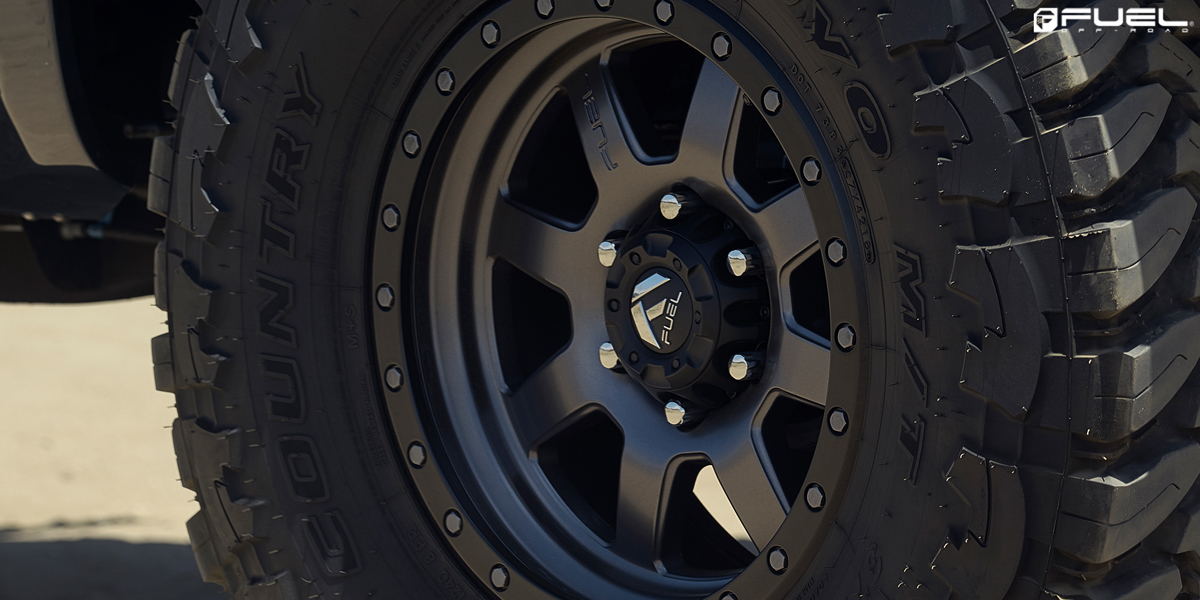 This Chevrolet Silverado 1500 has all that and a bit more. Here, the owner added on a new front and rear bumper that allows for more ground clearance and underbody protection. A new LED light bar also sits up front and illuminates the trail ahead. A new suspension lift kit was also installed that gives the new Fuel Wheels and tires more space for vertical travel.
This Chevrolet Silverado 1500 has also been fitted with a new set of Fuel Trophy – D552 rims and Toyo Open Country M/T tires. Here, the new Fuel Wheels were installed in a 17 x 8.5 front and rear setup with meaty tires designed for off-road grip in any situation. These new Fuel Trophy – D552 rims feature an eight-spoke profile with a step lip barrel and are finished in a Matte Anthracite color with Black ring.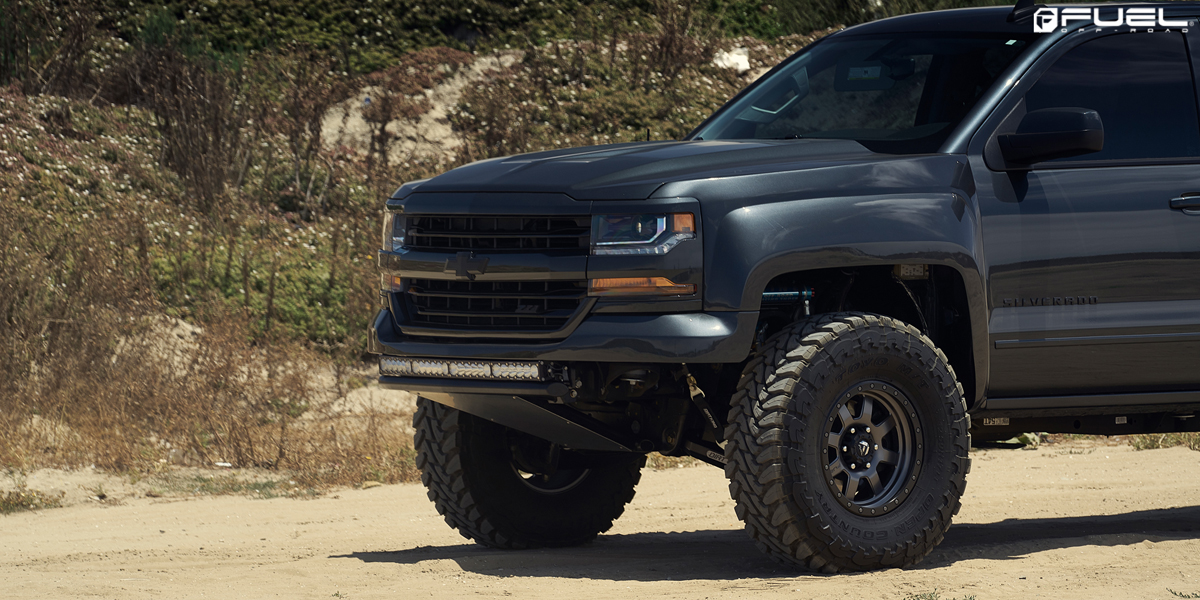 Armed with an array of off-road goodies, you can bet that this Chevrolet Silverado 1500 and its Fuel Trophy – D552 wheels will be making a statement on and off the road for years to come.
Fitment Specifications:
Vehicle: Chevrolet Silverado 1500
Wheels: Fuel Trophy – D552
Wheel Finish: Matt Anthracite with Black Ring
Wheel Size: 17 x 8.5
Source: Fuel Offroad