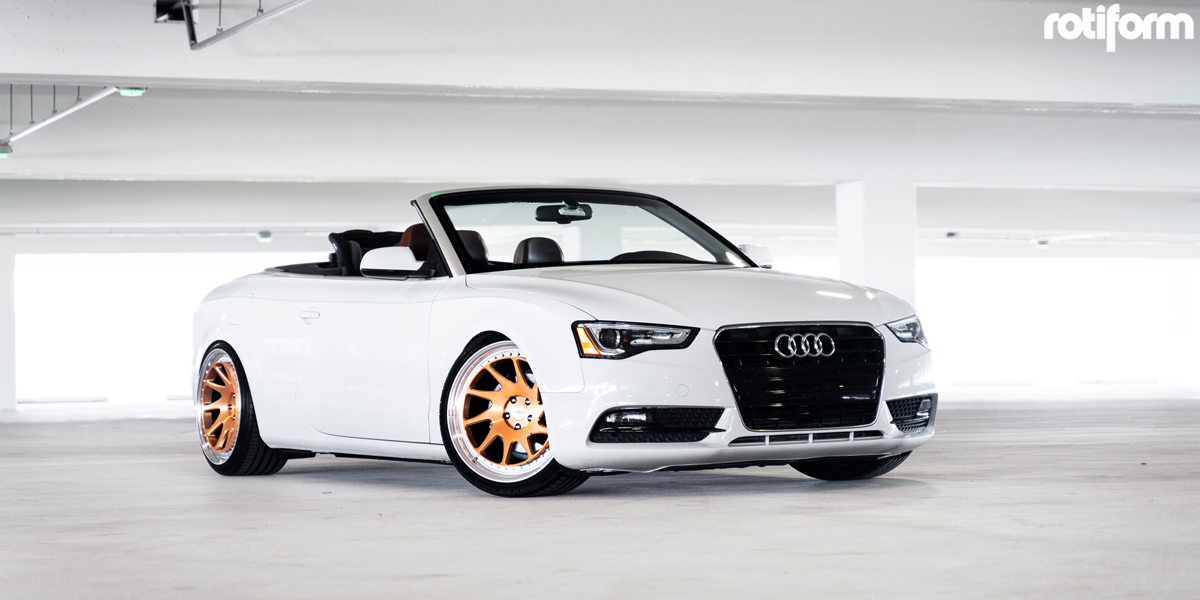 Time to cruise.
Summer is here and that means that it is convertible season. So, it's time to drop that top and have some fun while going for a cruise. This Audi A5 riding on Rotiform wheels is the perfect way to enjoy the weather, because it's suns out, guns out with this German coupe.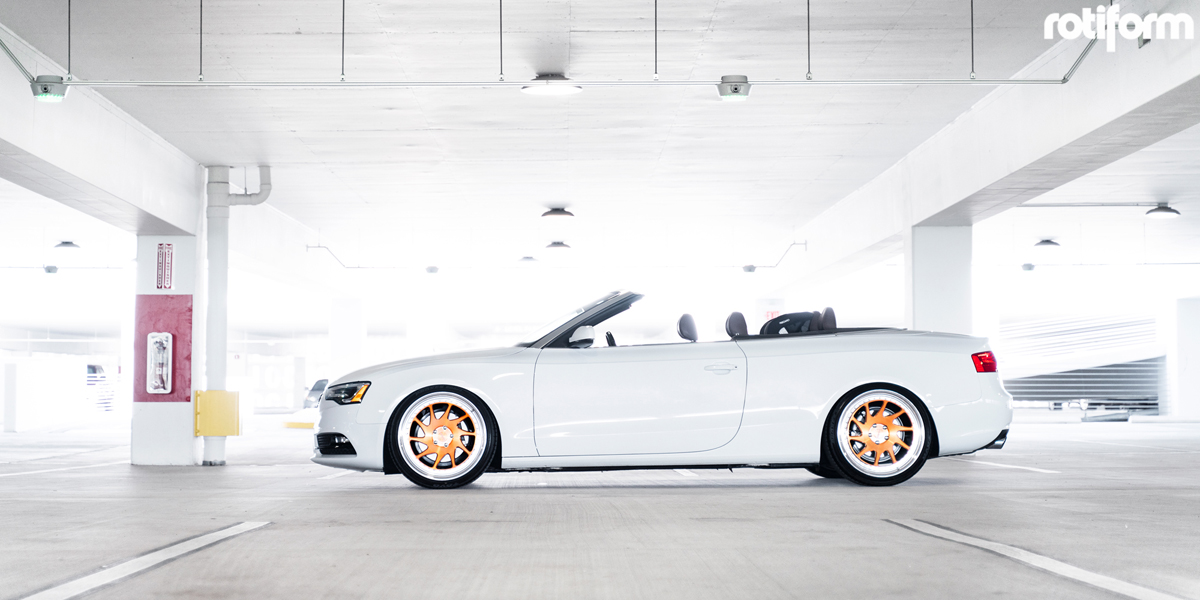 The Audi A5 and its Cabriolet variant is all about style and design. It's smooth lines and modern, high-tech design makes it quite the head tuner on the road. Under the hood, there's one of the latest versions of the automaker's 2.0-liter turbocharged four-cylinder engines and it generates 248 horsepower at 5,000 RPM and 273 lb-ft. of torque at just 1,700 RPM. That power is sent to all four Rotiform wheels and allows it to accelerate from 0-60 mph in a healthy 6.0 seconds.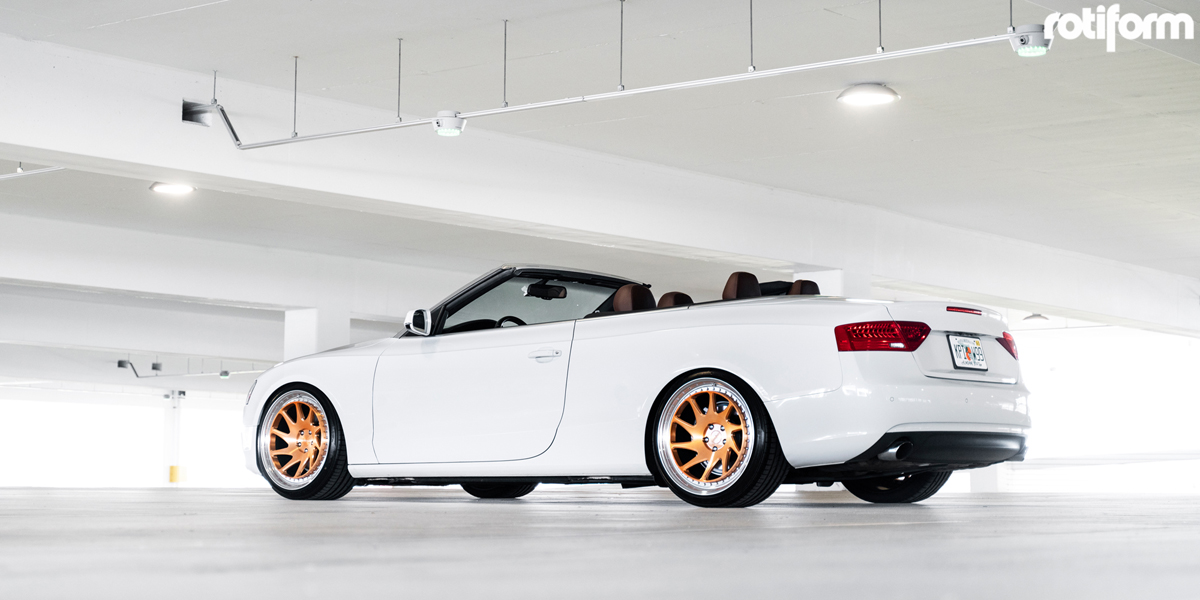 This Ibis White Audi A5 Cabriolet hasn't undergone any serious visual transformations, but it does have a new lowering kit that reduces the ride height and sets the new Rotiform wheels just beneath of the fenders for a clean, flush look.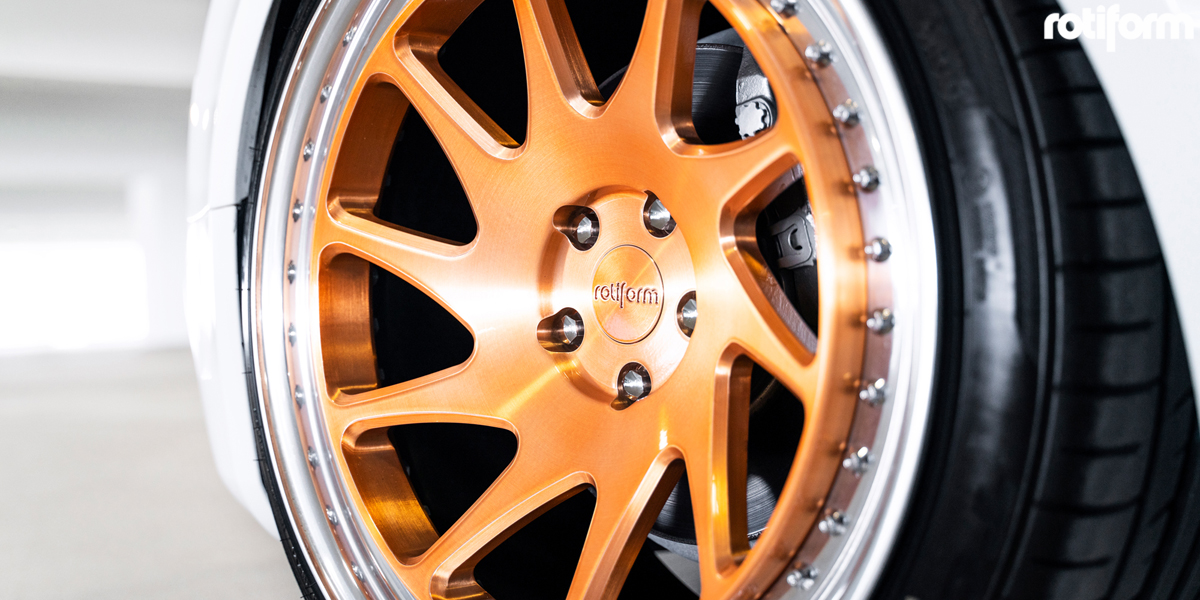 The real star of the show is the new Rotiform wheels fitment. Here, new Rotiform OZT rims were installed in a large 20 x 10.5 size at the front and rear, and feature a multi-piece construction with a twisting directional spoke pattern. These new Rotiform OZT rims also boast a Brushed Rose Gold face with Polished lips that contrast the factory Ibis White body and stand out.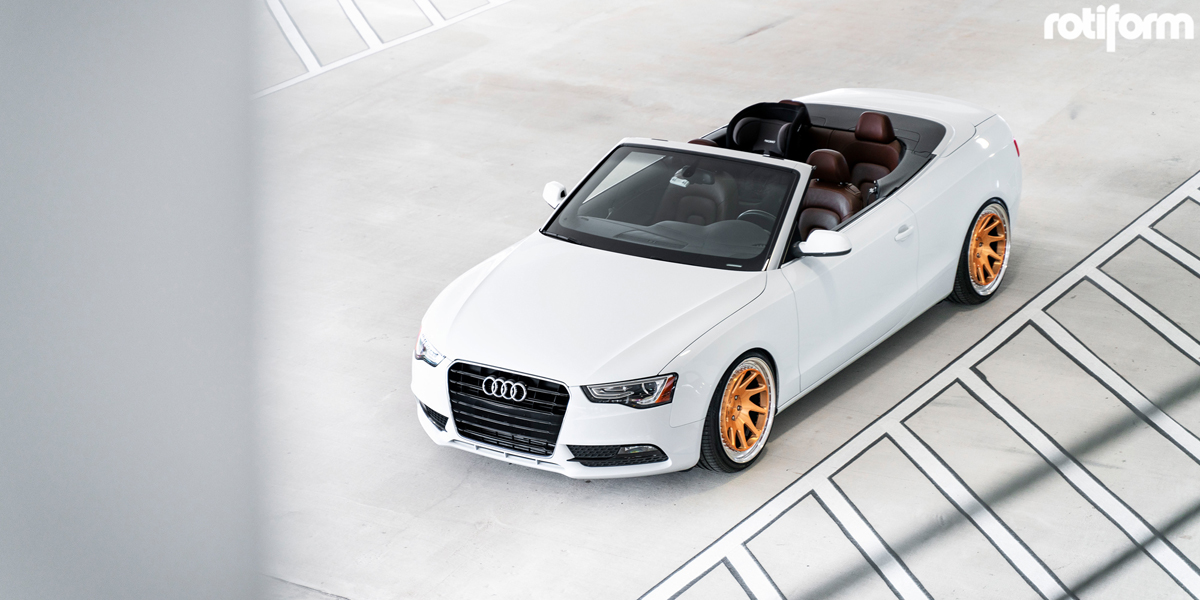 This Audi A5 Cabriolet isn't the most extreme convertible on the road, but you can bet that this show stopper with its Rotiform OZT wheels is nothing short of a stunner.
Fitment Specifications:
Vehicle: Audi A5 Cabriolet
Wheels: Rotiform OZT
Wheel Finish: Brushed Rose Gold face, Polished lip
Wheel Size: 20 x 10.5
Source: Rotiform
Credit: @tw0r