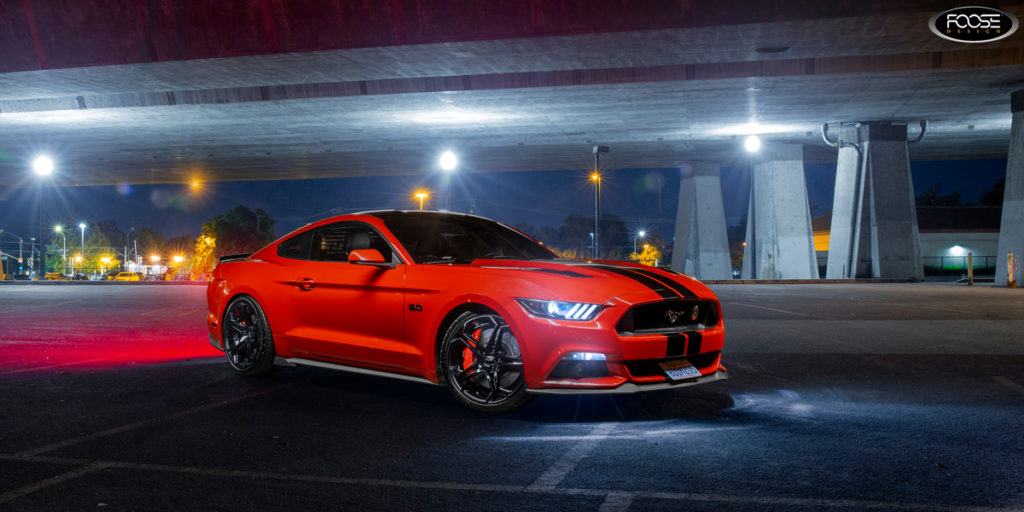 All-American.
The Ford Mustang is the prototypical muscle car and has made its mark in automotive history not just in America, but around the globe. This bad boy, however, is an all-American beauty armed with some serious power and a new set of Foose Wheels.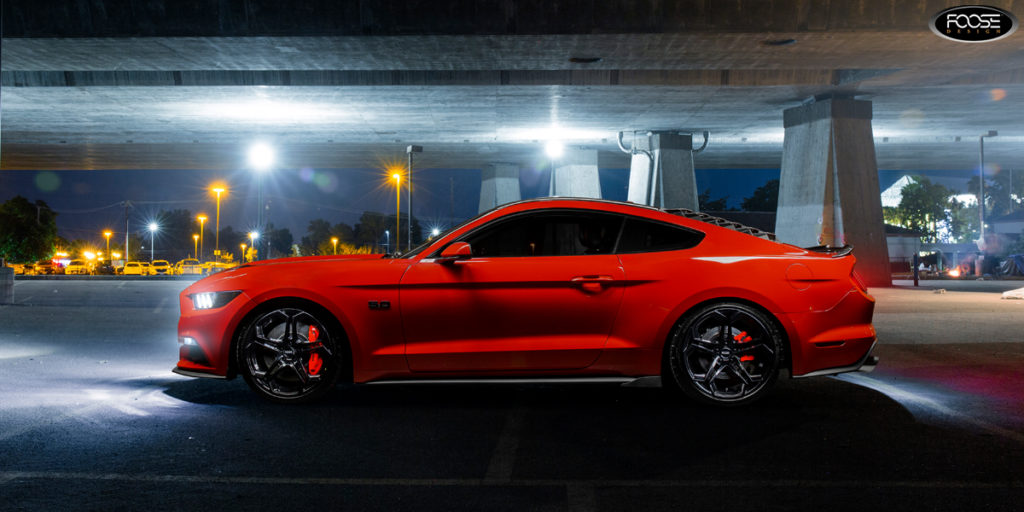 There's not much to dislike about the new Ford Mustang GT. Not only does it have a potent 5.0-liter V-8 engine hiding beneath the hood, but it's also made to handle and shines in the corners. That 5.0-liter, however, is sending a healthy dose of 460 horsepower at 7,000 RPM and 420 lb-ft. of torque at 4,250 RPM to the rear Foose Wheels here. That's more than enough get-up-and-go to get up and go!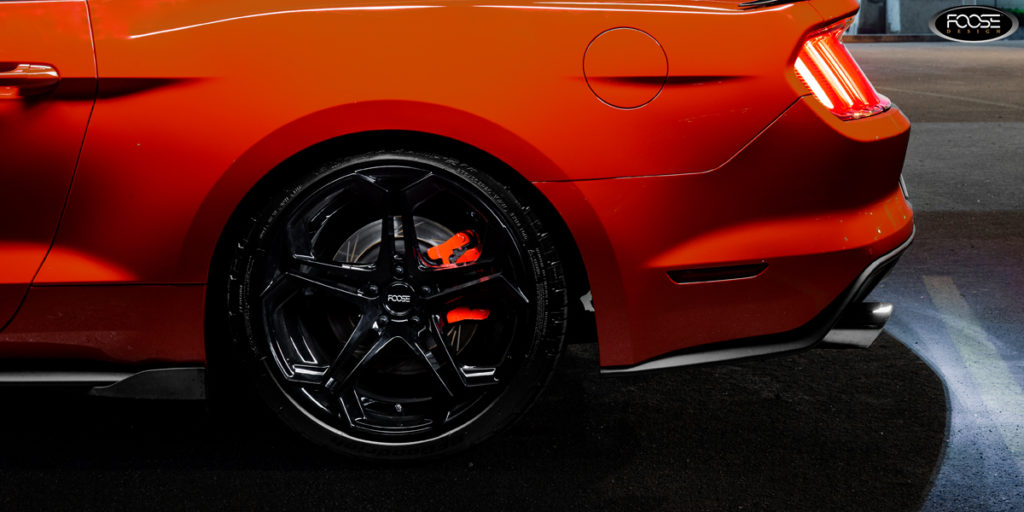 This Ford Mustang GT isn't your average Mustang GT either. Here, the owner added on a few new goodies such as striping, a new rear spoiler lip, exhaust system, rear louvres on the windshield, and more. The Black stripes are also complemented by the new Foose Wheels as well, which sit just beneath the fenders thanks to a new suspension upgrade.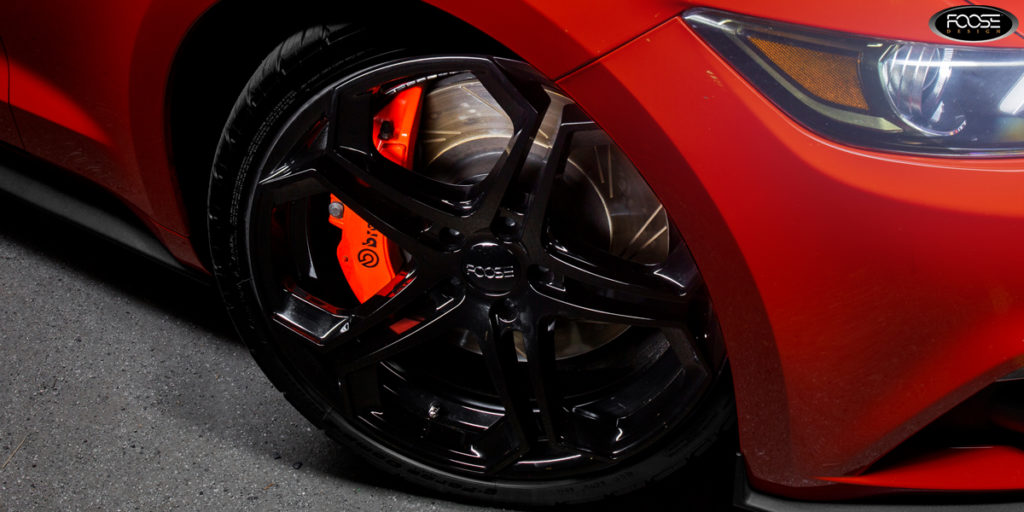 For this fitment, the owner opted to go with a new set of Foose Impala – F169 rims. These Foose Wheels sport a five twin-spoke design with a concave profile that exudes confidence and power. The new Foose Impala – F169 rims were installed in a staggered 20 x 9.0 front and 20 x 10.5 rear setup with corresponding performance tires for added grip. Each one of the Impala – F169 rims also boasts a Gloss Black finish that contrasts the exterior well.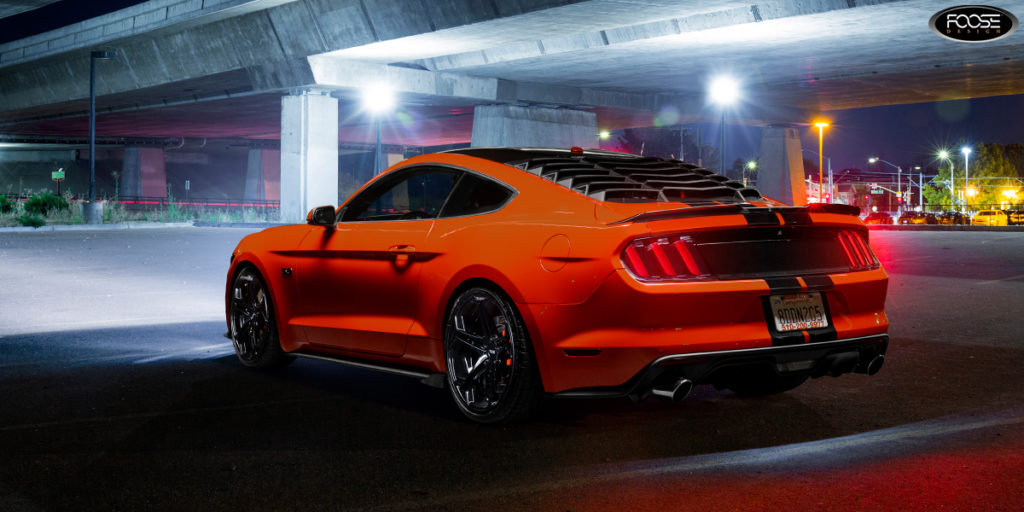 This Ford Mustang GT and its new look with Foose Impala – F169 wheels is ready to lay down some rubber in style.
Fitment Specifications:
Vehicle: Ford Mustang GT
Wheels: Foose Impala – F169
Wheel Finish: Gloss Black
Front Wheels: 20 x 9.0
Rear Wheels: 20 x 10.5
Source: Foose
Credit: @qu1ckworks