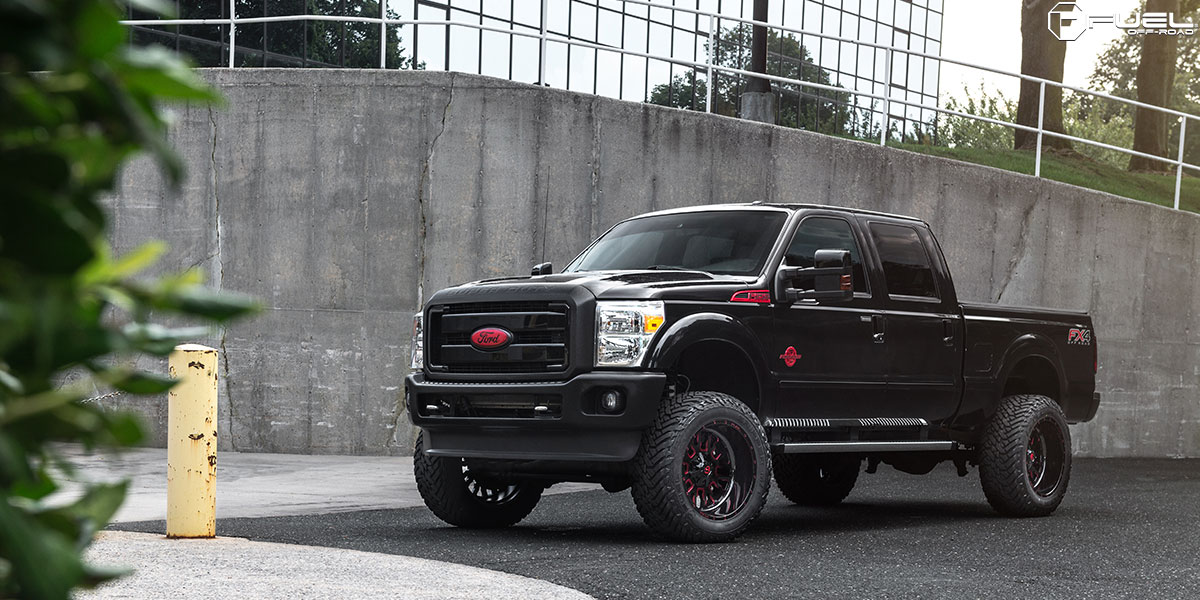 Black, Red, and Bad.
There's no mistaking the Ford F-250 Super Duty is a badass, intimidating ride. This truck is bigger, more impressive, stronger, and way more intimidating than your average Ford F-150. It's also more eye catching, especially when it's wearing a set of Fuel Wheels.
This Ford F-250 Super Duty is built for work from the ground up. At the heart of this monster is a 6.7-liter Power Stroke turbodiesel V-8. This pushes 440 horsepower at 2,800 RPM and 860 lb-ft. of torque at just 1,600 RPM to the rear Fuel Wheels.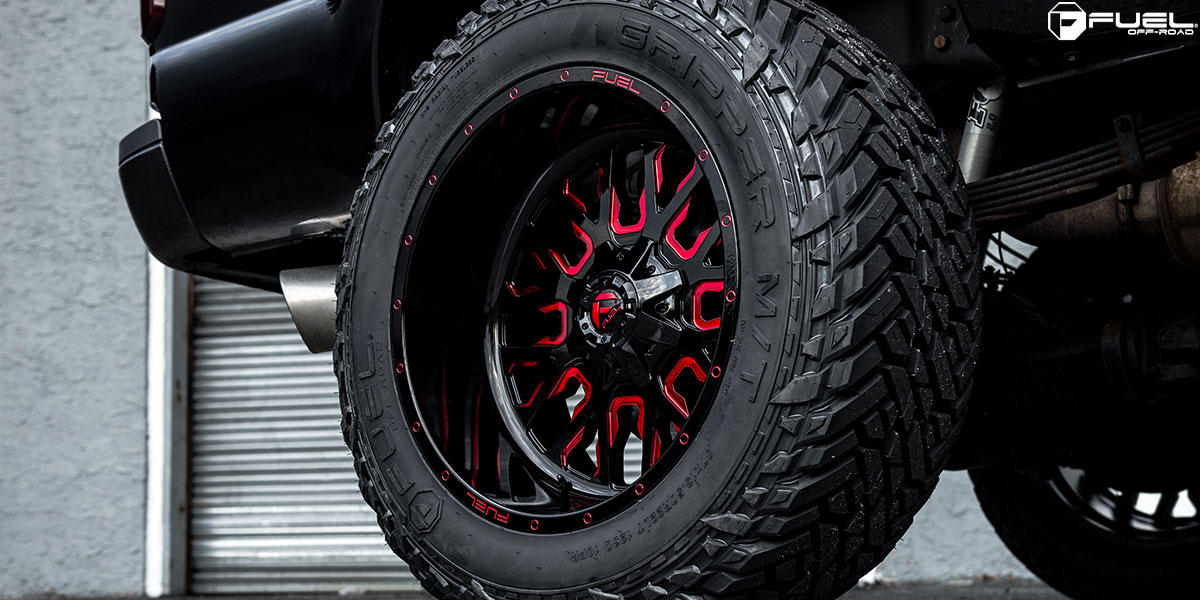 That's more than enough power to get up and go in a hurry, but this bad boy is also about style. A significant 6.0-inch lift kit was installed that gives the new Fuel Wheels more than enough room beneath the fenders. It also adds to the impressive stance and aesthetics of the truck. Many of the badges were also painted red to contrast the black body paint and stand out even more.
Standing tall and proud are a new set of color matched Fuel Wheels. Here, Fuel Stroke – D612 rims where the weapon of choice for this Ford F-250 Super Duty. The deep lip rims measure an impressive 22 x 12.0 at the front and rear, and are shod in 37 x 13.5 R22 Fuel Gripper M/T tires. Each one of the Fuel Stroke – D612 rims also features a smooth Gloss Black finish with Candy Red highlights that perfectly matches the body and badge color combo of the truck.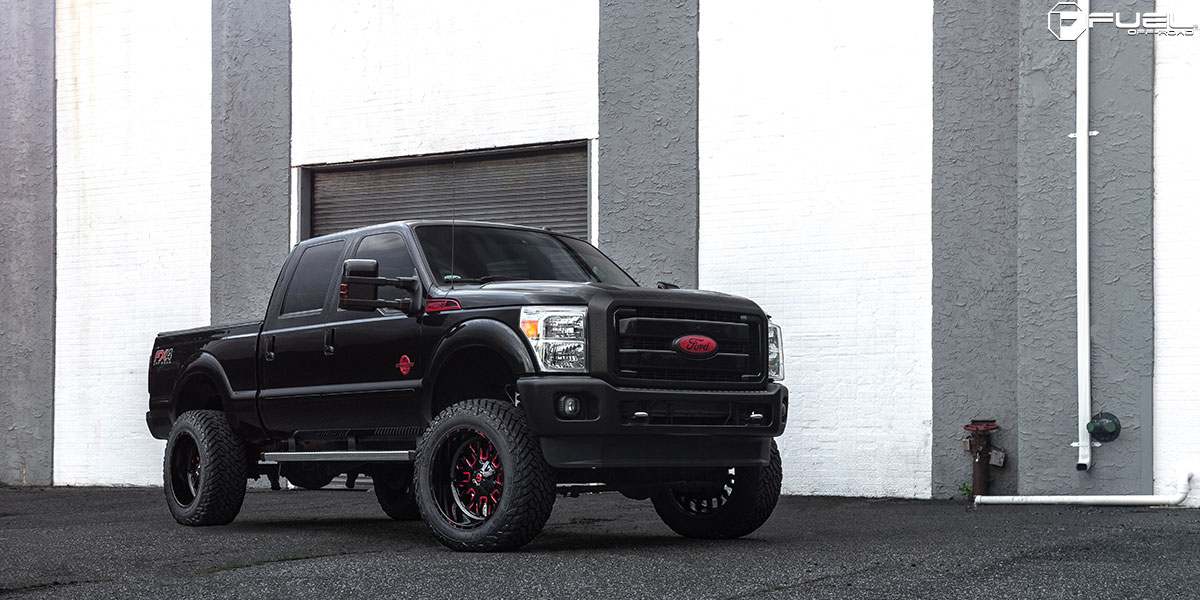 If you see this Ford F-250 Super Duty rolling down the road, be sure to move over!
Fitment Specifications:
Vehicle: Ford F-250 Super Duty
Wheels: Fuel Stroke – D612
Wheel Finish: Gloss Black with Candy Red accents
Wheel Diameter: 22 inches
Tires: Fuel Gripper M/T
Tire Size: 37 x 13.5 R22
Suspension: 6.0-inch lift
Source: Fuel