Fun with zee German.
The BMW 3-Series/4-Series is the standard in the industry in the sport sedan segment for a reason. It blends driving performance, feel, and engagement with premium luxury and style. With a new set of Niche Rims, it gets even better on the road and behind the wheel.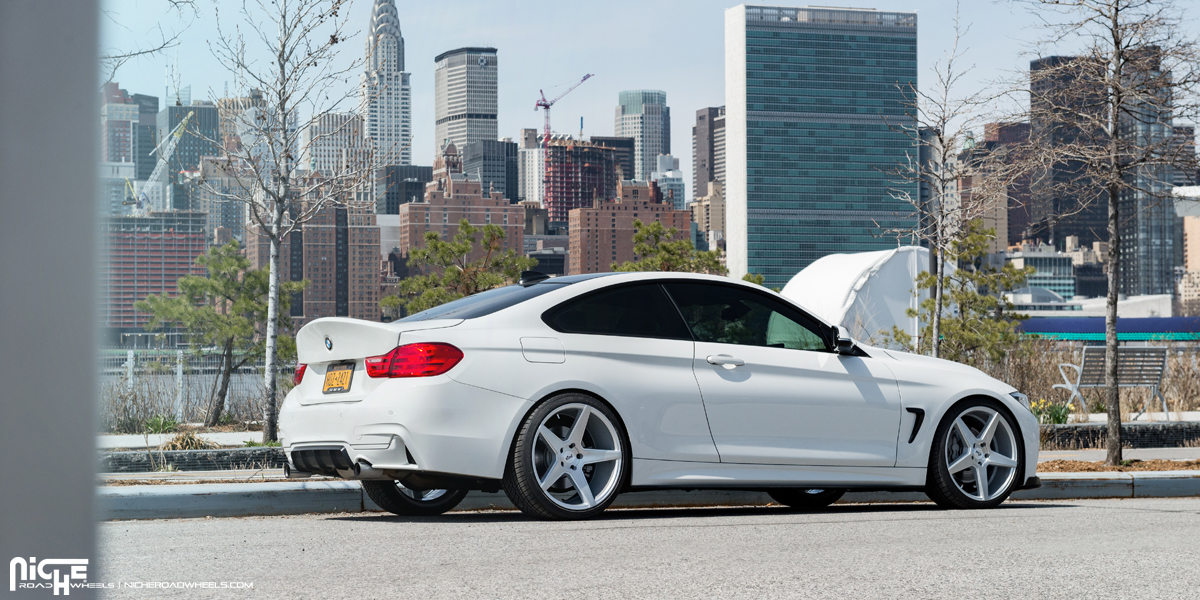 This white BMW 435i is the perfect example of a car that's been taken to the next level thanks to a new set of Niche Rims. The turbocharged 3.0-liter inline-six engine spits out 302 bhp and 295 lb-ft. of torque, allowing it to reach 62 mph from rest in just 5.4 seconds. Ten years ago, that kind of performance in a non-M BMW model was unheard of. Today, it's the standard in the auto world.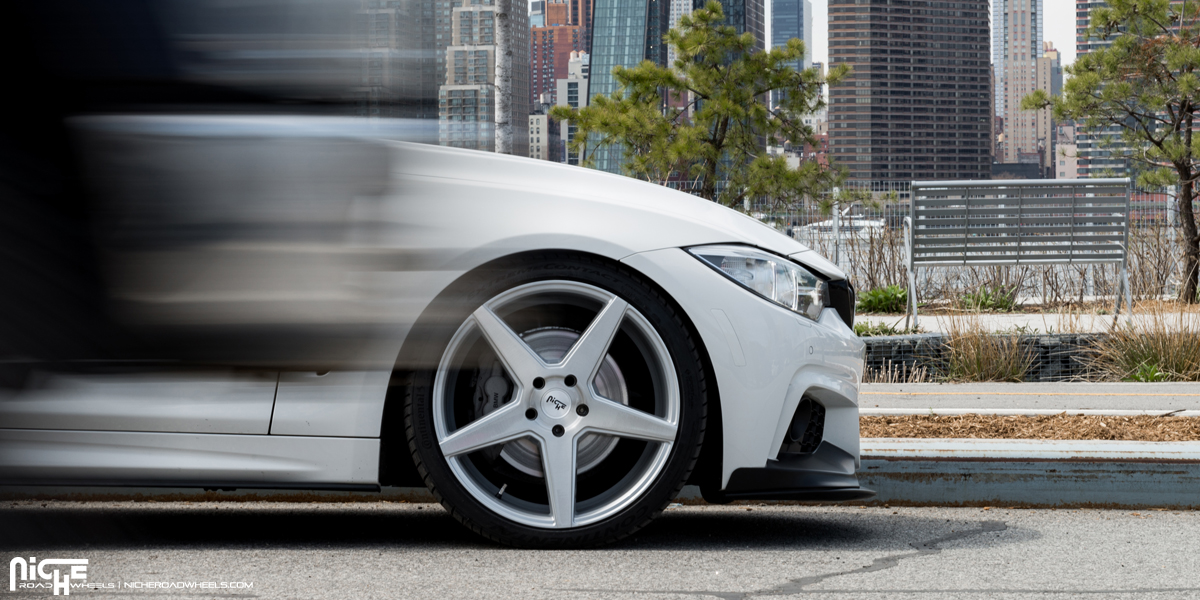 That kind of power is paired up with some superb driving performance in the corners. It's here that the BMW 4-Series sets itself apart from the competition with its handling dynamics and composure, along with driver engagement. With the 302-bhp motor driving the rear Niche Rims, it's a dream.
This white BME 435i was outfitted with a fresh set of Niche Carini – M184 wheels in a large 20-inch diameter. These classic five-spoke wheels have a slight concave that is prominently shown off at the rear to indicate the car's rear-wheel drive layout. Each one of the Niche Rims also boasts a Brushed Silver finish to pair perfectly with the white exterior.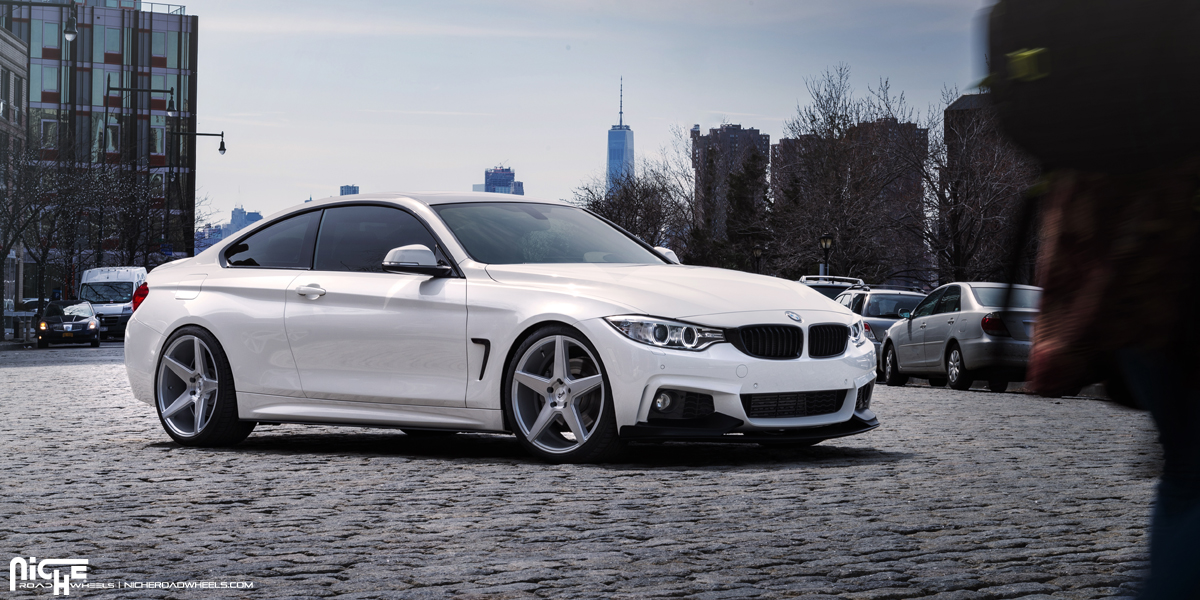 There's a reason that the BMW 435i is one of the standards in the segment, and this bad boy on Niche Carini – M184 wheels shows exactly why.
Fitment Specifications:
Vehicle: BMW 435i
Wheels: Niche Carini – M184
Wheel Finish: Brushed / Silver
Wheel Diameter: 20 inches
Source: Niche