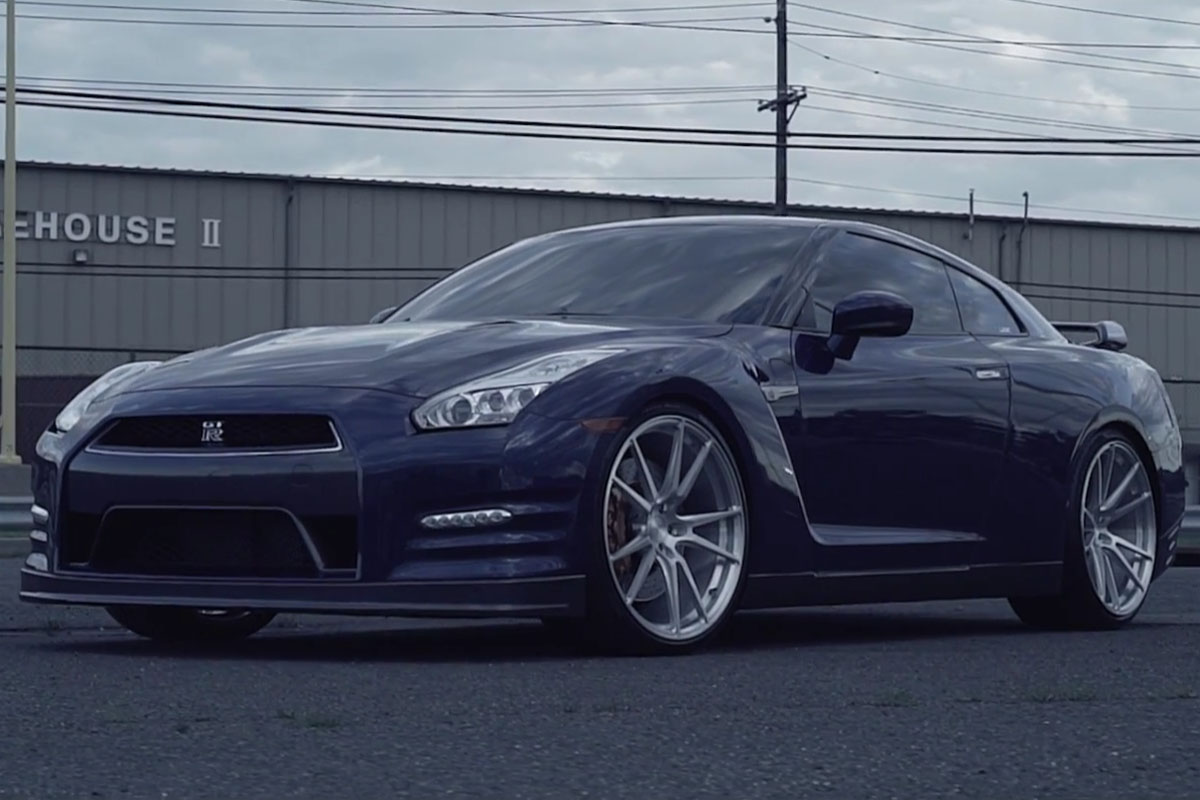 Godzilla is ready to throw down!
The legend of Godzilla still continues to this day in movies, comics, television, and on the road. The Nissan GT-R has slayed beasts of higher horsepower, cost, and pedigree with ease on tracks and drag strips around the world. This 2015 Nissan GT-R still likes to throw its weight around and its Niche Wheels make it even better.
The twin-turbocharged 3.8-liter V-6 engine sends 545 horsepower and 463 lb-ft. of torque to all four of its Niche Wheels through an advanced all-wheel drive system controlled by the latest computer software for maximum grip in any situation. That may not seem like a huge power output compared to other brands, but it allows the super car to accelerate to triple digit speeds with ease.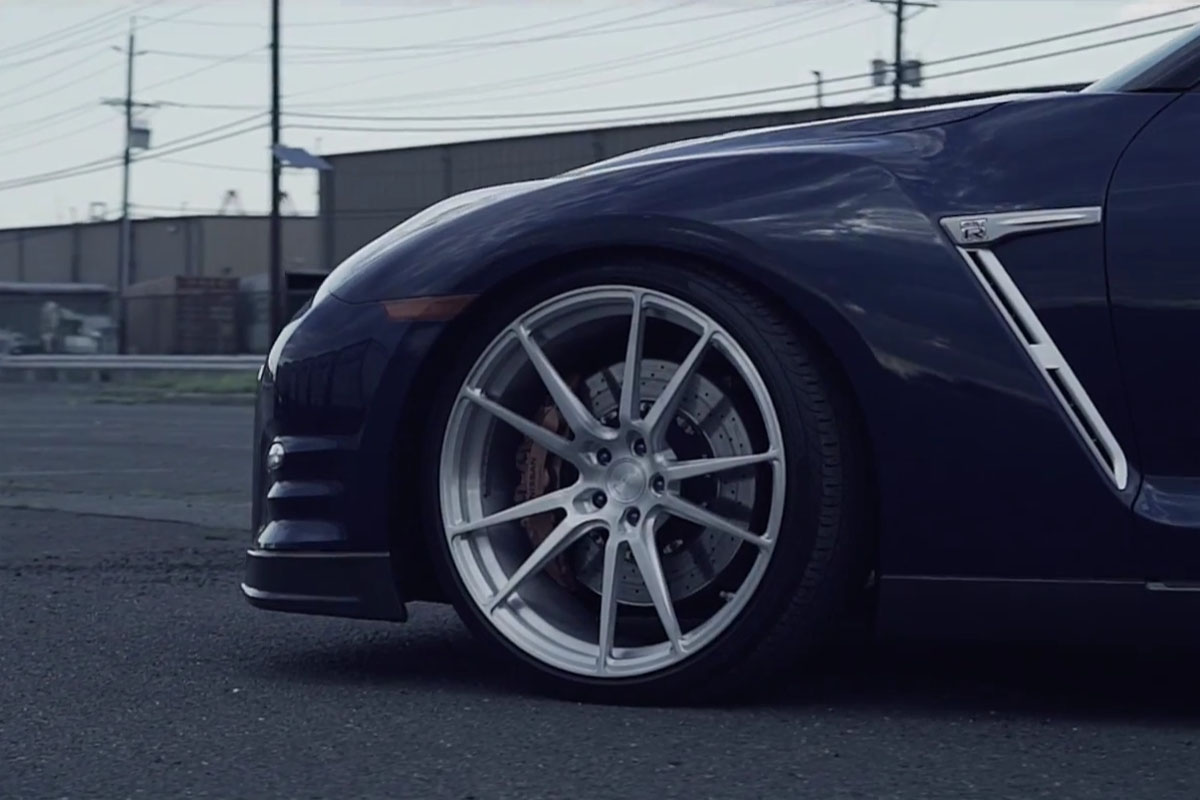 And this 2015 Nissan GT-R also has the looks to back up that power. The factory rim and tire setup was swapped out for a set of five split-spoke Niche Wheels. The new Niche Grand Prix rims feature a forged construction for the utmost in strength and reliable without the added weight. This allows them to handle the extreme stresses of the super car without tacking on added rotating mass.
Up front, the new Niche Wheels measure a wide 22 x 10.5 while the rear staggers in at a 12.0 x 22 size. A smooth brushed finish draws attention and provides contrast to the body color of the GT-R.
This Godzilla will be terrorizing asphalt for years to come with its new Niche Grand Prix rims!
Fitment Specifications:
Vehicle: 2015 Nissan GT-R
Wheels: Niche Grand Prix
Wheel Finish: Brushed
Front Wheels: 22 x 10.5
Rear Wheels: 22 x 12.0
Source: Niche