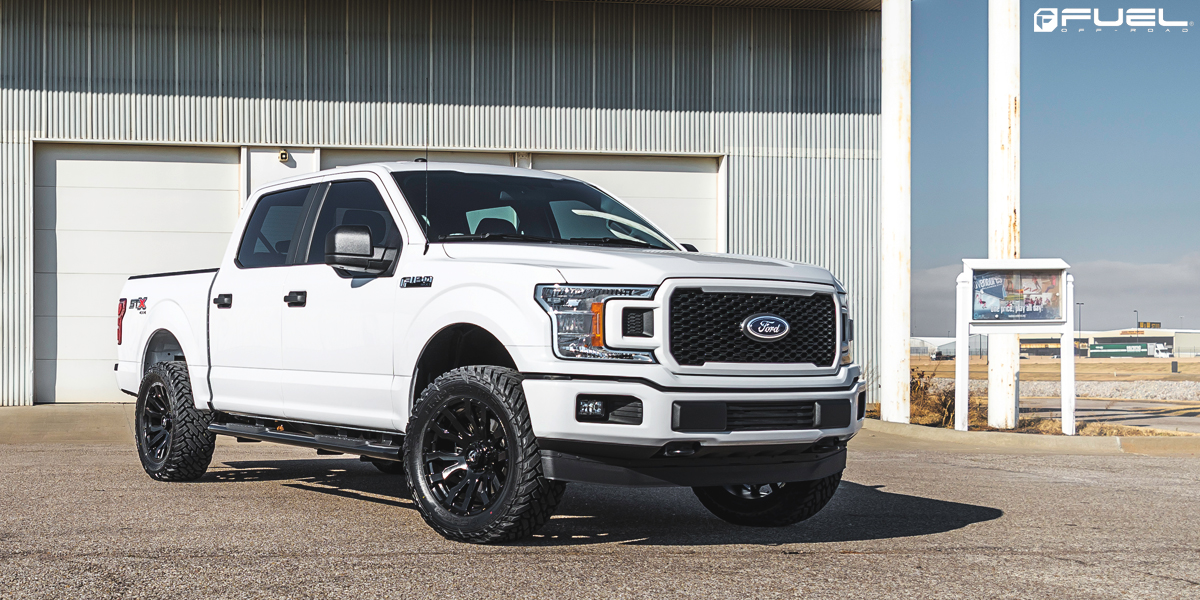 Get ready for some American power.
The Ford F-150 pickup truck is one of the go-to vehicles for millions of Americans. It's made to handle any kind of job, packed with tech, and durable. There's a reason why it's one of the most popular trucks ever made, and this new F-150 on Fuel Wheels is a prime example.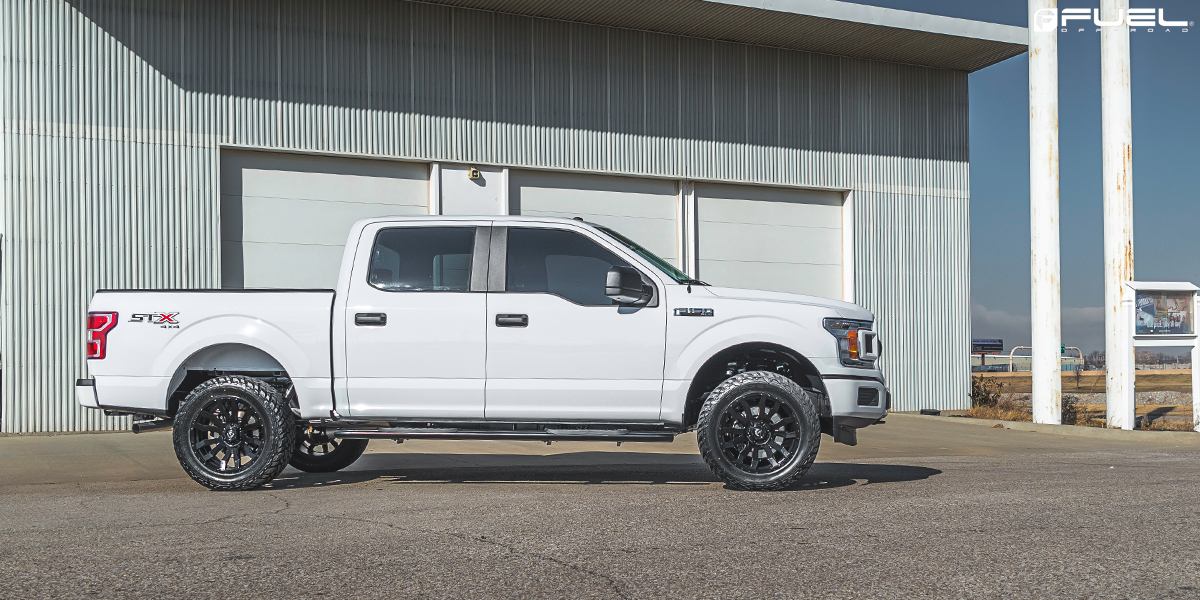 This Ford F-150 has all the right stuff to get any job done the right way. It's ready to haul, tow, and get loaded with anything. Part of what makes that possible is the naturally-aspirated 5.0-liter V-8 engine underneath the hood. This American engine churns out a healthy 395 horsepower at 5,750 RPM and 400 lb-ft. of torque at 4,500 RPM, which is sent to either the rear or all four Fuel Wheels by a 10-speed automatic gearbox.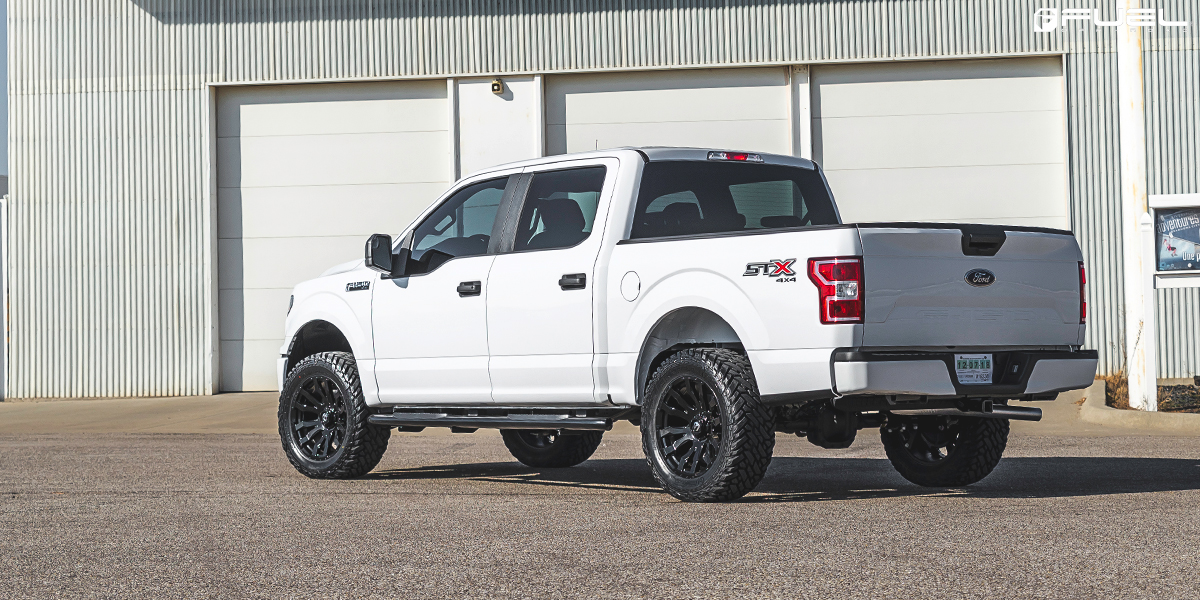 For the most part, this Ford F-150 is stock in terms of body work and power upgrades. It does feature a new grille, lower front valence, and side steps between the front and rear Fuel Wheels, and tinted windows. There's also a new leveling kit for the raised suspension that makes room for added vertical travel for the new Fuel Blitz – D675 rims.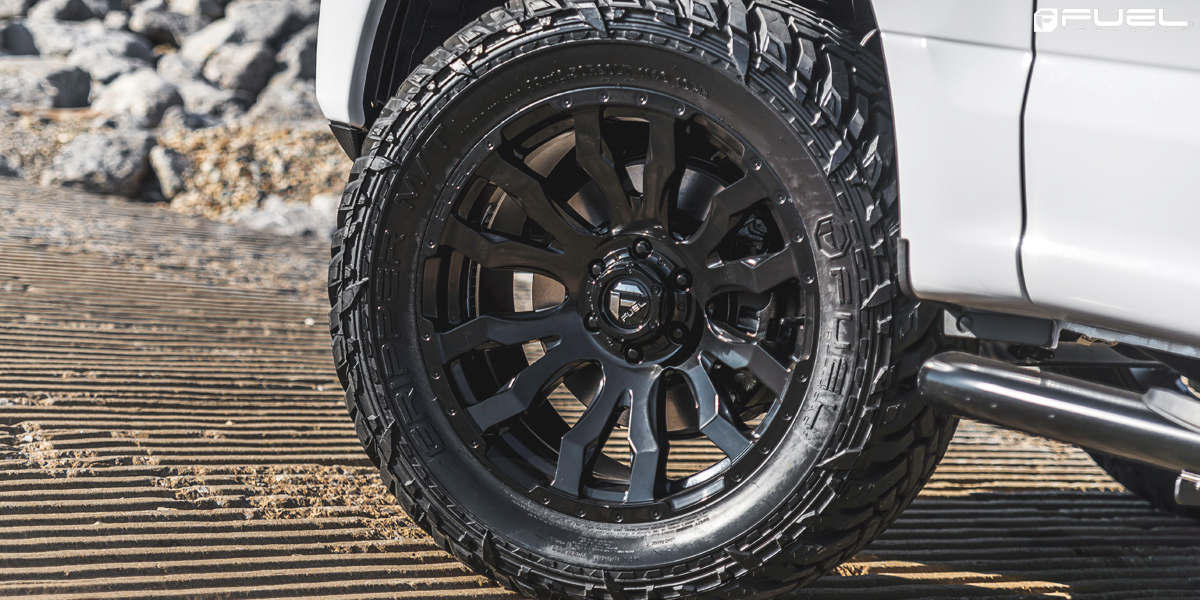 This fitment stars a set of Fuel Blitz – D675 rims with a concave profile and proud Fuel Wheels center cap. Here, the Fuel Blitz – D675 rims measure a large 20 x 9.0 at the front and rear and wear a Gloss Black finish that matches the trim pieces of the body. Each wheel also sports Fuel Gripper M/T tires that measure 35 x 12.50 R20 and provide added grip for off-road situations.
This new Ford F-150 has all the power, style, and performance you could ever ask for on any job site or elsewhere.
Fitment Specifications:
Vehicle: Ford F-150
Wheels: Fuel Blitz – D675
Wheel Finish: Gloss Black
Wheel Size: 20 x 9.0
Tires: Fuel Gripper M/T
Tire Size: 35 x 12.50 R20
Suspension: Leveled
Source: Fuel Offroad