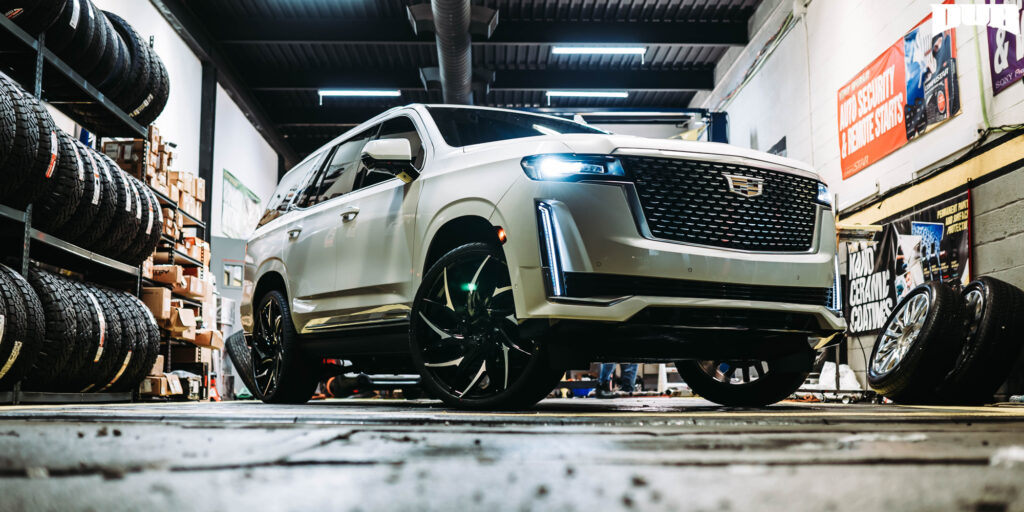 Ready to take on the boulevard.
The Cadillac Escalade has changed a lot over the years but it has always remained as GM's benchmark for luxury SUVs. It has been popular as a premium SUV and used by everyone from ballin' rappers to soccer moms throughout the United States. This fifth-generation Cadillac Escalade is no different and it's getting the DUB wheels treatment for some serious show-stopping power.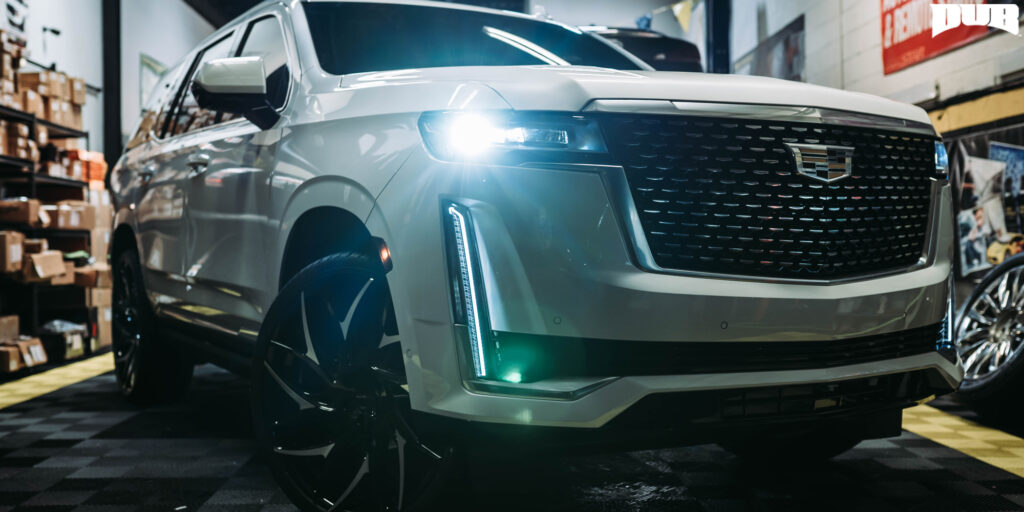 The fifth-generation Cadillac Escalade is a monster and designed to make a visual impact while surrounding occupants with comfort and technology. Under the hood is a standard 6.2-liter V-8 engine that produces 420 horsepower and 460 lb-ft. of torque for either the rear or all four DUB wheels to consume. There's a standard 10-speed automatic gearbox that allows for greater fuel economy than ever before along with the ability to show off some muscle.
Visually, the fifth-generation Cadillac Escalade is more modern and looks towards a clean, high-tech future. The new Escalade retains a boxy shape but features more jagged, character lines along its sculpted body and defining LED lights at the front and rear. The large, commanding body makes it the perfect candidate for a new set of DUB wheels beneath each fender.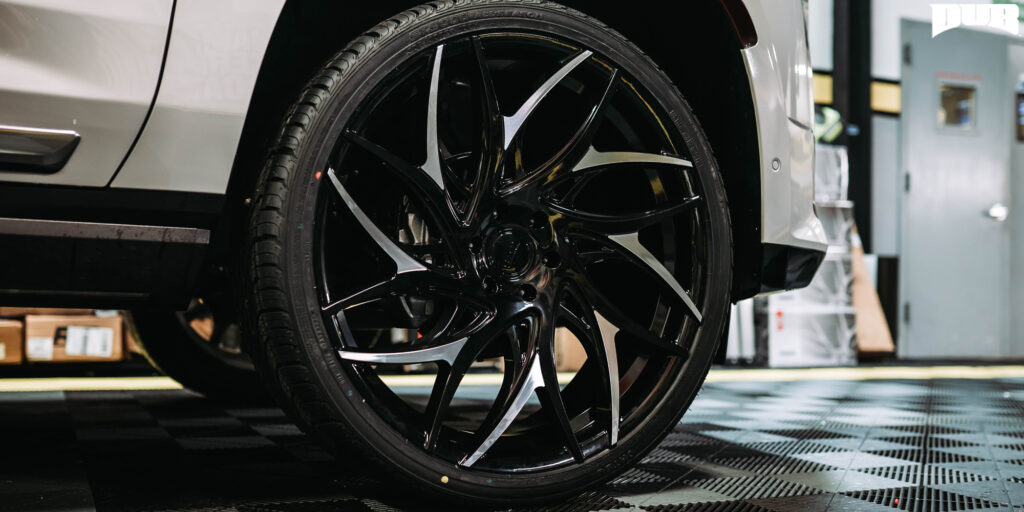 Here, this new Cadillac Escalade is set to stun thanks to its new set of DUB G.O.A.T. – S259 rims. These DUB wheels feature a classic mesh spoke design with a twist – literally. Their directional design gives the impression of speed and power while their Gloss Black with Machined Spike finish fits perfectly on this Escalade. Here, the new DUB G.O.A.T. – S259 rims measure 26 inches in diameter and are shod in 305/30 R26 Ohtsu ST5000 tires.
The Cadillac Escalade is powering its way into the future with luxury and style, and this one with new DUB G.O.A.T. – S259 wheels is set to impress.
Fitment Specifications:
Vehicle: Cadillac Escalade
Wheels: DUB G.O.A.T. – S259
Wheel Finish: Gloss Black with Machined Spike
Wheel Diameter: 26 inches
Tires: Ohtsu ST5000
Tire Size: 305/30 R26
Source: DUB