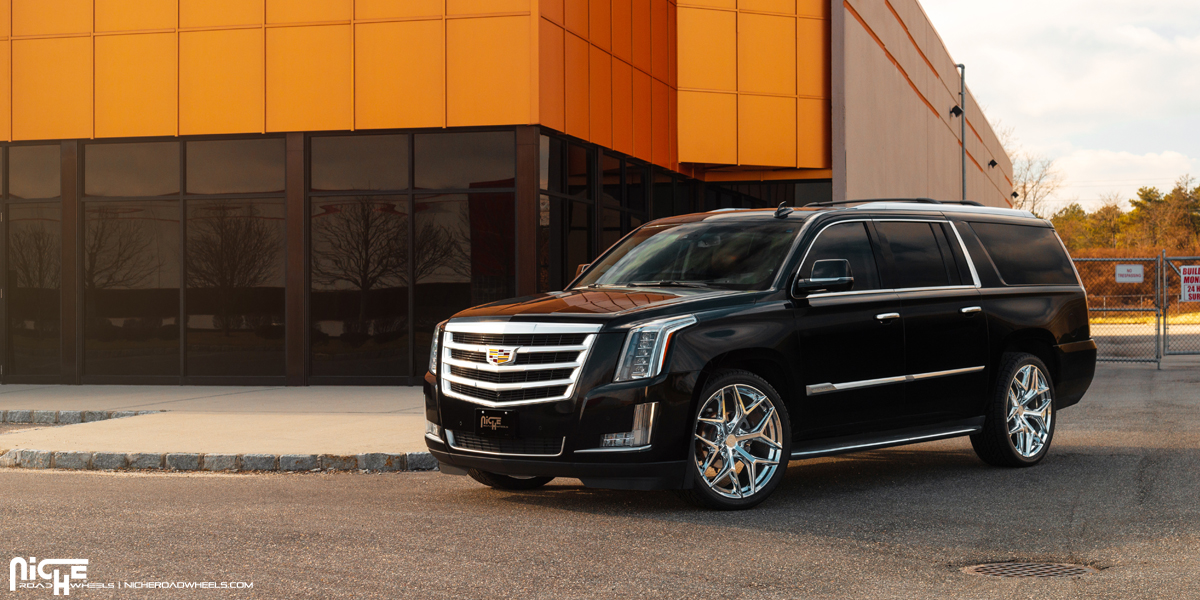 Going Big Time.
If you ever want to make a big impression, then the Cadillac Escalade is the perfect way to draw attention. This beefy SUV is truck-based and packs luxury and presence. The ESV model sports an even bigger wheelbase and interior space for all those luxury excursions. This Cadillac Escalade ESV is large and in charge thanks to its new set of Niche Wheels beneath its fenders.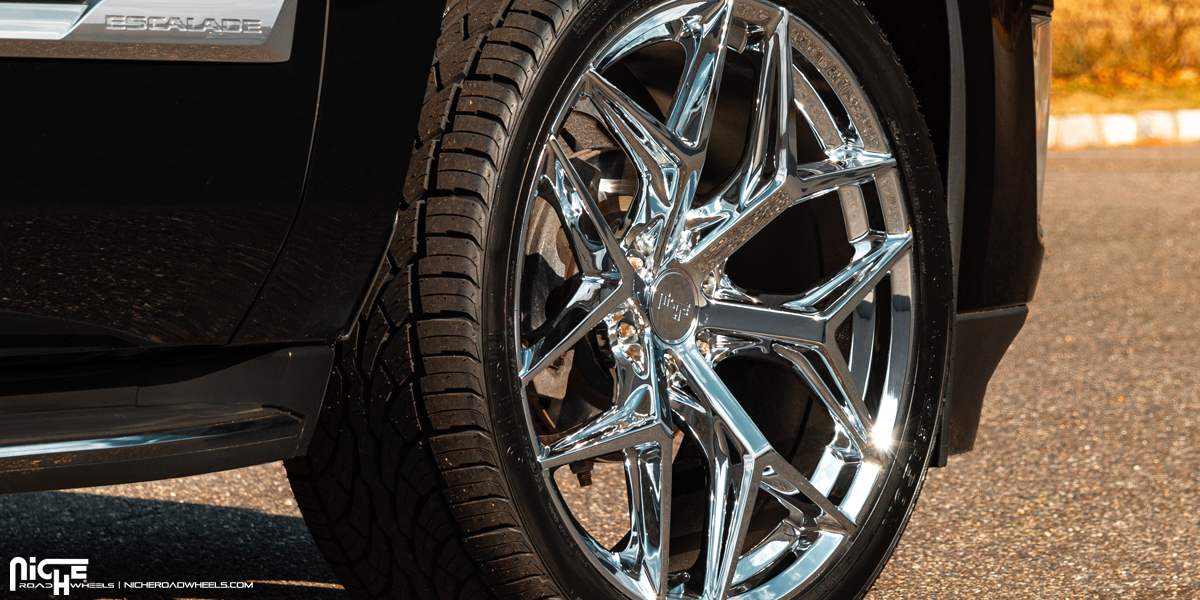 There's a lot to like about the factory Cadillac Escalade ESV model. It boasts a longer body and a larger wheelbase than the standard model, along with new luxury features and a higher price tag to go along with it all. GM's powerful 6.2-liter EcoTec3 naturally-aspirated V-8 engine pushes out 420 horsepower and 460 lb-ft. of torque through a six-speed automatic gearbox to the rear Niche Wheels, propelling the monster SUV with ease.
This beauty of an SUV is simple but eye-catching. It's Black body and exterior is highlighted by shimmering chrome accents in the window trim, grille, side paneling, and lower valence that match the new Niche Wheels. Elsewhere, there's dark-tinted windows that emphasize these highlights even more.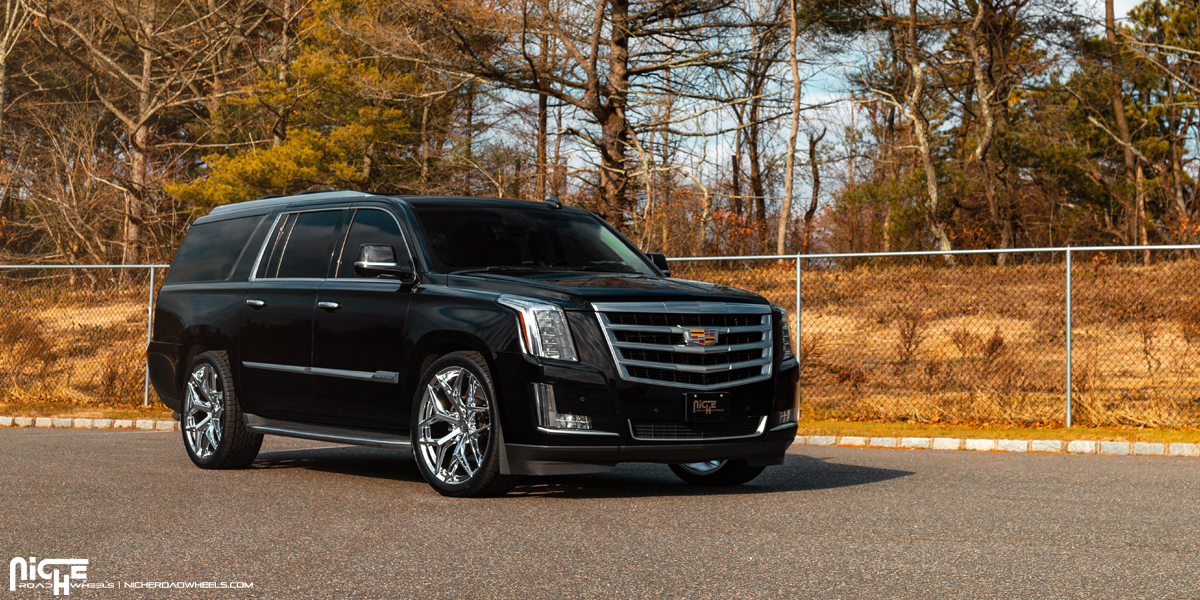 Hitting the pavement is a new set of XXL Niche Vice – M234 SUV rims. These Niche Wheels are designed for large SUVs and are able to handle the weight and power that these vehicles produce. Here, the Niche Vice – M234 SUV rims measure a hefty 24 x 10.0 at the front and rear and sport a vibrant Chrome finish with their split spoke design.
The Cadillac Escalade ESV is an impressive vehicle in its own right, but pair it up with a new set of Niche Vice – M234 SUV rims and you have yourself a winner.
Fitment Specifications:
Vehicle: Cadillac Escalade ESV
Wheels: Niche Vice – M234 SUV
Wheel Finish: Chrome
Wheel Size: 24 x 10.0
Source: Niche Road Wheels
Credit: @sasdesignsny, @tlcautotruck