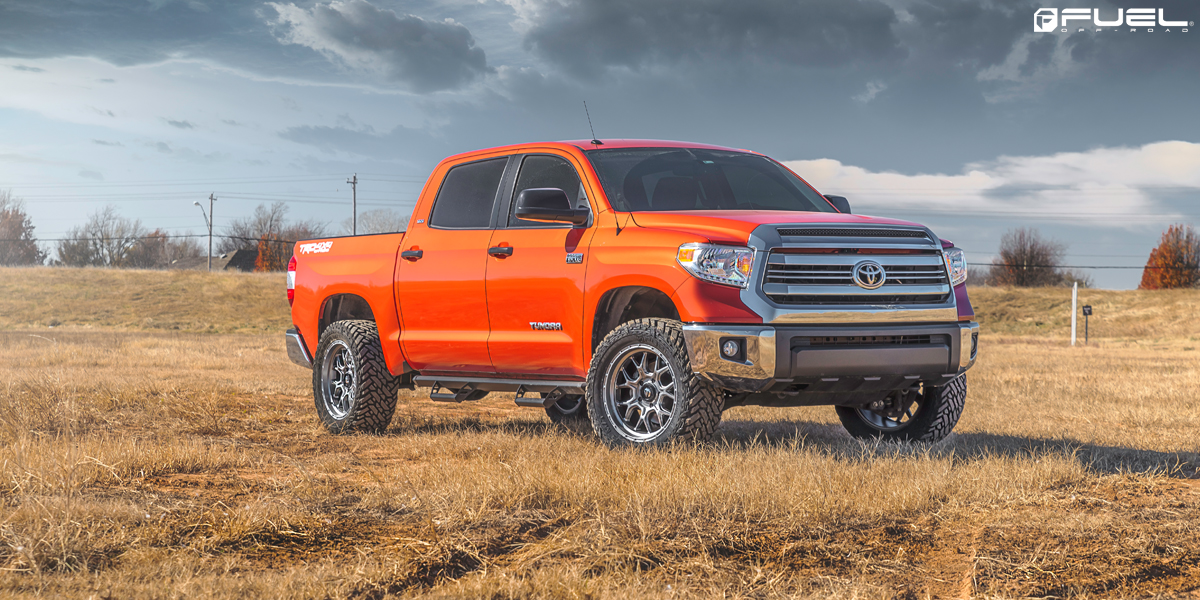 Orange you happy to see this bad boy?
Flying under the radar through the "Big Three" automaker's trucks is the Toyota Tundra. This American-made truck is built for work and one of the more durable and dependable trucks out there. Frankly, it's not as popular as trucks from Ford, GM, and RAM because of its name. But this Toyota Tundra on Fuel Wheels is surely making a name for itself.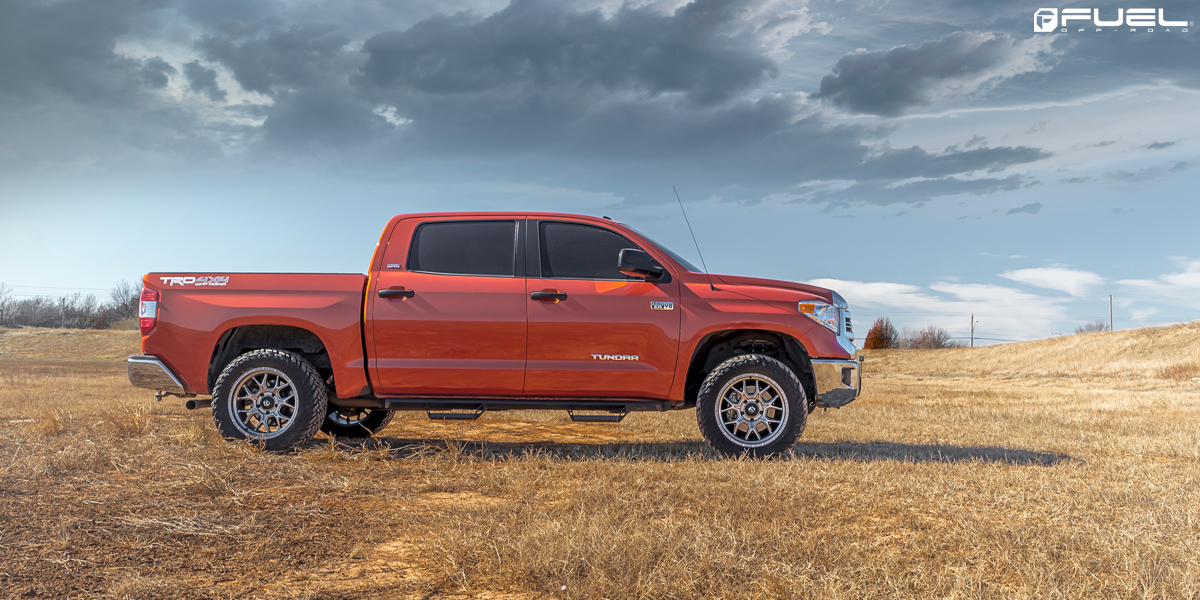 The Toyota Tundra has all the capability and beefiness that you could ask for in a truck. It's capable, has more than enough space, and endless amounts of towing capability. Under the hood of this one sits a 5.7-liter naturally-aspirated gasoline V-8 engine that churns out a healthy 381 horsepower and 401 lb-ft. of torque to the rear Fuel Wheels through a six-speed automatic gearbox.
This Toyota Tundra is mostly stock but it also sports a few extra goodies that set it apart from the pack besides its new Fuel Wheels fitment. There's a new set of side steps for easier entry/egress, dark-tinted windows, and a small suspension lift for off-road driving.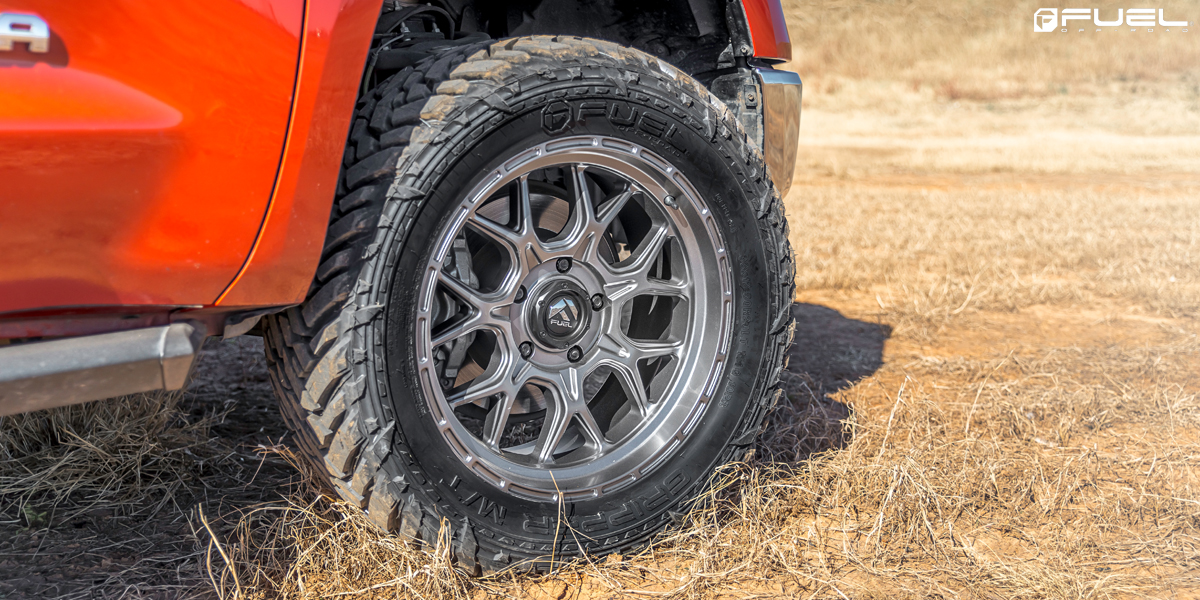 But the real star of the show is the new set of Fuel Tech – D672 rims. These new Fuel Wheels have a more technical mesh spoke pattern and modern design that's not often seen on trucks. For this fitment, the new Niche Tech – D672 rims were installed in a large 20 x 9.0 fitment at the front and rear and shod in 33 x 12.50 R20 Fuel Gripper M/T tires. Each Fuel Tech wheel sports an Anthracite finish that goes well with the factory color scheme.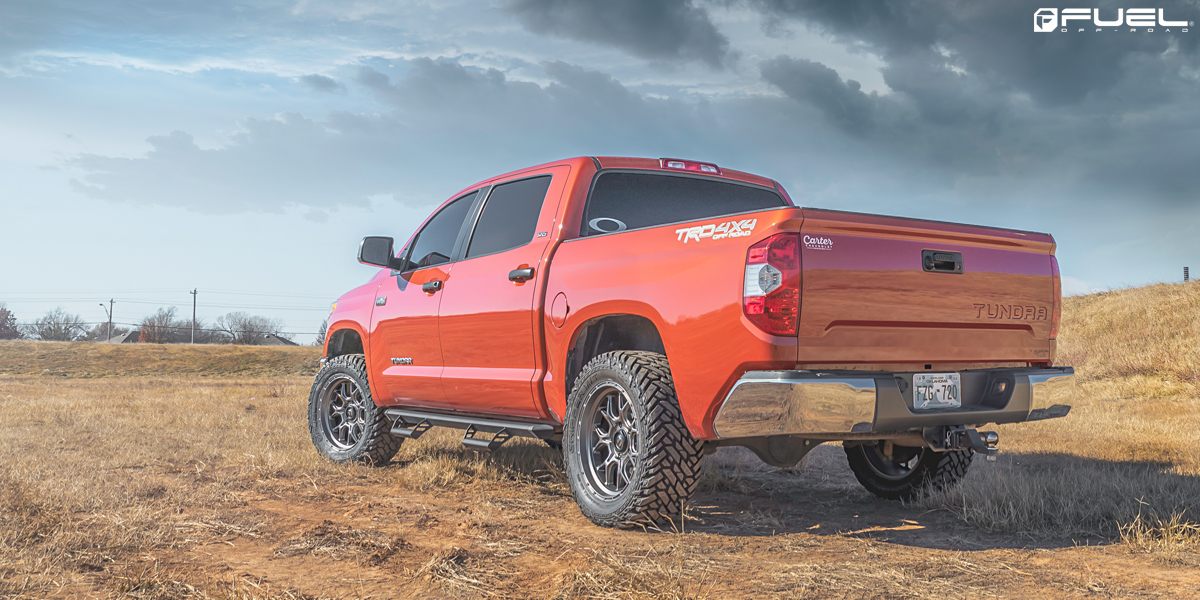 The Toyota Tundra might fly under the radar with most truck buyers, but you can bet this one won't be sitting too quiet with its new Fuel Tech – D672 wheels.
Fitment Specifications:
Vehicle: Toyota Tundra
Wheels: Fuel Tech – D672
Wheel Finish: Anthracite
Wheel Size: 20 x 9.0
Tires: Fuel Gripper M/T
Tire Size: 33 x 12.50 R20
Source: Fuel Offroad
Credit: @mht_wheelsokc