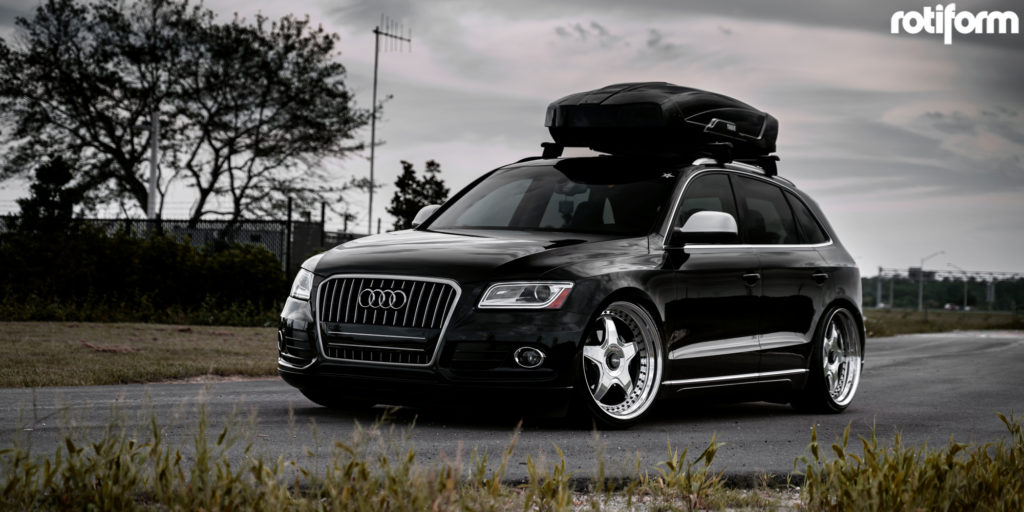 One cool crossover.
The Audi Q5 was the German automaker's answer to the rapidly-growing and popular crossover utility vehicle market. It may not be the fastest, most athletic, exotic, or luxurious model in the world, but it's a solid competitor wearing the four rings. This one, however, has been lowered and is one cool CUV thanks to a wide range of upgrades and its new Rotiform wheels.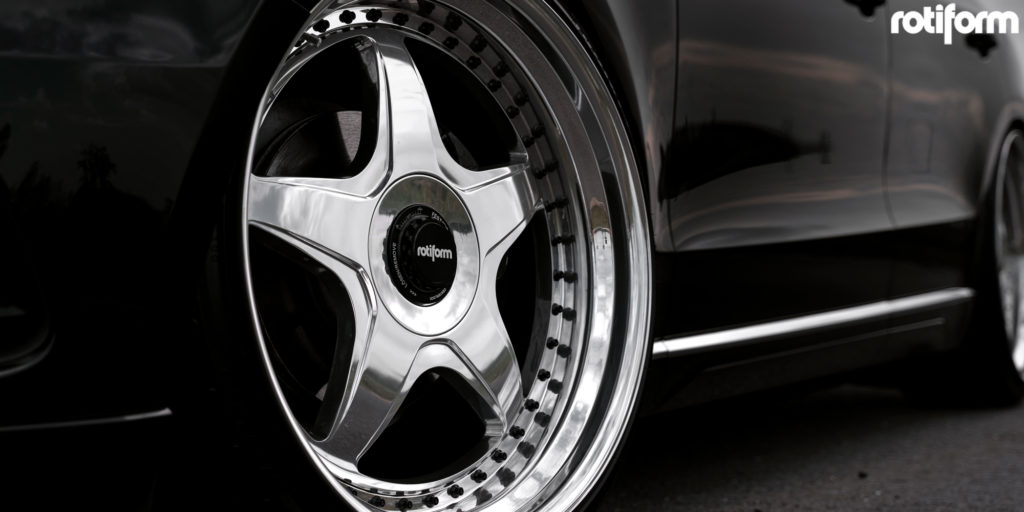 The first-generation Audi Q5 was a pretty solid machine and came standard in the United States with the tried-and-true 2.0-liter TFSI engine turbocharged inline-four motor that spits out 222 horsepower from 4,500 to 6,250 RPM and 258 lb-ft. of torque from 1,500 to 4,500 RPM. That gets sent to all four Rotiform wheels through an eight-speed Tiptronic automatic gearbox for some decent acceleration numbers.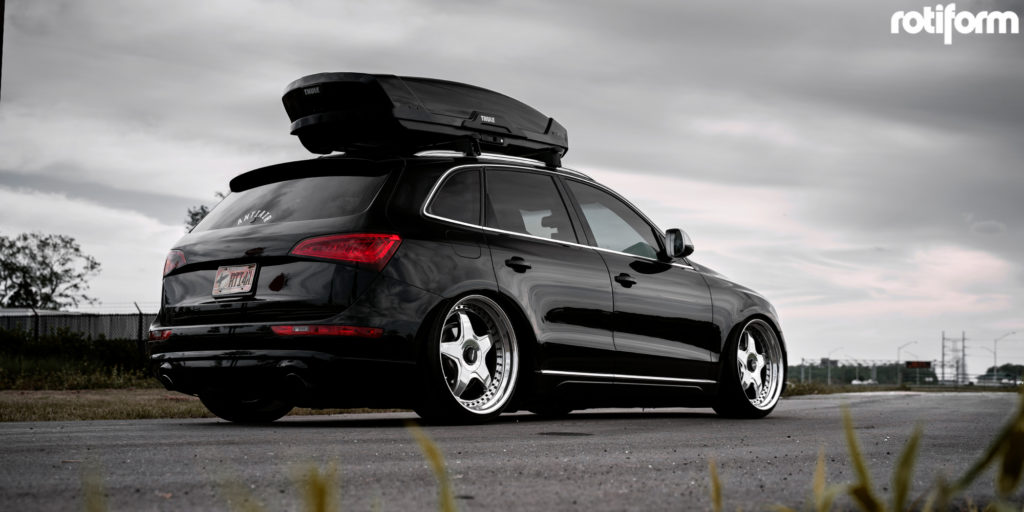 This Audi A5 isn't your average Q5 either. The owner of this CUV took things into their own hands and upgraded this bad boy to make it look like a real head-turner on the road. Up top, there's a new roof rack with cargo carrier to give it a more utilitarian look. Below, a fully lowered suspension tucks the Rotiform wheels and the tires right beneath the fenders for a slammed yet clean look.
The biggest star in this show is the new set of Rotiform WRO rims. These Rotiform wheels feature a classic five-spoke design with a multi-piece construction and exposed hardware. For this fitment, the Rotiform WRO rims were installed in a large 22 x 10.5 size at the front and rear axles, and given a Polished finish that works perfectly with the Chrome and Brushed trim on the exterior of the Q5.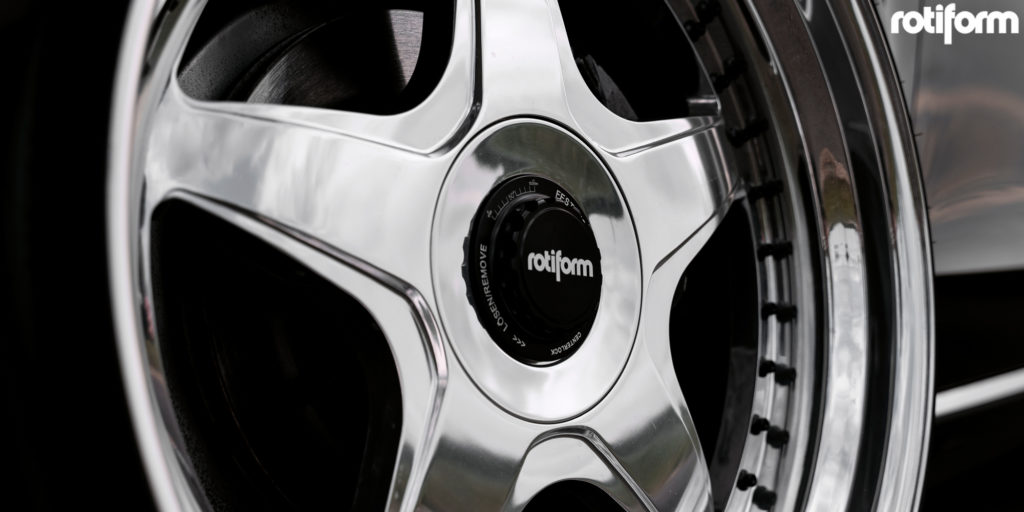 While the Audi Q5 might not be the most exciting premium crossover, this slammed Q5 with Rotiform WRO wheels is surely one of the lookers on the road.
Fitment Specifications:
Vehicle: Audi Q5
Wheels: Rotiform WRO
Wheel Finish: Polished
Wheel Size: 10.5 x 22
Source: Rotiform
Credit: @tw0r