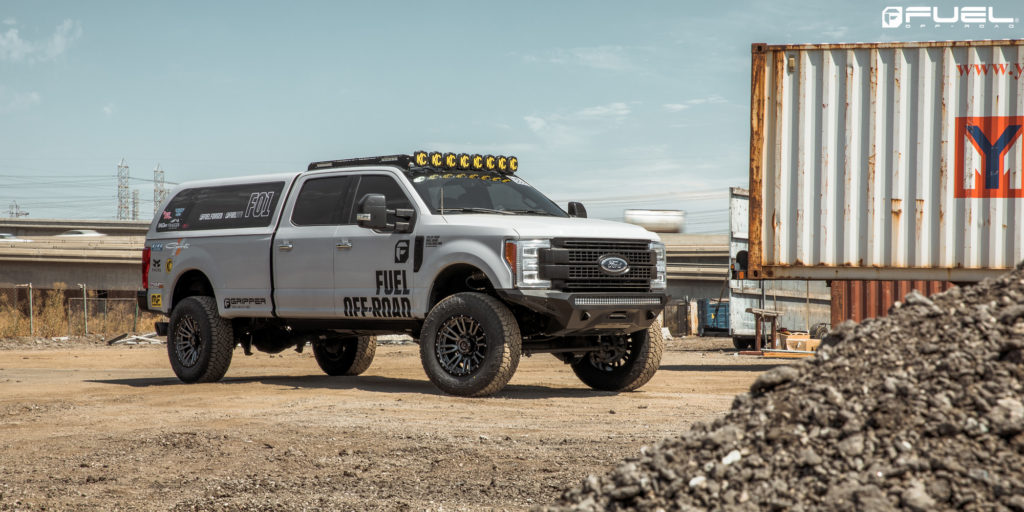 Time to toughen up!
If you're looking to build a tough, rugged pickup truck, then the Ford F-250 Super Duty isn't a bad place to start. These bad boys are built for pain right from the factory and are made to take punishment. This Ford F-250 Super Duty has been created into a monster with everything from exterior upgrades to a new suspension and Fuel Wheels.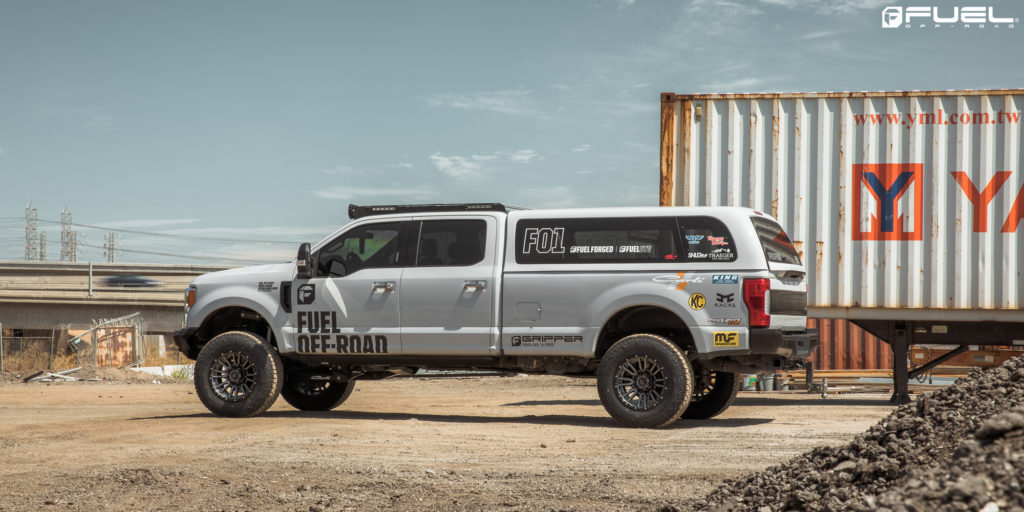 Right from the factory, the Ford F-250 Super Duty is built for toughness and packs quite a bit of strength – especially in diesel form. The diesel-powered version spits out a healthy dose of 450 horsepower at 2,800 RPM and 935 lb-ft. of torque at 1,800 RPM to the rear Fuel Wheels thanks to the 6.7-liter turbodiesel V-8 engine. That power is sent through a stout six-speed TorqShift automatic gearbox, which may not blow the doors off of others but reliably gets this monster going.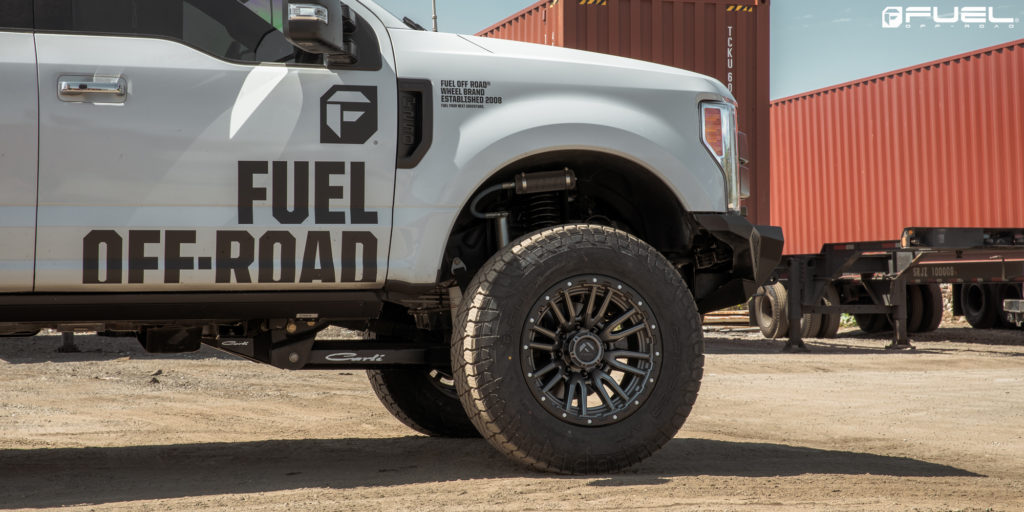 This Ford F-250 Super Duty isn't your average F-250 Super Duty, either. Here, there's a whole array of goodies from the new front and rear bumpers with integrated LED light bars and underbody protection to the roof rack and roof-mounted lights. A new bed cover is positioned at the rear. Elsewhere, the entire suspension has been beefed up and lifted to make room for the new Fuel Wheels and tires while also making it more capable while off-roading.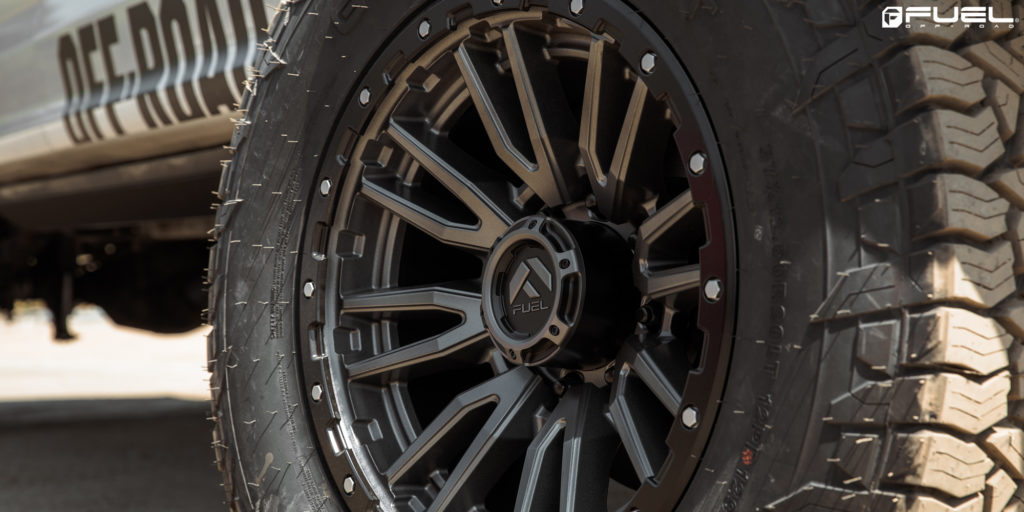 Hitting the pavement, dirt, mud, or anything else in their way is a new set of Fuel Rebel – D680 rims. These Fuel wheels measure 20 x 10.0 at the front and rear and feature a split-spoke design with a concave profile and brealock outer ring. These new Fuel Rebel – D680 rims also boast an Anthracite finish with Black lips to provide contrast to the exterior color scheme. Mounted on these Rebel – D680 rims are new Fuel Gripper A/T tires that measure a meaty 37 x 12.50 R20.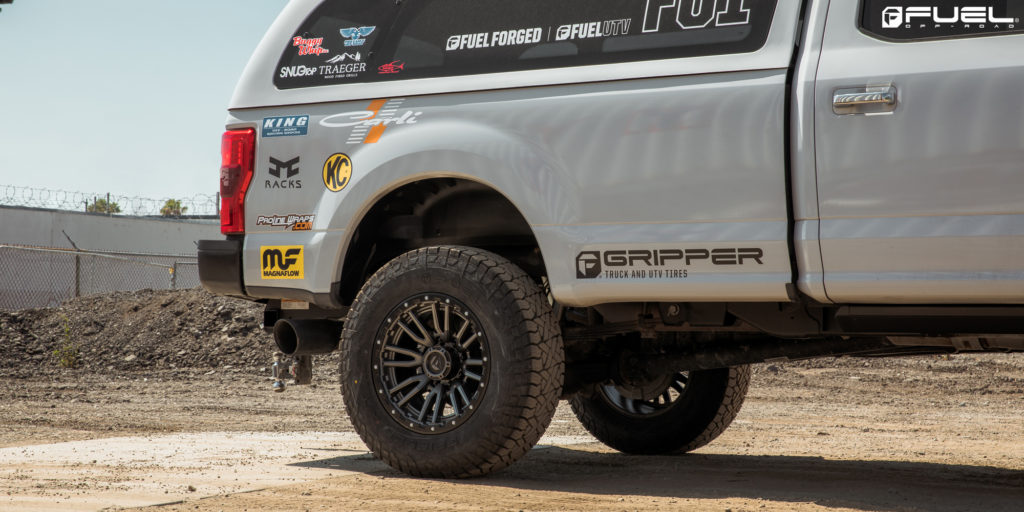 If you're looking for a beast of a truck, then this Ford F-250 Super Duty sporting new Fuel Rebel – D680 wheels and Gripper A/T tires is the way to go.
Fitment Specifications:
Vehicle: Ford F-250 Super Duty
Wheels: Fuel Rebel – D680
Wheel Finish: Anthracite with Black lip
Wheel Size: 20 x 10.0
Tires: Fuel Gripper A/T
Tire Size: 37 x 12.50 R20
Source: Fuel Offroad
Credit: @kues0