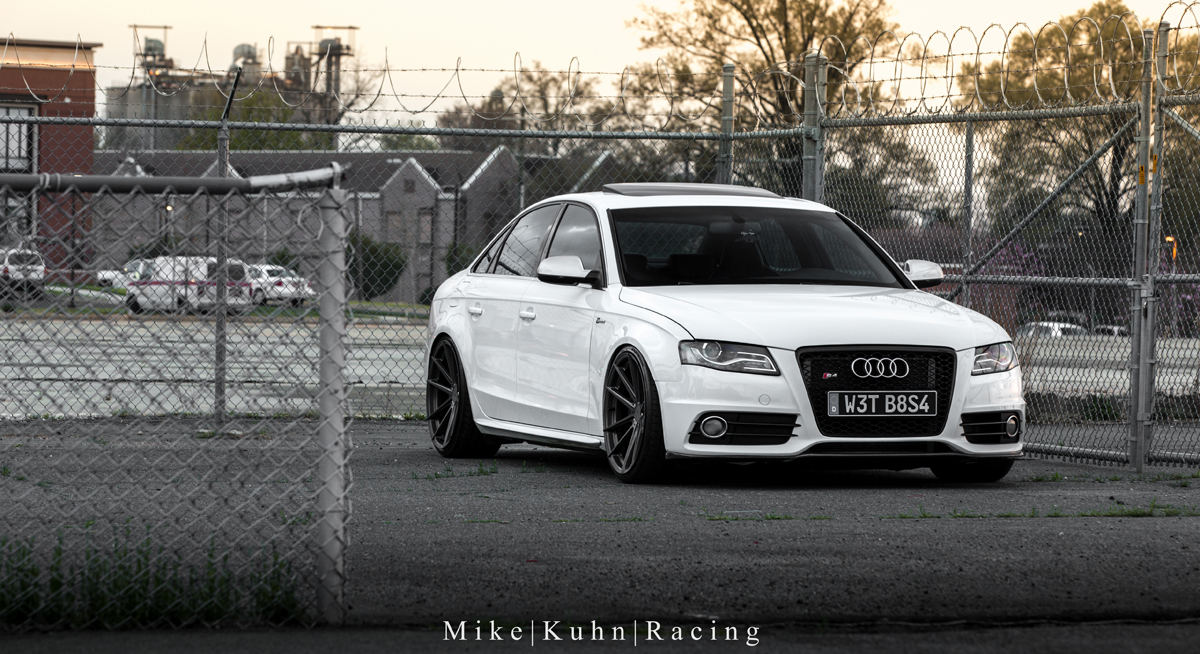 Dropped with some pop.
We've all seen at least one of the Star Wars films in the incredibly popular sci-fi franchise. The infamous soldiers fighting for the 'Dark Side' of the Force were the intimidating Stormtroopers of the Galactic Empire. Their iconic white-and-black armored uniforms gave them a sinister presence, and this 2010 Audi S4 with TSW Wheels has that same menacing demeanor with its classic white-and-black color scheme.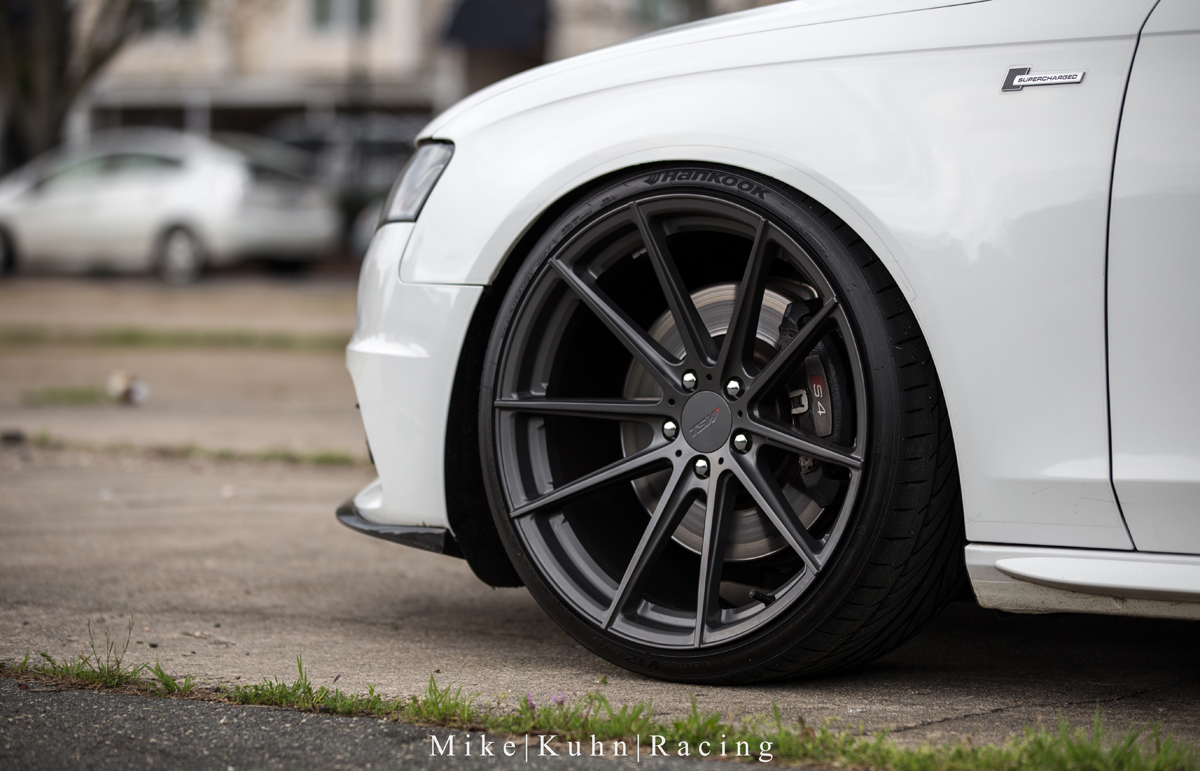 The Audi S4 is a perfect all-around German sports sedan. It has more than enough power to make its presence felt as a total of 333 bhp from 5,500 to 7,000 RPM and 329 lb-ft. from 2,900 to 5,300 RPM reach all four of the TSW Wheels from a 3.0-liter supercharged V-6 engine. A sport-tuned suspension along with bigger brakes lends to a more nimble ride while aggressive styling sets it apart from the rest of the A4 pack.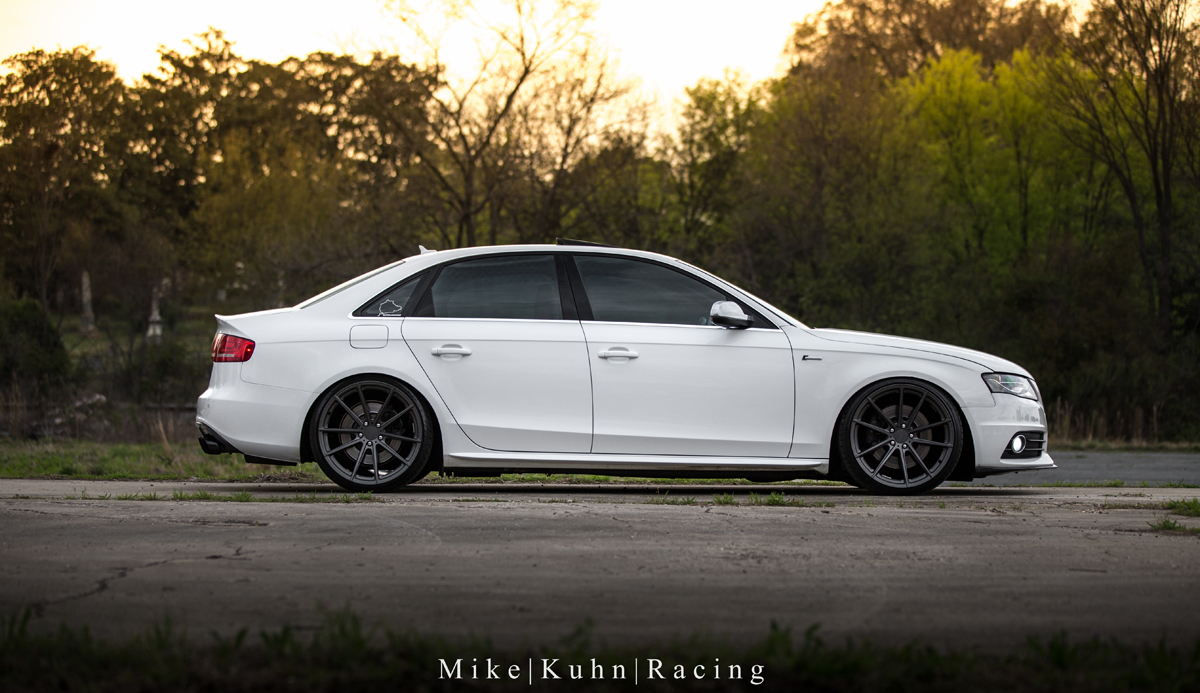 While much of the menacing white-and-black color scheme comes right from the factory, the new set of TSW Wheels gives the Audi S4 the perfect look. Gone is the factory rim and tire setup and in comes a new set of TSW Bathurst wheels installed in a dynamic 20 x 10.0 ET+40 fitment at the front and rear, wrapped in 255/30/20 Hankook tires. Each TSW proudly wears a dark gunmetal finish that creates that same intimidating stormtrooper appearance.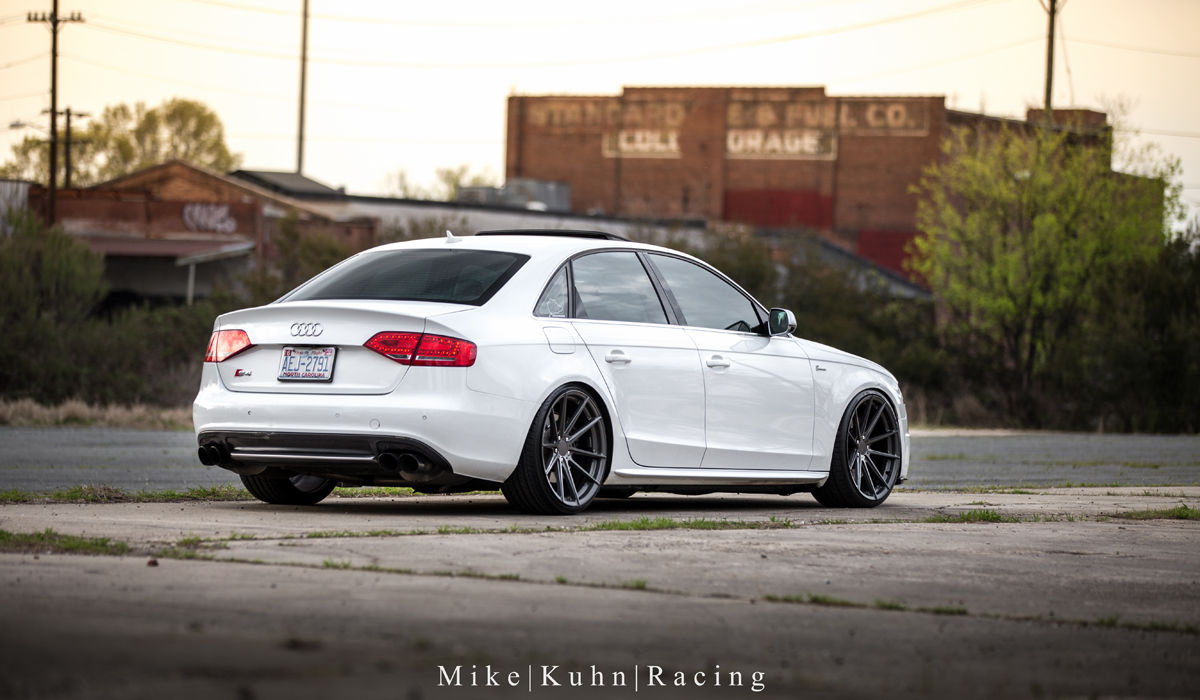 Finishing off the new fitment starring a set of TSW Wheels is a new lowered suspension that tucks them snugly inside the fenders for a low stance.
Next time you hear the 'Imperial March' playing, be sure to check the streets for this German stormtrooper.
Fitment Specifications:
Vehicle: 2010 Audi S4
Wheels: TSW Bathurst
Wheel Finish: Gunmetal
Wheel Size: 20 x 10.0 ET+40
Tires: Hankook
Tire Size: 255/30/20
Audi S4 with TSW Bathurst Wheels Gallery
Source: TSW