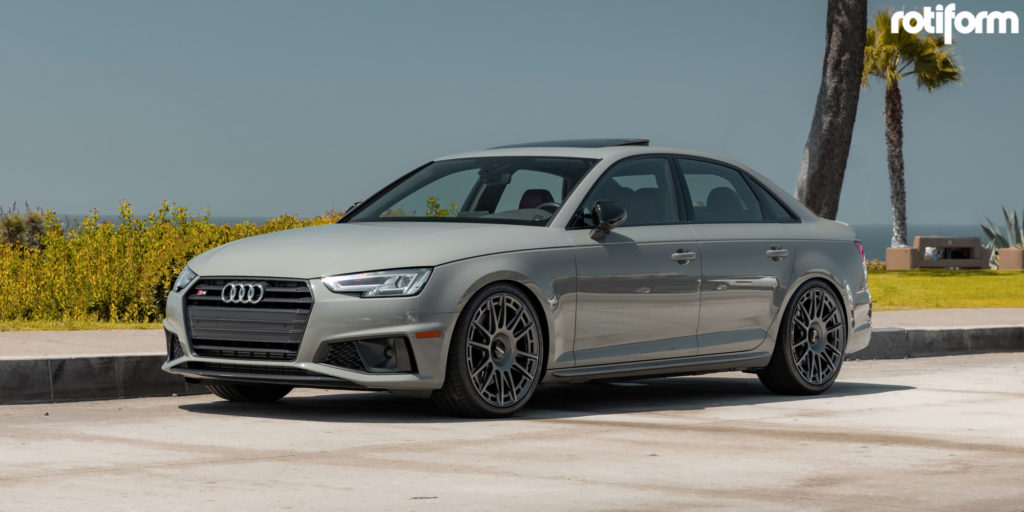 Teutonic Style.
The Audi S4 is one of the perfect sport sedans on the market. It offers style, technology, power, and capability in a somewhat under-the-radar package. This Grey sports sedan is perfect for slipping through the crowd and speeding away with power and style. It's low, athletic, and packing some serious heat with Rotiform wheels.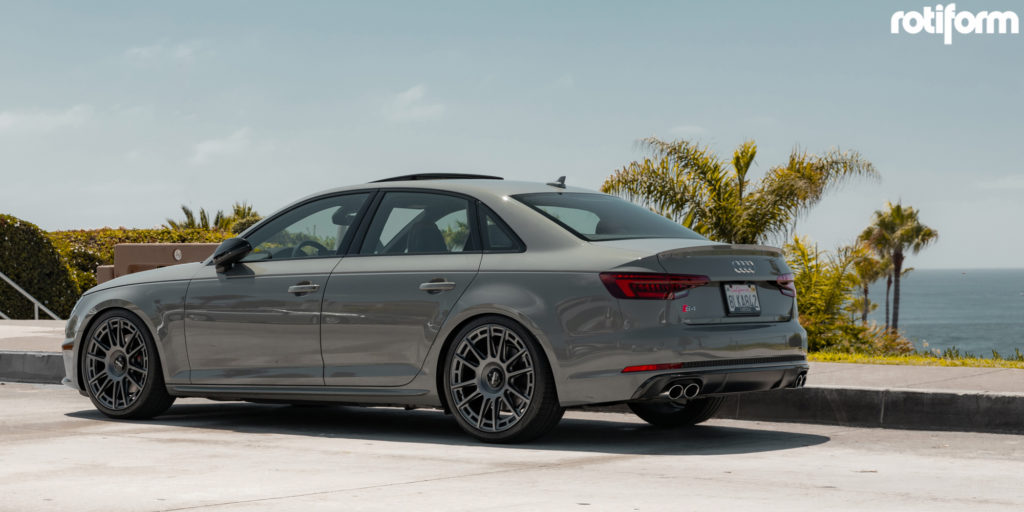 The Audi S4 is quite a bit more fun compared to the standard A4 models and their turbocharged four-cylinder engines. Instead of the 250-horsepower and 273 lb-ft. of torque in the A4, there's 350 horsepower and 369 lb-ft. of torque from 1,370 to 4,500 RPM. That's thanks to a new turbocharged 3.0-liter V-6 engine that sends power to all four Rotiform wheels. Acceleration from 0-62 mph comes in a mere 4.4 seconds thanks to the new engine and factory performance upgrades.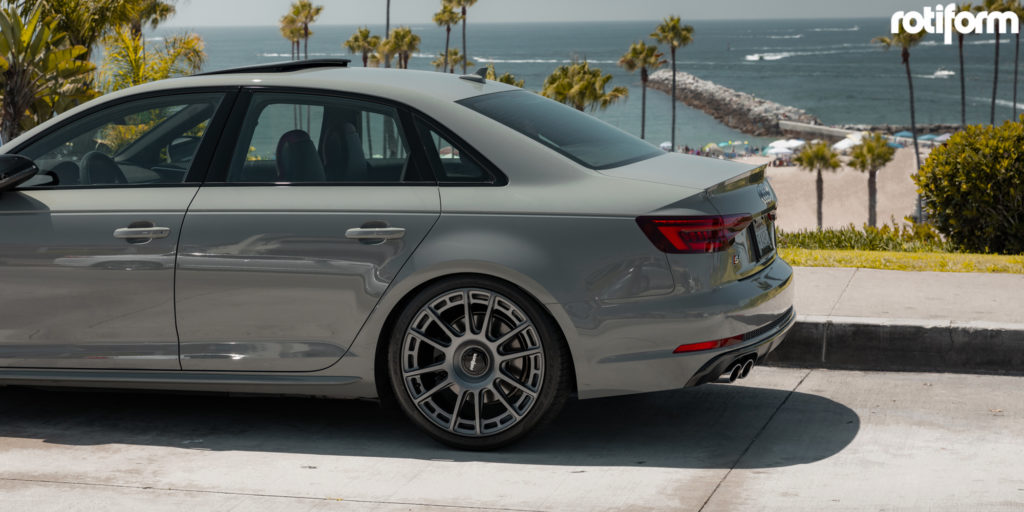 This Audi S4 may not look like the most powerful and sportiest sedans on the road, but that's a good thing. This flies under the radar and sneaks in with some serious power. This Audi A4 has a sleek Gray exterior that isn't your average metallic shimmer, setting it apart from the crowd. There's also a slight suspension lowering kit that brings the new Rotiform wheels into the fenders ever so subtly.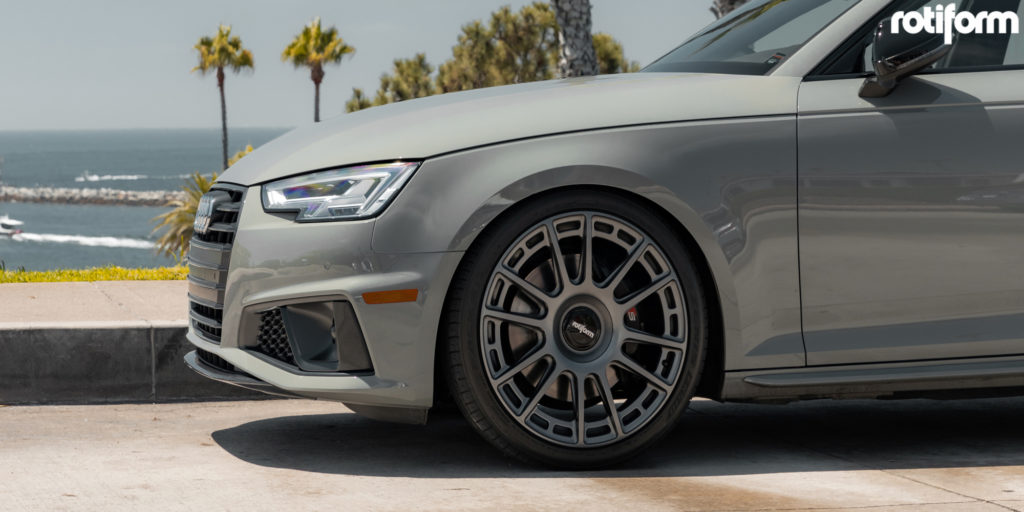 The real star of the show here, though is the Rotiform OZR rims. These Rotiform wheels have a classic, athletic European style and confidence. These five-lug Rotiform OZR rims also boast an Anthracite finish that goes perfectly with the factory paint scheme and harken back to the classic rally-style wheels used in the famed Group B.
Sometimes, being the flashiest isn't always the best. Sometimes, a few subtle but effective upgrades like a suspension kit and Rotiform OZR wheels makes a world of difference for a clean and confidence driving machine.
Fitment Specifications:
Vehicle: Audi S4
Wheels: Rotiform OZR
Wheel Finish: Anthracite
Wheel Lugs: Five
Source: Rotiform