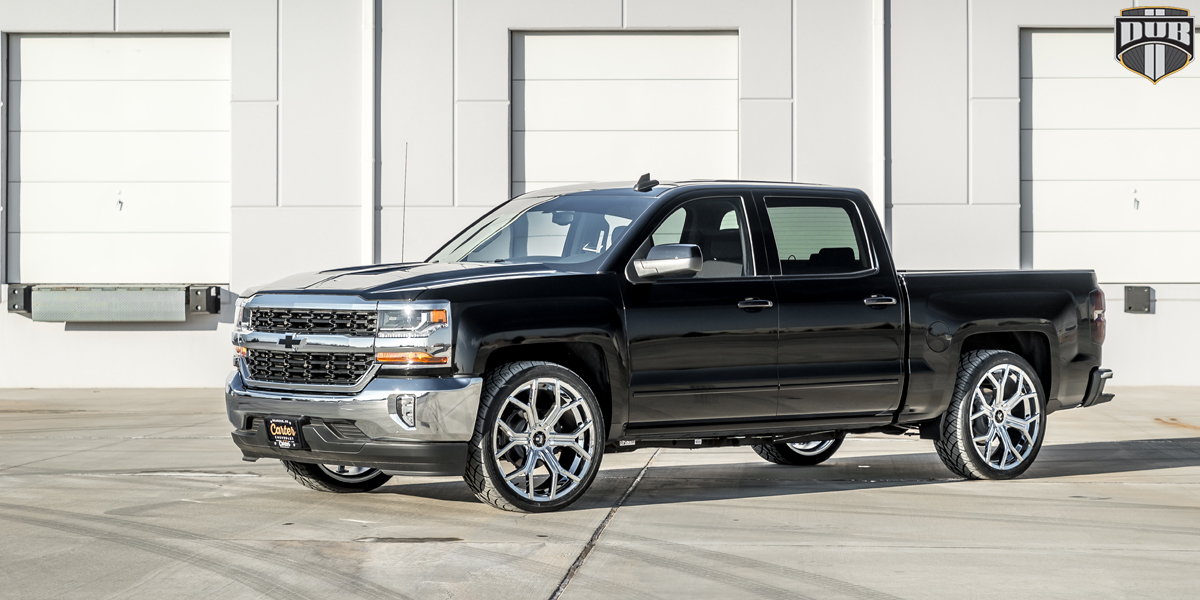 Lookin' good in the neighborhood.
Pickup trucks are designed to be used for work. They have all sorts of capability. Sometimes they're used for that, but let's be honest, most of the time, they're not. And, that's totally fine too; you should be able to do whatever you want with the vehicle that you own, and this Chevrolet Silverado on DUB Wheels is all about style.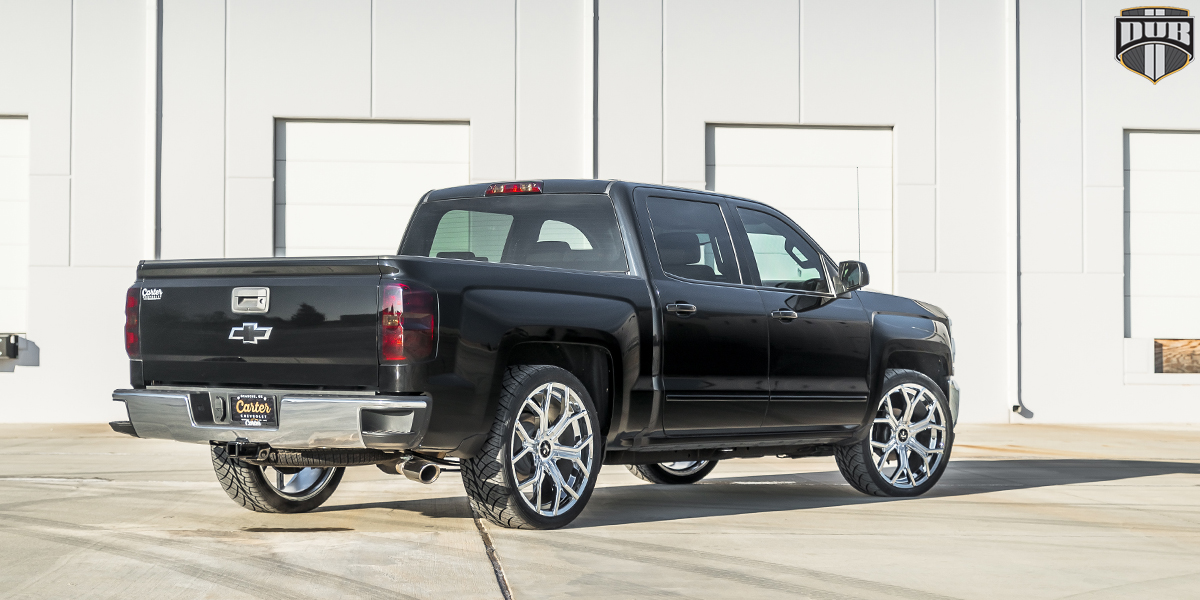 You probably won't find this Chevrolet Silverado getting down and dirty off the road. Instead, it's shifted gears towards looking good on the road. Starting things off was a new set of DUB Wheels. These DUB Royalty – S207 rims measure a hefty 24 inches at the front and rear and sit beneath the square-shaped fenders. There's a slick Chrome finish on each one of the DUB Royalty – S207 rims also, that works perfect with the six split-spoke design, giving it maximum surface area in the light. It also pairs nicely with the factory Chrome bodywork and detailing.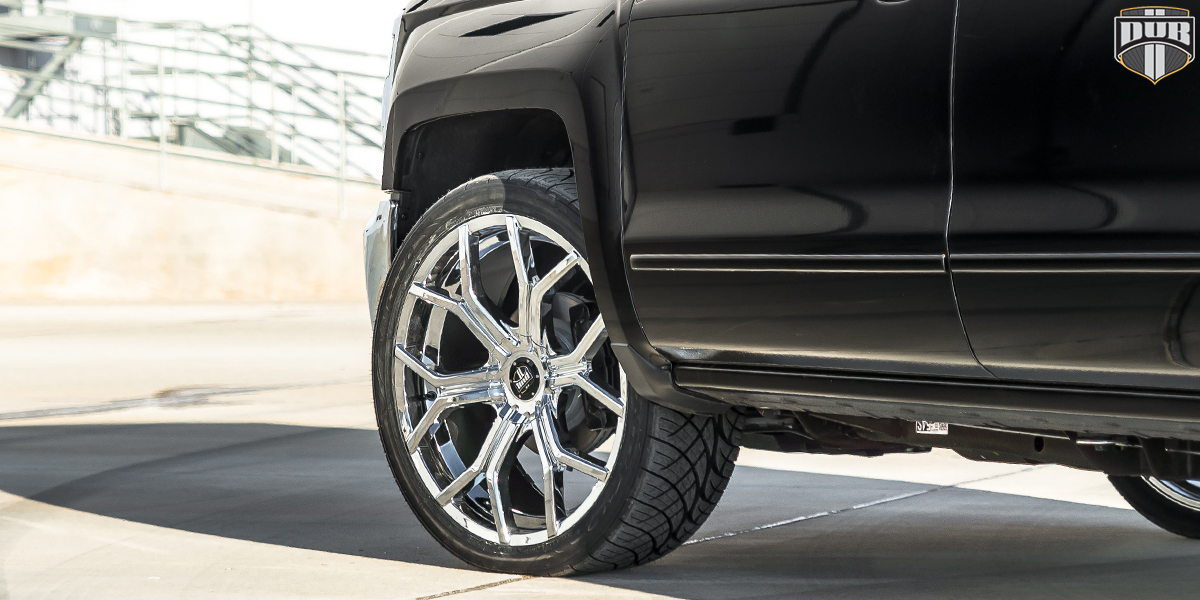 With the new DUB Wheels sitting neatly beneath the fenders, other areas of this Chevrolet Silverado were given a nip and a tuck. The body didn't receive many drastic upgrades save for Black badging at the front and rear and two-tone side mirrors. A few suspension tweaks didn't hurt either with creating the proper fitment. As an added bonus, the rear taillights were given a slight black tint to match the overall theme.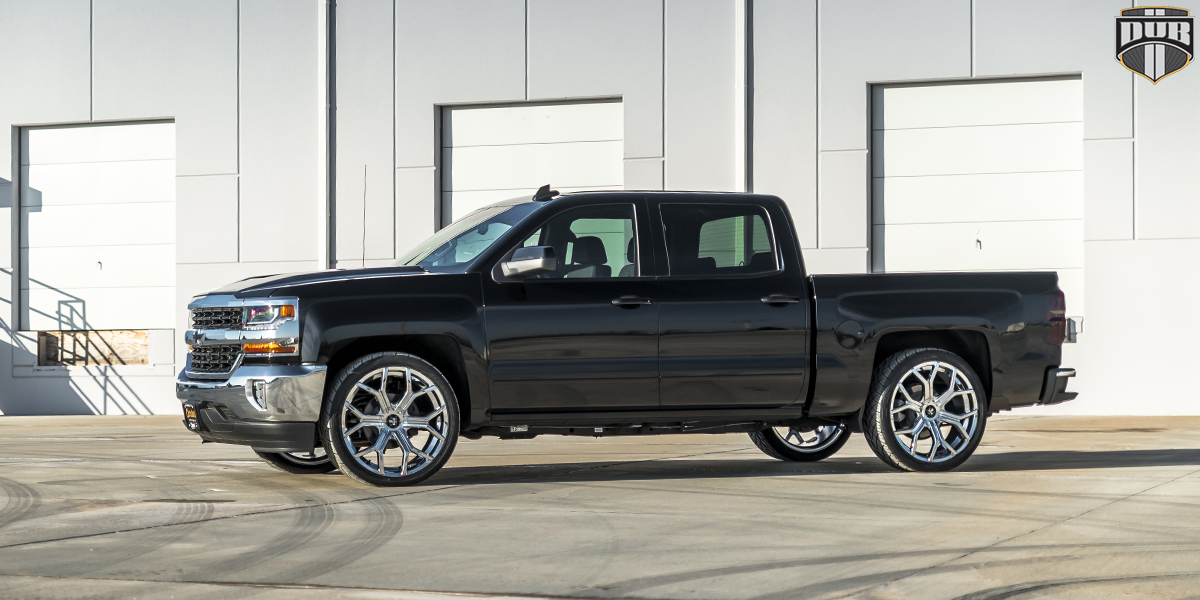 The end result of the upgrades and the new fitment starring DUB Royalty – S207 rims is a truck that's more than happy to strut its stuff on the asphalt.

Fitment Specifications:
Vehicle: Chevrolet Silverado
Wheels: DUB Royalty – S207
Wheel Finish: Chrome
Wheel Diameter: 24 inches
Source: DUB