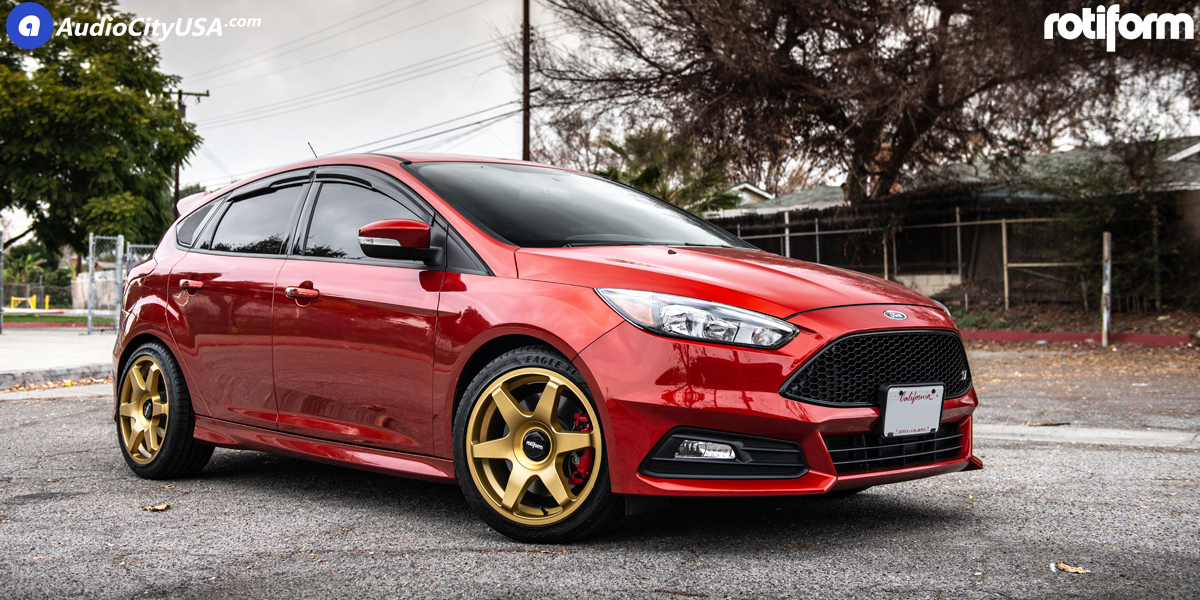 Turbo hot hatch.
Hot hatches are incredibly fun, small and capable cars that pack quite a punch despite their small size. Volkswagen has owned that market for years thanks to their Golf GTI models while other brands like Peugeot, Renault, FIAT, Alfa Romeo, and others have served up good competition. The Ford Focus and Fiesta are both contenders from the Americans and this Focus ST has all sorts of goodies along with a fresh set of Rotiform Wheels.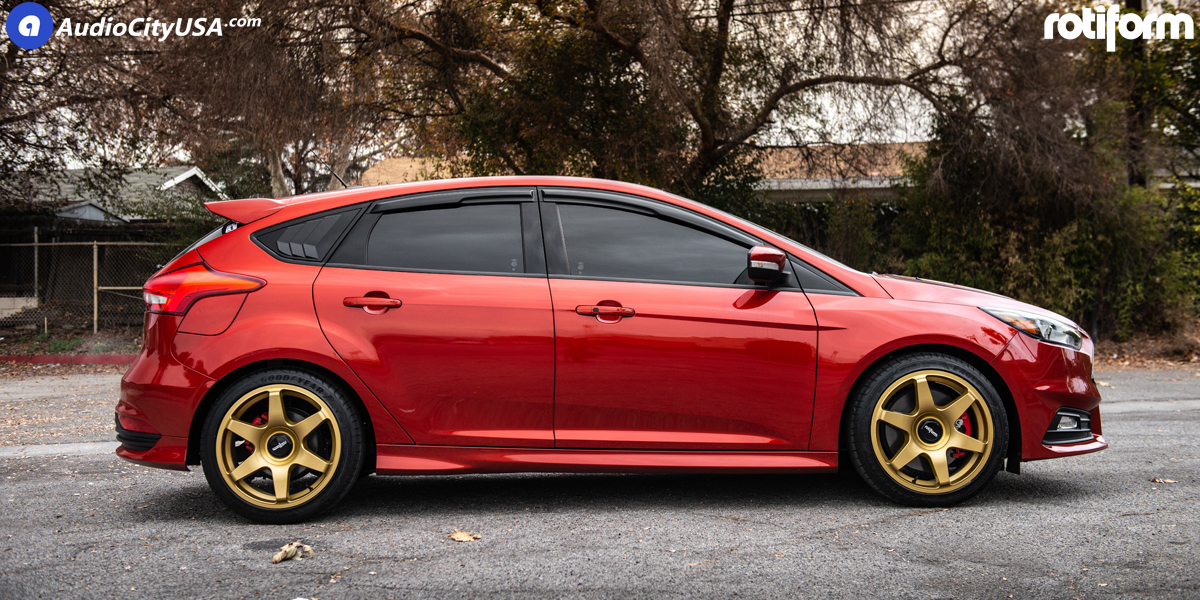 The Ford Focus ST has all the right stuff to get going and quickly. Packed beneath its hood is a 2.0-liter turbocharged inline-four cylinder engine that spits out 252 horsepower at 5,500 RPM and 270 lb-ft. of torque at 2,500 RPM to the front Rotiform Wheels through a six-speed manual transmission. That gives the hot hatch a 0-60 mph time of just 6.0 seconds, flat.
Enthusiasts love the Focus ST for its capability with five doors and its manual gearbox with turbo engine setup. The athletic hatchback also packs more aggressive styling with new spoilers, centrally-mounted exhaust tips, and more that differentiate it from the standard Focus models. A new set of Rotiform wheels helps a bit as well.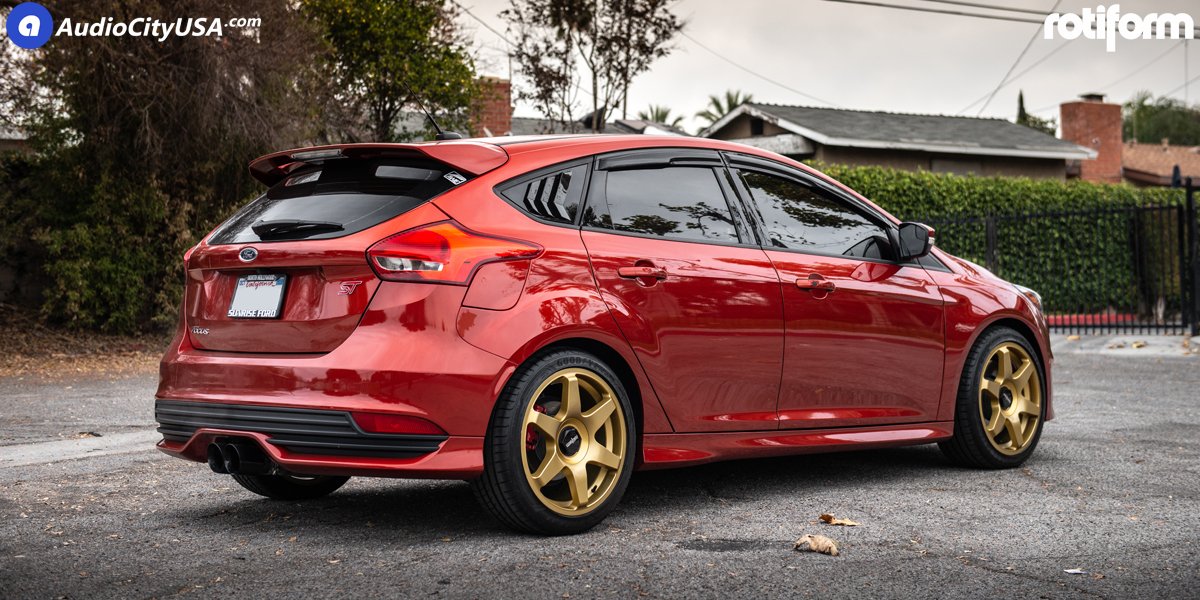 For this fitment, the Ford Focus ST was outfitted with a net set of Rotiform SIX rims. These six-spoke Rotiform Wheels have a profile that extends outwards for a more conspicuous look. Here, they measure a solid 18 x 8.5 to fill in the fenders nicely and sport a fresh Gold finish that contrasts the factory Red paint perfectly.
This Ford Focus ST might not be the fastest car on the road, but it packs quite a potent punch and has all the capability and style you could ever ask for, especially with its new Rotiform SIX rims.
Fitment Specifications:
Vehicle: Ford Focus ST
Wheels: Rotiform SIX
Wheel Finish: Gold
Wheel Size: 18 x 8.5
Source: Rotiform
Credit: @audiocityusa