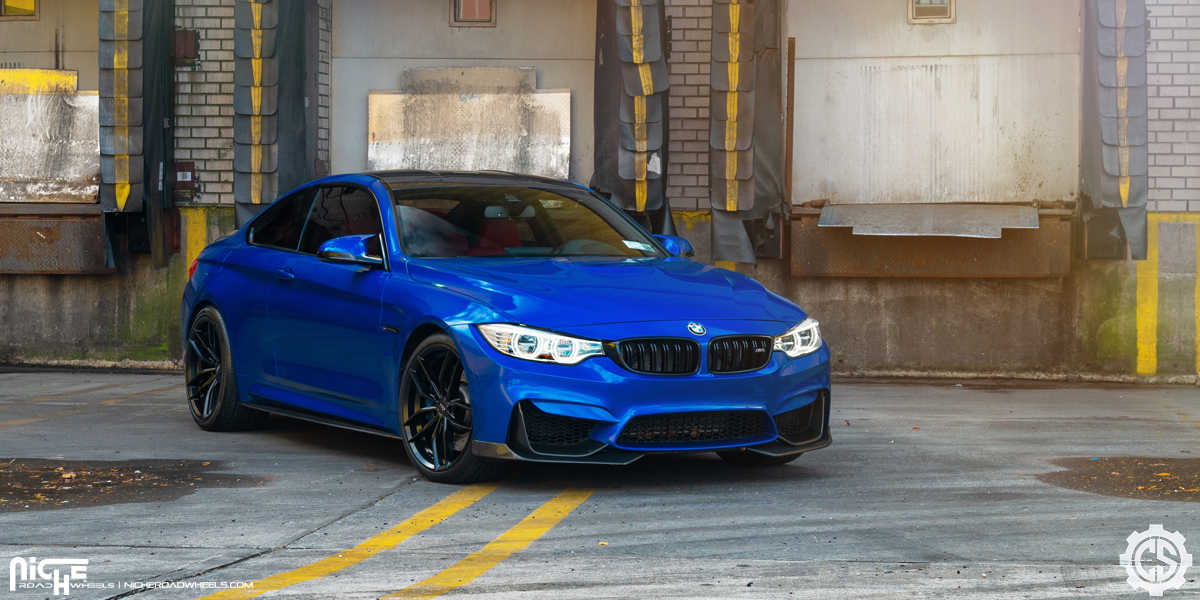 Time to carve up some corners!
The BMW M4 is a car for people who don't just like to drive, but LOVE to drive. The decades of driving perfection and dynamics from BMW's past has all been poured into this two-door German machine, and it shows. Not only is it a joy to speed through corners with, but it's quite the looker too – especially with a fresh set of Niche Wheels.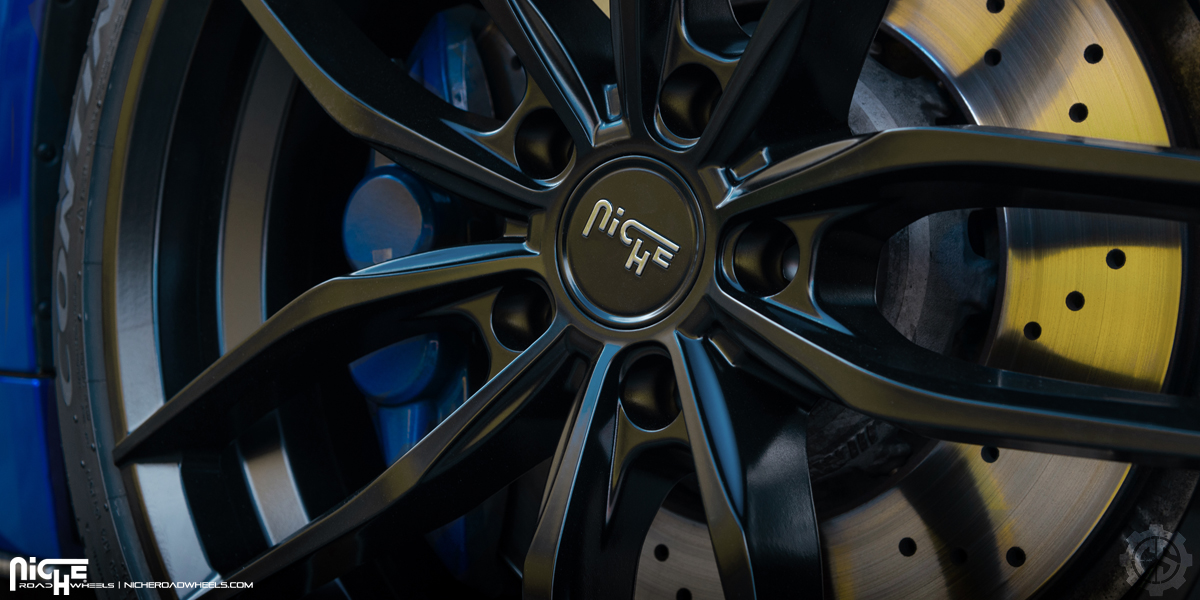 The BMW M4 is designed to be quick and nimble. From the ground-up, it's built for handling dynamics and power that engages the driver like nothing else on the road. This bad boy comes straight from the factory packing a pair of mono-scroll turbochargers spitting out 18.1 PSI. A total of 425 horsepower and 410 lb-ft. of torque is generated and sent through a choice of seven-speed automatic or six-speed manual gearboxes to the rear Niche Wheels for a 0-62 mph acceleration time of either 4.1 or 4.3 seconds, depending on transmission.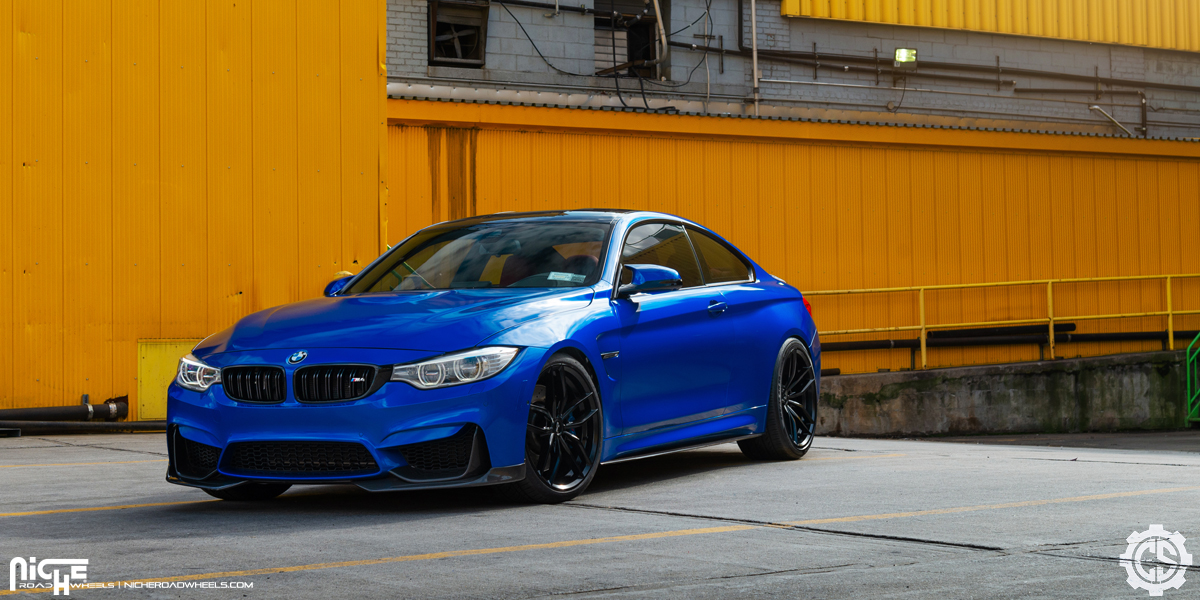 This deep Blue BMW M4 also comes packed with all sorts of functional carbon fiber aerodynamics that help improve cooling, generate downforce, and reduce lift. This all combines to generate more pressure on the Niche Wheels and tires for better grip and stability at high speeds, especially in the corners.
This BMW M4 also benefits from a new set of Niche Wheels. Here, Niche Vosso – M203 rims were installed in a staggered 20 x 9.0 front and 20 x 11.0 rear setup. Their twin spoke design and progressive concave profile from front to rear makes them perfect for an aggressive sports car like the M4. Each one of the new Niche Vosso – M203 rims features a smooth Satin Black that matches the carbon fiber aerodynamics perfectly and contrasts the factory paint.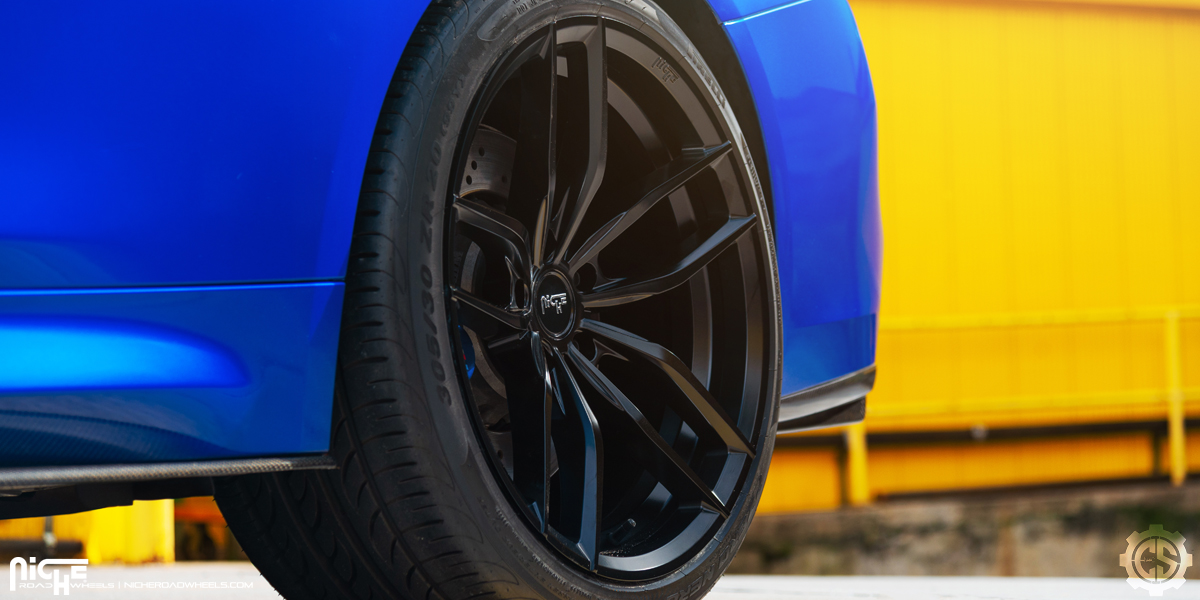 If you're looking for a German sports car that's ready to take to the track with style, then this BMW M4 with Niche Vosso – M203 rims is perfect for the job.
Fitment Specifications:
Vehicle: BMW M4
Wheels: Niche Vosso – M203
Wheel Finish: Satin Black
Front Wheels: 20 x 9.0
Rear Wheels: 20 x 11.0
Credit: @sasdesignsny / @thecustomshopnyc
Source: Niche Road Wheels