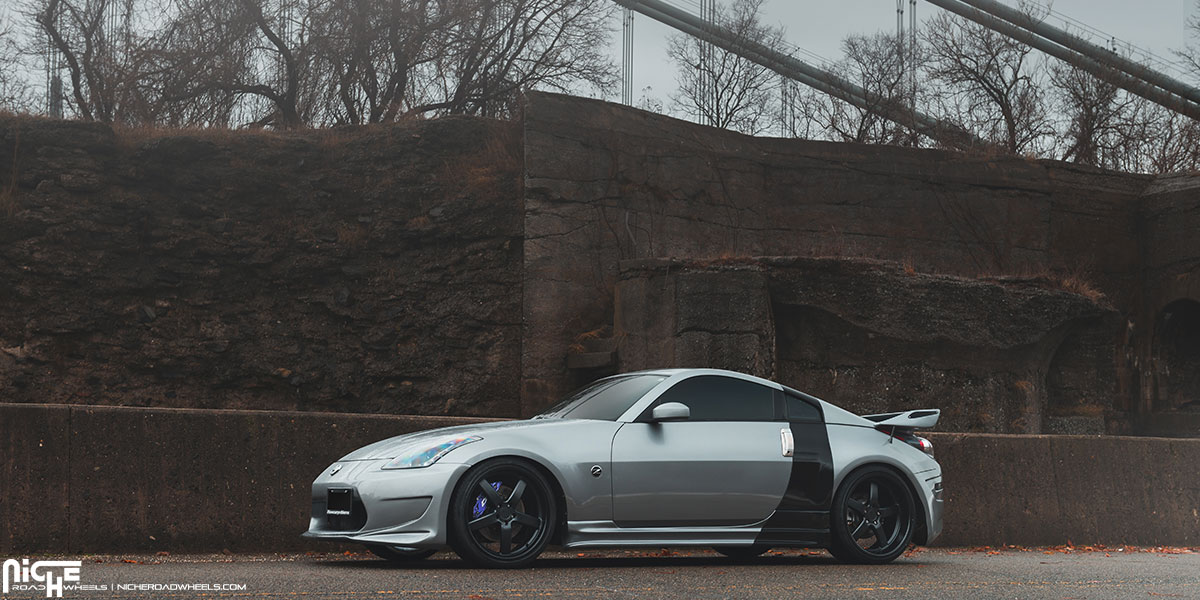 Adding a touch of custom style.
The 'Z' nameplate has been important throughout the history of Datsun and Nissan. It's bene worn by some of the automaker's most exciting sports cars and was close to being history after the 300ZX was killed in the late-1990s. Thankfully, it was revived with the 350Z in 2002 and this bad boy on Niche Wheels is keeping that name going strong.
This isn't your average Nissan 350Z. This one does sport the meaty 3.5-liter V-6 engine with 306 horsepower at 6,800 RPM and 268 lb-ft. of torque at 4,800 RPM going to the rear Niche Wheels as the other models, but it has quite a different custom-tailored look.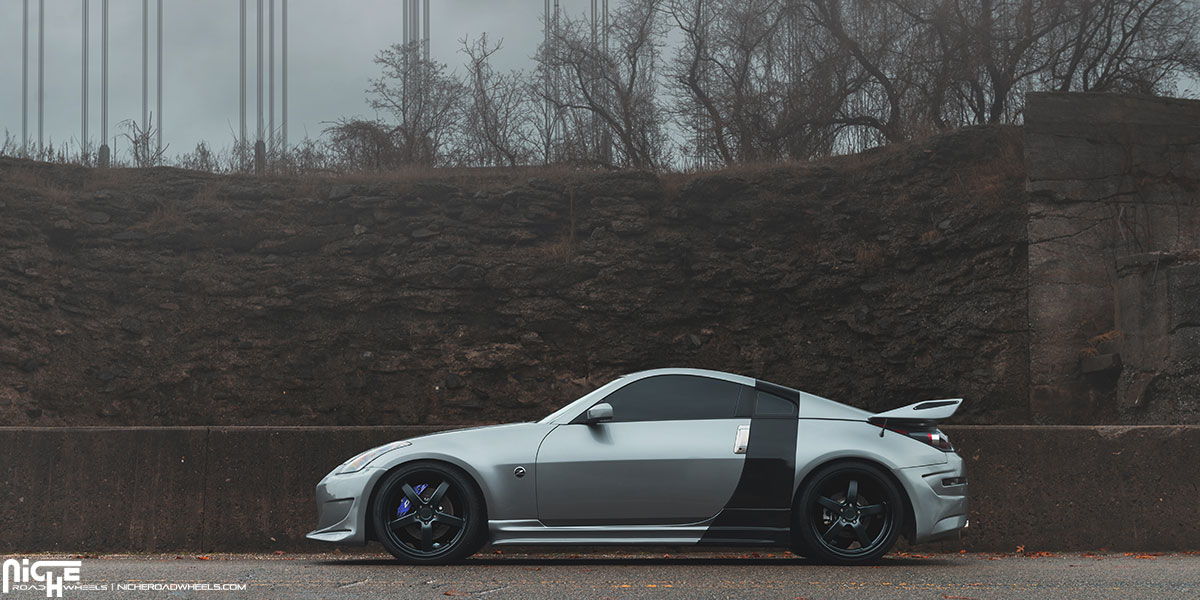 It all starts with the sleek body that's been given a new set of diagonal Black stripes across each of the rear fenders and roof similar to the side blades found on the Audi R8. There's also quite a bit of new bodywork from the front bumper, rear bumper, diffuser, and the massive rear spoiler wing. There's even new side skirts between the Niche Wheels that visually lower the ride height of the 350Z. As an added bonus, new LED taillights have been installed for a meaner look.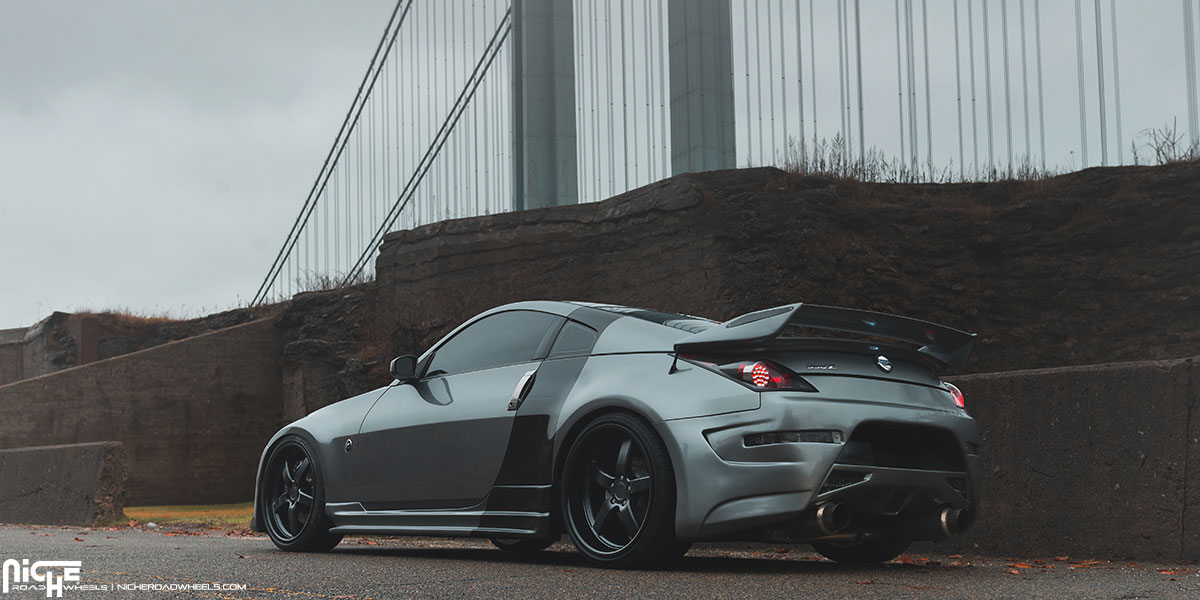 Completing the hardcore tuner look is a new set of Niche Wheels. Here, the owner opted for Niche Pantano – M173 rims and their classic five-spoke, deep-dish look. The new Pantano – M173 wheels were installed in a staggered 20 x 8.5 front and 20 x 10.0 rear setup with the latter benefitting from a deeper lip. Each one of the rims also sports a Matte Black finish with Gloss Black lip that contrasts the Silver exterior of the 350Z perfectly.
The custom-tailored Tuner look of this Nissan 350Z will easily be able to keep the 'Z' nameplate going for a future generation.
Fitment Specifications:
Vehicle: Nissan 350Z
Wheels: Niche Pantano – M173
Wheel Finish: Matte Black with Gloss Black lip
Front Wheels: 20 x 8.5
Rear Wheels: 20 x 10.0
Source: Niche Road Wheels