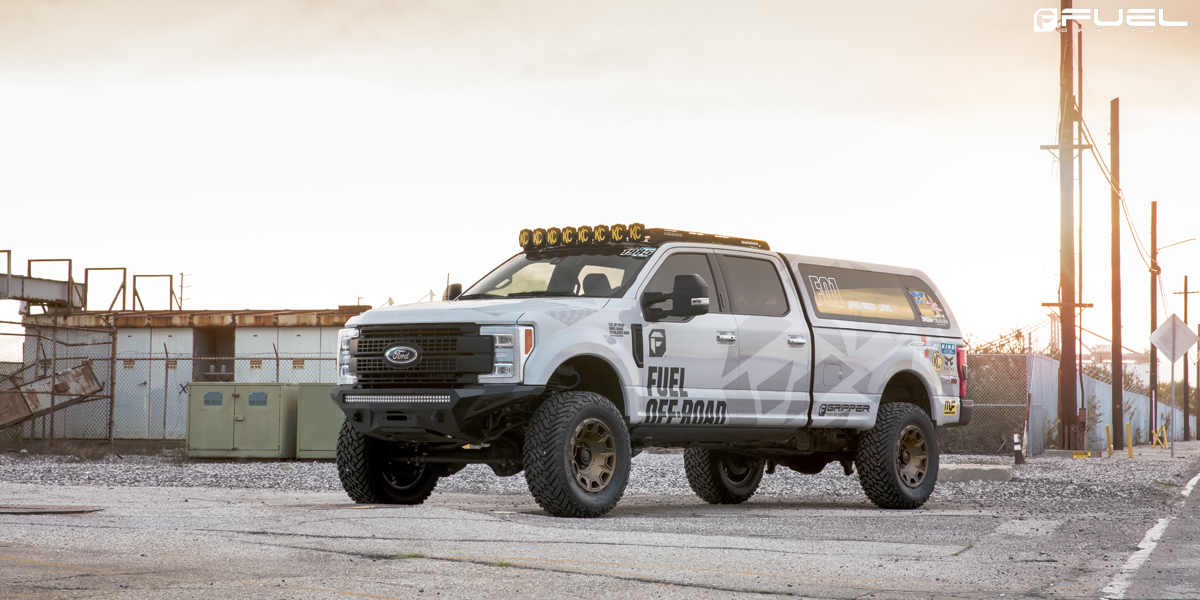 Ready for anything.
The Ford F-250 Super Duty is made for work, but it's also the perfect platform for showing off. This custom Ford F-250 Super Duty may have started out as a work-focused vehicle from the factory, but it's been transformed into an all-out show truck sporting numerous upgrades and new Fuel Wheels that's ready for anything.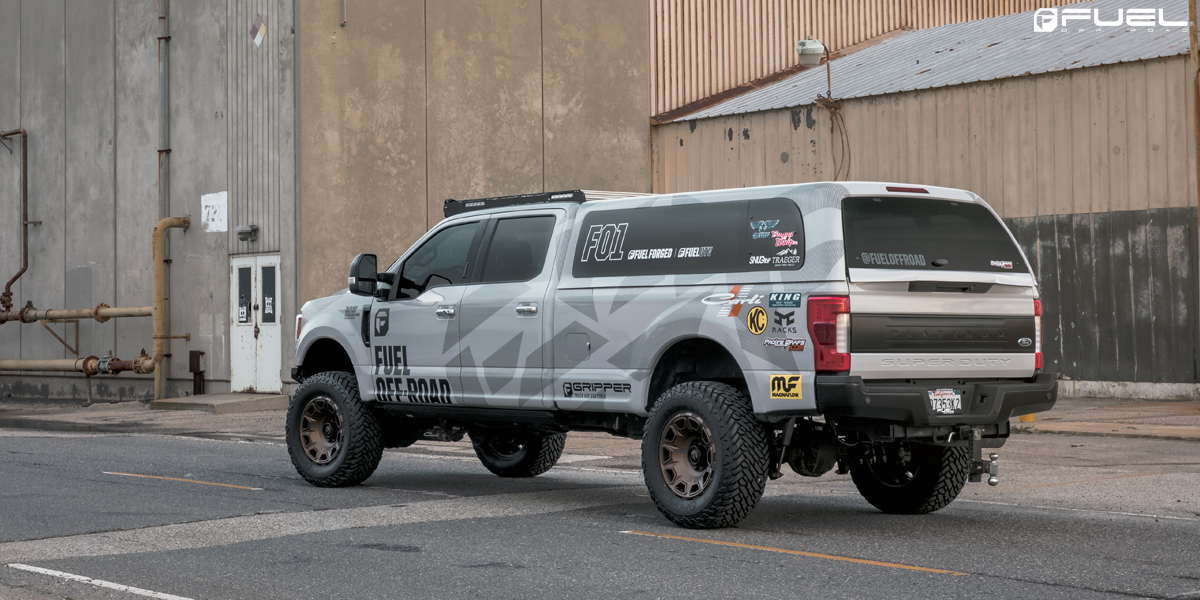 In stock form, this Ford F-250 Super Duty comes standard with a 6.2-liter Boss V-8 engine. This naturally-aspirated eight-cylinder motor churns out 385 horsepower at 5,750 RPM and 430 lb-ft. of torque at 3,800 RPM. That's more than enough to get any kind of job done. Power flows through a six-speed TorqShift automatic gearbox to the rear Fuel Wheels while a burbling exhaust note is emitted out of the large exhaust pipe.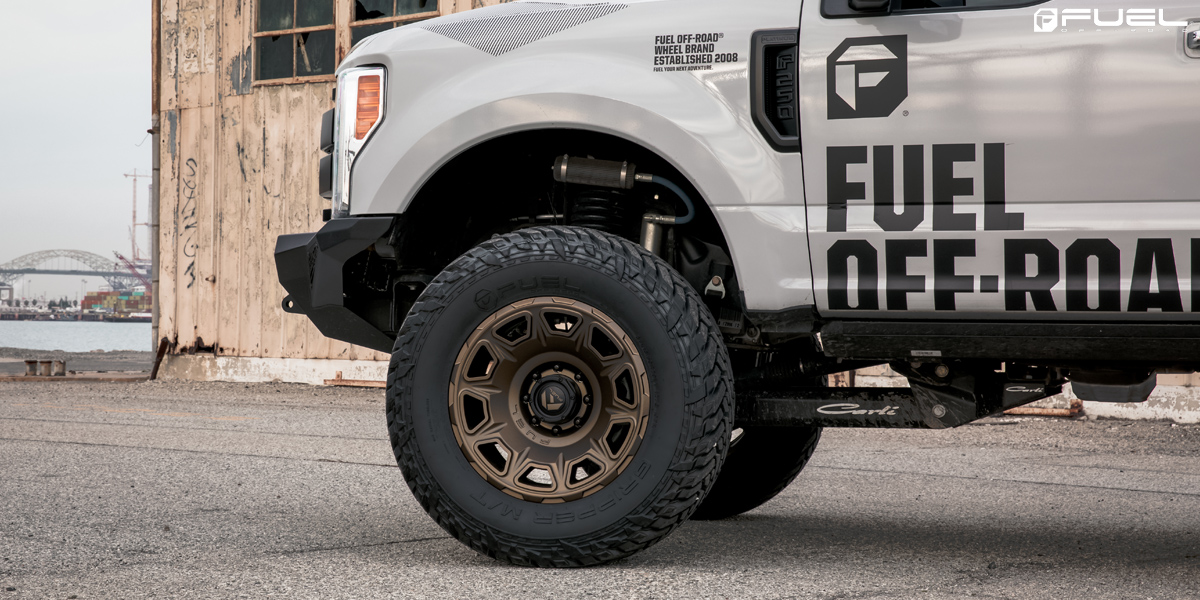 This Ford F-250 Super Duty, however, has been heavily mofidied. There's a new front and rear bumper combo with the former benefitting from an integrated LED light bar. New KC lights sit atop the windshield and are integrated into the roof rack. A new cap has been installed over the bed at the rear and wears the same vinyl wrap design as the rest of the truck. Beneath the fenders is a new lift kit and suspension that allows for the new Fuel Wheels and tires to be installed without fitment issues.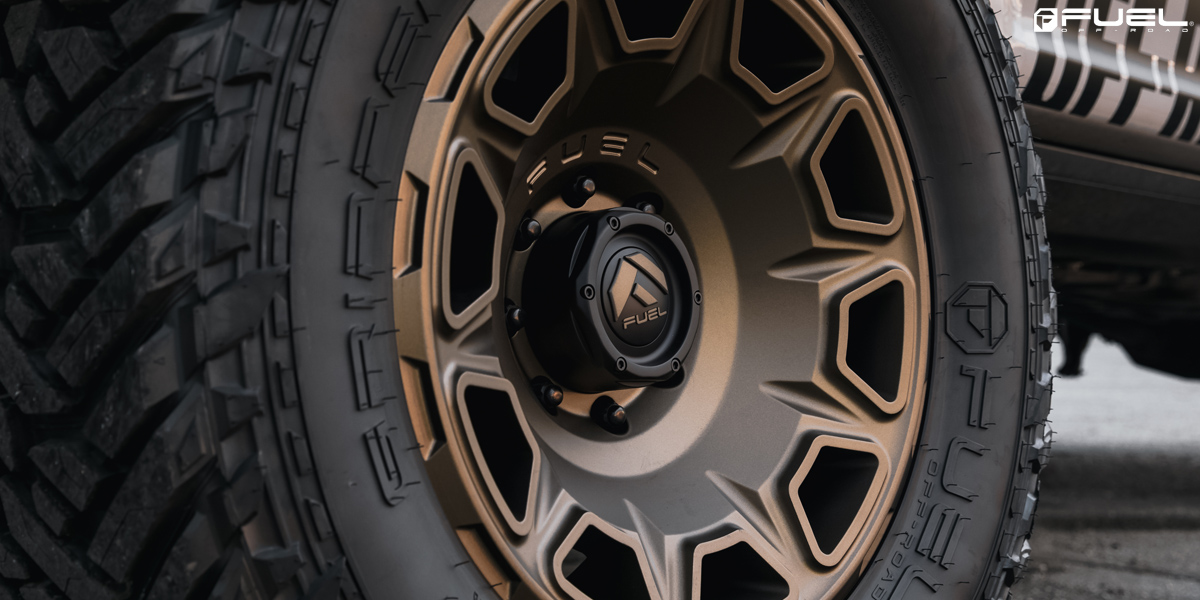 The star of the show is a new set of Fuel Vengeance – D687 rims. These new Fuel Wheels feature a concave face with 10-spoke design that lends a rugged and modern style to the truck. Each one of the Fuel Vengeance – D687 rims measure 20 x 10.0 at the front and rear, and sport a Bronze finish that contrasts the exterior design perfectly. New Fuel Gripper M/T tires add an even more muscular and tough look to the fitment while providing grip on any trail.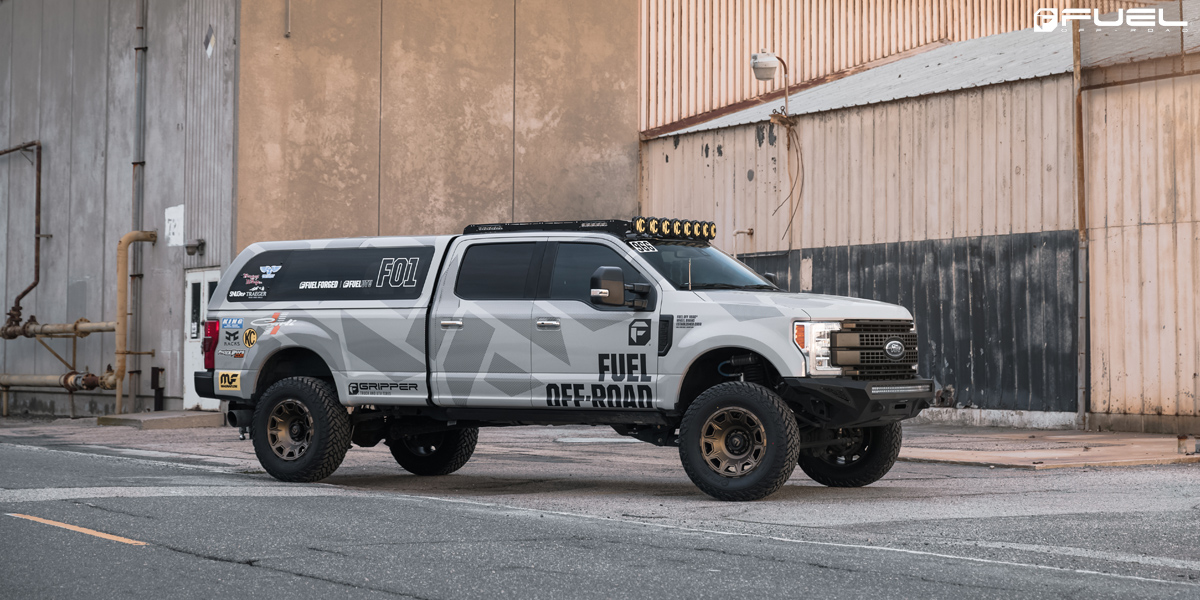 While this Ford F-250 Super Duty with Fuel Vengeance – D687 wheels may be a show car, it's more than capable of tearing things up off-road.

Fitment Specifications:
Vehicle: Ford F-250 Super Duty
Wheels: Fuel Vengeance – D687
Wheel Finish: Bronze
Wheel Size: 20 x 10.0
Tires: Fuel Gripper M/T
Source: Fuel Offroad
Credit: @kues0