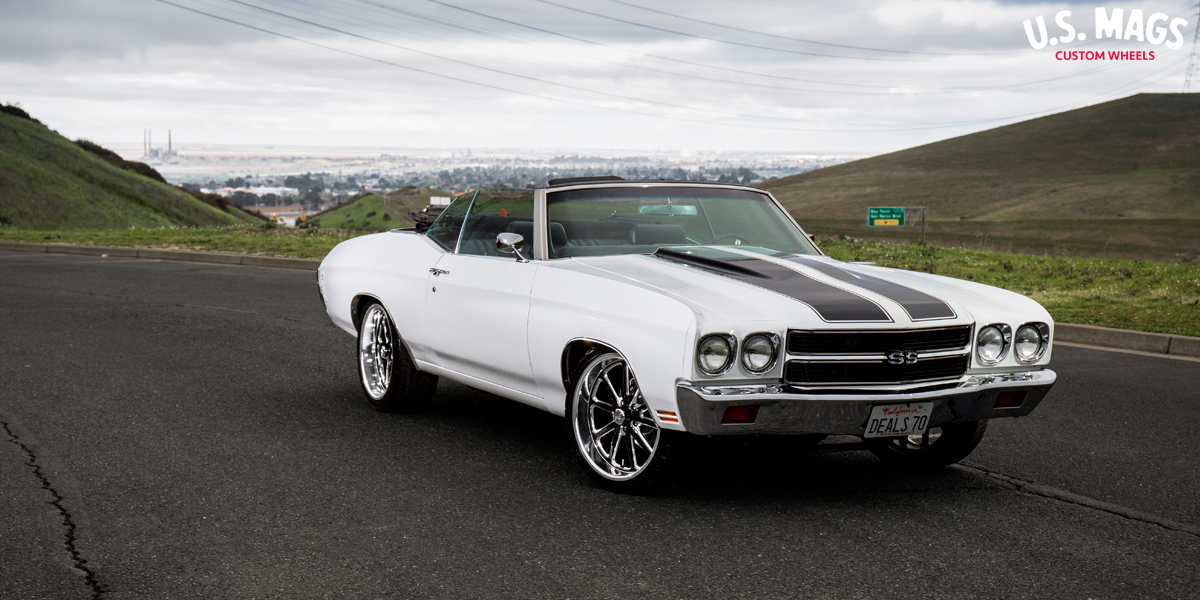 Pure American.
There's nothing like an old-school muscle car. The big bodied sports cars with massive V-8s thrown beneath their hoods and rear-wheel drive was a recipe for good fun in a straight line. These things flew, looked good, and knew how to shred rubber. This Chevrolet Chevelle SS convertible has been maintained throughout the years and now wears a set of US MAG wheels to finish things off.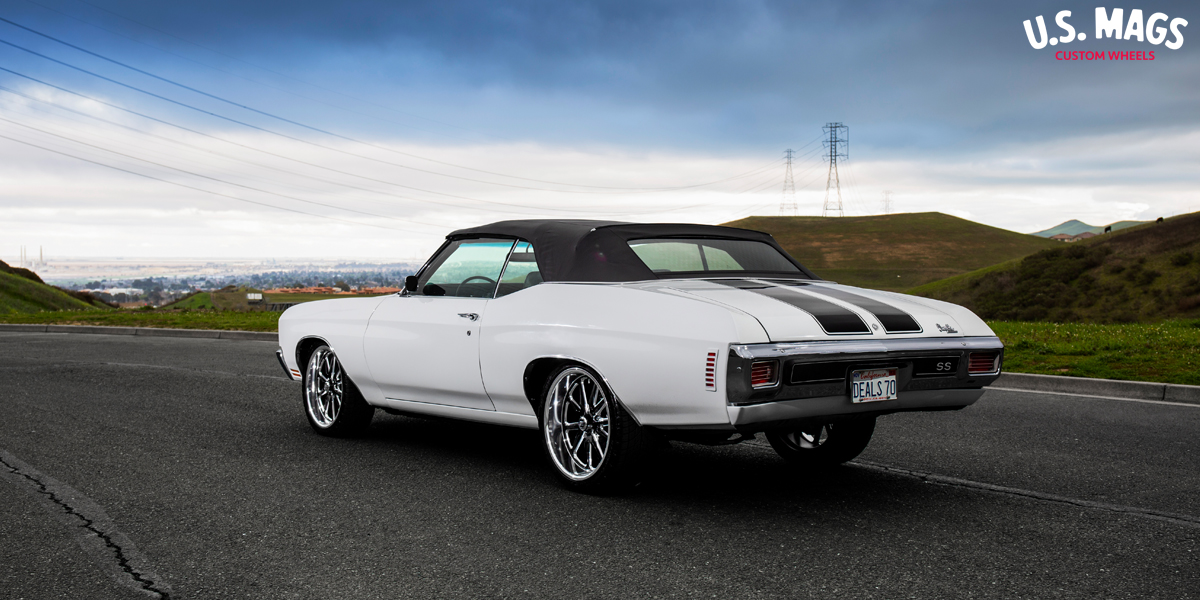 The Chevrolet Chevelle was one of the more popular muscle cars of the era. Its third generation really expanded offerings for drivers and gave them the ability to really amp up the power. The SS model came standard with a 402 cubic inch V-8 engine that churned out 330 bhp – according to factory ratings. We all know that there were a few more ponies reaching the rear US MAG wheels in stock form.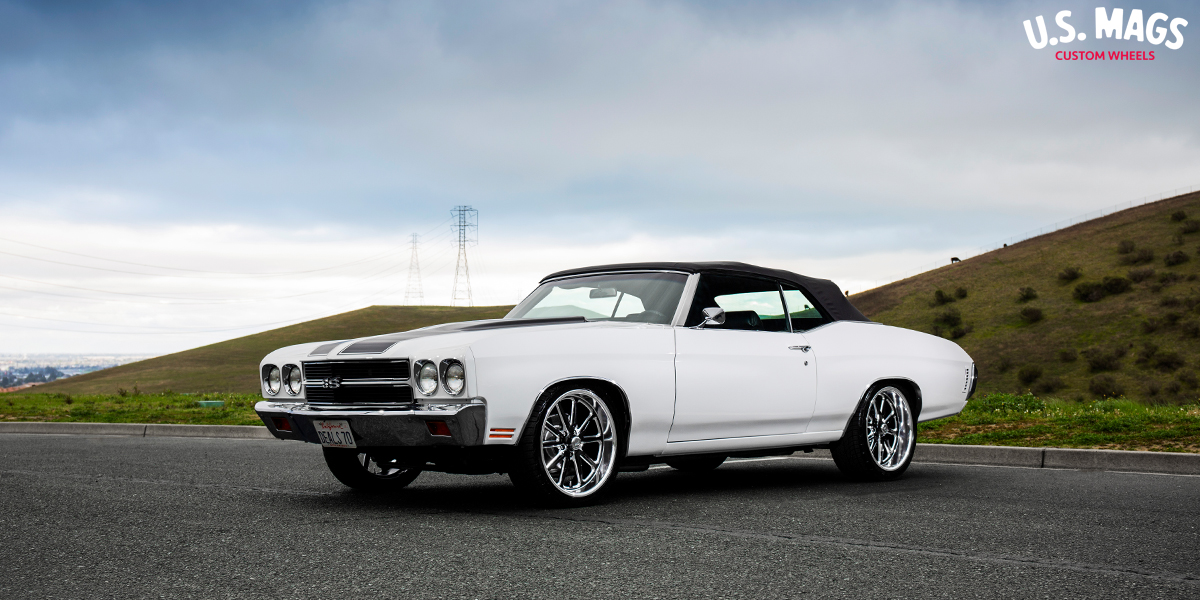 This Chevrolet Chevelle is a garage queen. It sports a gorgeous White paint with two Black stripes running from the hood to the rear for a sporty contrast that matches the vinyl drop top. This muscle car has been meticulously maintained and now also sports a new set of US MAG Wheels.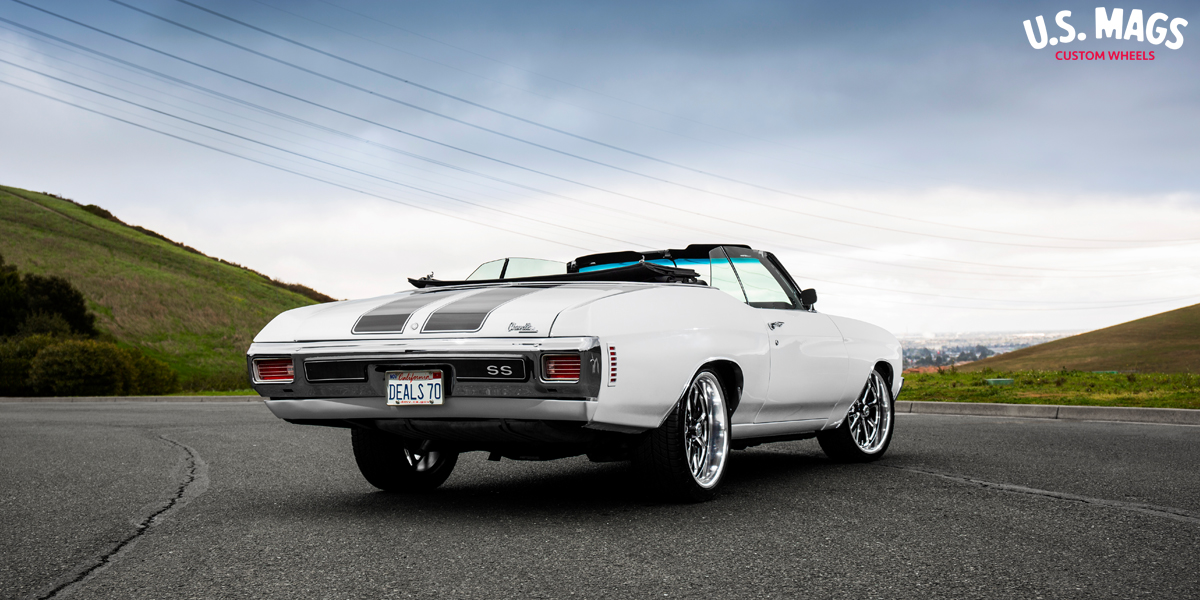 For this fitment, new US MAG Rambler – u117 rims were chosen. The five split-spoke design of the Rambler – u117 rims and deep lip make them perfect for showing off a muscle car like the Chevelle. The new US MAG wheels measure a large 20 inches in diameter and wear a Gloss Black and Milled finish with Diamond Cut lip that matches the color scheme of the body well.
Muscle cars aren't what they used to be and they surely don't look as good as this Chevelle SS with US MAG Rambler – u117 wheels!
Fitment Specifications:
Vehicle: Chevrolet Chevelle SS
Wheels: US MAG Rambler – u117
Wheel Finish: Gloss Black & Milled with Diamond Cut Lip
Wheel Diameter: 20 inches
Credit: @qu1ckworks @deealsonwheelsjuan
Source: US MAG