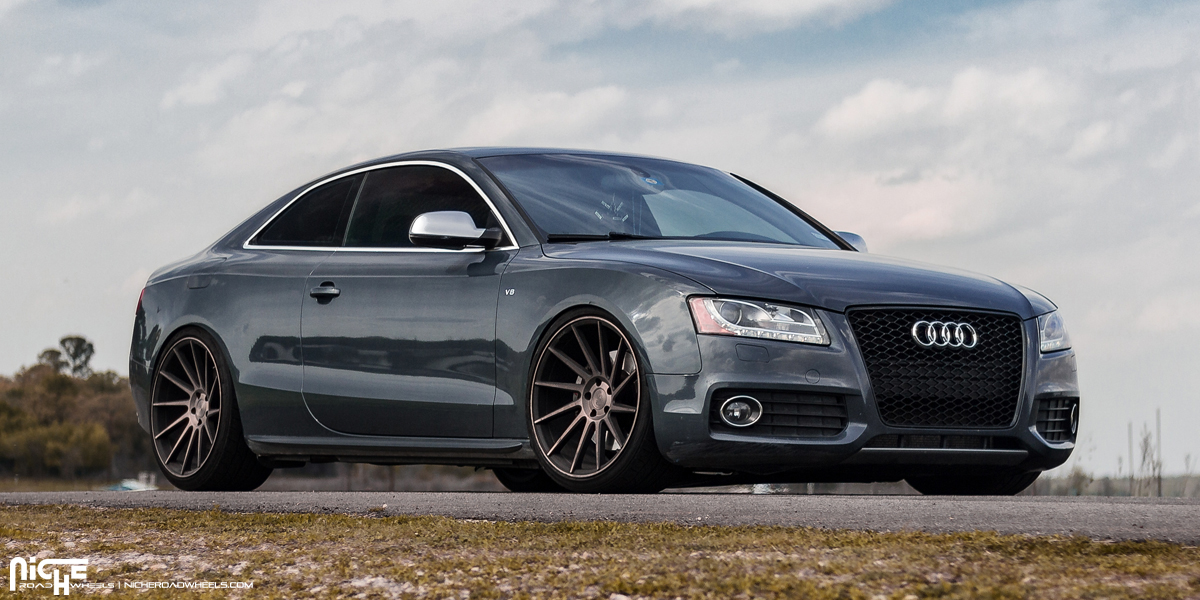 The good times.
When it first came out in 2007, the Audi S5 was one of the most beautiful cars on the market thanks to its sleek styling and LED lights. Since then, the car and its competition has evolved. However, the styling is still gorgeous, especially when it has a set of Niche Wheels like this bad boy.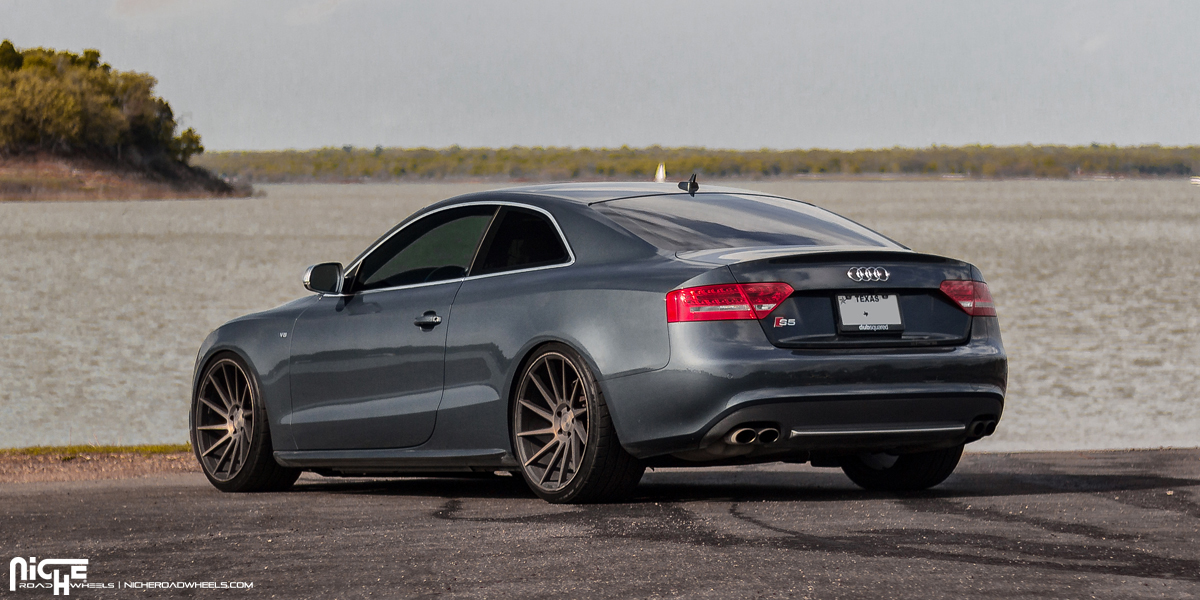 Unlike the twin-scroll turbocharged V-6 used in the Audi S5 today, this first-gen model comes packed with the tried-and-true 4.2-liter V-8 engine. This naturally-aspirated motor cranks out 349 horsepower at 7,000 RPM and 325 lb-ft. of torque at 3,500 RPM for all four of the Niche Wheels. That high-revving fun is something that just isn't on tap with the force-fed V-6 motors that followed.
This Audi S5 is keeping the style alive with a few simple but effective upgrades. Some dark window tint gives the sports coupe a more menacing look as it rolls down the road with its LED daytime running lights illuminated. The entire chassis was also lowered, giving it a better center of gravity and flush look as its Niche Wheels are neatly tucked beneath the fenders.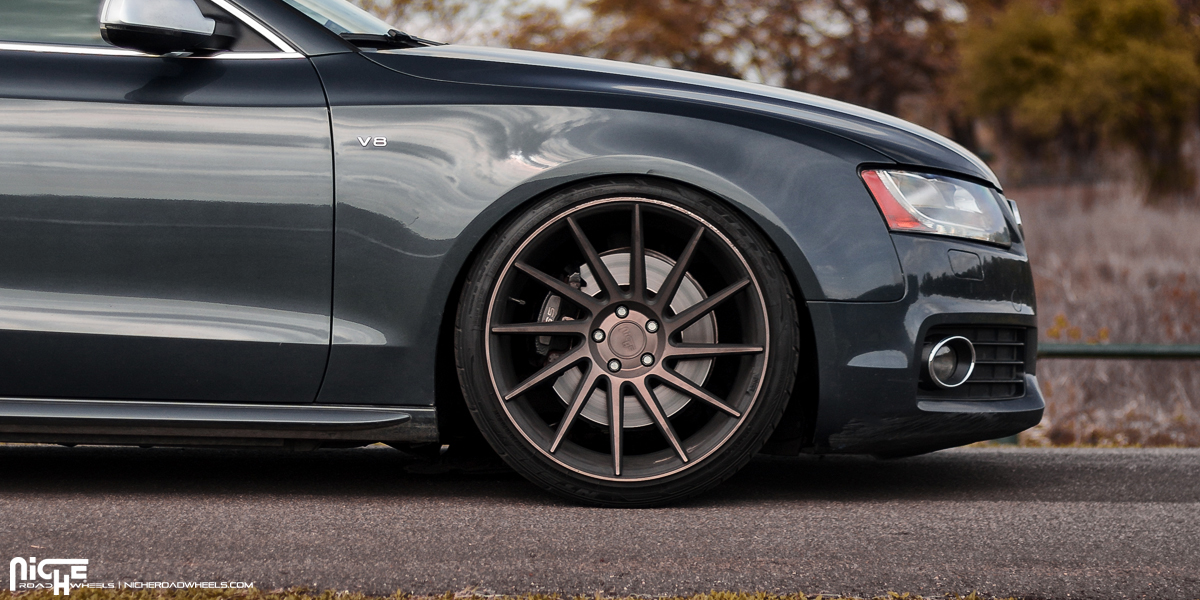 The real star of the show are the new Niche Surge – M114 rims. These directional-spoke, concave Niche Wheels create an impact visually by emphasizing speed and power with their design. Here, the Niche Surge – M114 rims were installed in a wide 20 x 10.5 size at the front and rear, and shod in sport tires for all sorts of grip on the pavement.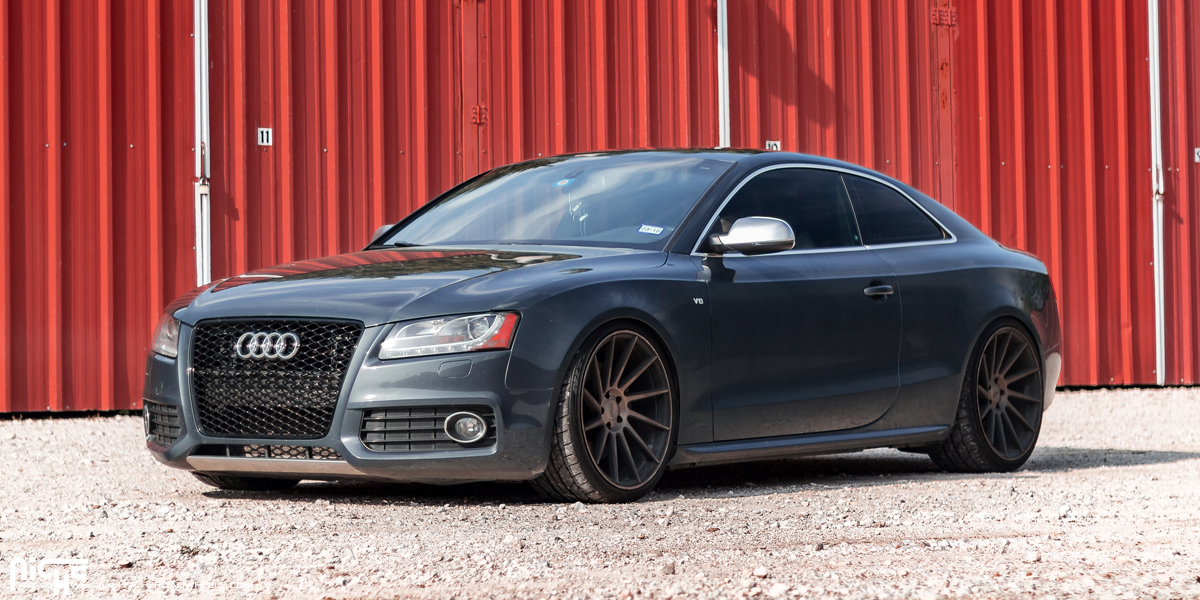 The first-generation Audi S5 and its celebrated V-8 engine may have gone the way of the dinosaurs in favor for a more high-tech, lower-displacement model, but this Audi S5 and its V-8 will be sticking around for a while with its new set of Niche Surge – M114 rims.
Fitment Specifications:
Vehicle: Audi S5
Wheels: Niche Surged – M114
Wheel Finish: Bronze
Wheel Size: 20 x 10.5
Source: Niche Road Wheels