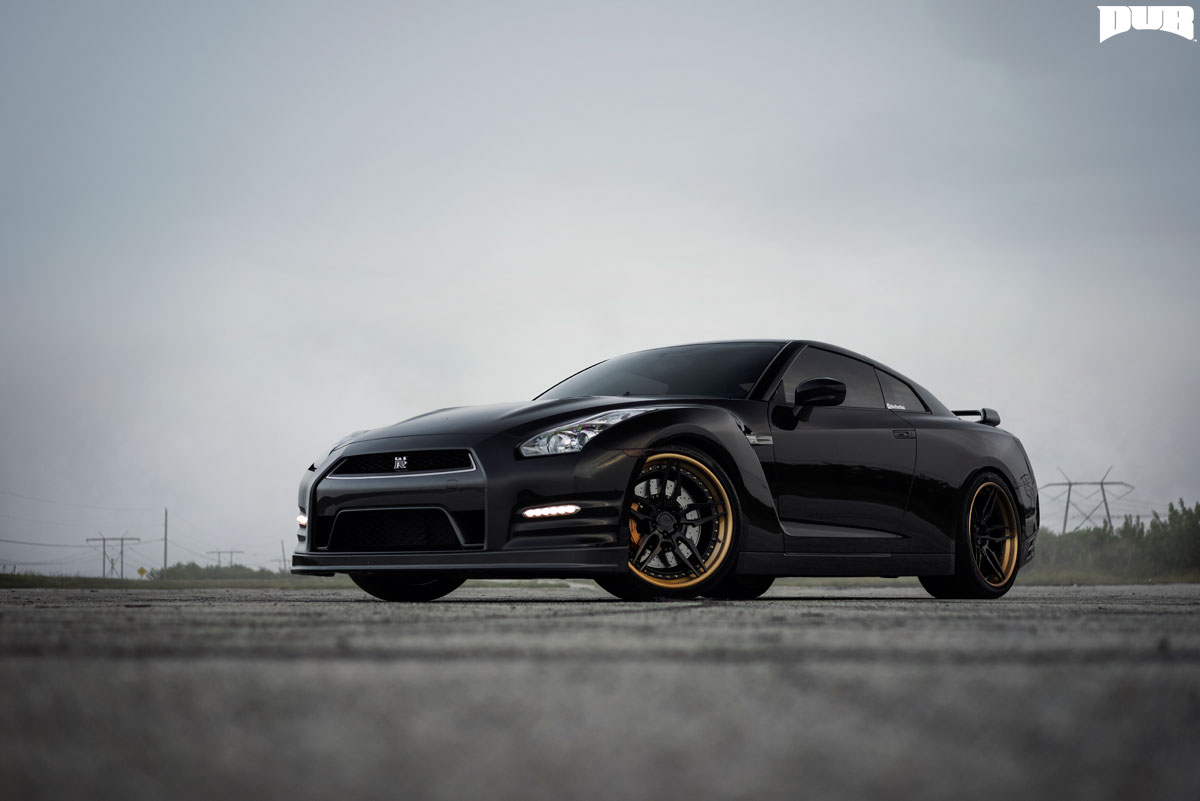 The Miami Monster.
If you're looking for utterly incredible performance in a relatively affordable package, look no further than the Nissan GT-R. Its "Godzilla" nickname has been earned throughout the decades thanks to its ability to produce monstrous acceleration and handling performance. This R35 2014 Nissan GT-R in Miami is basking in the sun with its new DUB Wheels and tearing up the track.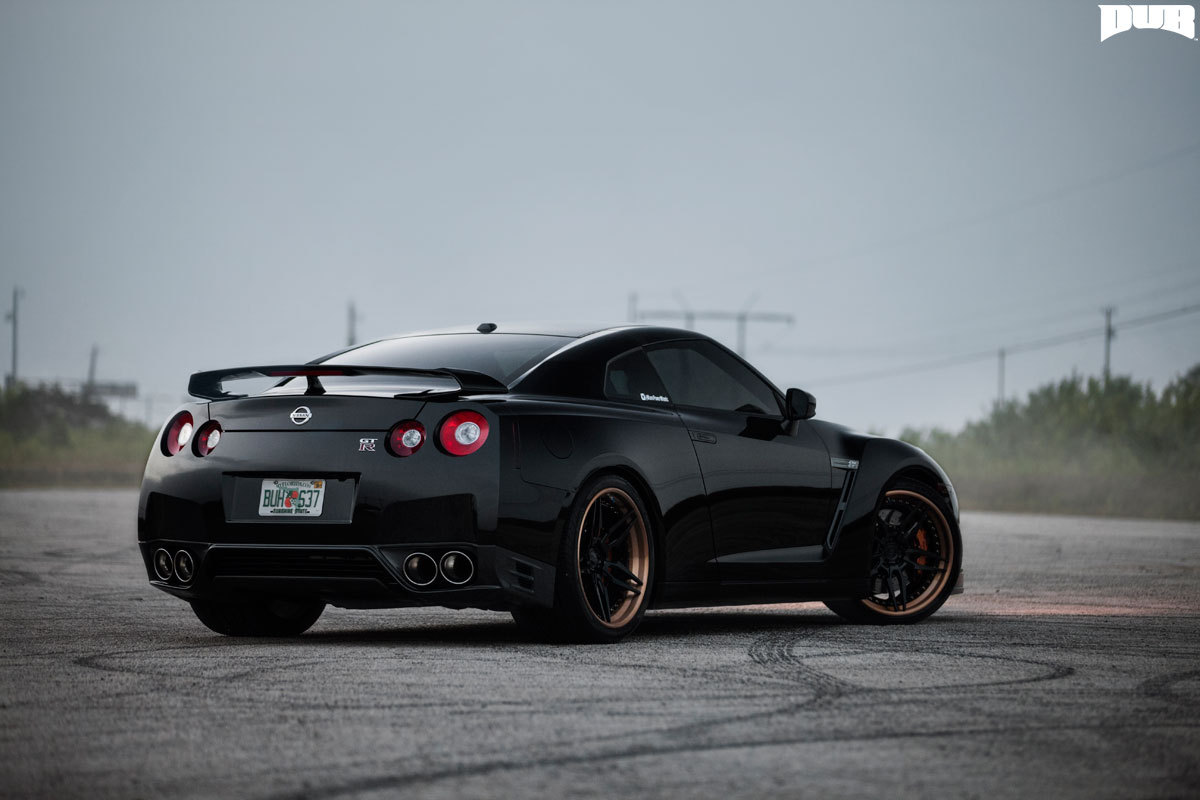 The twin-turbocharged 3.8-liter V-6 engine at the heart of Godzilla is part of the reason why the super car is so formidable. A total of 545 horsepower at 6,400 RPM and 463 lb-ft. of torque from 3,200 to 5,800 RPM reaching all four wheels can easily rocket the GT-R to its 196 mph top speed. The new DUB Wheels are also more than up to the challenge of handling that power on this slick Black beast.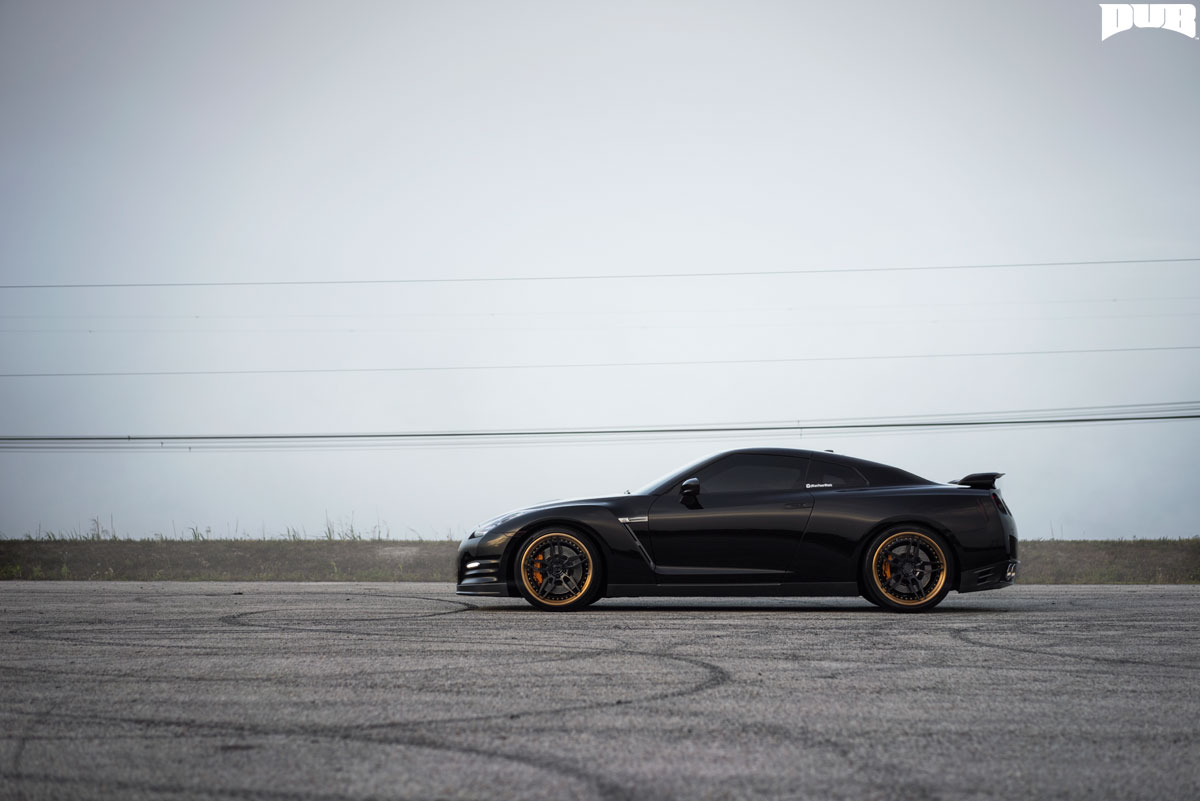 The performance is only part of the game with this 2014 Nissan GT-R. The other part of what makes this monster so mean is its new set of DUB Attack 5 rims. The new rims were installed in a large and wide 21 x 10.5 front and 21 x 12.5 rear staggered setup that offer up a large footprint. The DUB Wheels were also equipped with some sticky Pirelli P-Zero Nero tires measuring 285/30 R21 up front and 355/25 R21 at the rear for endless levels of grip whether it's from a launch or around corners.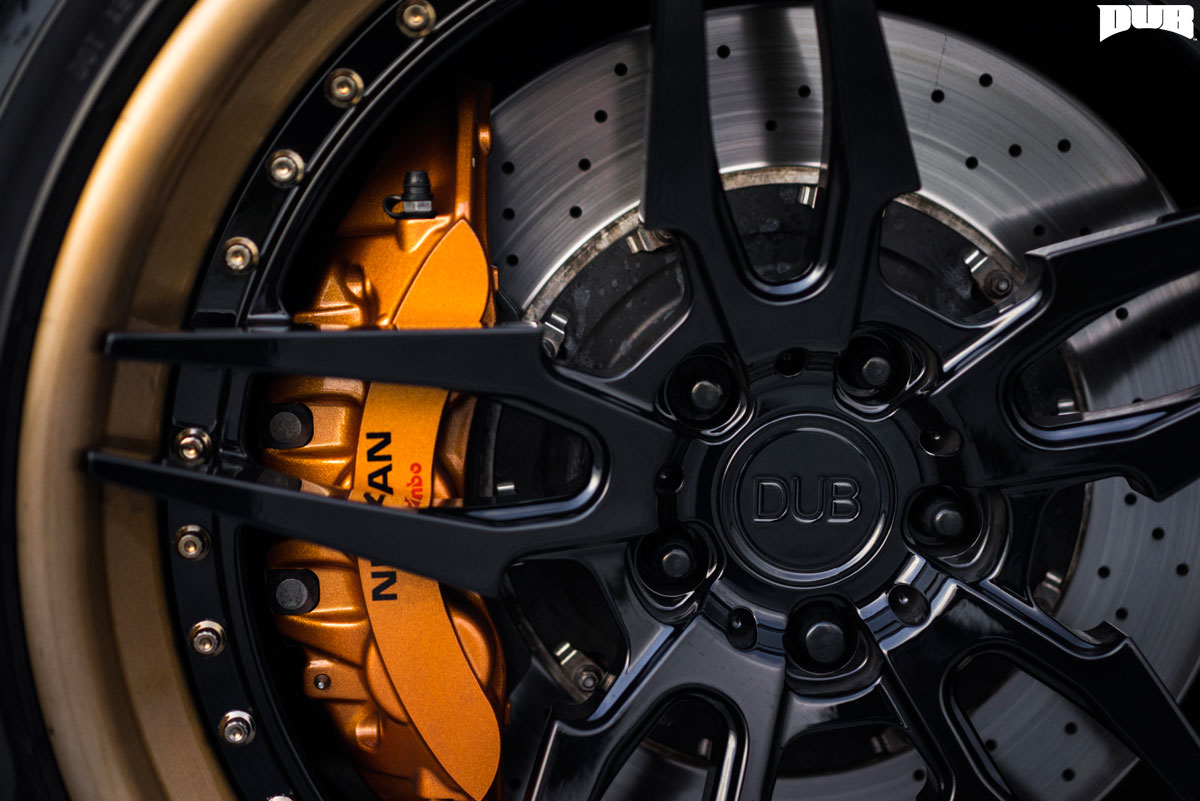 But the fitment wasn't finished there with the DUB Wheels. The concave Attack 5 rims with step lips and floating spoke design were finished with a smooth matte black color on each center and brushed copper along the lips to draw attention to the wheels. Dropping the ride height by a full inch and creating a flush stance inside the fenders are new H&R springs.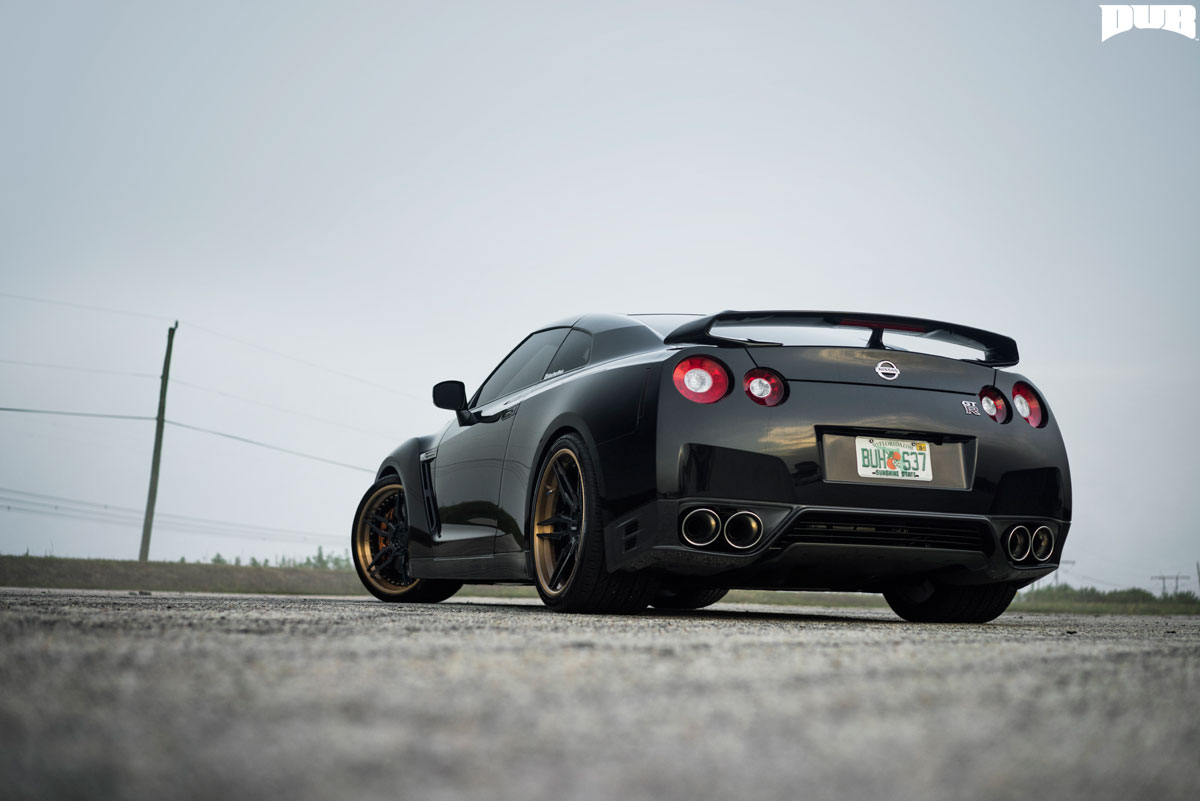 Armed with this new set of DUB Attack 5 rims, this Nissan GT-R is ready to take over Miami.
Fitment Specifications:
Vehicle: 2014 Nissan GT-R
Wheels: DUB Attack 5
Wheel Finish: Matte black centers with brushed copper lips
Front Wheels: 21 x 10.5
Rear Wheels: 21 x 12.5
Tires: Pirelli P-Zero Nero
Front Tires: 285/30 R21
Rear Tires: 355/25 R21
Suspension: H&R springs; 1.0-inch lowered ride height
Source: DUB