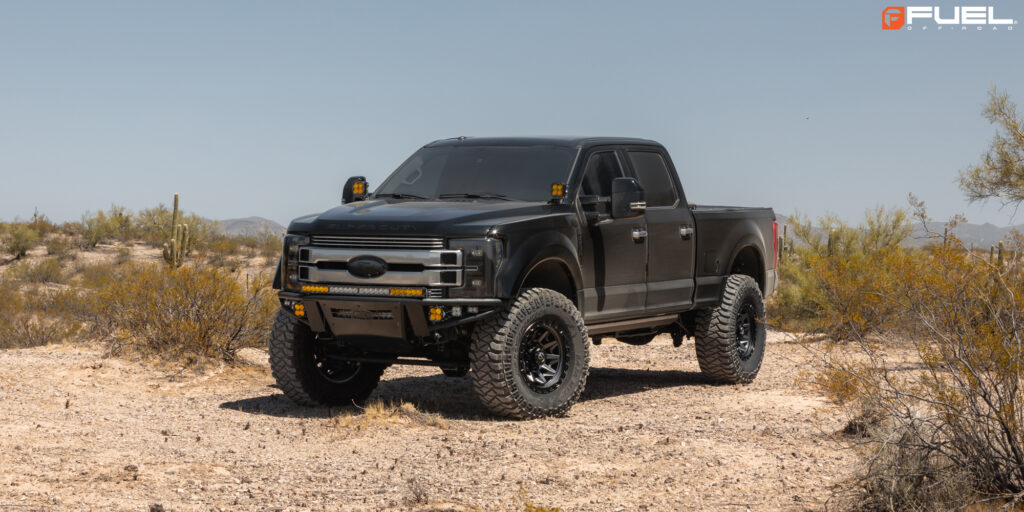 Ready for some off-roading!
The Ford F-250 is a mean, muscular machine right off the factory line. The fourth-generation Super Duty models have more muscle, less weight, and better tech – all aimed at getting the job done more efficiently than ever before. This Ford F-250 Super Duty is all that and then some. It's made for some off-road fun thanks to some exterior and suspension upgrades along with new Fuel wheels and meaty tires.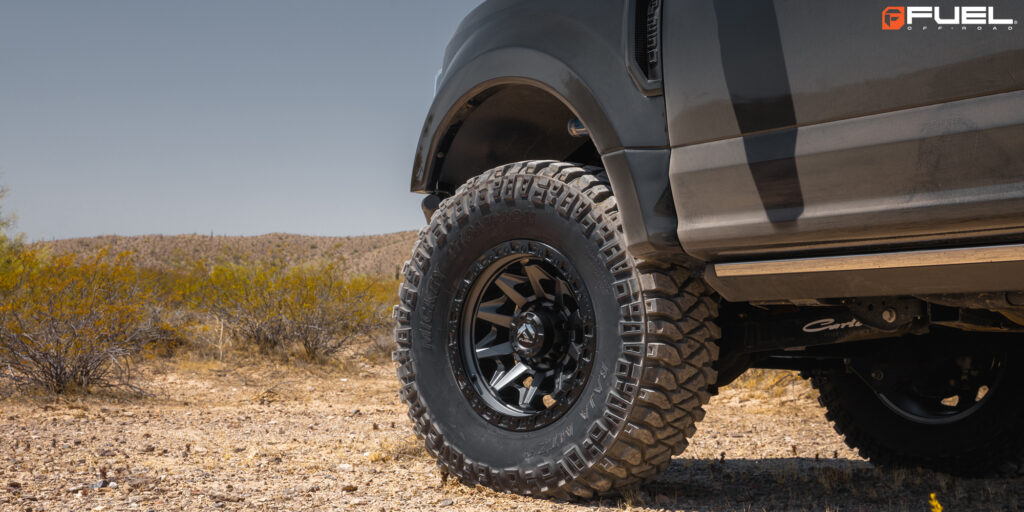 This Ford F-250 comes packed with quite a bit of gasoline-burning muscle right off the factory floor. There's a 6.2-liter Boss V-8 engine that's churning out 385 horsepower at 5,750 RPM and 430 lb-ft. of torque at 3,800 RPM through a six-speed TorqShift automatic transmission for the Fuel wheels to consume. That's more than enough to conquer off-road obstacles, but there was more fun in store for this F-250.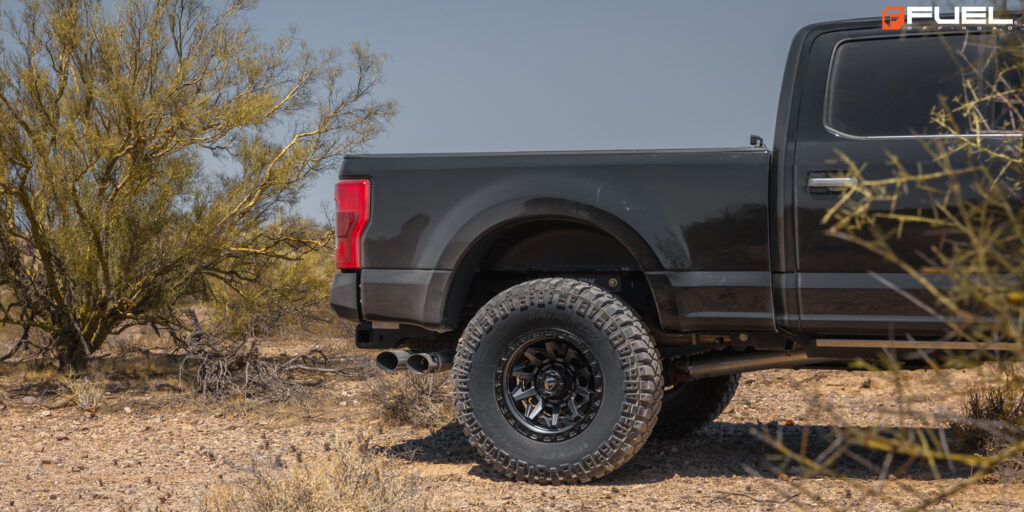 The owner of this Super Duty added in a new front bumper with sump guard and integrated LED light bars and packs to illuminate the trail ahead. New headlights with a Black tint and surround matches the exterior paint job and tinted windows perfectly. New side steps sit between the new Fuel wheels while a lift kit and new suspension upgrades make for added clearance for off-road fun.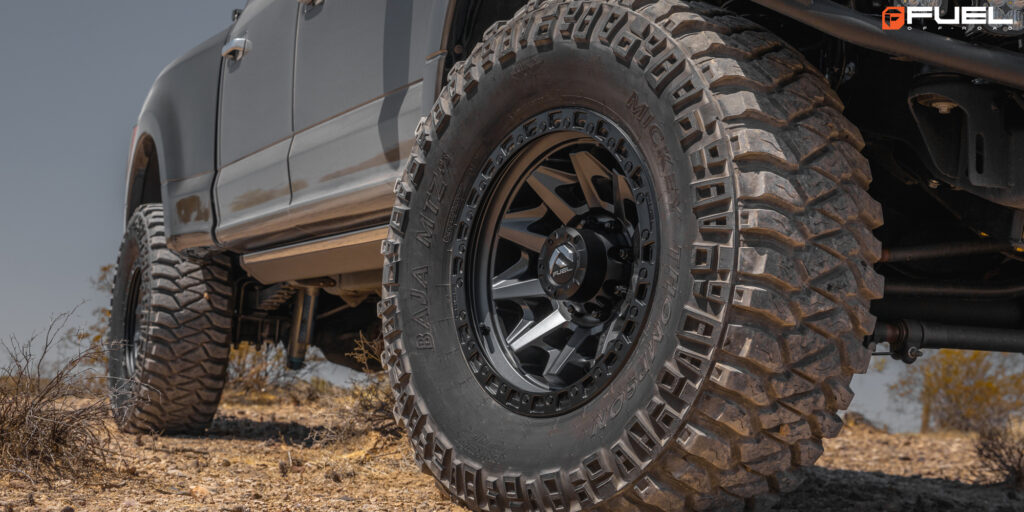 Hitting the dirt is a new set of Fuel Covert – D716 rims. These new Fuel wheels feature a 10-spoke design with a concave depth, protruding center cap, and beadlock outer rim for a rugged look. Each one of the Fuel Covert – D716 rims boasts a Matte Anthracite finish with the outer rim being finished in a darker Black color. The new Fuel Covert – D716 rims measure 20-inches at the front and rear, and are shod in 40 x 14.50 R20 Mickey Thompson Baja MTZ P3 tires that are built for mud terrain performance with on-road traction.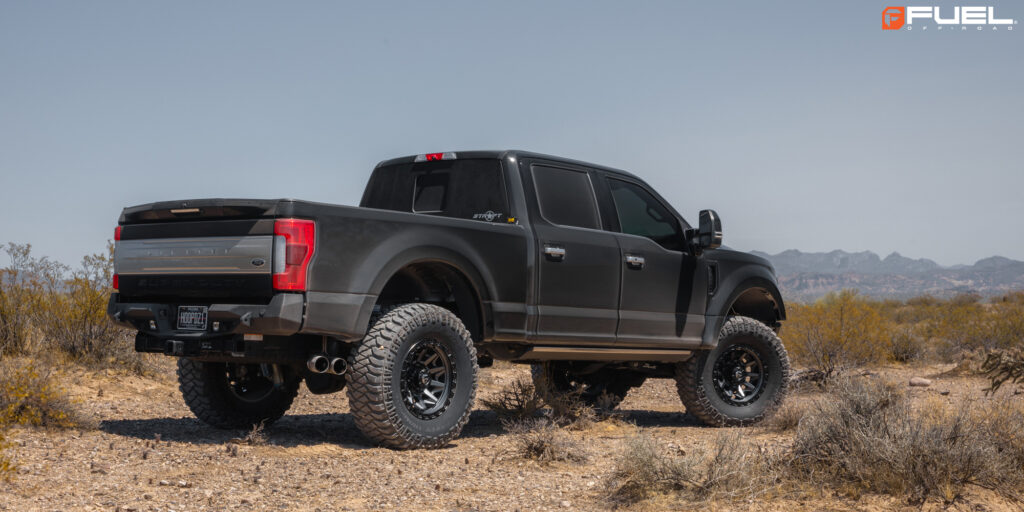 This Ford F-250 is tough, rugged, and ready for anything that the asphalt or terrain will throw at it thanks to its new upgrades and Fuel Covert – D716 wheels.
Fitment Specifications:
Vehicle: Ford F-250 Super Duty
Wheels: Fuel Covert – D716
Wheel Finish: Matte Anthracite with Black Ring
Wheel Diameter: 20 inches
Tires: Mickey Thompson Baja MTZ P3
Tire Size: 40 x 14.50 R20
Source: Fuel Offroad