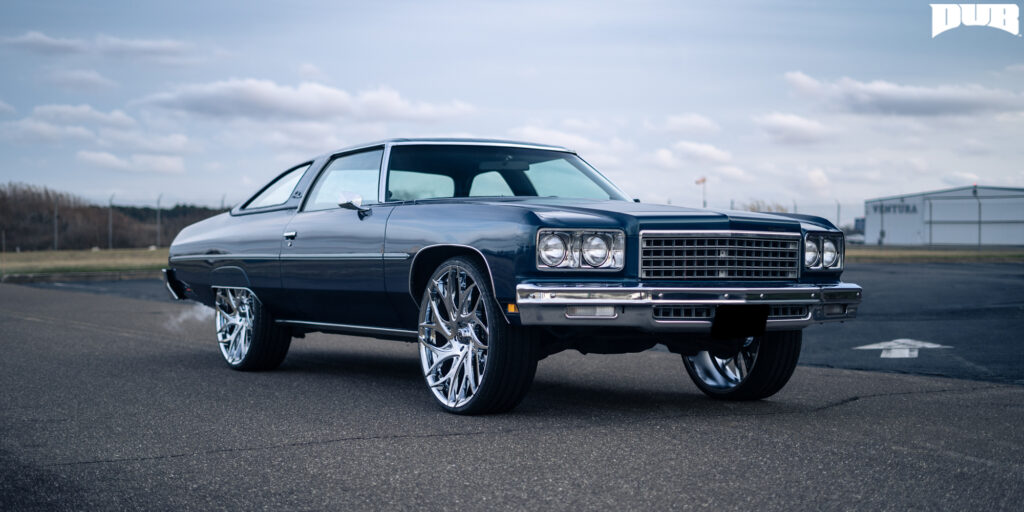 American gangster.
The Chevrolet Impala has been one of the most successful full-size automobiles in General Motors lineup. The fifth-generation model continued that success and was incredibly popular in the '70s and was the pinnacle of big-bodied American cars. This road yacht was a monster, and this restored bad boy is riding high on a new set of DUB wheels.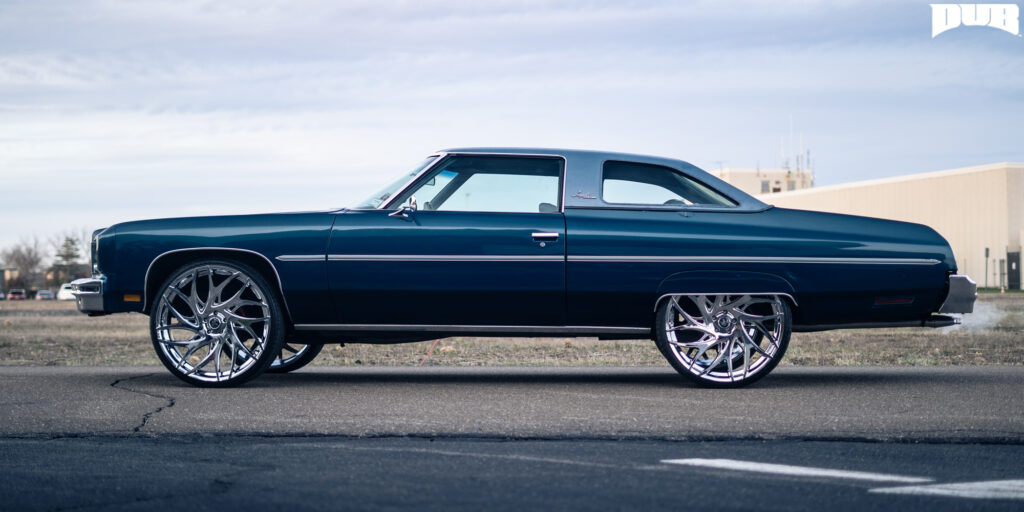 The Chevrolet Impala could be had in a variety of configurations such as the sedan, coupe, and wagon. This Impala coupe had a clean, '70s style that's nothing short of classic. Just like most other American automobiles at the time, a range of V-8 engines were available to drive the rear DUB wheels from the 350 cubic-inch V-8 with 250 horsepower to the massive 454 cubic-inch big block V-8 with 390 horsepower when paired with the Turbo-Jet transmission.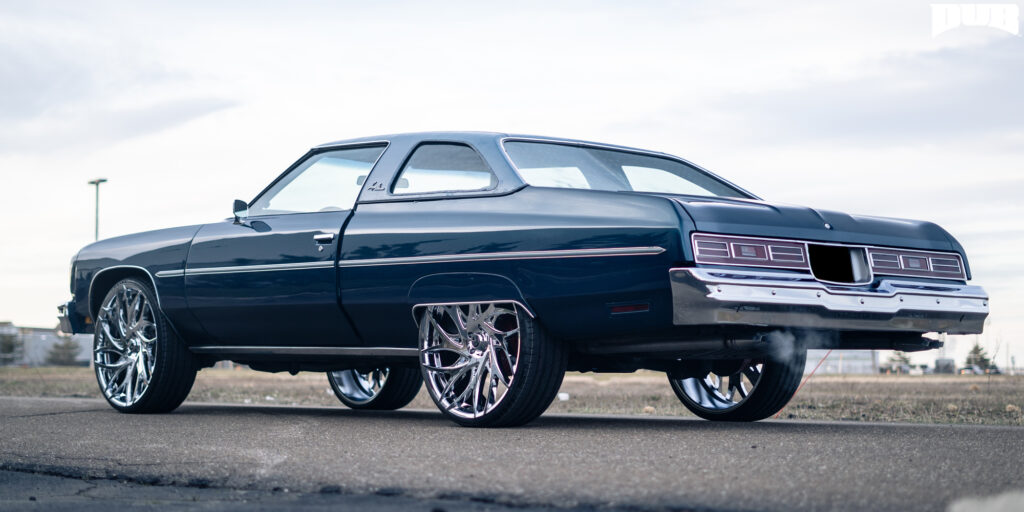 The Chevrolet Impala Coupe was king of cruising and this Impala is continuing that trend with some serious style. The entire car has been painstakingly kept in a clean, superb condition that makes it looks as if it had just rolled off the showroom floor. The entire suspension has been modified to accommodate the new DUB wheels sitting beneath the fenders while the exhaust system was upgraded and now features tips shaped like the Chevrolet bowtie.
The star of the show here is a new set of DUB GOAT – S258 rims. These DUB wheels feature a directional take on a classic mesh spoke design. Each DUB GOAT – S258 rim features a vibrant Chrome finish like classic American cars of yesteryear liked to flaunt. At the front and rear, the DUB GOAT – S258 rims measure 26 inches in diameter and are shod in 275/25 ZR26 tires.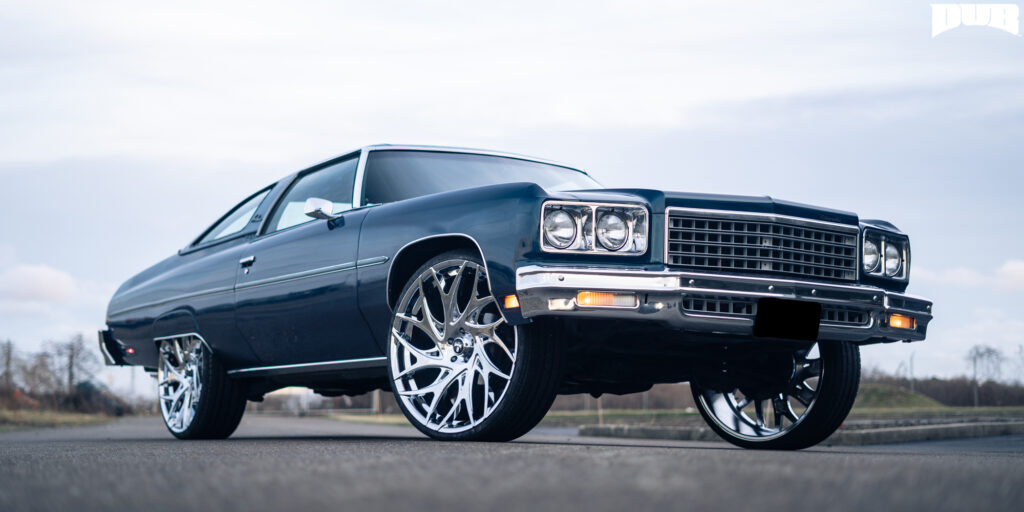 Armed with these DUB GOAT – S258 wheels, this Chevrolet Impala Coupe is going to be owning the road and cruising in style for years to come!
Fitment Specifications:
Vehicle: Chevrolet Impala Coupe
Wheels: DUB G.O.A.T. – S258
Wheel Finish: Chrome
Wheel Diameter: 26 inches
Tire Size: 275/25 ZR26
Source: DUB Wheels