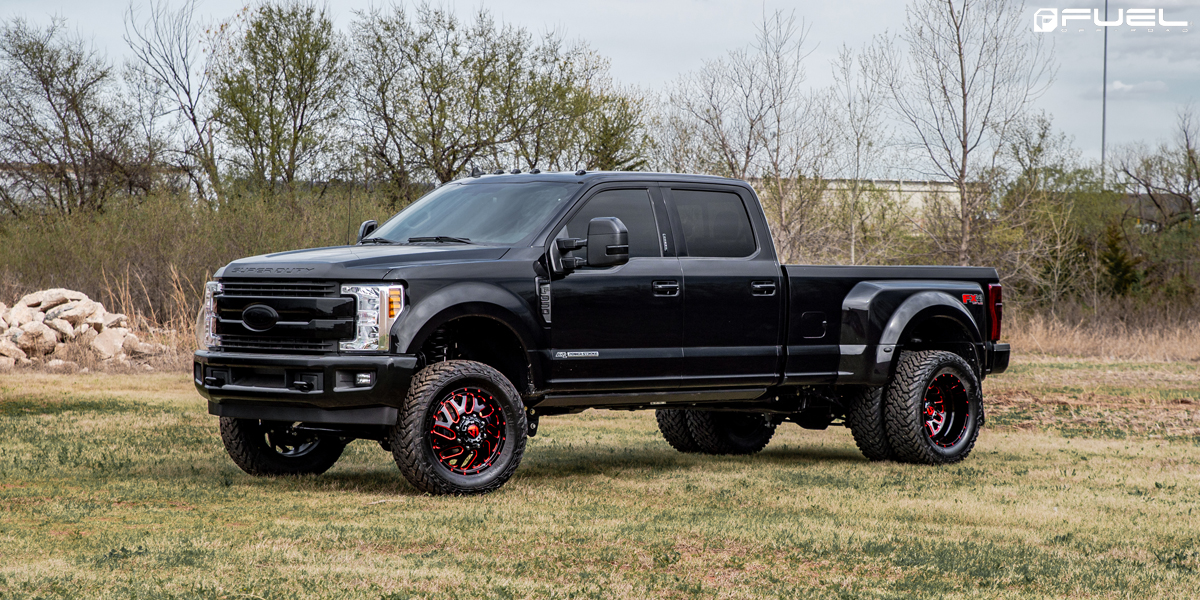 Bringing on the power!
There are full-size trucks and then there's the Ford F-350 Super Duty. This bad boy comes packing some serious heat and muscle for any kind of job that is thrown its way. It's big, mean, and reliable. It's also perfect for some upgrades, and this owner has done just that with some new suspension work, exterior modifications, and new Fuel Wheels.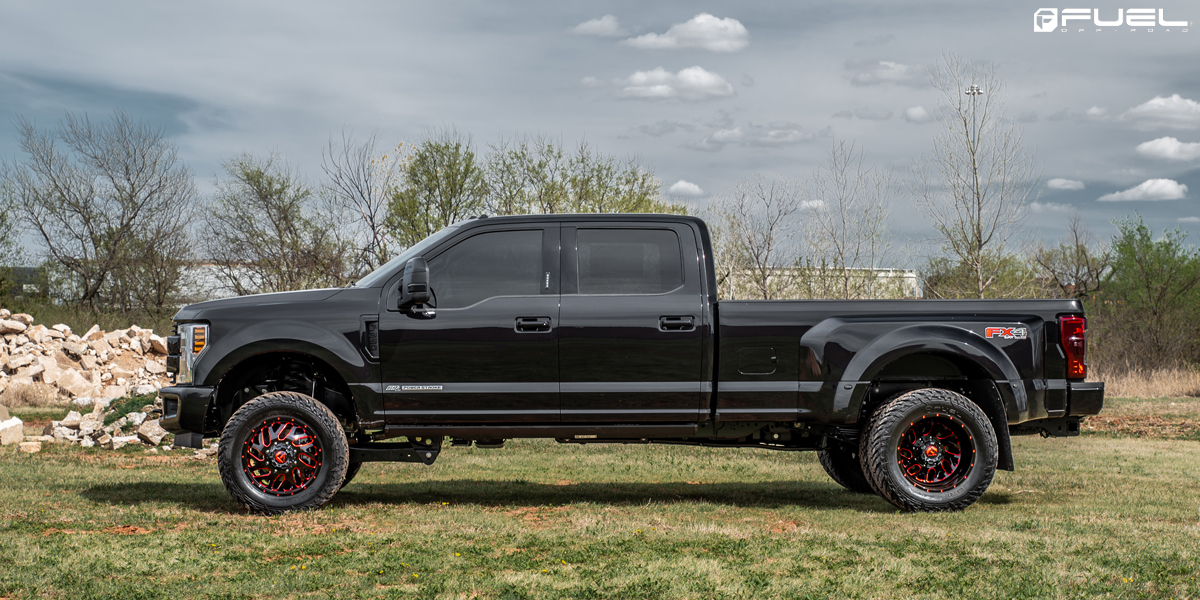 This Ford F-350 Super Duty is large and in charge, and needed an engine right from the factory that could handle its size and payload. So, Ford stuffed their 6.7-liter Power Stroke turbodiesel V-8 engine in there that sends 450 horsepower at 2,800 RPM and 935 lb-ft. of torque at 1,800 RPM to all four of the Fuel Wheels through a six-speed TorqShift automatic transmission.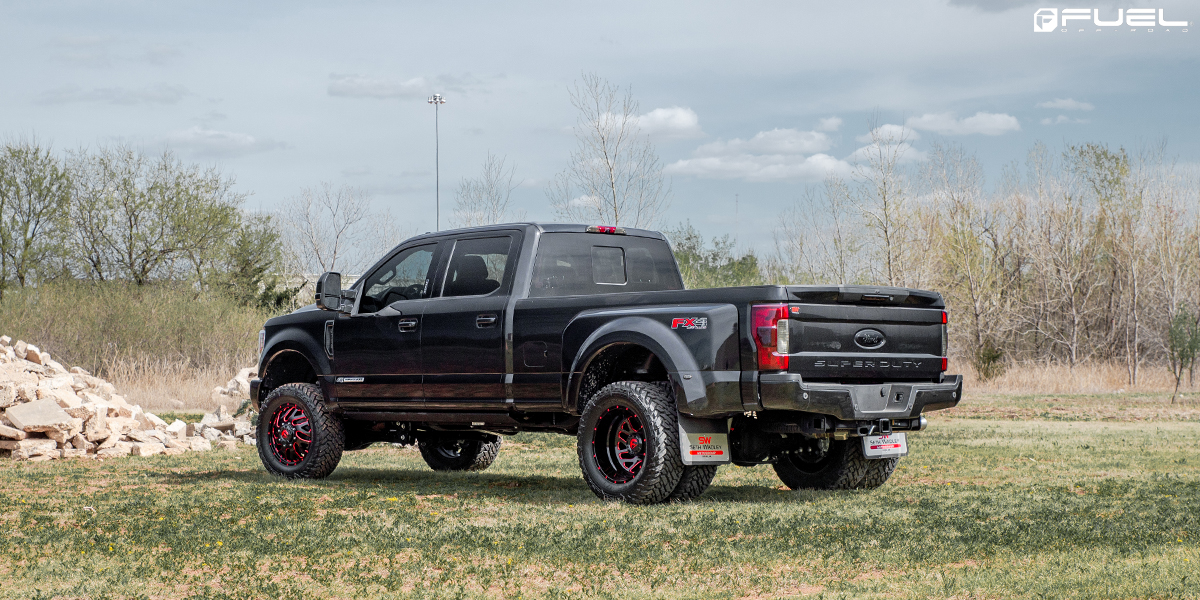 This Ford F-350 Super Duty isn't your average Super Duty. The owner had all of the windows tinted and the front grille Blacked out along with the badge. The factory suspension was also given a healthy lift kit that makes room for the new Fuel Wheels.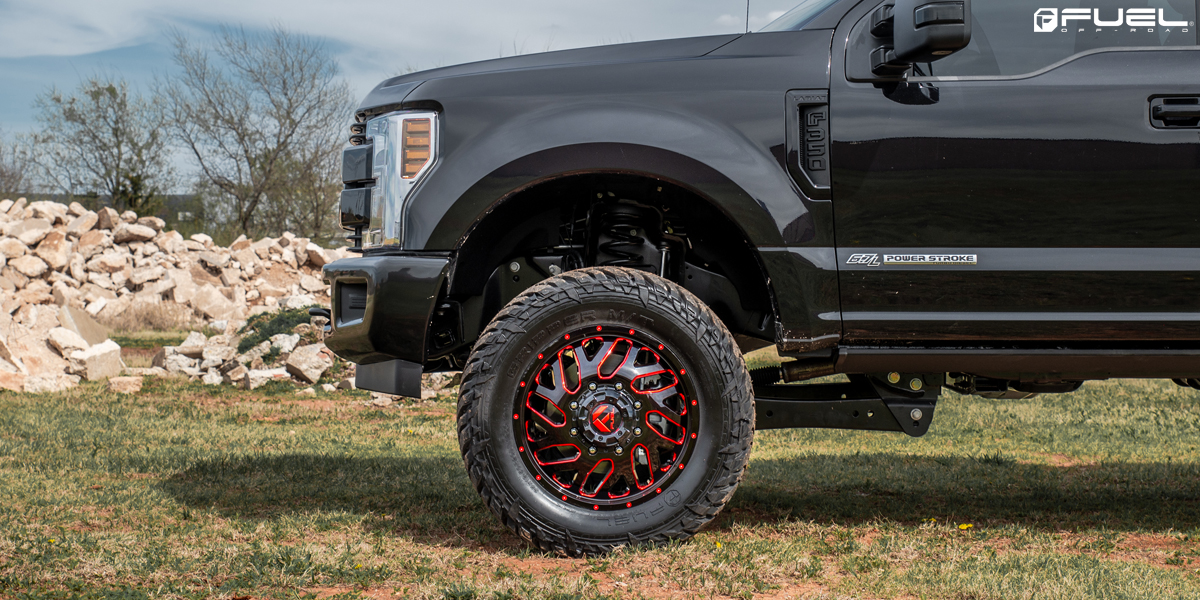 Here, the factory rims and tire combo was replaced with new Fuel Triton Dually – D656 rims. These new Fuel Wheels feature a turbine-style spoke design with the dually version boasting a deep lip and exposed hardware. The new Fuel Triton Dually – D656 rims feature a Gloss Black finish with Candy Red windows, center cap logo, and hardware that grabs attention just as much as the monstrous vehicle they are on.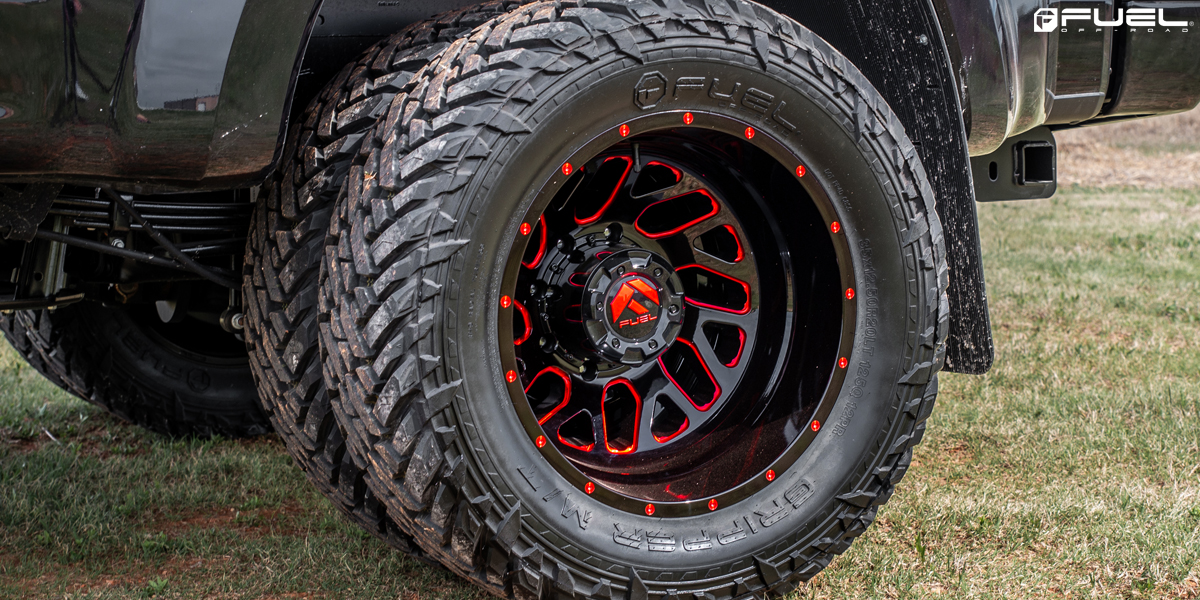 Next time you're roaming around on the street, keep an eye out for this bad boy!
Fitment Specifications
Vehicle: Ford F-350 Super Duty
Wheels: Fuel Triton Dually – D656
Wheel Finish: Gloss Black with Candy Red
Source: Fuel Offroad