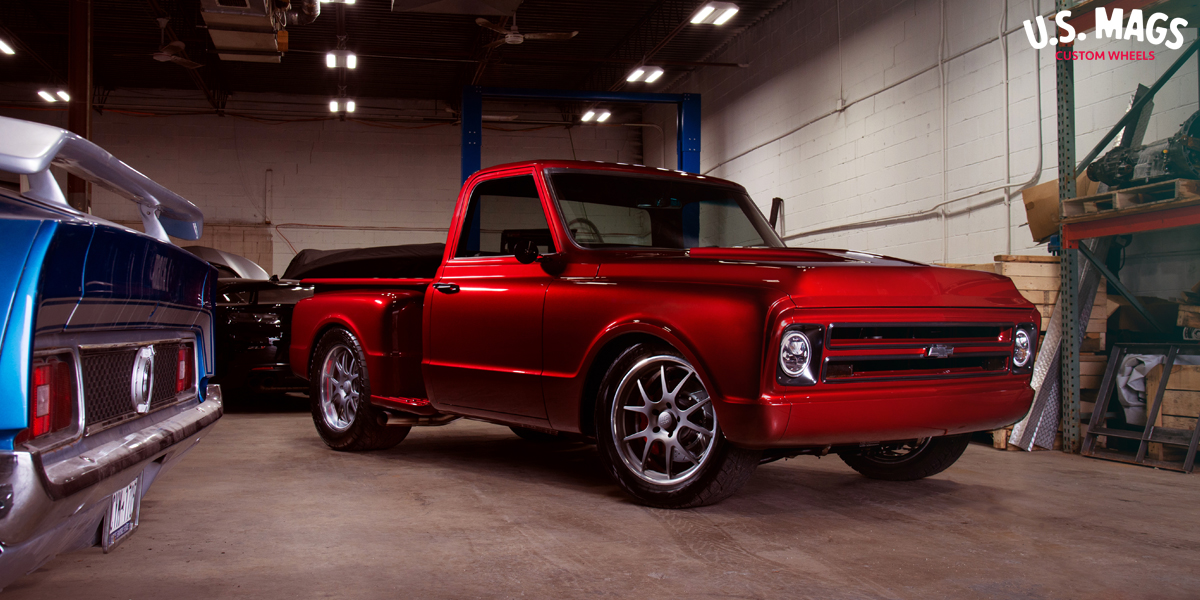 Modern Vintage Muscle.
The Chevrolet C10 has been an iconic truck for decades, serving owners well as an affordable and capable pickup. Now, it has become more of a sought-after classic with many owners restoring and modifying them. This C10 has been given the VIP treatment with a full restoration and customization, and sports a fresh set of US Mags Wheels.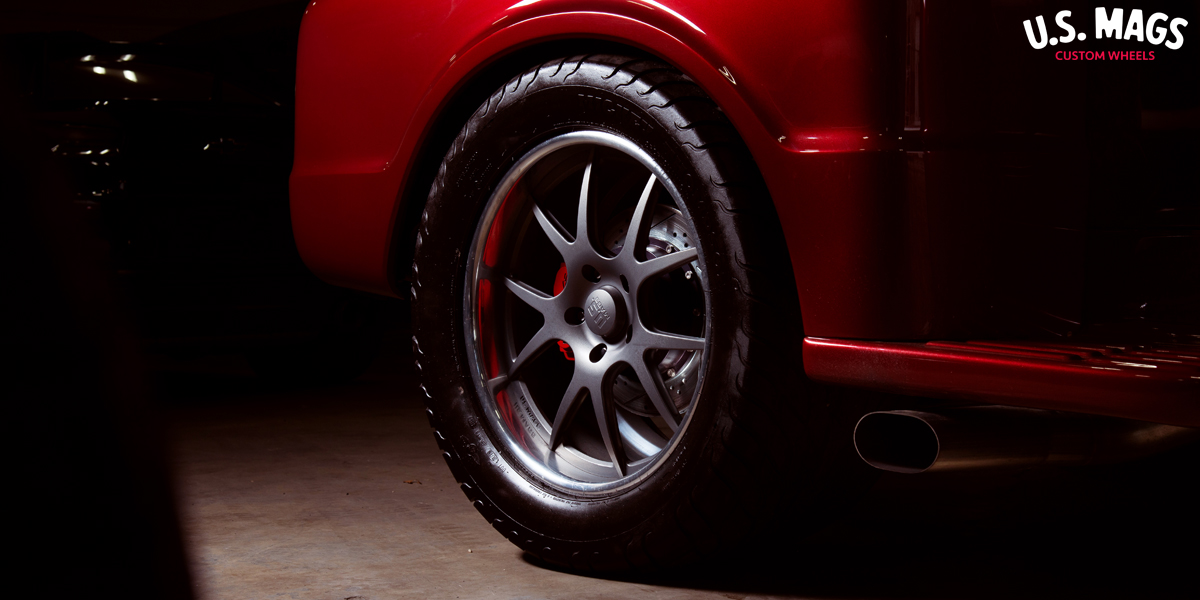 The Chevrolet C10 was quite the vehicle right from the factory. It offered a range of engines and transmissions driving with varying towing and hauling capacities. This bad boy is a bit removed from the factory specifications as it boasts a muscular V-8 driving the rear US Mags Wheels.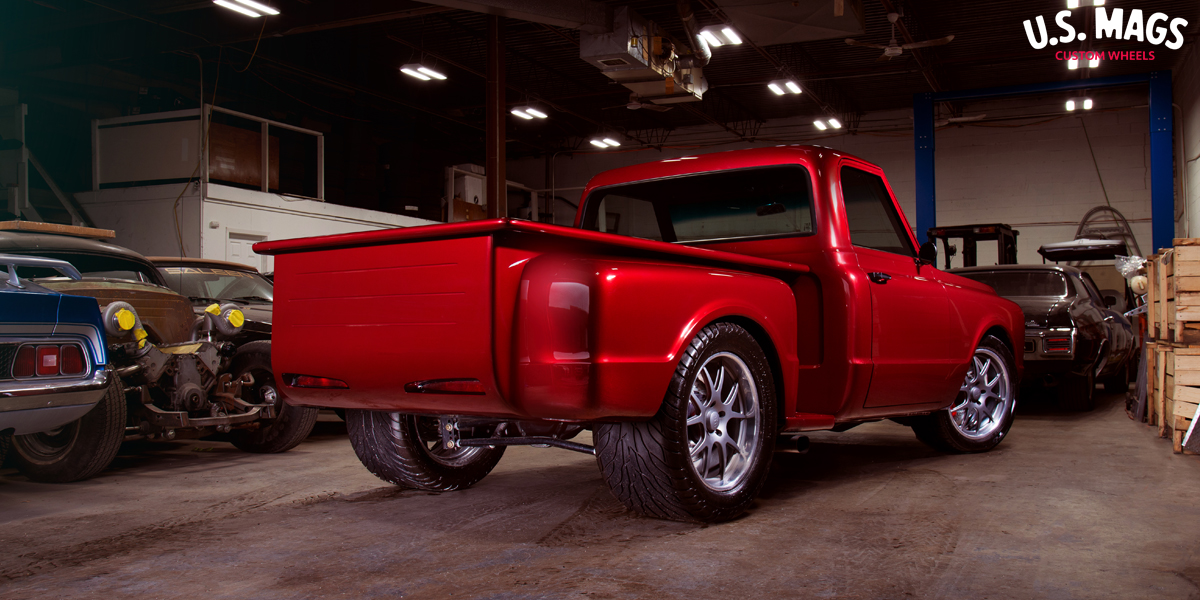 This Chevrolet C10 pickup has been modified to the gills. A full Candy Red paint now adorns the entire body, much of which has been modified to perfection. There's a beefy motor pumping out a ton of ponies along with an upgraded suspension that makes the new US Mags Wheels and tires sit perfectly beneath the old-school bulging fenders.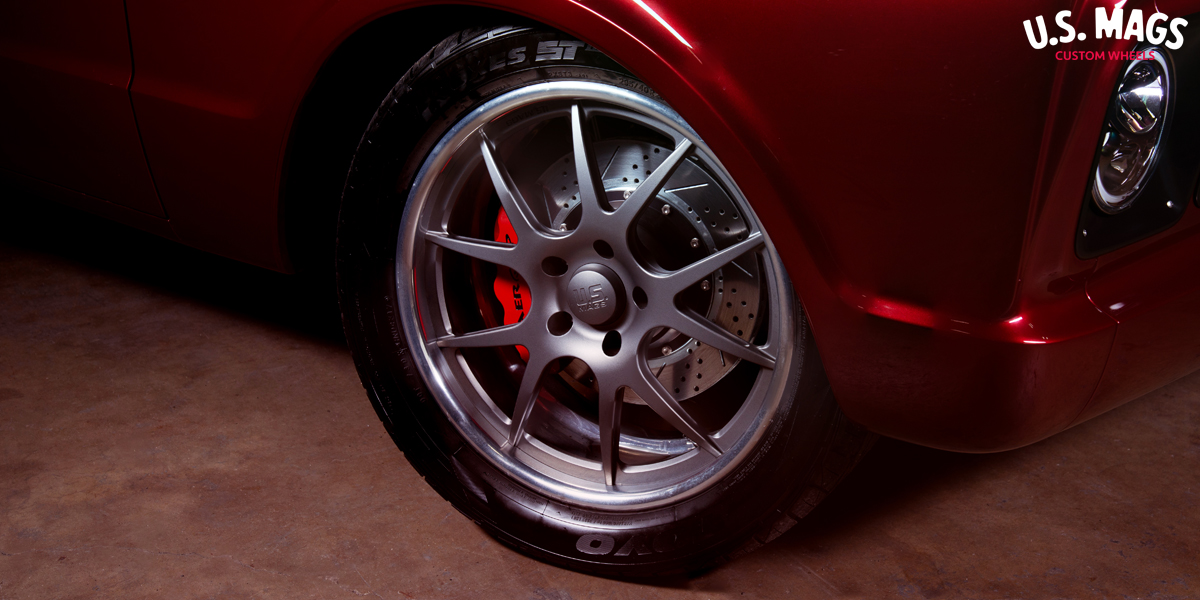 The star of this fitment is a new set of US Mags PT.1 – U379 rims. These US Mags Wheels have an old-school look that is perfect for the Chevrolet C10. Here, the PT.1 – U379 rims were installed in a staggered 20 x 9.0 front and 20 x 12.0 rear setup. Each one of the PT.1 – U379 rims also boasts a Matte Gunmetal color with a Polished finish to provide contrast to the eye-catching exterior.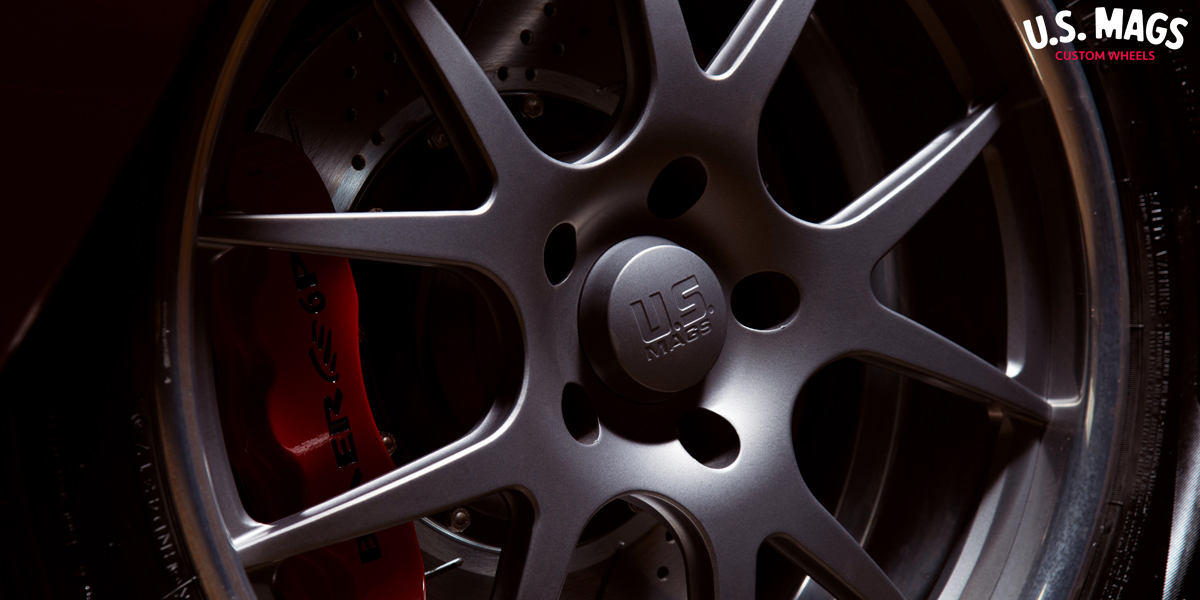 This Chevrolet C10 may not be factory, but we're definitely not complaining!
Fitment Specifications
Vehicle: Chevrolet C10
Wheels: US Mags PT.1 – U379
Wheel Finish: Gunmetal with Polished finish
Front Wheels: 20 x 9.0
Rear Wheels: 20 x 12.0
Source: US Mags Wheels
Build Credit: @bigpowerracing