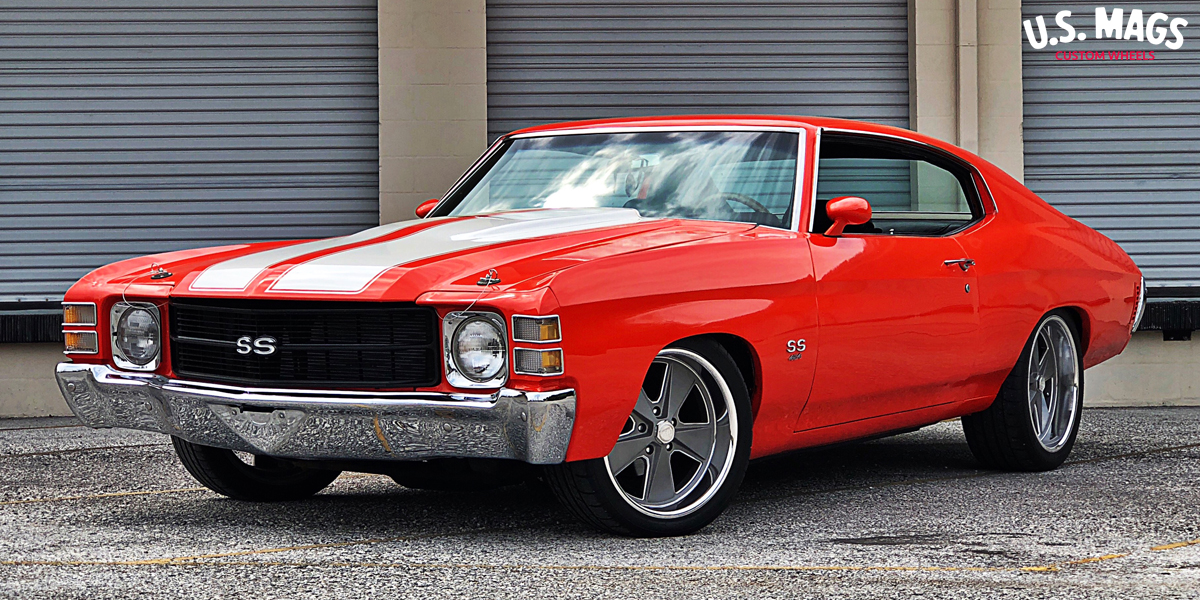 Time to throw down some power.
If you're like us, you love a good old fashioned American muscle car. The Chevrolet Chevelle SS is just that and this one has a bit extra. Not only does it come packing the 454 engine, but it also is sporting a fresh set of US Mags Wheels, and it's ready to spin them all the way down the drag strip.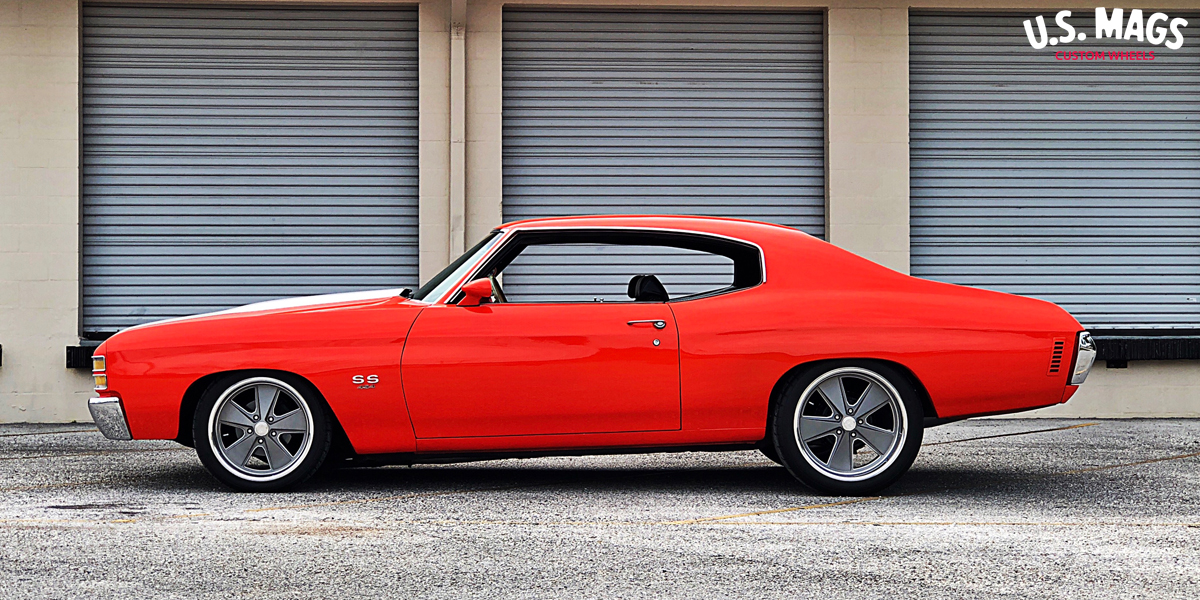 The Chevrolet Chevelle SS was one of the most popular models from the American automaker. While it didn't have the same notoriety as the Camaro, it still packed a serious punch. This bad boy features the 454 cubic-inch (7.4-liter) naturally-aspirated V-8 engine with a four-barrel carburetor that sends 450 bhp at 5,600 RPM and 500 lb-ft. of torque at 3,600 RPM to the rear US Mags Wheels. But, we all know that's a little underrated based on the butt dyno and the amount of smoke made by the tires.
This Chevrolet Chevelle SS hasn't been given a huge list of upgrades. The owner opted to keep the looks rather stock save for new hood pins and a new suspension that allows for the new US Mags Wheels to be neatly tucked beneath the fenders. Aside from that, it's quite the factory-like head-turner that is more than happy to put on a show with some tire smoke.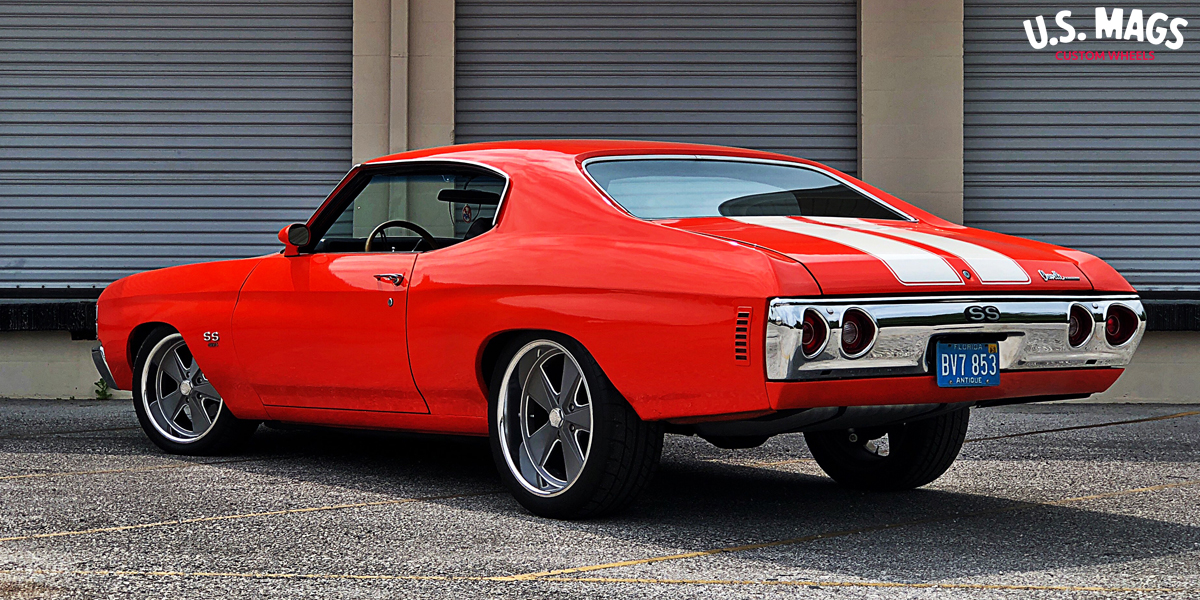 The most noticeable upgrade on this Chevrolet Chevelle SS is the new set of US Mags Wheels. Here, a new set of US Mags Roadster – U120 rims were installed – despite the fact that this is a coupe. For this fitment, the Roadster – U120 rims were installed in a staggered 18 x 8.0 front and 20 x 9.5 rear setup for a larger footprint where the power hits the pavement. Each wheel sports an Anthracite finish with Polished lip to contrast the body color perfectly.
The new Camaros, Mustangs, and Challengers may be all the rage today, but this Chevelle SS is willing to show the new kids on the block who's boss.
Fitment Specifications
Vehicle: Chevrolet Chevelle SS
Wheels: US Mags Roadster – U120
Wheel Finish: Anthracite with Polished lip
Front Wheels: 18 x 8.0
Rear Wheels: 20 x 9.5
Source: US Mags
Build Credit: Peter Joseph