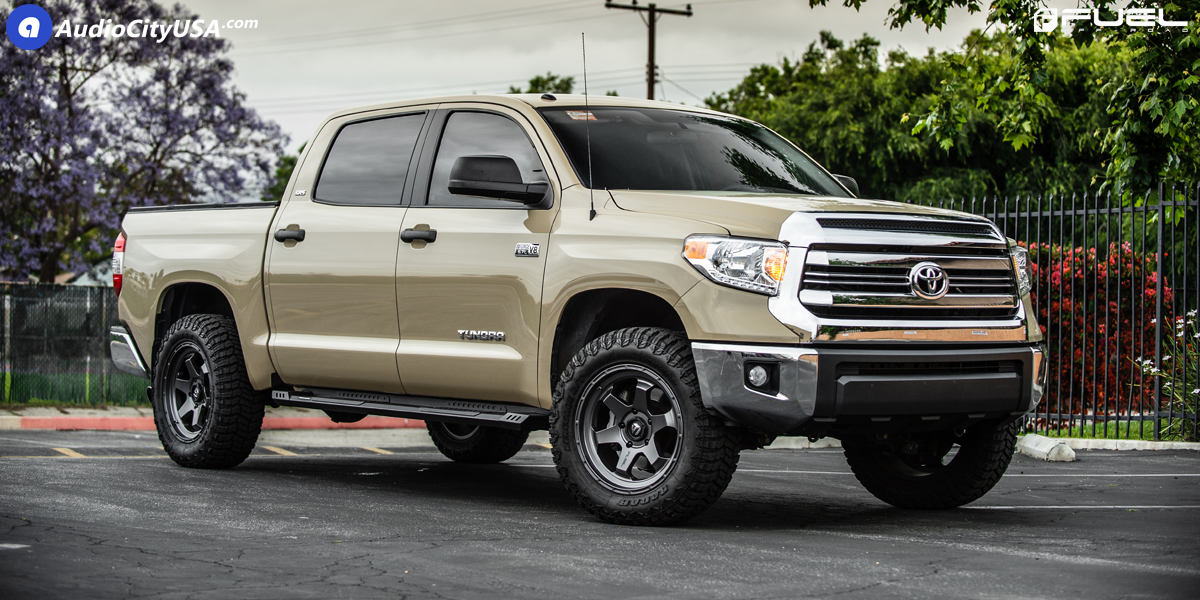 The right stuff.
The Toyota Tundra has been the go-to full-size pickup truck for those that want a reliable and capable vehicle that will last well into the six-figure mileage range. Sometimes, you don't need to overly modify a truck to make it stand out like this Tundra owner, who installed a new set of Fuel Wheels and a couple of other goodies to transform it into a real looker.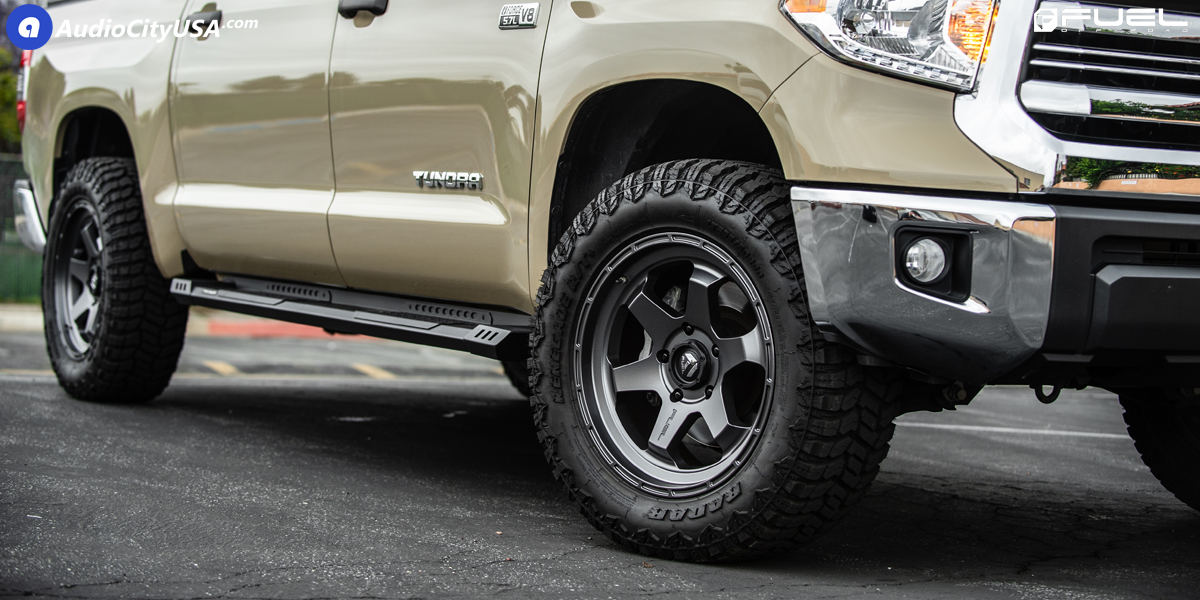 This Toyota Tundra may be getting a bit long in the tooth since it has been in production since 2007, but its latest update has it looking handsome. Under the hood is a 5.7-liter naturally-aspirated V-8 engine that generates 381 horsepower and 401 lb-ft. of torque for the rear Fuel Wheels to consume.
This Toyota Tundra has all the good stuff you could ever want and need to get the job done and go out afterwards. A small lift kit was added to accommodate the larger Fuel Wheels than the factory truck rims. There's also a new set of side steps for easier entry/egress, while each of the windows boasts a dark tint.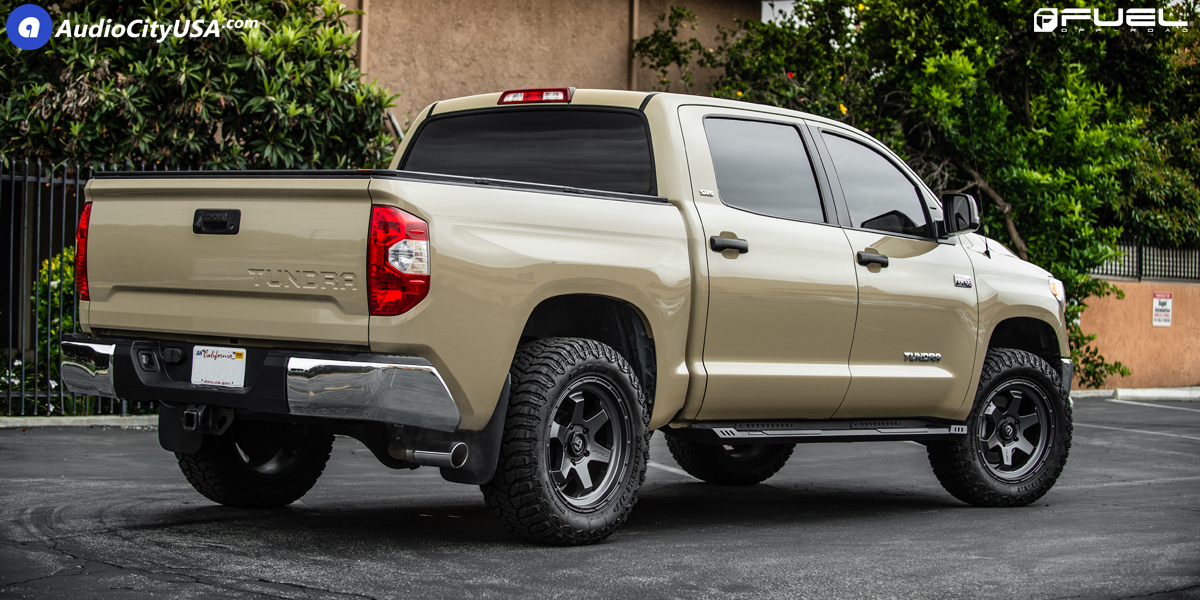 Here, the owner opted to install a new set of Fuel Shok – D665 rims. These six-spoke Fuel Wheels measure a hefty 20 x 9.0 at the front and rear and have a muscular design that works well with the Toyota Tundra. Each one of the new Fuel Shok – D665 rims also boasts an Anthracite finish that complements the factory color scheme as well.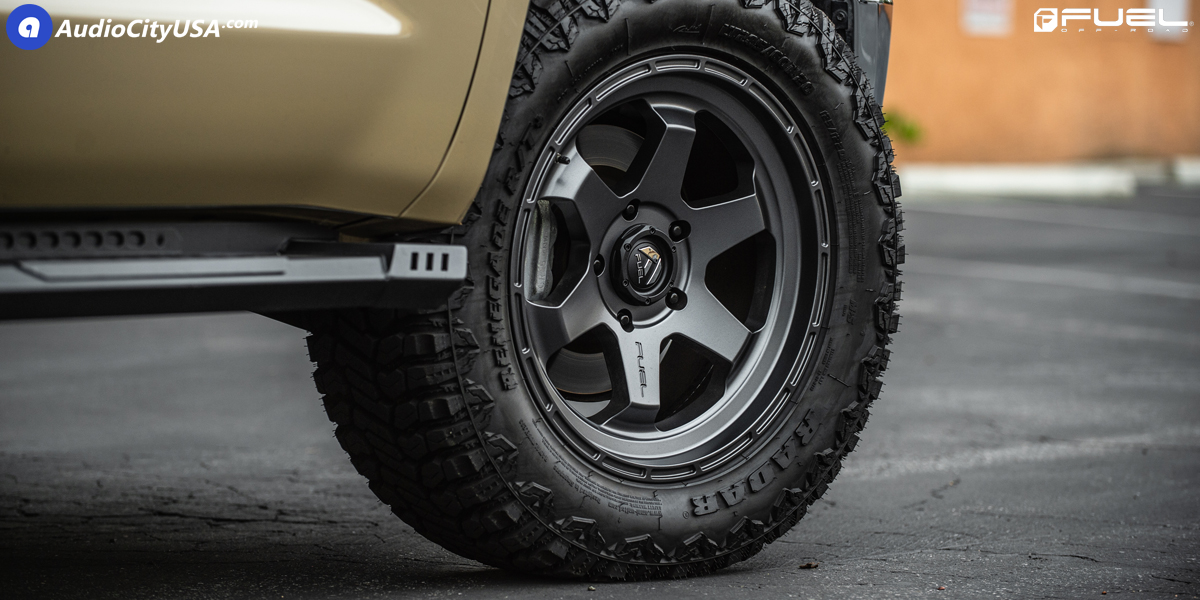 This Toyota Tundra doesn't have a laundry list of upgrades and modifications like other trucks do, but it looks fantastic just with its new Fuel Shok – D665 wheels.
Fitment Specifications:
Vehicle: Toyota Tundra
Wheels: Fuel Shok – D665
Wheel Size: 20 x 9.0
Source: Fuel Offroad
Credit: @audiocityusa