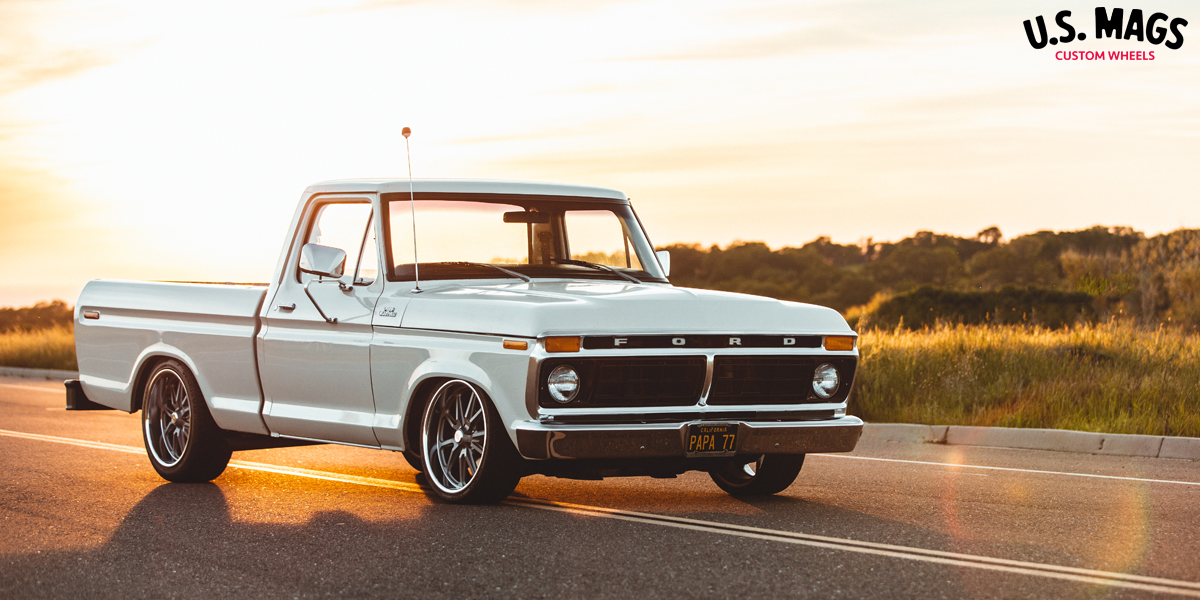 Old-school and totally cool.
The Ford F-Series has been around for decades as one of America's most important and strongest pickup trucks. The Ford F-100 of the fourth-generation was built between 1962 and 1966, but served its owners well as a home and commercial work truck. This restored and modified F100 with US Mags Wheels is quite the looker and is something that will have enthusiasts everywhere drooling.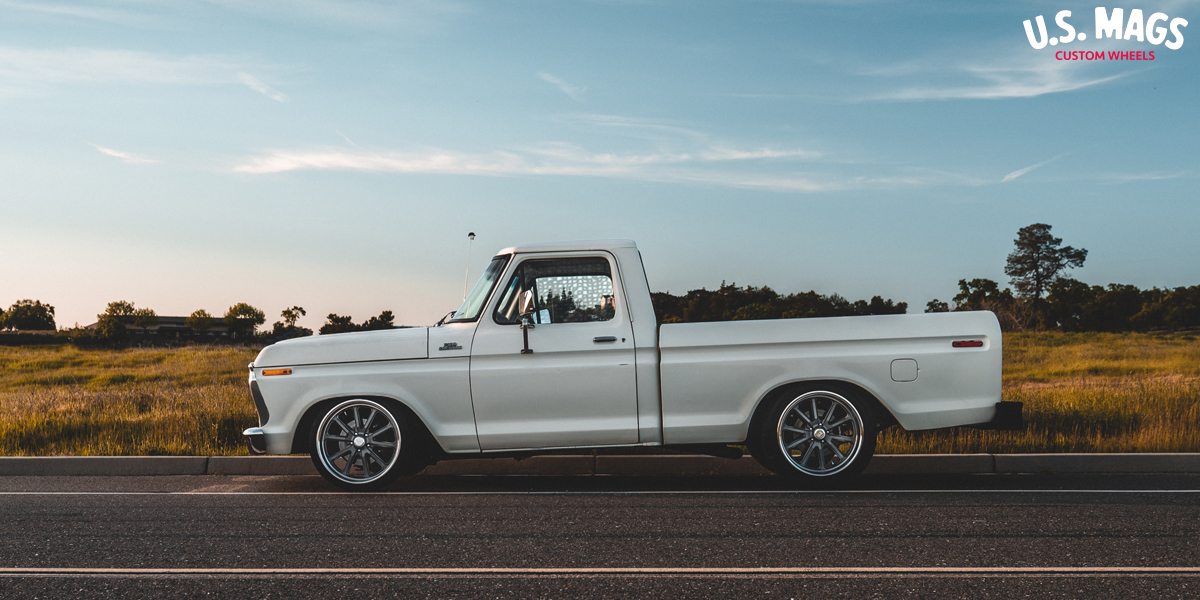 The Ford F-100 came with a wide range of engines from inline-sixes to V-8s. Heck, there was even a 325 CID (5.8-liter) V-8 engine available as an option that could produce up to 208 horsepower. At the time, that was pretty significant. Today, you can bet there's a few more ponies pushing around those US Mags Wheels at the rear of the F-100.
This Ford F-100 is an absolute beauty with its clean lines, smooth body, and classic 'FORD' lettering right above the grille and rounded headlights. The entire suspension was modified and lowered where the US Mags Wheels sit beneath for just enough ground clearance.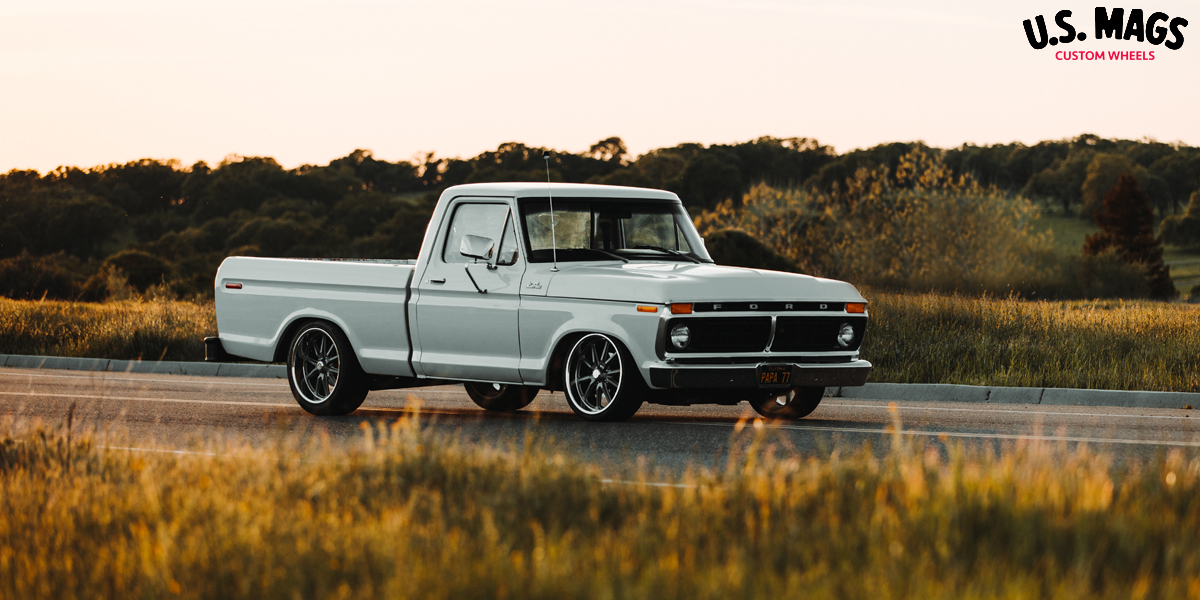 Here, the rims and tires of choice were US Mags Rambler – U111 rims and street tires instead of the off-road truck tires that many owners opt to install. Here, the new US Mags Wheels measure a staggered 20 x 8.0 front and 20 x 9.5 at the rear for a little more grip where the power goes. Each US Mags Rambler – U111 rim sports a Textured Gray with Diamond Cut lip that has just the right amount of shine for this old-school pickup.
If you're looking a retro ride for a sunset cruise, this Ford F-100 with US Mags Rambler – U111 wheels is the perfect choice.
Fitment Specifications:
Vehicle: Ford F-100
Wheels: US Mags Rambler – U111
Wheel Finish: Textured Gray with Diamond Cut lip
Front Wheels: 20 x 8.0
Rear Wheels: 20 x 9.5
Source: US Mags
Build Credit: @puremetalworks / @nightmare_f80