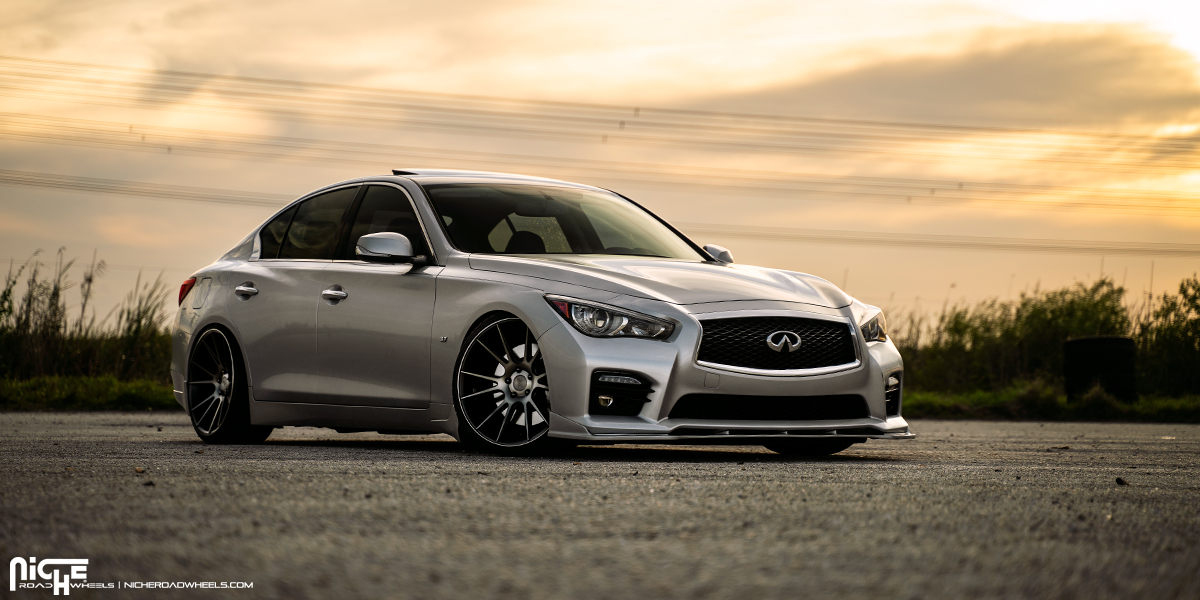 Power and curves.
The Infiniti Q50 replaced the aging G-sedan and brought the platform into a new age with its styling, technology, and power. This curvaceous sedan is packing some serious fun, luxury, and power in Red Sport form, and this bad boy is even better thanks to its new set of Niche Wheels!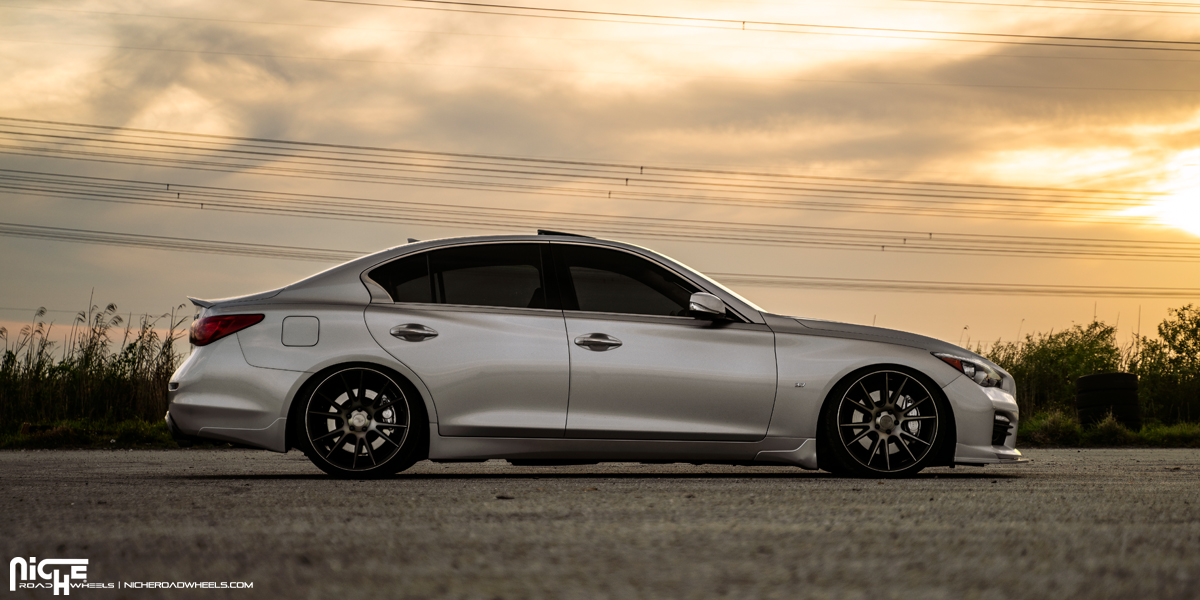 The Infiniti Q50 Red Sport isn't your average Q50. It's packed with a twin-turbocharged 3.0-liter V-6 engine that churns out 400 horsepower at 6,400 RPM and 350 lb-ft. of torque from 1,600 to 5,200 RPM. This is sent through a seven-speed automatic transmission to the rear Niche Wheels for an impressive 0-60 mph acceleration time of just 4.5 seconds.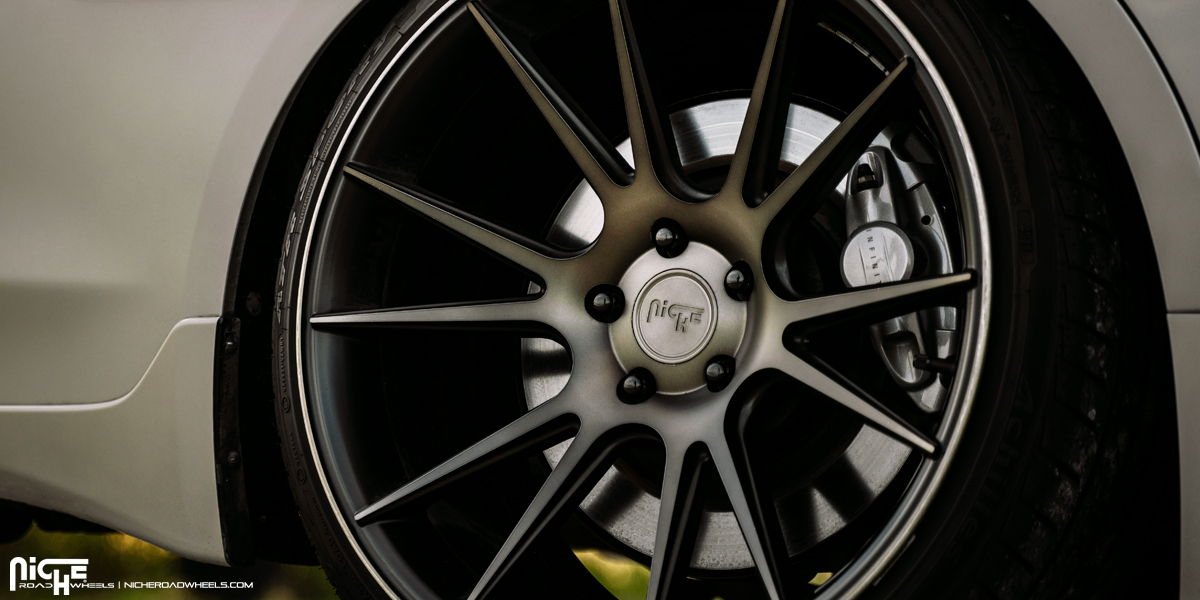 This Infiniti Q50 Red Sport is a little more aggressive than your average sedan. The curvy body lines are more chiseled than before and accented by new aerodynamics specifically up front and a the rear. This sedan has also been lowered to neatly tuck the new Niche Wheels beneath the fenders.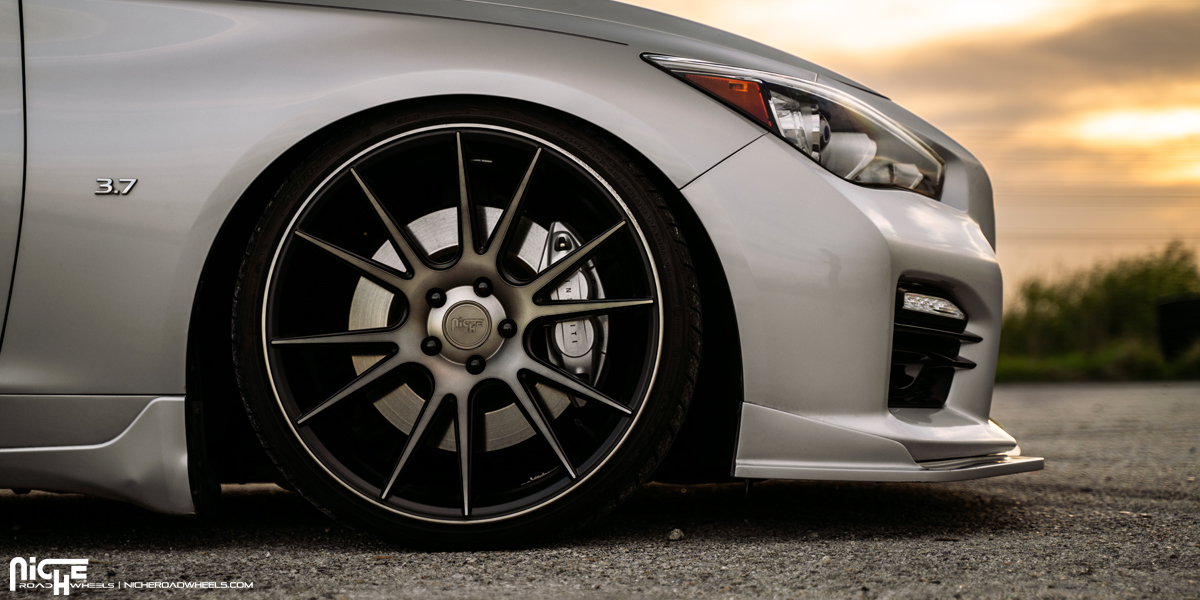 What makes this Infiniti Q50 Red Sport stand out even more is the new set of Niche Vicenza – M153 wheels. Here, the new Niche Wheels were installed in a staggered 20 x 10.0 front and 20 x 10.5 rear setup with the latter boasting a more aggressive concave. Each one of the new Niche Vicenza – M153 rims sports a Black and Machined finish with Dark tint that matches the exterior color scheme well.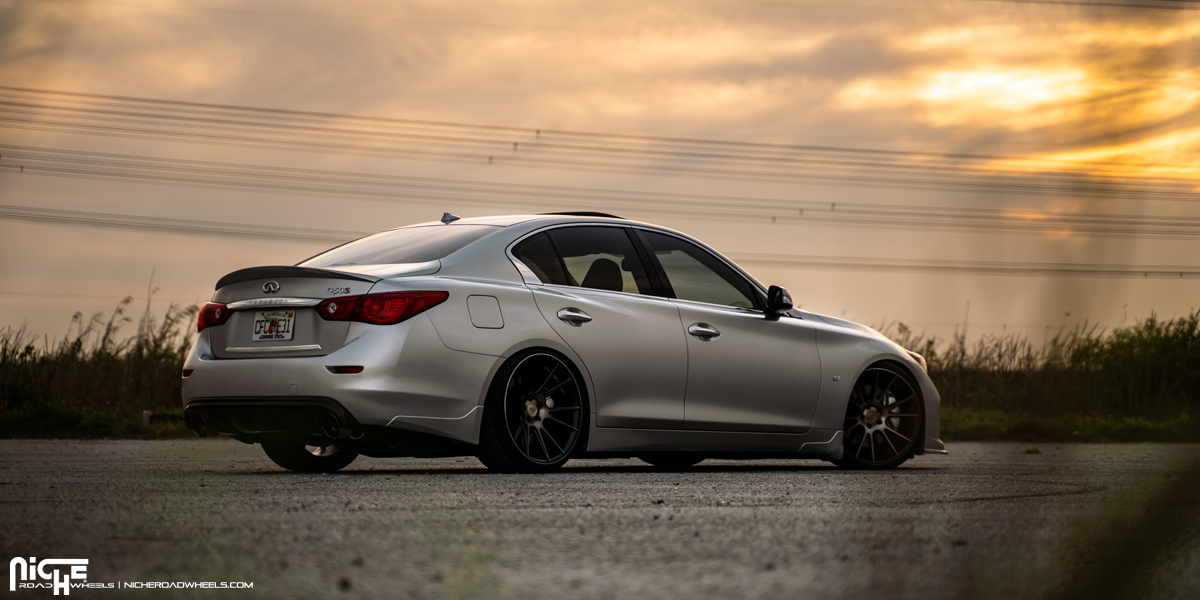 This Infiniti Q50 Red Sport packs power, style, and luxury all into an eye-catching package that drivers will love.
Fitment Specifications:
Vehicle: Infiniti Q50 Red Sport
Wheels: Niche Vicenza – M153
Wheel Finish: Black and Machined with Dark Tint
Front Wheels: 20 x 10.0
Rear Wheels: 20 x 10.5
Credit: @twor / @a_villacres_
Source: Niche Road Wheels