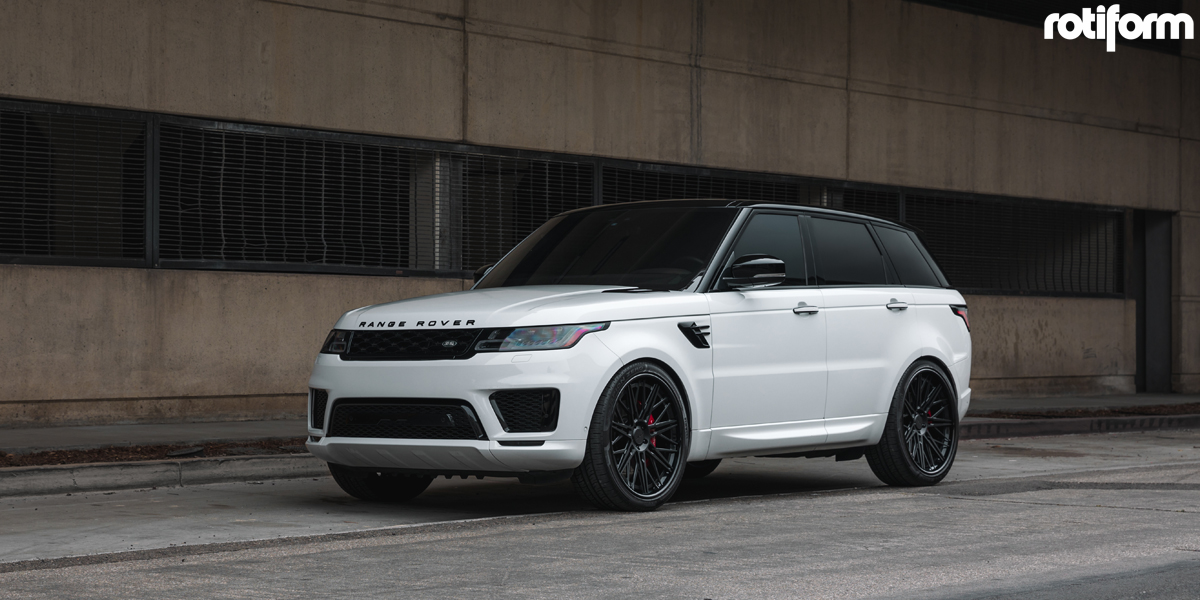 Cool luxury.
The Land Rover Range Rover Sport is quite the luxury SUV that's more than capable of handling itself off the road. This bad boy likely won't be seeing the trails anytime soon because of its new Rotiform wheels, but you can bet that it has no trouble generating looks while on the road.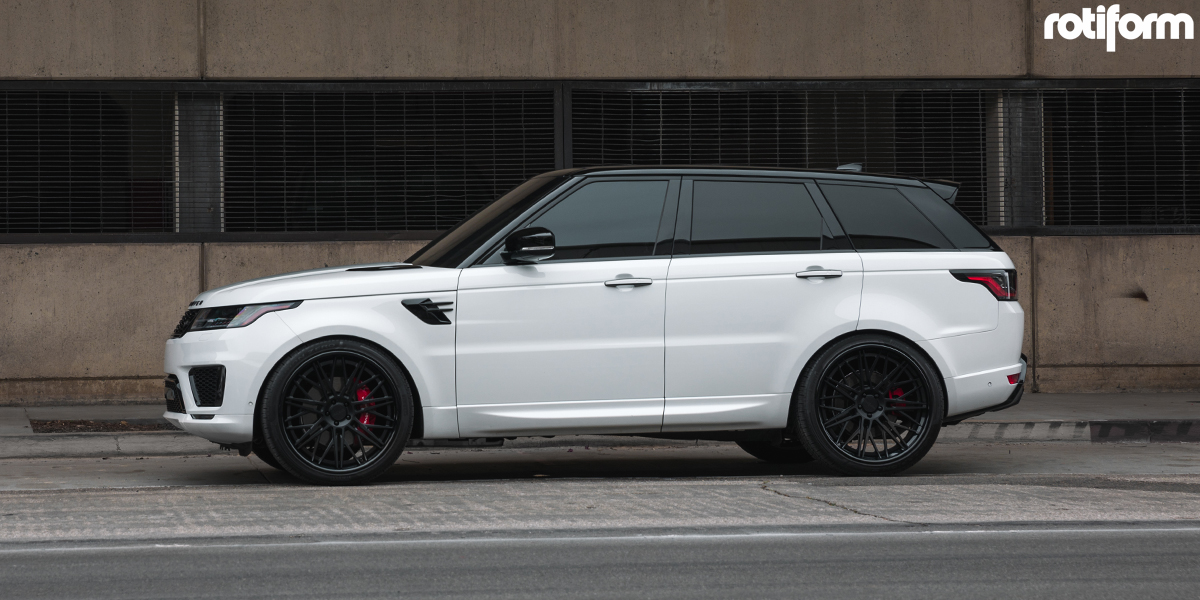 The Range Rover Sport does quite a lot of things well from driving to comforting driver and passengers in a wealth of British luxury. This model comes packed with a 3.0-liter turbocharged inline-six and mild hybrid system to generate a healthy dose of 355 horsepower and 369 lb-ft. of torque to the four Rotiform wheels. That's good for a 6.2-second 0-60 mph acceleration time as well.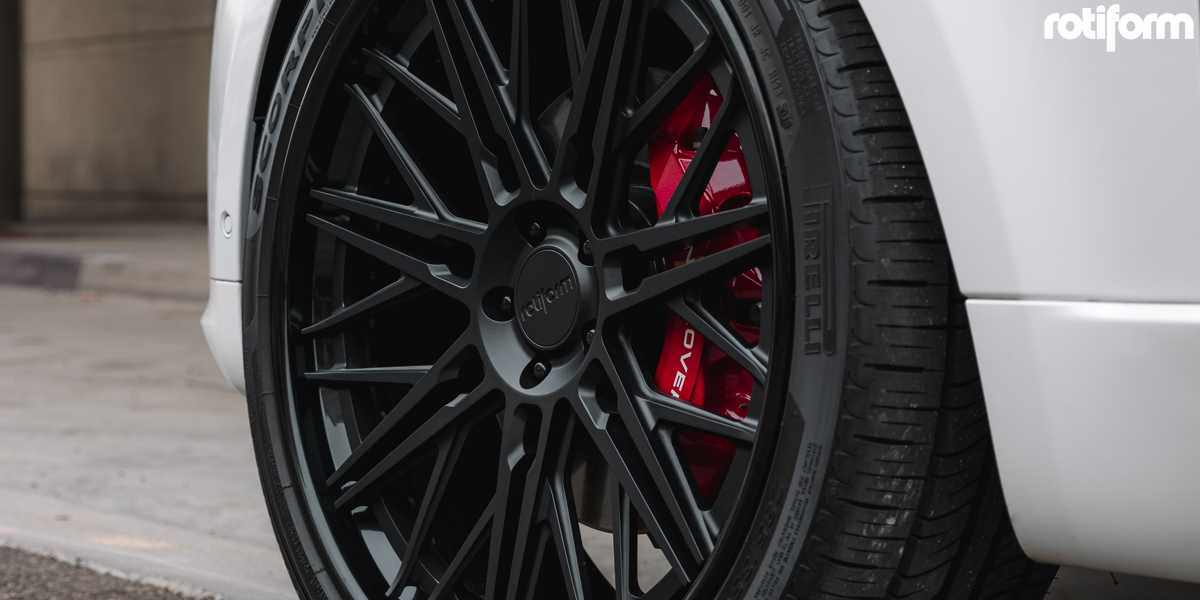 The design of the Land Rover Range Rover Sport is modern, fresh, and clean to create a very pleasing aesthetic. Here, the SUV sits a bit lower than your average model to neatly tuck the new Rotiform wheels just beneath the fenders for a smooth, athletic look.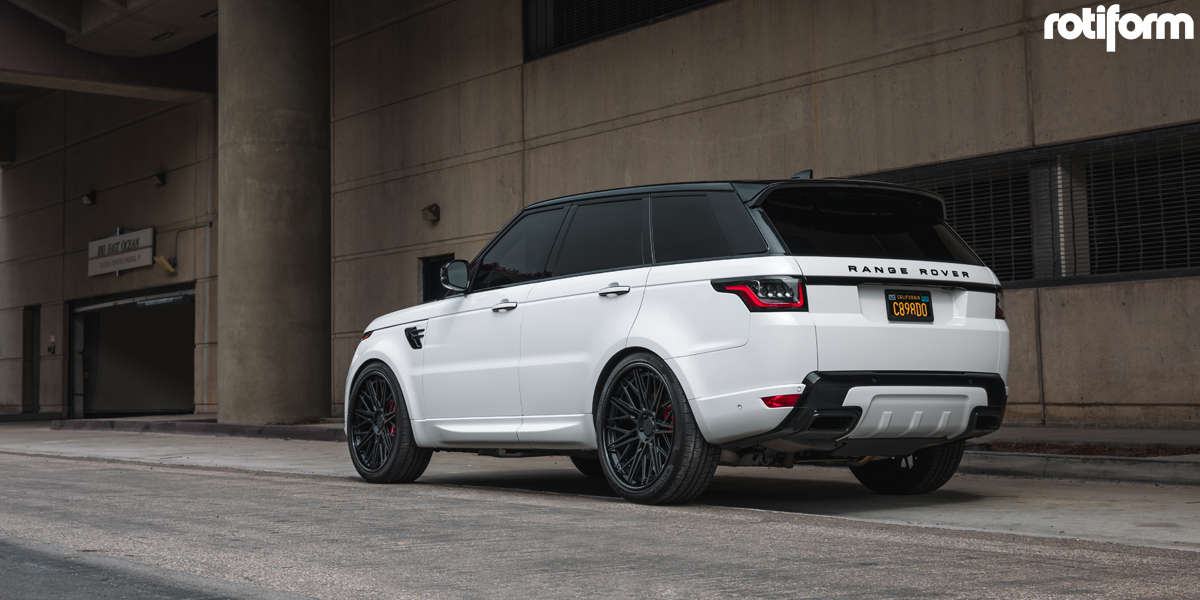 This British SUV has been equipped with a new set of Rotiform JDR rims. Here, the new Rotiform JDR rims measure a hefty 24 x 10.0 at the front and rear to fill in those massive fenders perfectly. Each one of the new Rotiform wheels sports a Matte Black finish that contrasts the White body color but pairs nicely with the Gloss Black trim, roof, and pillars. The step lip and complex concave spoke pattern makes these Rotiform JDR wheels perfect for the Range Rover Sport.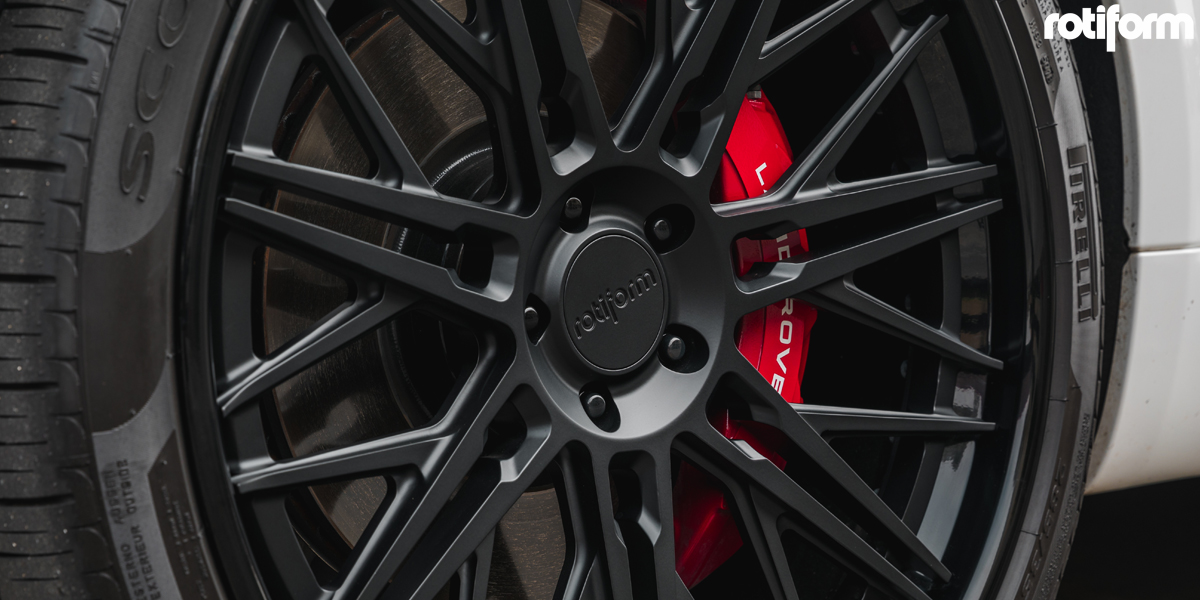 If you're looking to make an impact visually with a clean, modern, and elegant British machine, then this Land Rover Range Rover Sport with Rotiform JDR wheels is perfect.
Fitment Specifications:
Vehicle: Land Rover Range Rover Sport
Wheels: Rotiform JDR
Wheel Finish: Matte black
Wheel Size: 24 x 10.0
Credit: @kues0