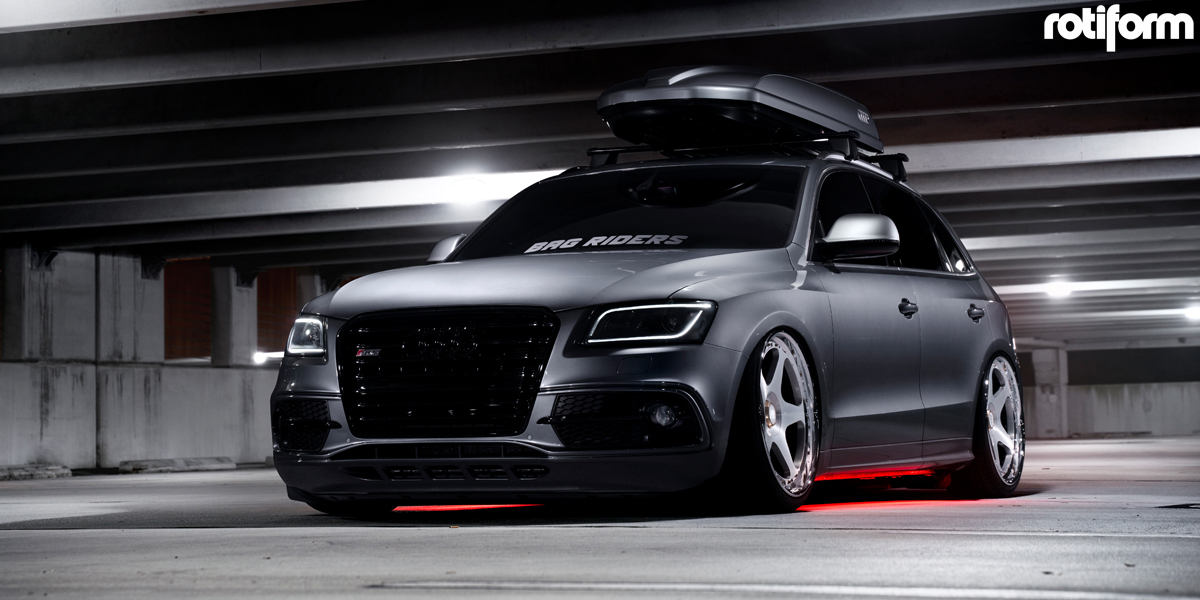 Lowered and ready to move!
The Audi Q5 has been one of the more popular compact crossover utility vehicles since it was first introduced, but it never really had that performance to set it apart. Well, until the SQ5 variant came around. This powerful SUV has all the performance you could want in a compact crossover and this one is even better thanks to some new upgrades and a set of Rotiform wheels!
The Audi SQ5 comes packed with a new supercharged 3.0-liter V-6 engine that produces a solid 349 horsepower from 5,500 to 6,500 RPM and 347 lb-ft. of torque from 4,000 to 4,500 RPM. That meaty band of power is sent to all four Rotiform wheels through an eight-speed Tiptronic transmission for an even quicker 0-60 mph time than the standard model.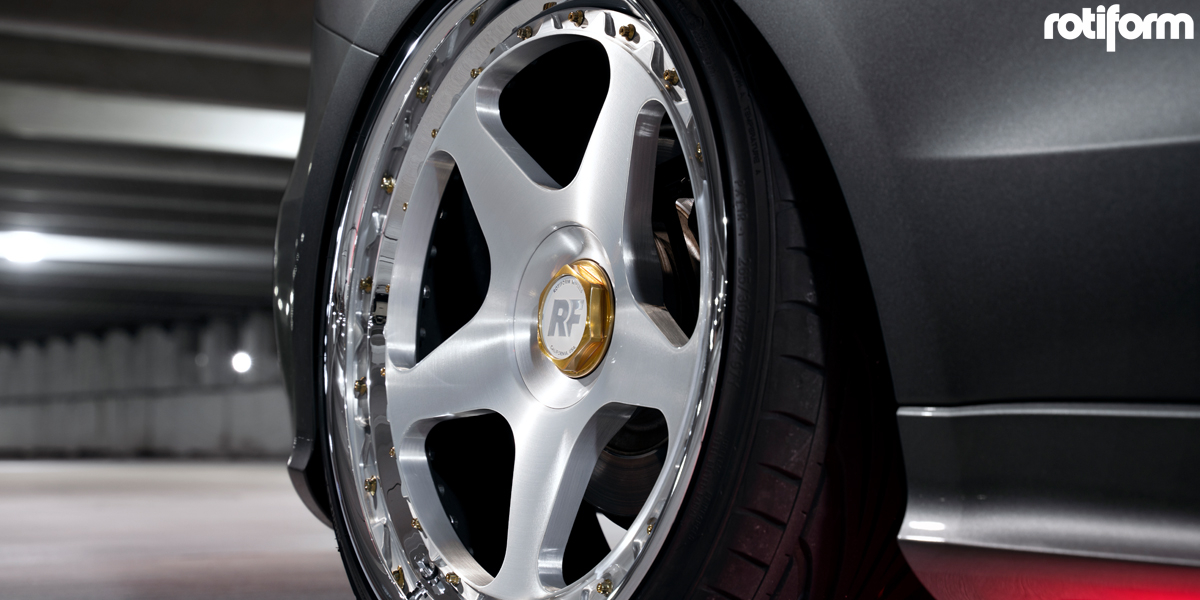 This Audi SQ5 is different than your average SQ5 model. It's been lowered significantly for a more wagon-like look. It also neatly tucks the new Rotiform wheels beneath the fenders. A new roof rack, window tint, and graphics have been added to further distinguish the SUV from the rest.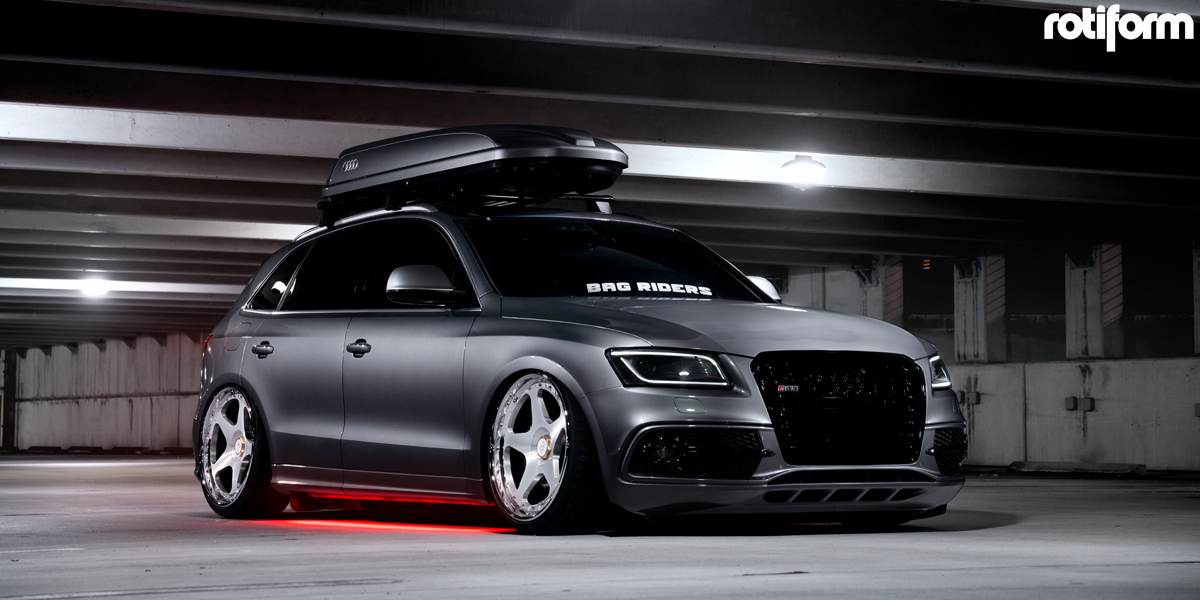 This Audi SQ5 also comes with a new set of Rotiform ROC rims. The new Rotiform wheels measure 22 inches in diameter and feature a five-spoke design with center-lock look cap and exposed hardware on the outer rim edge. The new Rotiform ROC rims feature a Brushed Gloss Clear finish with Candy Gold hardware that stands out with its vibrant color.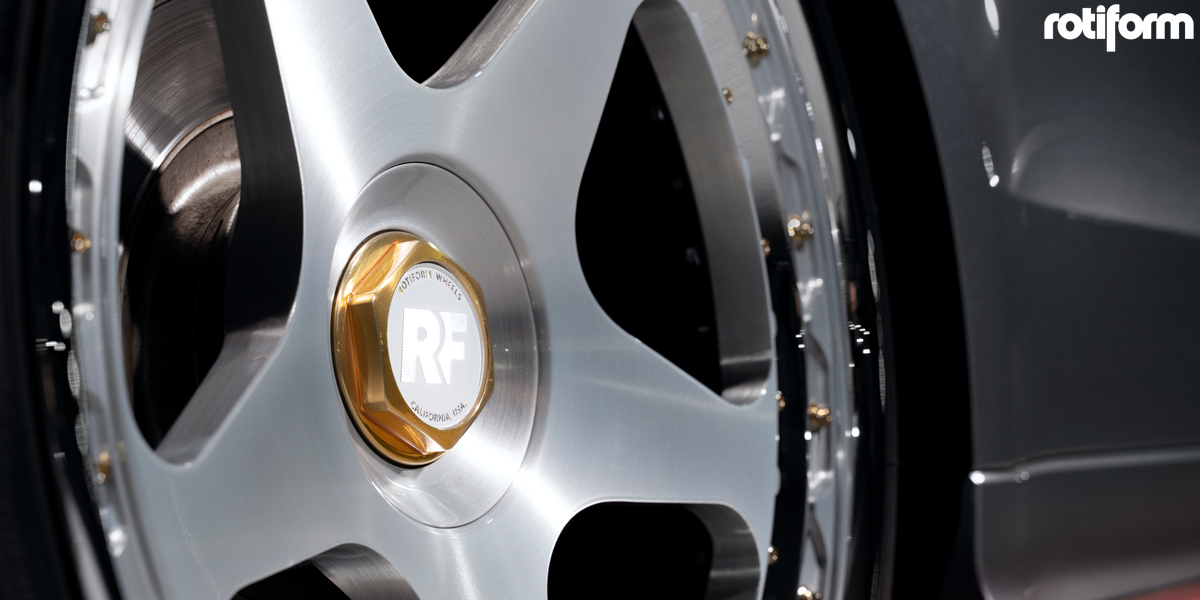 This German SUV not only has all the looks you could ask for with its lowered suspension and Rotiform ROC wheels, but it also comes packed with some serious power to back it all up!
Fitment Specifications:
Vehicle: Audi SQ5
Wheels: Rotiform ROC
Wheel Diameter: 22 inches
Wheel Finish: Brushed Gloss Clear with Candy Gold hardware
Credit: @tw0r | @sq_five_
Source: Rotiform