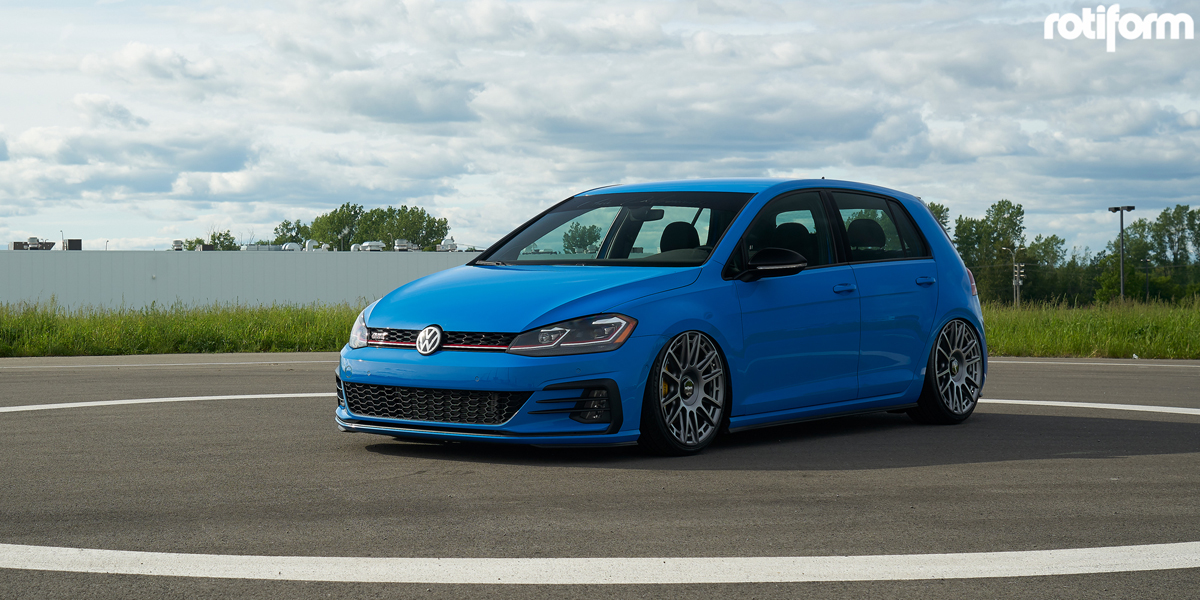 Cool and Blue.
The MkVII Volkswagen GTI is arguably the perfect hot hatch. It offers power, fun, capability, efficiency, and style. There's also a huge aftermarket for them that owners take full advantage of to create their own unique vehicles. This Volkswagen GTI is one of them as it sports a new lowering kit, cool Blue wrap, and a new set of Rotiform wheels.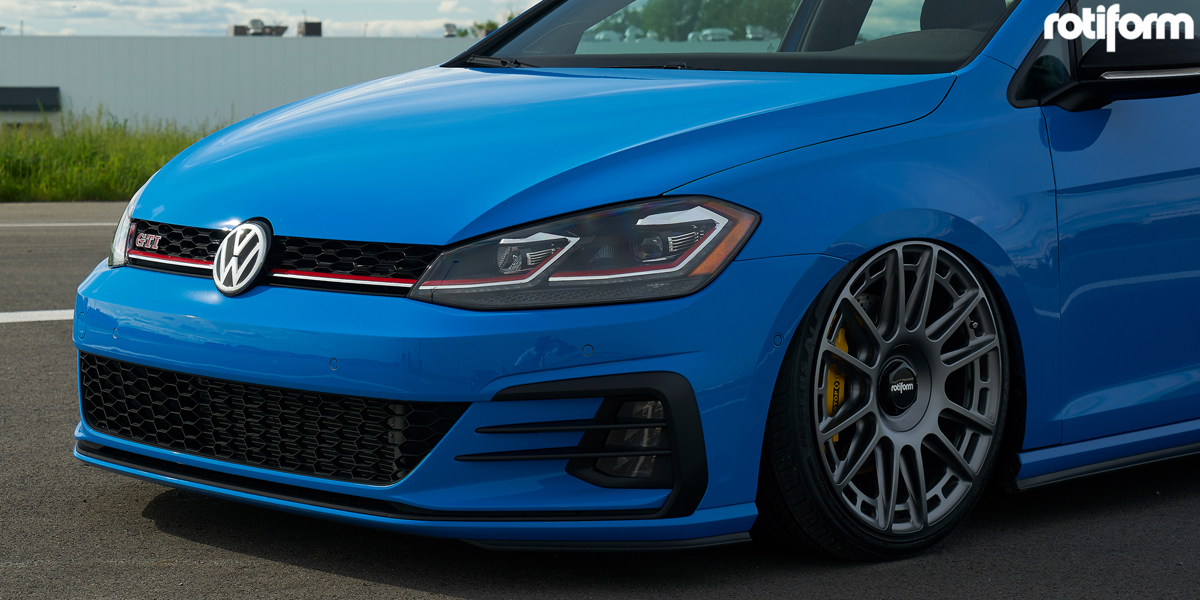 The Volkswagen GTI is a pretty athletic hatchback right out of the box from the factory. The 2.0 TSI turbocharged inline-four cylinder engine under the hood produces a healthy dose of 217 horsepower from 4,500 to 6,200 RPM and 258 lb-ft. of torque from 1,500 to 4,400 RPM. That's sent through a six-speed manual or DSG dual-clutch transmission to the front Rotiform wheels, allowing it to reach 62 mph in 6.5 seconds from rest.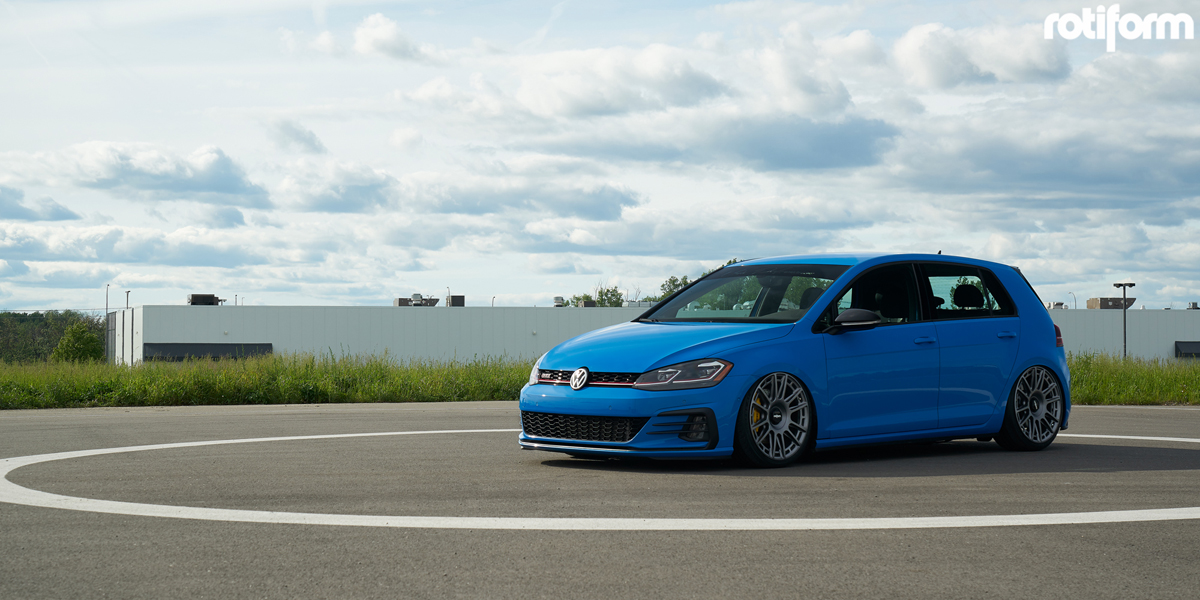 This Volkswagen GTI benefits from a few new goodies starting with a lowered air suspension setup. This allows the driver to drop the ride height of the hot hatch to the ground while neatly tucking the Rotiform wheels beneath the fenders at the touch of a button. A new Blue vinyl wrap also makes this bad boy stand out even more with its vibrant hue.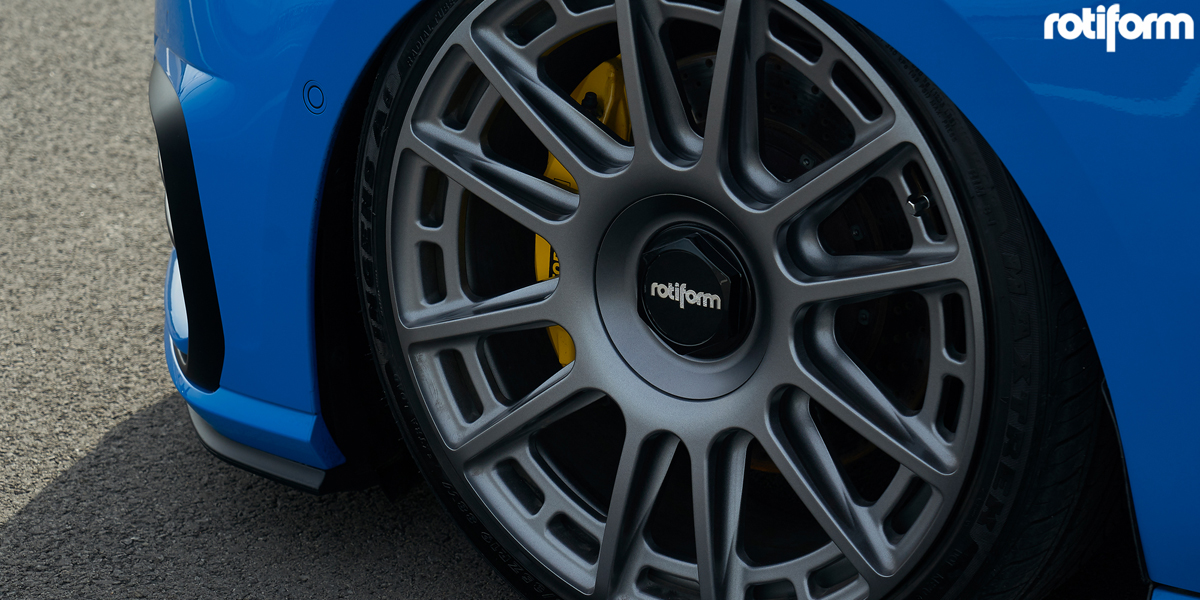 To complete the package, a new set of Rotiform OZR rims were installed on this Volkswagen GTI. Here, the new Rotiform wheels were installed in a 19 x 8.5 front and rear setup. The Rotiform OZR rims feature a classic round hub with smaller 12-spoke design with rally-style edges of the rim. For this fitment, each one of the OZR wheels sports a Matte Anthracite finish that contrasts the vibrant Blue wrap perfectly.
This Blue Volkswagen GTI with Rotiform OZR wheels is the perfect hot hatch, offering power, style, and capability in one eye-catching package.
Fitment Specifications:
Vehicle: Volkswagen GTI
Wheels: Rotiform OZR
Wheel Finish: Matte Anthracite
Wheel Size: 19 x 8.5
Source: Rotiform