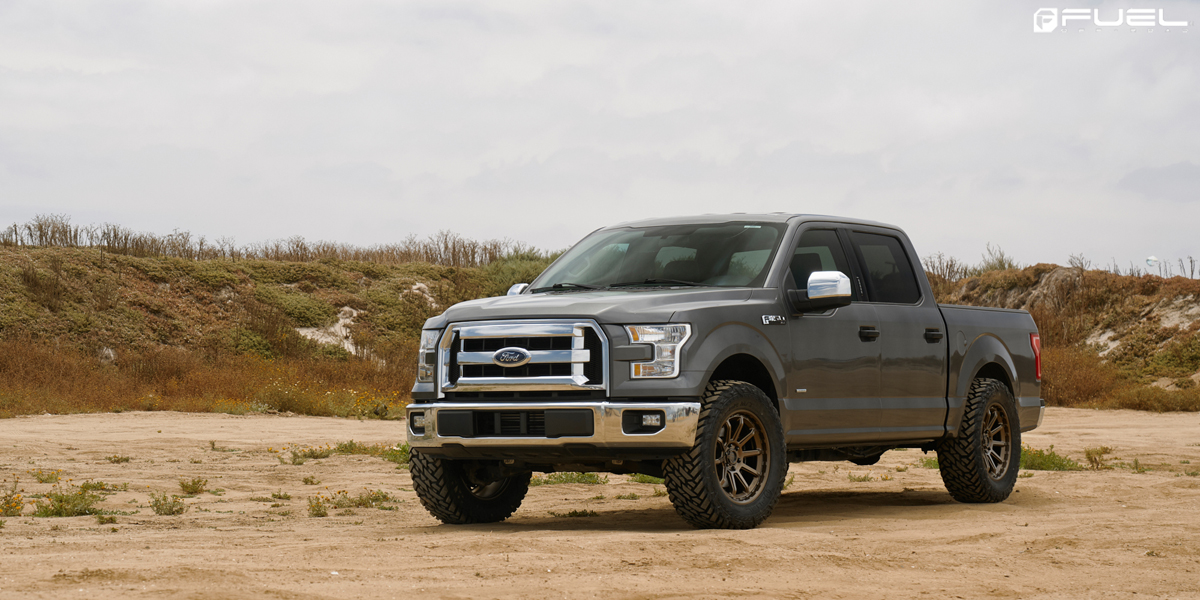 Tough Terrain.
The Ford F-150 offers a pretty solid platform for those looking for a pickup truck that can perform both on and off the road. This F-150 started things out rather tame but has been transformed with a bunch of new modifications from a small lift kit to a new set of Fuel Wheels and meaty tires. Now, it's ready to take on the trails and rough terrain.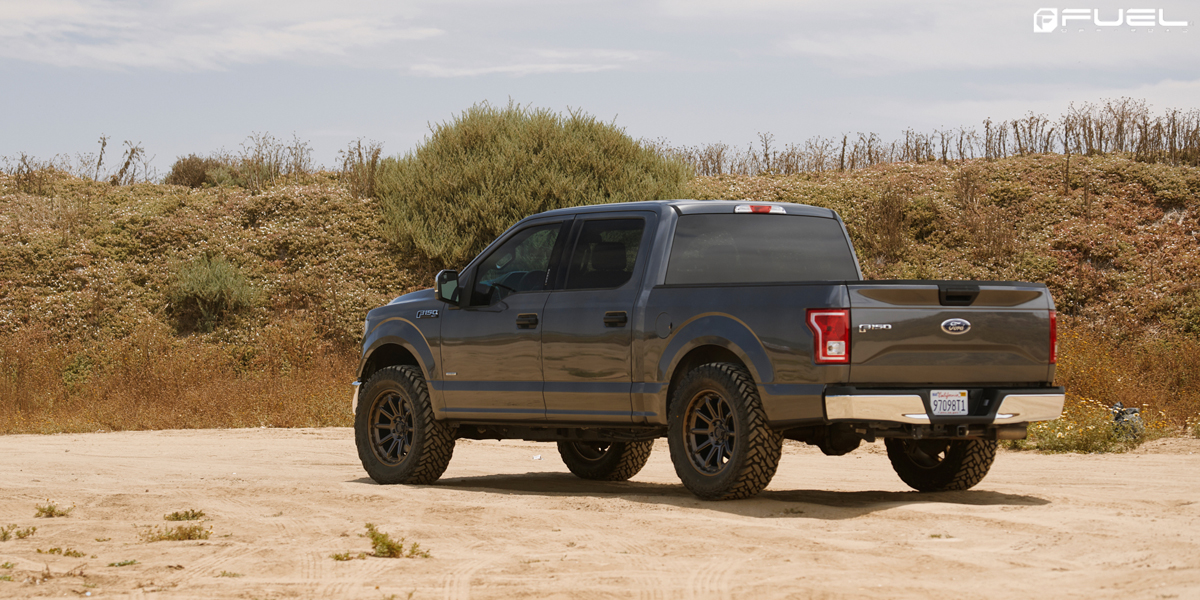 The Ford F-150 has an array of engines designed for light duty to full-on hardcore performance. The 2.7-liter EcoBoost twin-turbocharged V-6 engine used in this truck blends the best of both worlds providing performance and power with fuel efficiency. Here, it makes 325 horsepower at 5,750 RPM and 375 lb-ft. of torque at 3,000 RPM. That's sent through a six-speed automatic gearbox to the rear Fuel Wheels where it is able to provide solid acceleration or hauling power.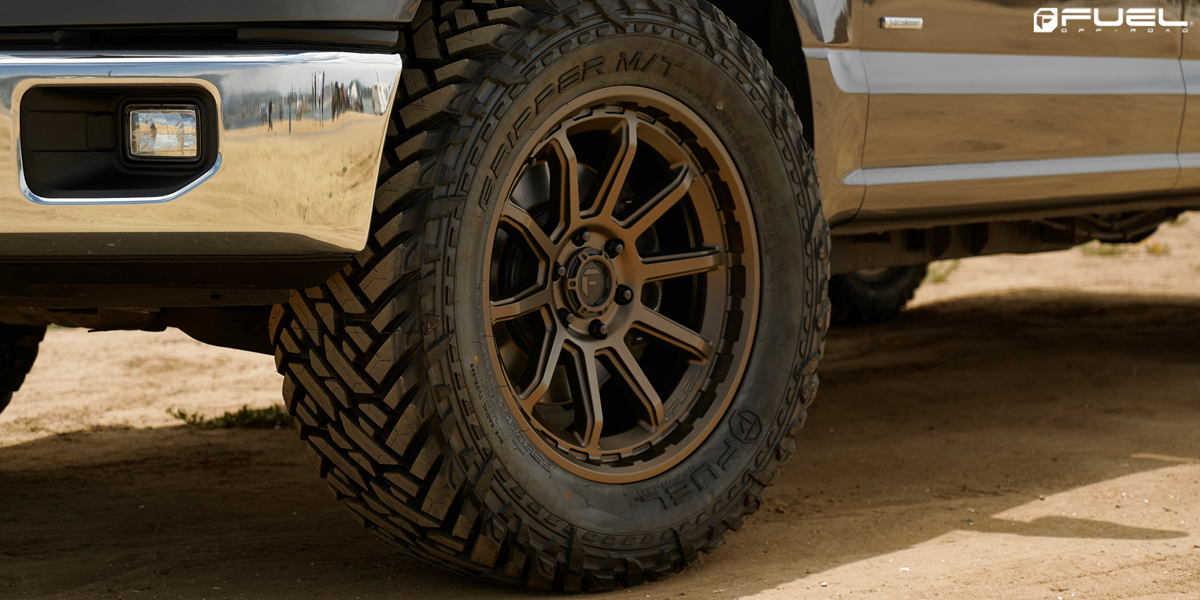 This Ford F-150 was modified a bit for the off-road terrain. Instead of the factory suspension, it was outfitted with a lift kit that raises the entire ride height and makes room for the new Fuel Wheels and their beefy tires. There's also a new window tint to hide occupants from prying eyes.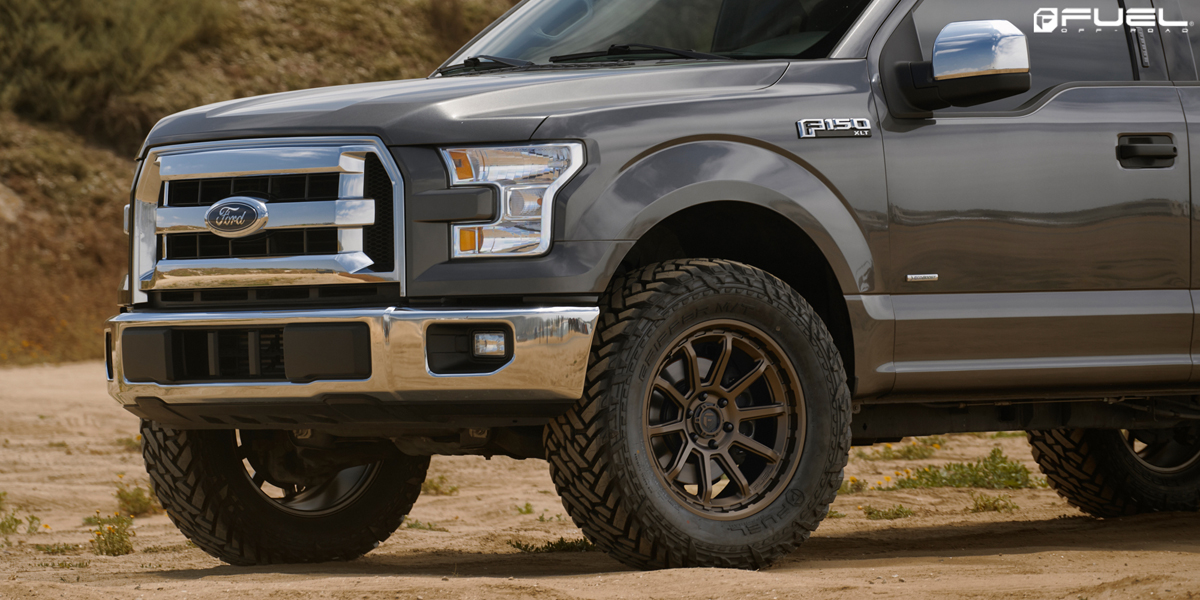 The biggest exterior upgrade comes in the form of a new set of Fuel Torque – D690 rims. These Fuel Wheels feature a concave 10-spoke design with step lip rim halves for a tough custom look. These rugged Fuel Torque – D690 rims measure a hefty 20 x 9.0 at the front and rear, and boast a Bronze finish that goes well with the factory exterior paint. Grabbing at the terrain are new 35 x 12.50 R20 Fuel Gripper M/T tires.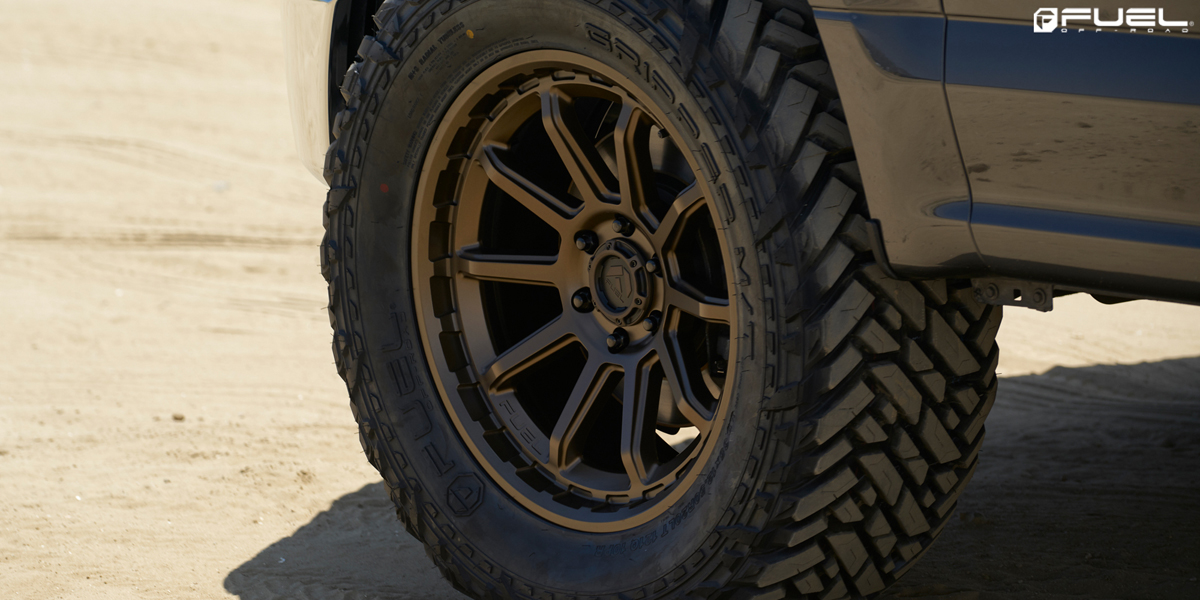 This Ford F-150 may not be the most powerful or rugged piece of machinery on the trails, but you can bet that it is going to be serving up some serious fun for the driver and passengers with its Fuel Torque – D690 rims and tires!
Fitment Specifications:
Vehicle: Ford F-150
Wheels: Fuel Torque – D690
Wheel Finish: Bronze
Wheel Size: 20 x 9.0
Tires: Fuel Gripper M/T
Tire Size: 35 x 12.50 R20
Source: Fuel Offroad