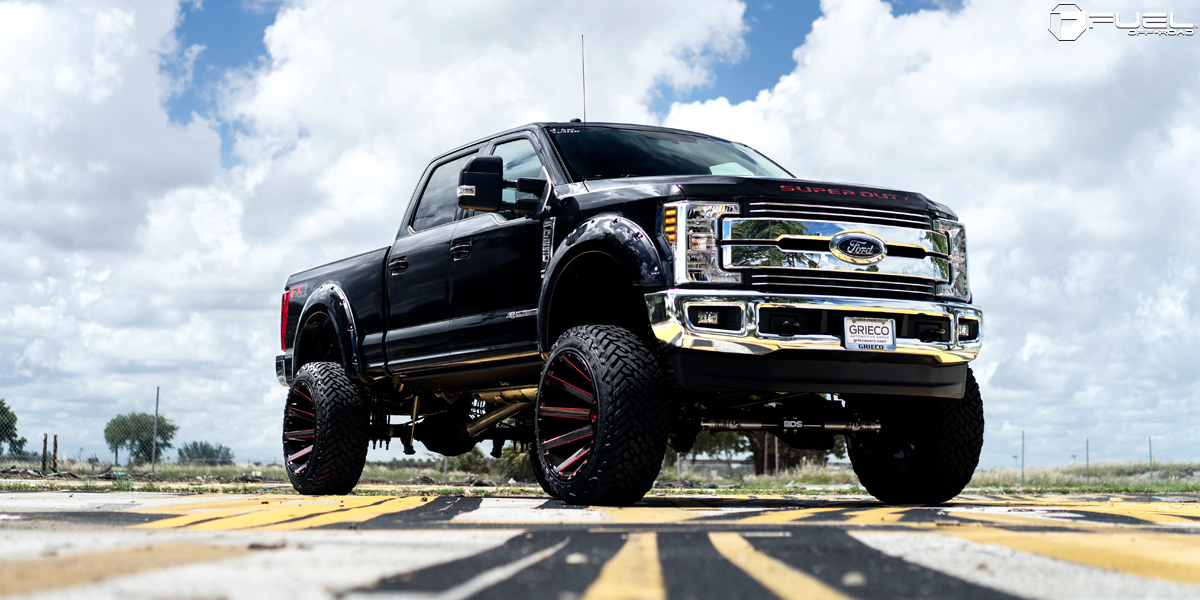 Tower of Power.
Ford didn't mess around with the F-250 Super Duty. The fourth-generation model is packed with power, capability, and a style that commands the road. It's a meaty American pickup truck that's ready and willing to do work. The owner of this custom Ford F-250 Super Duty has transformed it into a real muscular beast with a new lift, styling upgrades, and Fuel Wheels.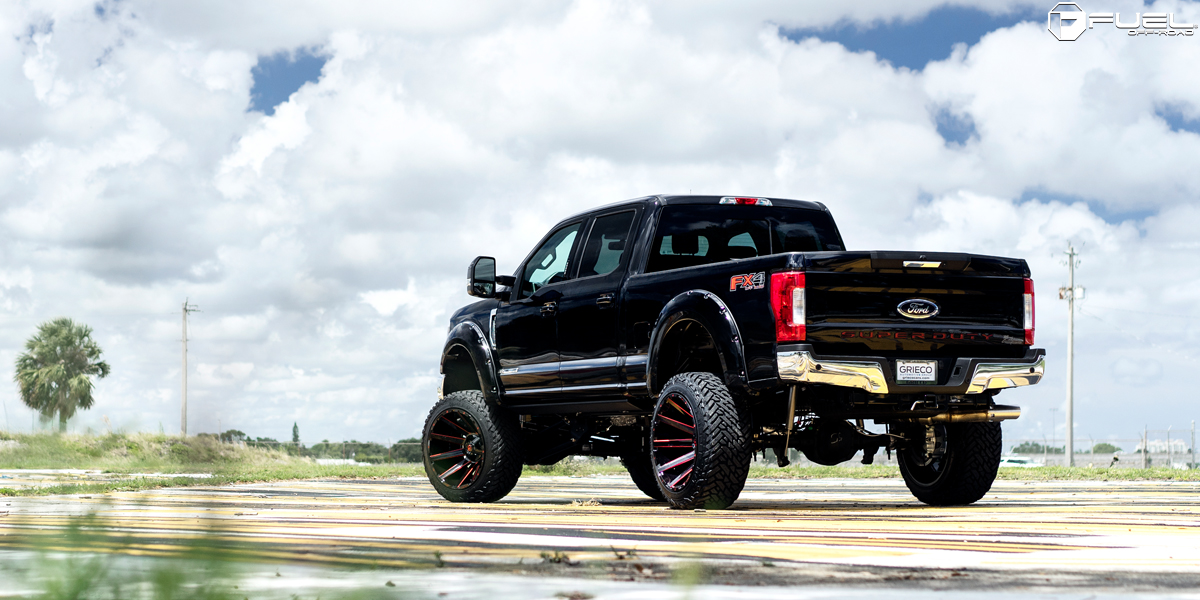 This beast of a machine comes packed with all the brawn you'll ever need and then some right from the factory. Under the hood and sitting behind the massive front chrome grille is a 6.7-liter Turbodiesel PowerStroke V-8 engine. This current evolution of the oil-burning engine is capable of cranking out 440 horsepower at 2,800 RPM and 925 lb-ft. of earth-moving torque at 1,800 RPM for the rear wheels to try and control. A six-speed TorqShift automatic gearbox comes standard and is built for heavy duty jobs.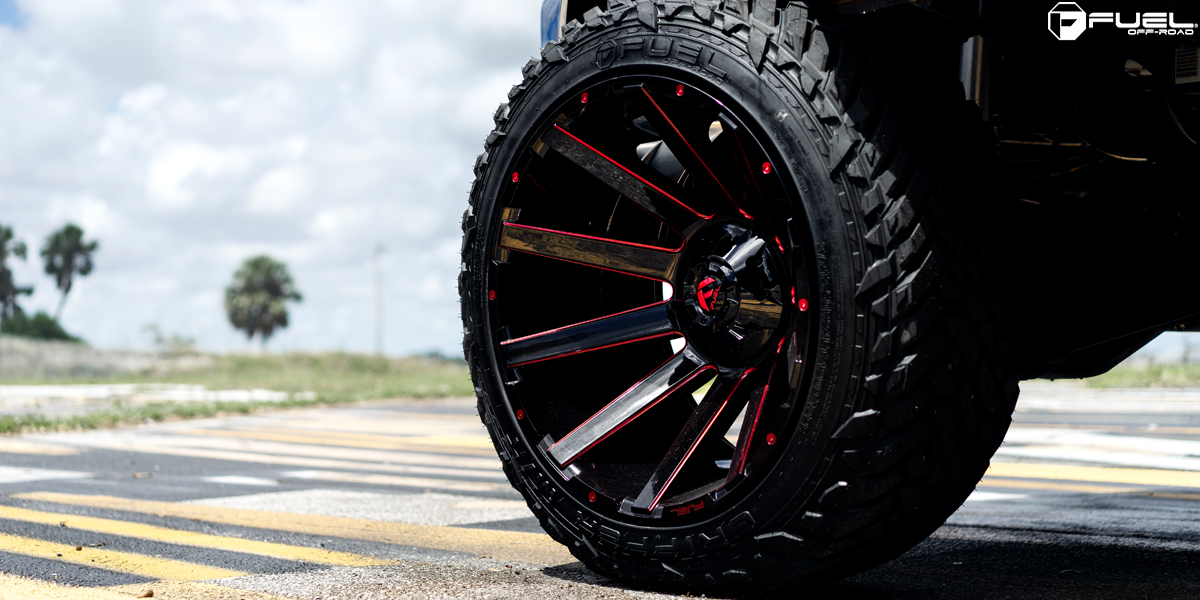 This Ford F-250 Super Duty has all that and some fresh styling thanks to its owner. Here, the entire truck was lifted with a new suspension kit that makes it king of the road – or the trails – and gives the new Fuel Wheels more than enough ground clearance. There's also color-coordinated trim pieces and writing for that extra special custom touch.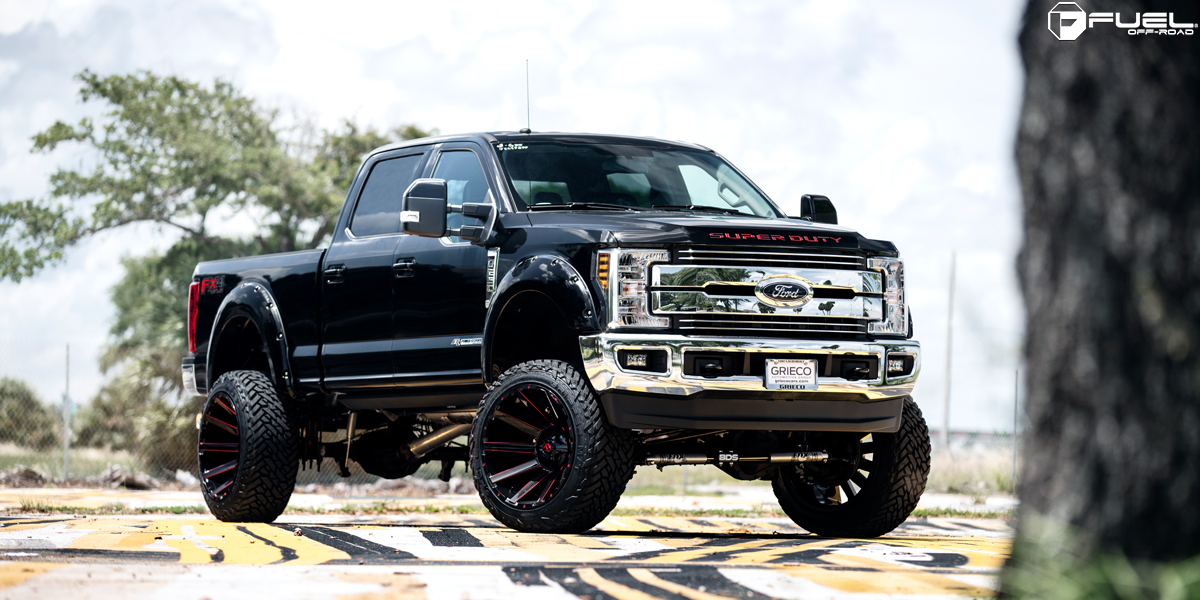 But the real star of the show is the new set of custom Fuel Contra – D643 rims. These new Fuel Wheels feature a slick Gloss Black finish with Candy Red highlights, and feature a deep concave profile. The Fuel Contra – D643s measure a hefty 24 x 14 at the front and rear, and also are shod in meaty 37 x 13.50 R24 Fuel Gripper M/T tires for traction on and off the road.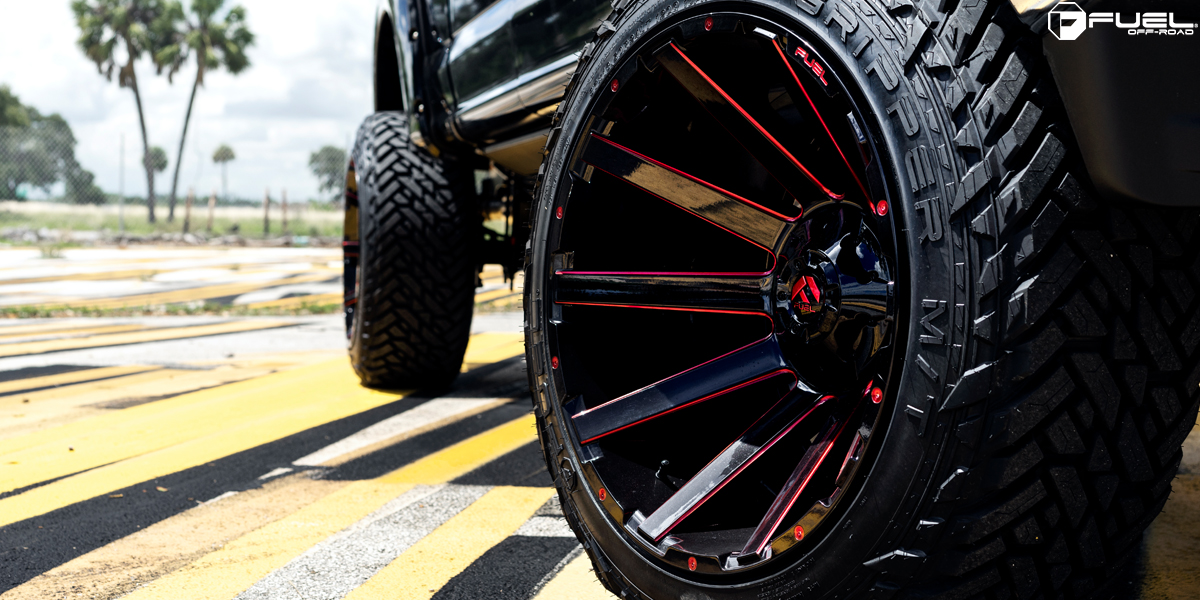 If you want to make a statement on or off the road, this Ford F-250 Super Duty on Fuel Contra – D643 rims is the perfect inspiration.
Fitment Specifications:
Vehicle: Ford F-250 Super Duty
Wheels: Fuel Contra – D643
Wheel Finish: Gloss Black with Candy Red highlights
Wheel Size: 24 x 14
Tires: Fuel Gripper M/T
Tire Size: 37 x 13.50 R24
Source: Fuel Offroad
Credit: @calcustoms | @tw0r