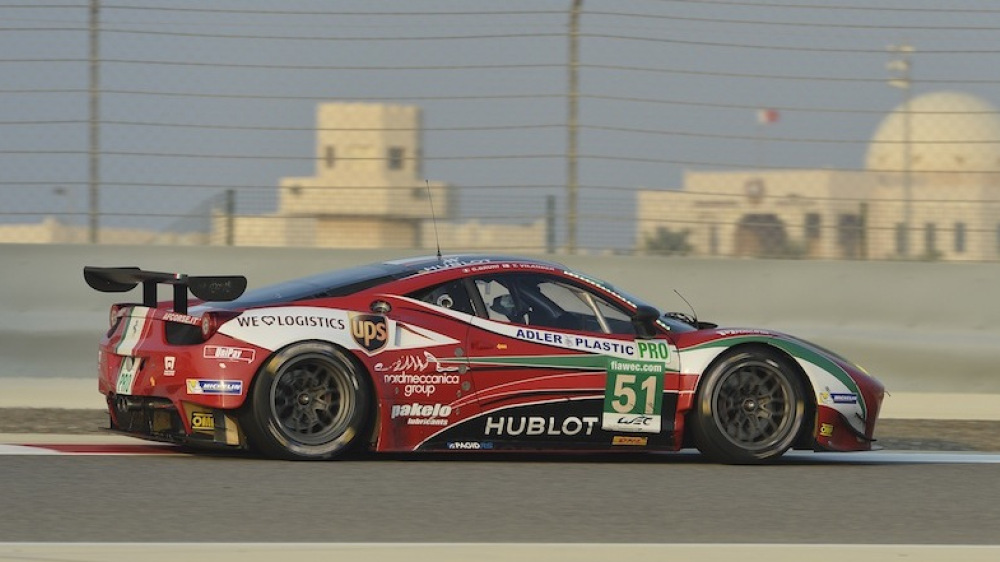 Speeding their way into victory lane and looking good in the process.
Racing and motorsports are the best way to develop your products and showcase their capabilities. Many automakers and parts makers have proved their worth on the track, helping to grow and establish themselves in the automotive marketplace. Porsche, Ferrari, Lotus, and others have all made a name in victory lane through their dedicated motorsports involvement. Motegi wheels are another company that has proved themselves again and again which has translated to better products for consumers around the world.
One of the biggest and most difficult driving series in the world is the World Endurance Championship. It involves long endurance races that push the cars, components, and their drivers to the limit. AF Corse and their Ferrari racers with Motegi wheels have been racing for over a decade and have proved their skill once again by capturing all three trophies in the 2013 WEC GTE Pro class.
"I am very happy that we have won everything for a second consecutive year," Ferrari President Luca di Montezemolo told Ferrari.com after the race. "This result rewards AF Corse's efforts and consistency and I congratulate them on it."
The titles were officially won after the 6 Hours of Bahrain race at the Bahrain International Circuit, where Gianmaria Bruni and Ferrari took home the hardware. The No. 51 AF Corse Ferrari 458 with Motegi wheels along saw Bruni and Toni Vilander capture the checkered flag.
"I am also very pleased to see an Italian driver crowned world champion," said di Montezemolo. "Bruni has been with us for a long time now and he deserves this victory. The 458 Italia is an amazing car and what it has achieved over the past years on the racing front confirms that fact."
The two drivers started at fourth in the starting grid with the No. 51 car and were able to quickly gain the lead spot after the first pit stop of the endurance race. Once there, the AF Corse team was able to maintain the lead until the checkered flag dropped, achieving an impressive 43-second lead over the second-place car.
One of the main components that performed beautifully throughout the course of the race was the set of Motegi wheels. The AF Corse team used a set of new Motegi Technomesh GT wheels lightweight, one-piece racing wheels to keep rotating mass to a minimum at the wheel hub.
AF Corse also made its presence felt in the 2013 WEC season with its No 71 Ferrari 458 Italia in the GTE Pro class and the 8 Star Motorsport Ferrari 458 Italia in the GTE AM class. The No. 71 finished third at Bahrain for a double-podium for the AF Corse team. The 8 Star Motorsport Ferrari was able to win the team title in the GTE AM class and also achieve a second-place victory at Bahrain.