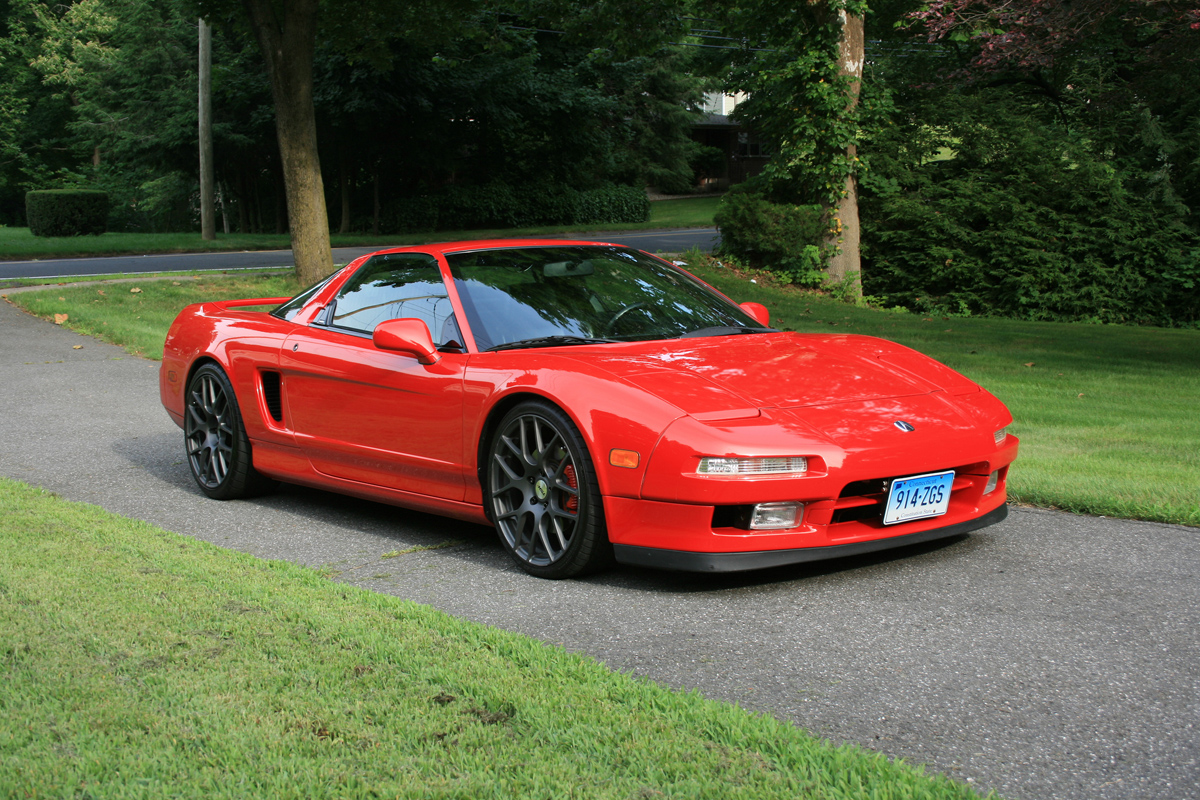 An everyday sports car.
The Honda NSX was (and still is) a perfect sports car. Its mid-engined layout, otherworldly handling dynamics and design made it an instant hit backed by Honda's superb reliability. Today, the cars are still sought-after and this 2000 Acura NSX-T with TSW Wheels and other goodies is a perfect example as to why.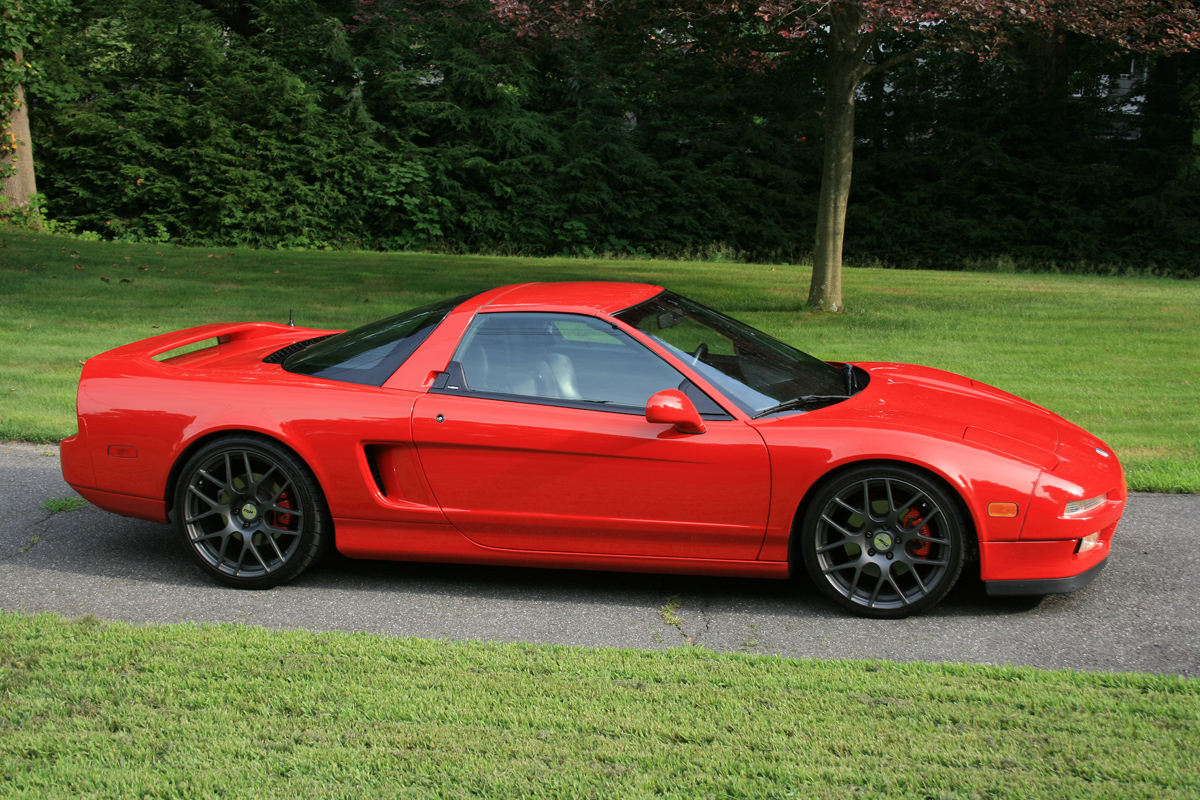 The mid-engine layout for the NSX was the perfect starting point and an aluminum suspension fine-tuned by Ayrton Senna made for amazing handling dynamics. This 2000 NSX-T with its targa top and larger 3.2-liter V-6 sending 290 bhp and 225 lb-ft. of torque to the rear TSW Wheels has both performance, presence, and athleticism in an everyday driving package that is often hard to achieve. A new, potent aftermarket exhaust system adds a bit more snarl to the Japanese sports car.
This red on black NSX-T underwent a few chassis upgrades to make it look and perform even better. The factory rim and tire setup was replaced with a new set of TSW Nurburgring shoes. The new TSW Wheels were installed in a staggered 18-inch front and 19-inch rear fitment with a gunmetal finish to provide some contrast to the factory red paint.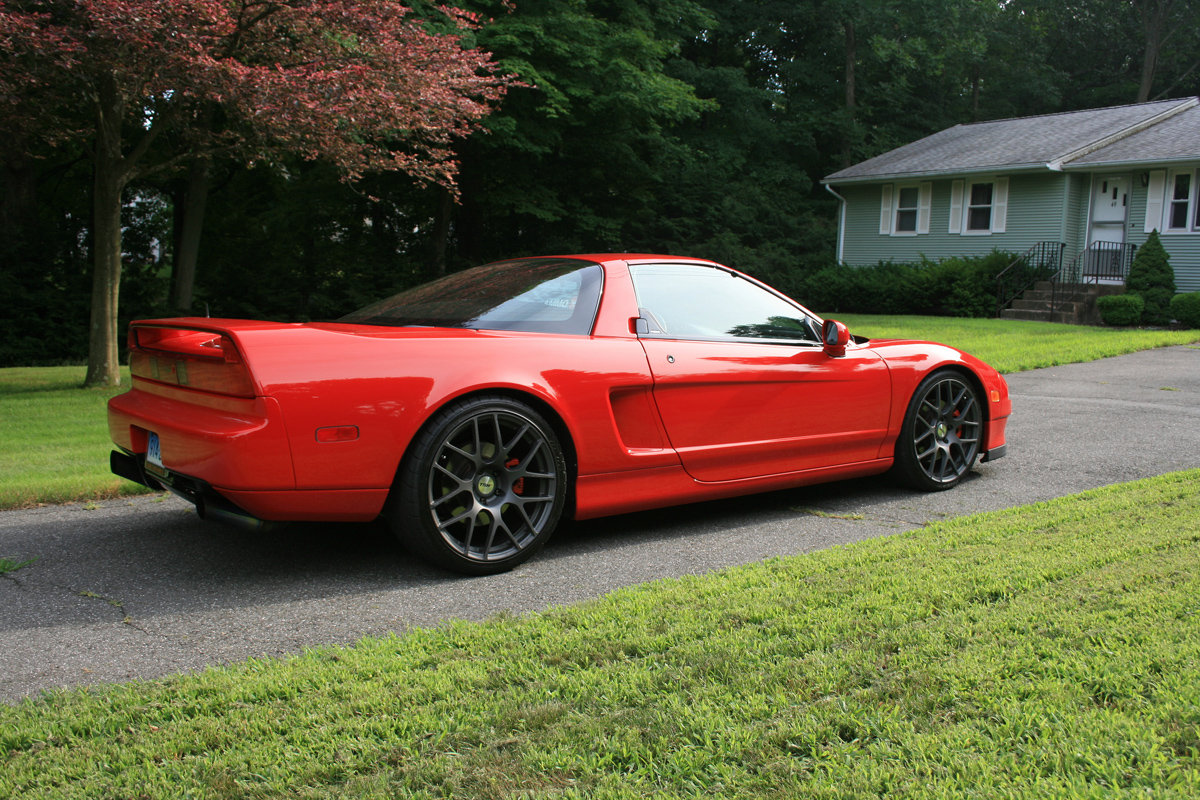 But that wasn't all with this NSX-T. The factory suspension was lowered approximately 1.5 inches with new Tein springs and Bilstein shock absorbers that ensure the TSW Wheels have surgical precision as they slice and dice through turns and corners.
While the NSX is making a comeback, cars like this 2000 NSX-T will always remain sought-after sports cars for all enthusiasts.
Fitment Specifications:
Vehicle: 2000 Acura NSX-T
Wheels: TSW Nurburgring
Wheel Size: 18-inch front, 19-inch rear
Suspension: Bilstein shocks, Tein springs
Other: Sport exhaust system