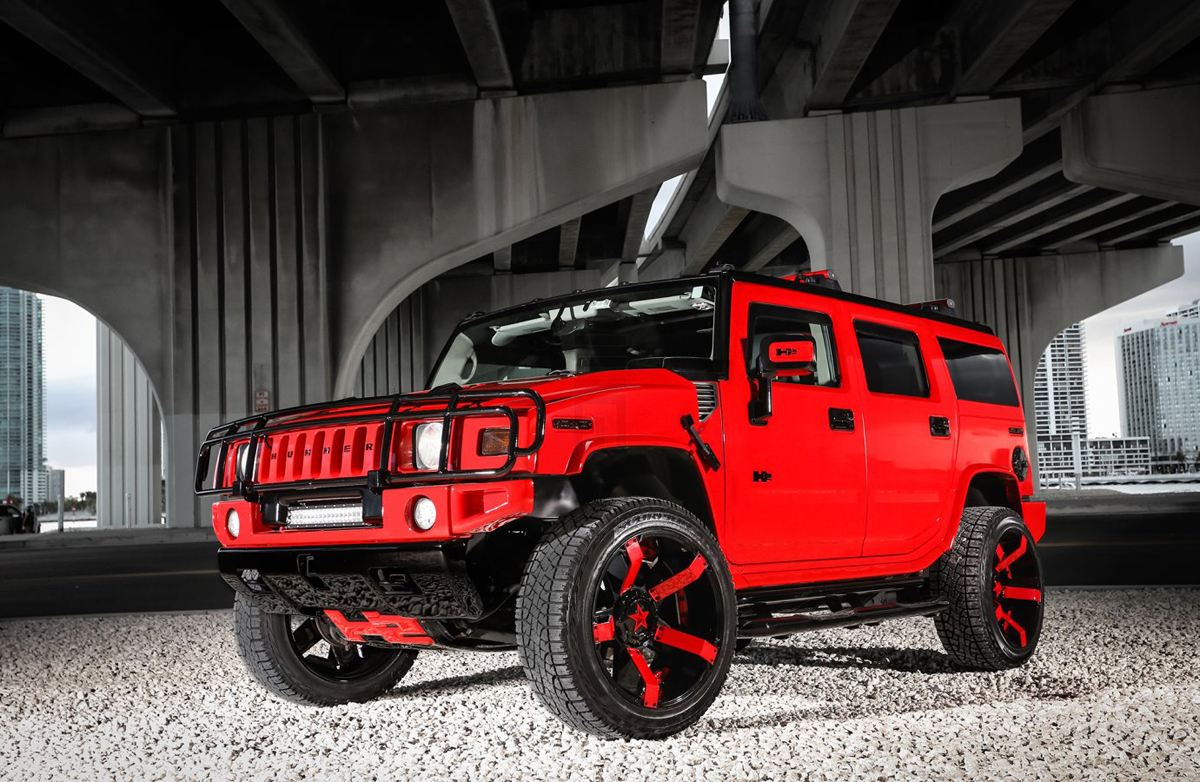 King cruiser.
The Hummer lineage started with the iconic H1 that built quite a name for itself in the off road world and became a beast that the military relied upon for quite some time. Years after, under the guide of General Motors, the Hummer H2 and H3 came about and were big status symbols of power. This red H2 with XD Wheels and other color-matched goodies makes quite the motoring statement.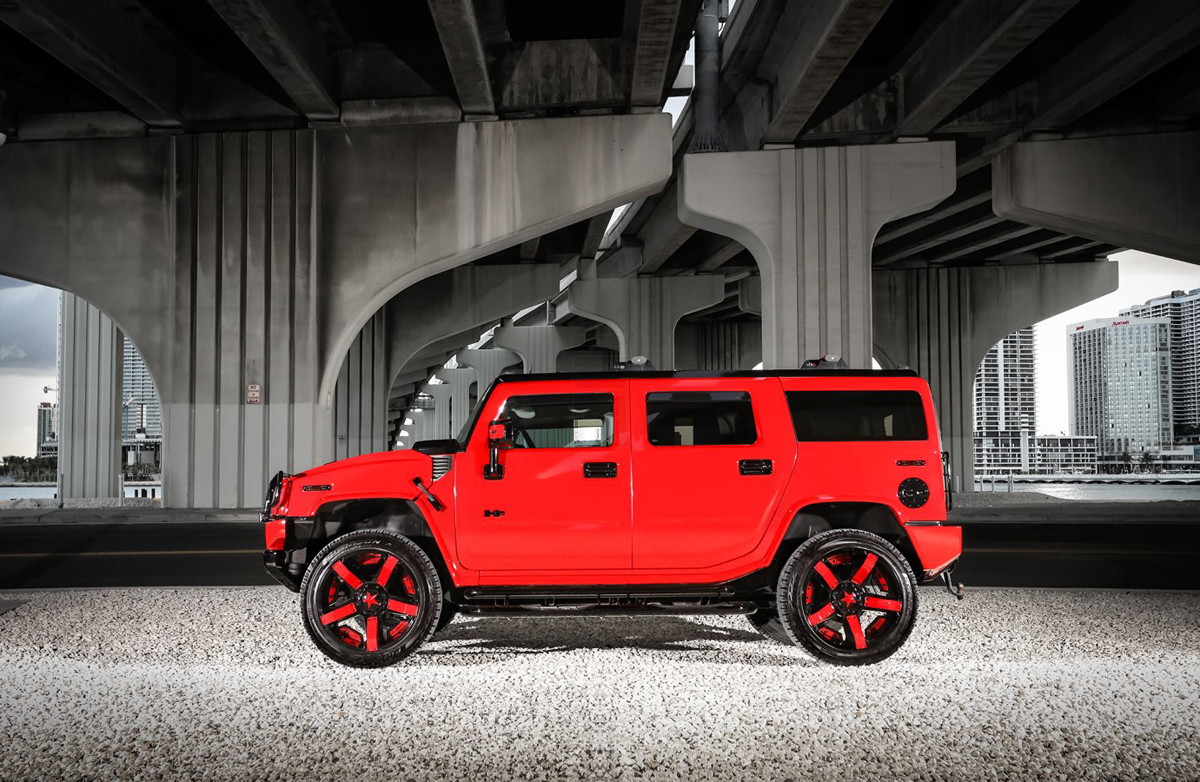 While the SUV was originally intended for off road badassery, this fiery red example has been modified for prestige and grabbing attention with its vibrant red and black color scheme, bright lights, and XD Wheels.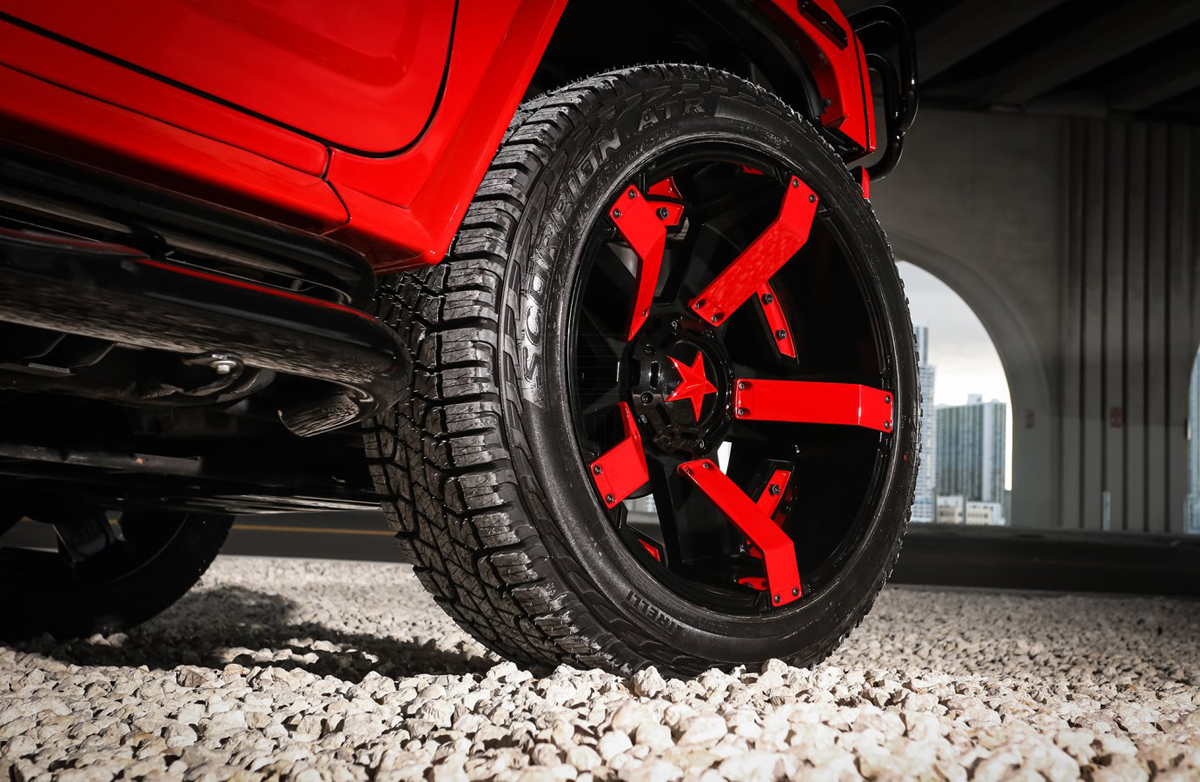 Regardless of its intended use or purpose, this Hummer H2 and its monster V-8 is churning all four XD Wheels in style and making no butts about it. A large LED light bar stares ahead as well as the LED fog lamps. Virtually every trim piece wears a special gloss black paint to contrast the factory red body. Even the sump guard is painted gloss black with the 'H2' sporting a color-matched red paint.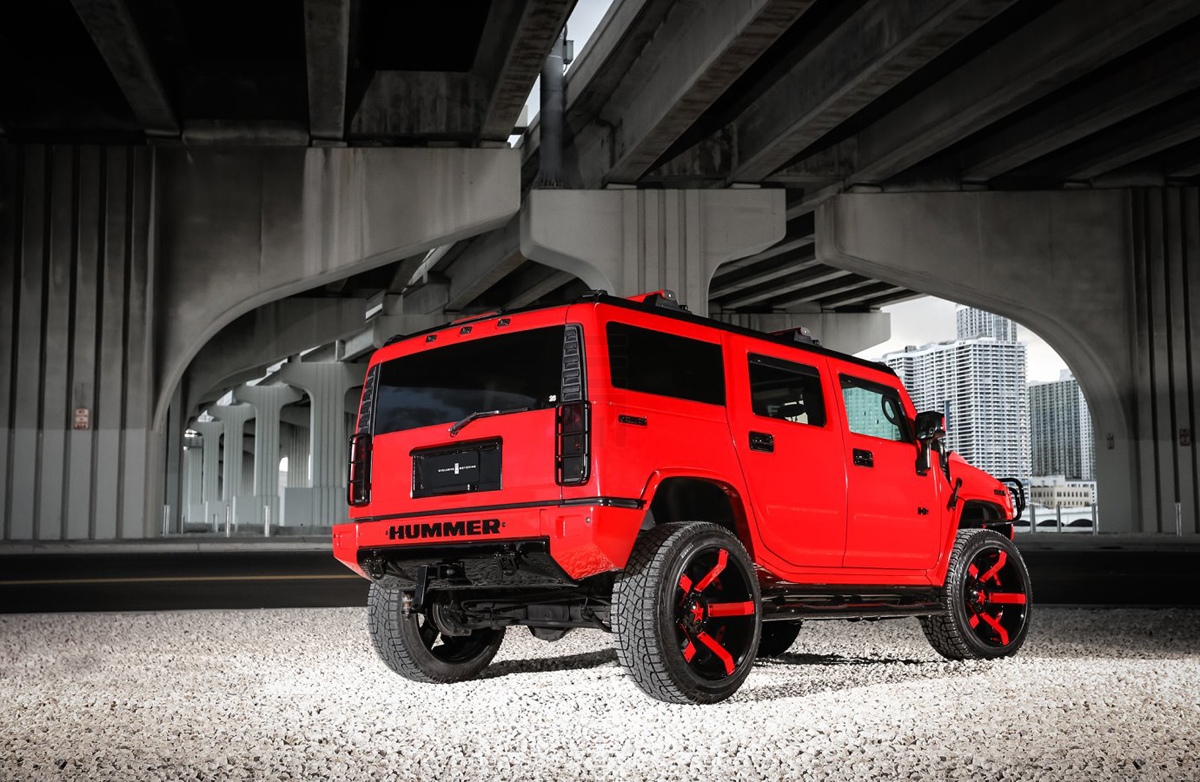 One of the biggest parts of the conversion for this boulevard cruiser is the addition of the new XD Rockstar wheels. These five spoke XD Wheels were given a matching gloss black and red finish, with each outer spoke boasting a red finish and the inner spokes wearing black. Even the center star is shown in red and surrounded by gloss black to make quite the statement.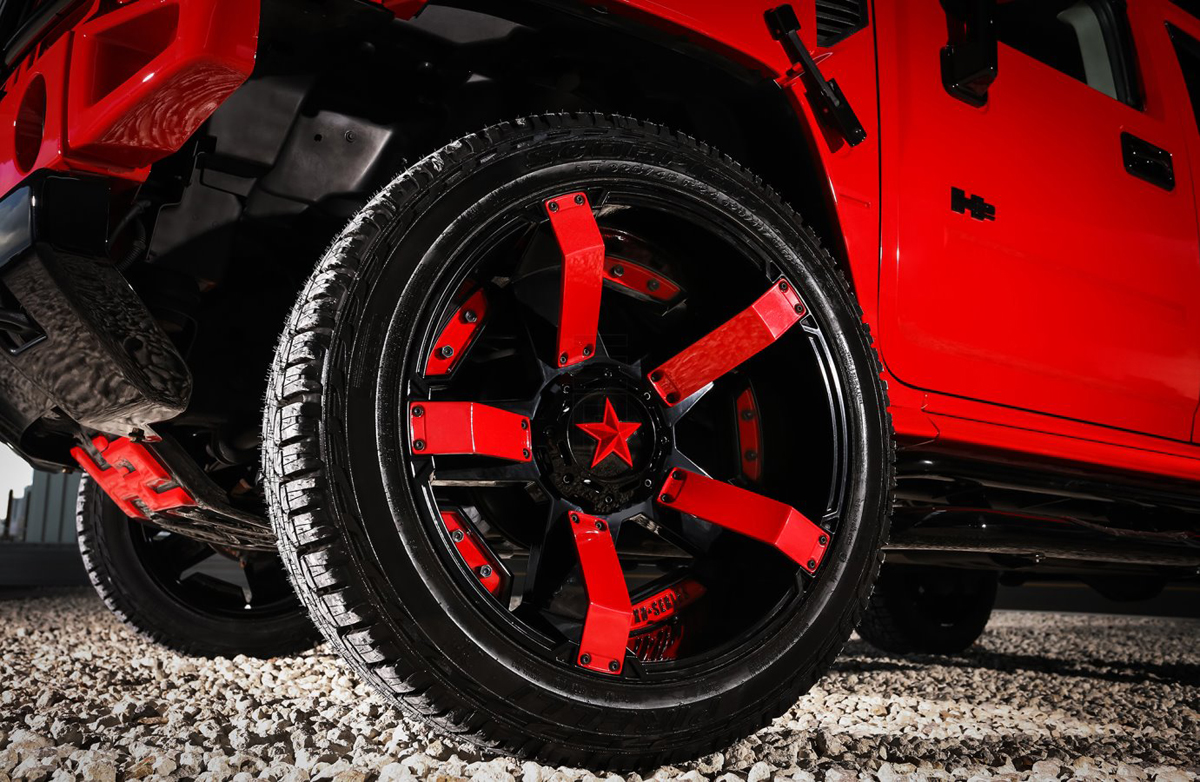 To finish it all off, the massive 24-inch wheels were shod in Pirelli tires, although there was no red finish on these bad boys.
This custom tailored Hummer H2 is more than ready and willing to go for a cruise and catch some stares thanks to its red and black style.
Fitment Specifications:
Vehicle: Hummer H2
Wheels: KMC XD Rockster
Wheel Finish: Red outer spokes, star, inner rim, gloss black inner spokes, center cap, outer rim.
Wheel Diameter: 24-inches
Exterior: LED light bar and fog lights, gloss black body accents