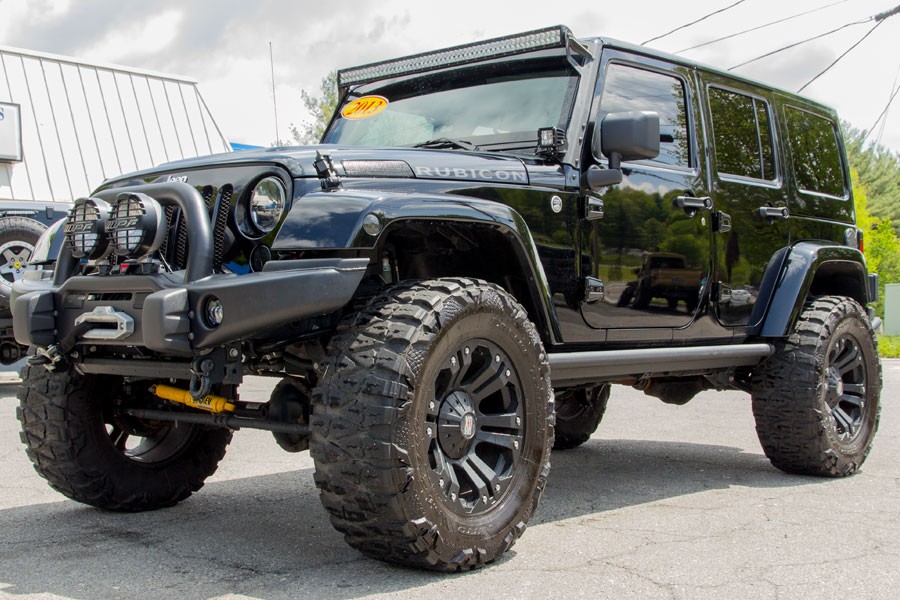 Fully-loaded for fun.
The world of aftermarket Jeeps is vast, and sometimes owners get a bit carried away with the modifications that they make. This Jeep Wrangler Unlimited Rubicon with KMC XD Wheels, massive tires, new gears, a lift, kit, and more is just right.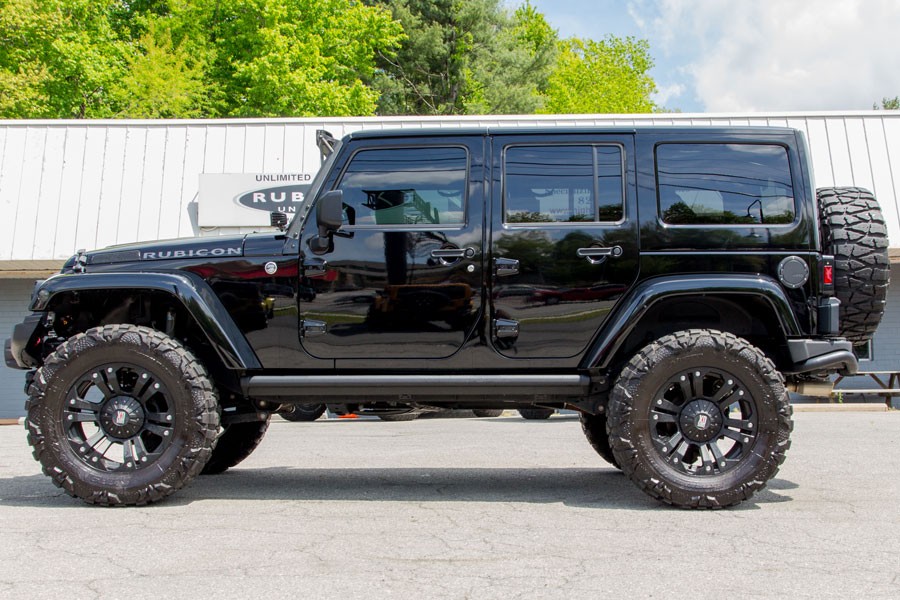 While the list of upgrades might seem a bit long on this Jeep Wrangler, it has all the necessary goods to have a fun time on or off the road.
Up front is a noticeable and purposeful AEV Premium front bumper while an AEV Heat Reduction Ventilated hood sits above, and is painted to match the color of the SUV. Lighting the way are IPF 900 XS lights, a Rigid 50-inch light bar, and Dually D2 six-bulb windshield-mounted LED lights for when those XD Wheels are digging in the dirt at night. A warn 9,500-lb. winch was also installed in case the SUV gets stuck in a sticky situation.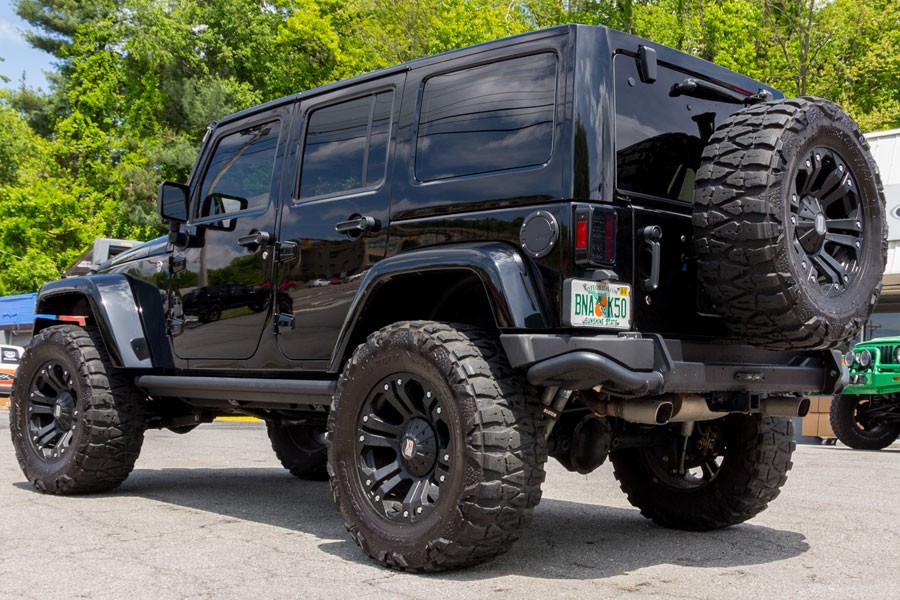 Beneath the hood of the Jeep Wrangler, the 3.6-liter V-6 engine got a few extra goodies to make more power to all four XD Wheels. A new Airraid cold air intake and Rugged Ridge dual exhaust system frees up a few extra ponies to turn the Jeep wheels through the 4.88 gears.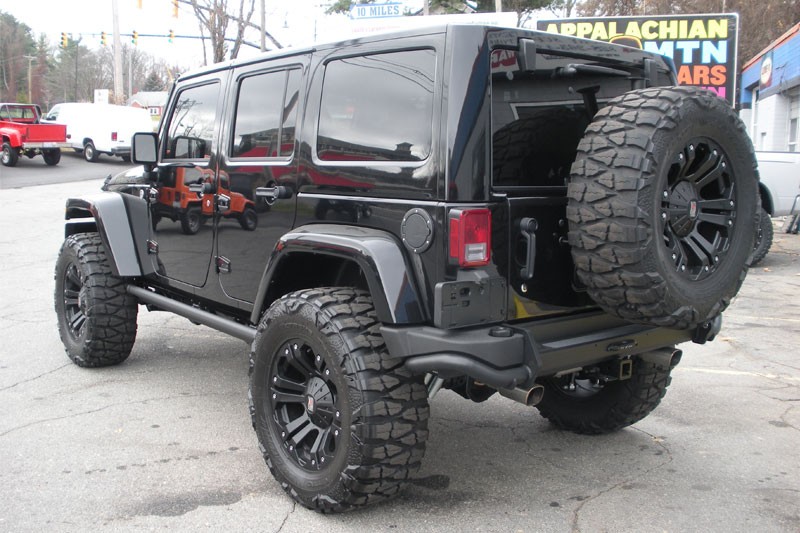 Hiding underneath the bodywork of the Wrangler Unlimited Rubicon is an AEV 4.5-inch Dual Sport SC lift kit that makes room for the new set of XD Wheels. Here, the KMX XD Series 778 Monster rims measure out to an imposing 20-inches in diameter and are shod in 37-inch Nitto Mud Grappler tires for ultimate off-road grip. Between the two pairs of wheels are new AMP Power Step setup for easy entry and exit.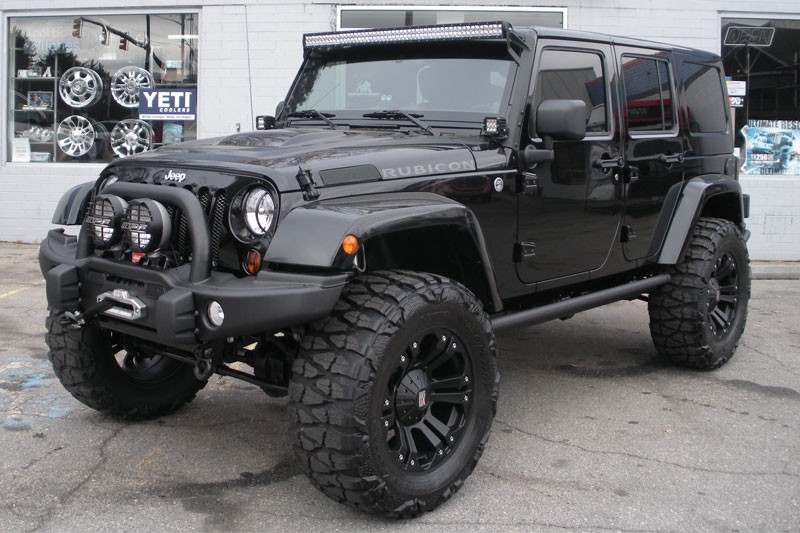 This modified Jeep Wrangler Unlimited Rubicon has just the right stuff to make driving in the dirt an exciting while being able to go home without a fuss.
Fitment Specifications:
Vehicle: Jeep Wrangler unlimited Rubicon
Wheels: KMC XD Series 778 Monster
Wheel Size: 20-inches
Tires: Nitto Mud Grappler
Tire Size: 37 inches
Suspension: AEV 4.5-inch Dual Sport SC lift kit
Source: Rubitrux