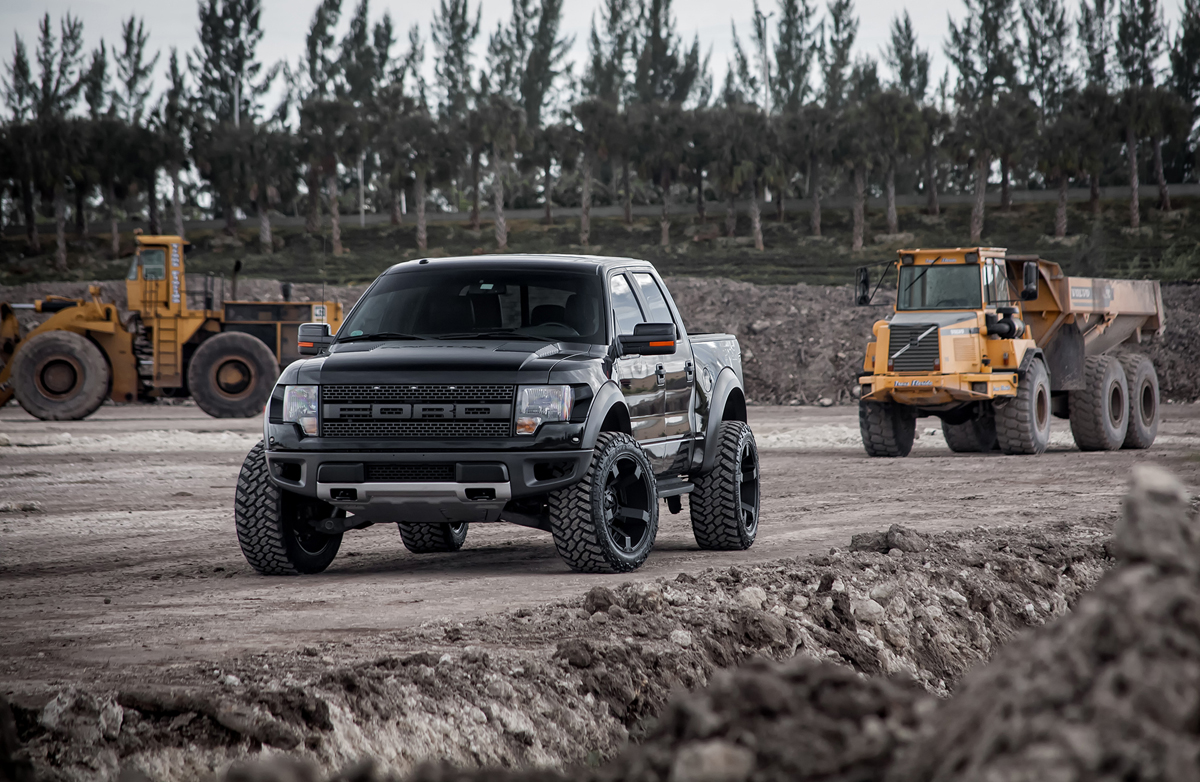 The baddest gets even badder.
In the automotive world, there aren't many high-performance trucks, especially full-size trucks, but the Ford SVT Raptor is different. The SVT Raptor is the big, bad off road monster packing all sorts of dynamite under its sheetmetal. It was thoroughly developed and features all sorts of all terrain goodies from the factory including off road wheels and tires, an upgraded suspension, and power-packed naturally-aspirated V-8 engine. This black on black Ford SVT Raptor is even meaner thanks to a new set of XD Wheels speeding through the dirt and mud along with a new suspension kit.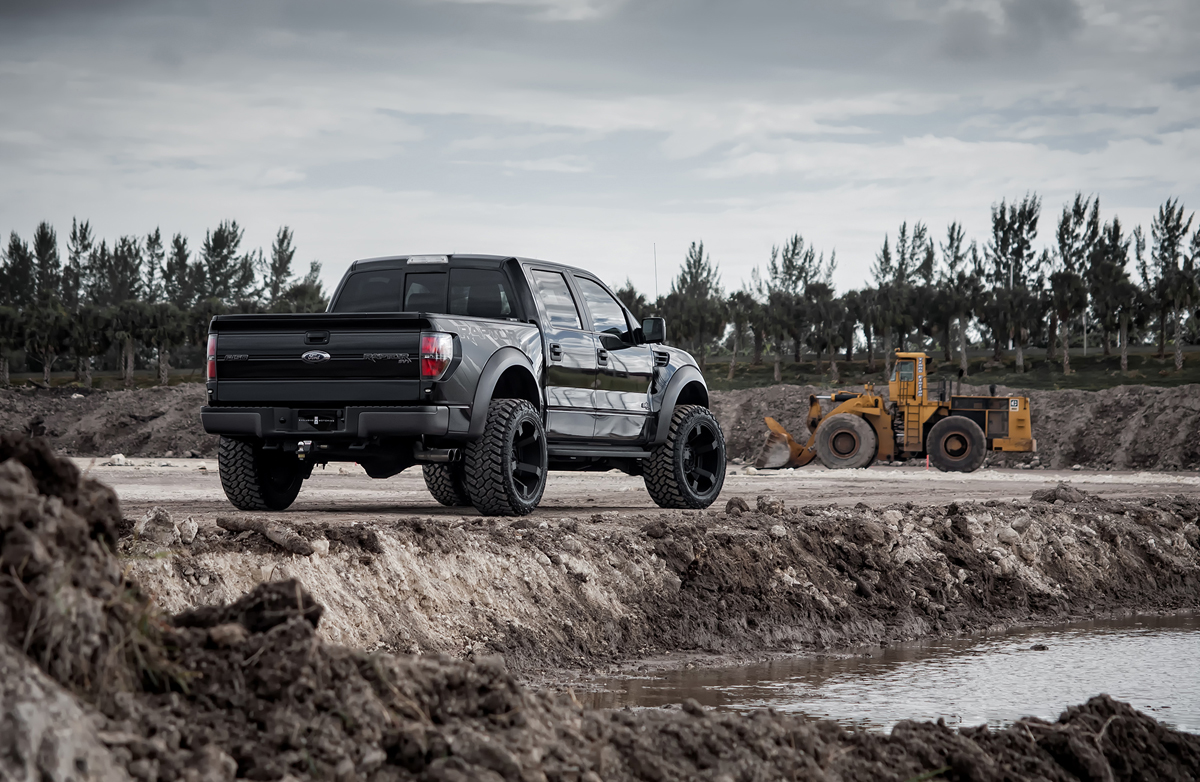 Right off the bat, the Ford SVT Raptor is more intimidating and powerful compared to the F-150 model of which it is based. Driving all four of the off road wheels and tires is a large, naturally aspirated V-8 engine displacing 6.2 liters. The mighty V-8 sends a total of 411 horsepower to each of the new XD Wheels, allowing it to power through any kind of obstacle. It certainly doesn't have issues when it comes to getting up and going thanks to the tuned powerplant.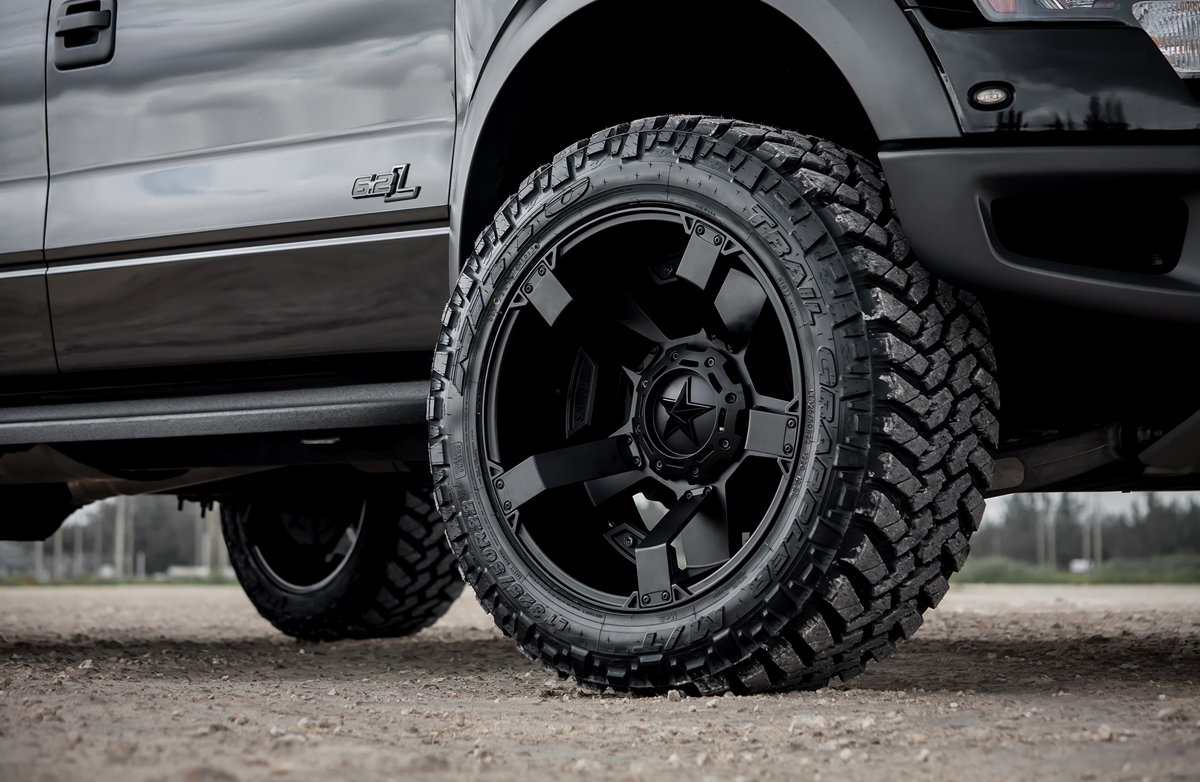 This customized Ford SVT Raptor stepped up its game big time with a new set of off road wheels and tires and a modified suspension. Protruding from the large black fenders on the front and rear axle are new XD Wheels. The XD Rockstar rims feature a unique concave design and multi-piece construction that create a muscular and intimidating look, especially in their black finish that matches the exterior. Both the front and rear XD Wheels pop out from the fenders and offer up improved traction thanks to the new 35-inch tires that they are wrapped with.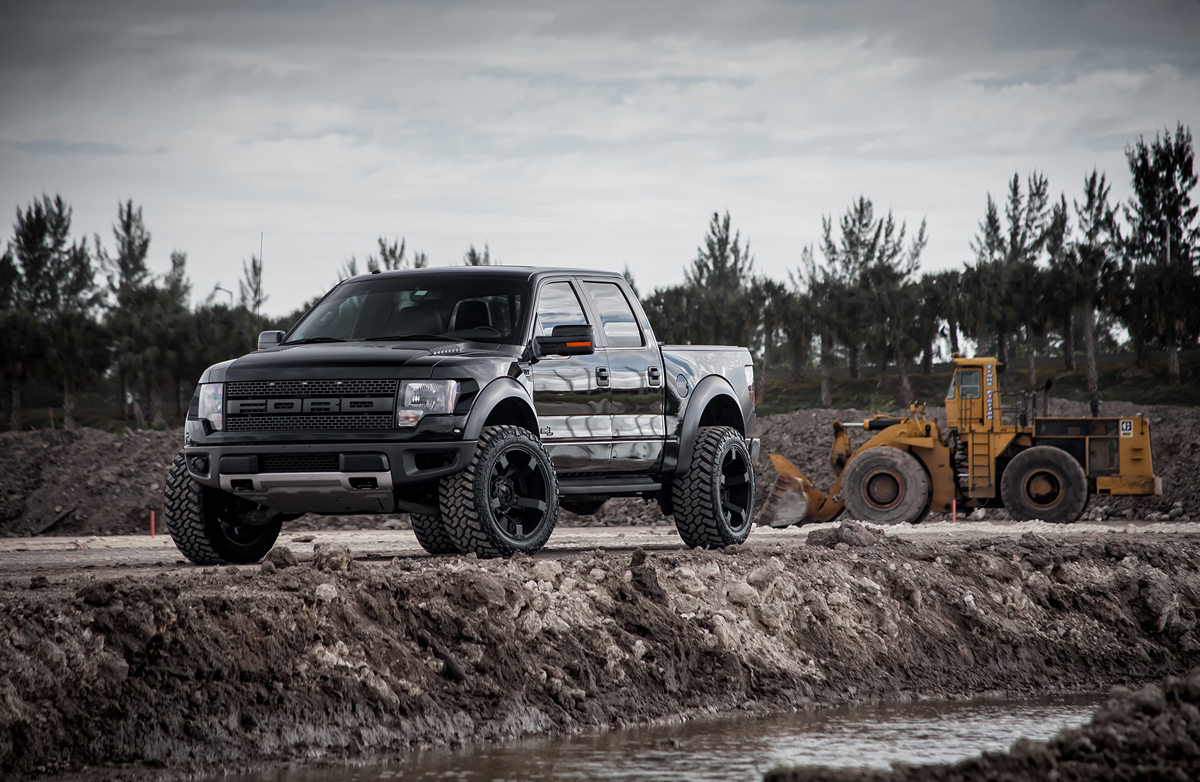 The new fitment of off road wheels and tires wasn't finished there. The factory suspension setup is raised and designed to offer more vertical travel for obstacles in any situation. A new suspension leveling kit ensures that things sit properly no matter what terrain the high-performance truck encounters.
A new set of black wheels and tires instantly sets this Ford SVT Raptor in a league of its own.
Fitment Specifications:
Vehicle: Ford SVT Raptor
Wheels: XD Rockstar
Wheel Finish: Black
Wheel Size: 22-inches
Tires: Off Road, 35-inches
Suspension: Leveling kit